Overseas Vietnamese Professor Researches Antarctica's Icy Wonders
Professor Phan Van Ngan, a famous researcher in oceanography, is well-known among the Vietnamese community in Brazil.
Prof. Phan Van Nga, who has spent nearly 50 years in Brazil, devotes most of his time teaching grad school in biology in Antarctica at the Naval Academy, the University of São Paulo.
Prof. Phan Van Nga - Pride of overseas community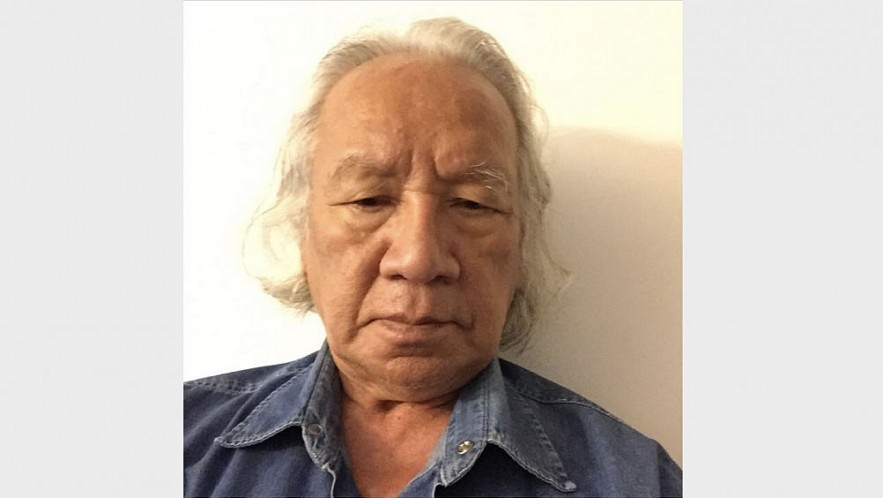 Prof. Phan Van Nga. (Photo: Baoquocte)
Phan Van Ngan was born in 1936 in Hai Duong. He won a scholarship to study in Japan in 1958. After earning his doctorate in fisheries at the University of Tokyo and working in Japan for several years, he received support from the São Paulo Research Foundation and the Brazilian National Council for Scientific and Technological Development to join fish research at the Naval School under the University of São Paulo in 1974.
Phan Van Ngan gained the professor title in 1979 and became the head professor in the marine biology faculty at the university. As Brazil joined the force to study the Antarctic under the Antarctic Treaty, Phan Van Ngan was selected to join the Brazilian group of researchers to work on the issue.
Ngan said: "All of the group's research activities were conducted on the sea of the Southern Hemisphere in summer or autumn when the sea was free of ice and the weather was not severe. Sometimes when we had to work in the winter, we used icebreakers from other countries. I participated in most of the research trips and served as the group leader twice."
After the Antarctic research team was no longer in service, Prof. Phan Van Ngan continues to research and teach in the Brazilian Antarctic Program, working at Brazil's Antarctic Station on King George Island in the Antarctic Peninsula until 2016. During that time, Ngan represented Brazil in the Commission for the Conservation of Antarctic Marine Living Resources from 1989 to 1998.
"I am not the only Vietnamese who has been to Antarctica. Once when I was working at the station, I met a young Vietnamese woman. Recently, another Vietnamese-American join an American research center on the continent," he said.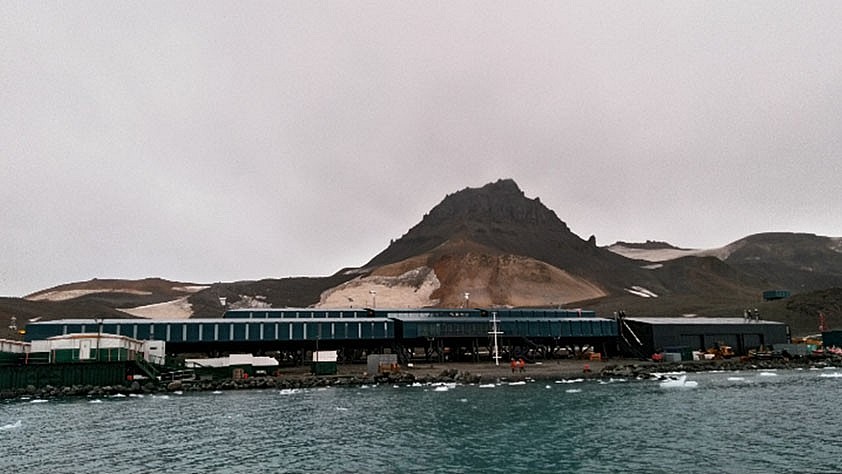 Comandante Ferraz Antarctic Station on King George Island. (Photo: Baoquocte)
Contribute to Brazil - Vietnam friendship
According to Ngan, the Vietnamese community in Brazil includes 200 members. In the pandemic, thanks to their strict compliance with social distancing orders and experiences learned from how Vietnamese overcome the virus, his family remained safe.
"We have been injected with two vaccine doses and are waiting for the third," he said.
Regarding Vietnamese food in Brazil, he said there was a Vietnamese family running two restaurants, which sell traditional cuisine and are often crowded with dinners. Some Brazilian restaurants also sell Vietnamese food. One of them was run by a tourist who loves Vietnamese food and tries to recreate the flavors with Brazilian ingredients.
Vietnamese in Brazil form a block of solidarity. They often gather in the embassy to celebrate important holidays such as Tet. Phan Van Ngan said commercial exchanges between Vietnam and Brazil have rocketed in recent years in a favorable direction for Vietnam. However, bilateral relations need to be further developed.
"Only a few Brazilian have good understandings of Vietnam and not many Vietnamese know Brazil well, too. Some Brazilians only heard of Vietnam in news about war while some Vietnamese only know Brazilian football players," Ngan said.
To further develop the bilateral ties, the professor suggests enhancing culture, art, sport, and tourism exchanges, which are useful tools to boost international friendship.
He said: "Some of my Brazilian friends traveled to Vietnam. They all love Vietnamese tourist destinations and cuisine. However, in my opinion, to attract visitors from Brazil, Vietnam needs to promote advertisement."
As an overseas Vietnamese who is enthusiastic about developing Vietnam - Brazil friendship, Prof. Phan Van Ngan wishes that the relations would continue to flourish.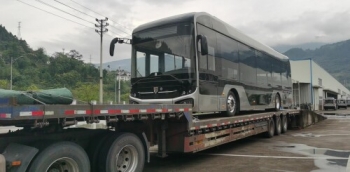 Economy
Ev Dynamics (Holdings) Limited is a pioneer and a prominent player in China's new energy commercial vehicles market, as well as a whole-vehicle manufacturer of specialty passenger vehicles and new energy passenger vehicles.