Hanoians to be granted free annual universal medical checkup
All Hanoians will get a free medical checkup at least once a year starting March, the municipal chief said on Thursday.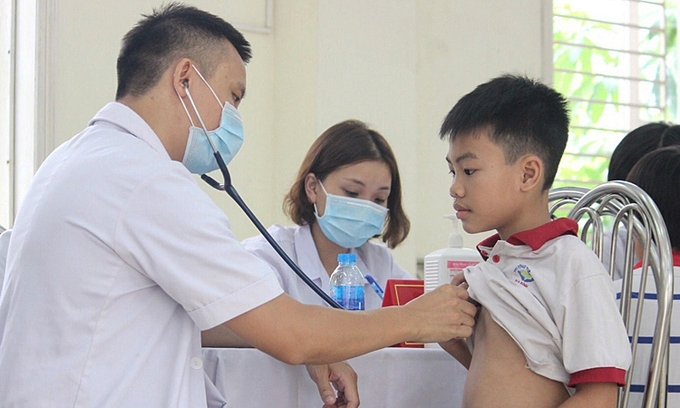 Students at a primary school in Hanoi undergo medical checkup, September 13, 2020 (Photo: VNE)
"This is no easy task, but the Municipal Party Committee is resolved to achieve it", Party Committee Secretary Vuong Dinh Hue said at a session on Covid-19 prevention and control at Thanh Nhan Hospital. He added that the periodic health checks target had been included in the document of the city's Party Congress.
Tran Thi Nhi Ha, deputy director of the city Department of Health, said the department has developed a plan for the free check and it would be implemented from March. Medical authorities would screen and categorize residents based on their age and occupation for the checkups.
"Students are expected to have checkups at educational institutions. Workers will have theirs at their company", Ha was quoted by VNE as saying. "Those requiring diagnosis and treatment at medical facilities would be monitored online".
Each local medical facility will be in charge of carrying out the checkups for its residents.
Hanoi has been providing free colorectal cancer screening for people aged 40 and above through their health insurance since 2017. Hundreds of thousands of people have been benefited from the program so far.
According to the Hanoi Statistics Office, the city has a population of 8.2 million people, distributed almost evenly between urban and rural areas.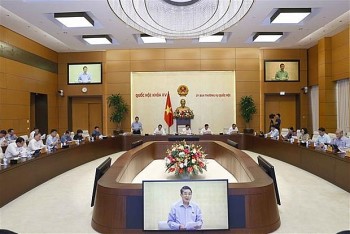 National
The National Assembly (NA) Standing Committee examined the draft revised Law on Protection of Consumer Rights on August 15 as part of its monthly session.