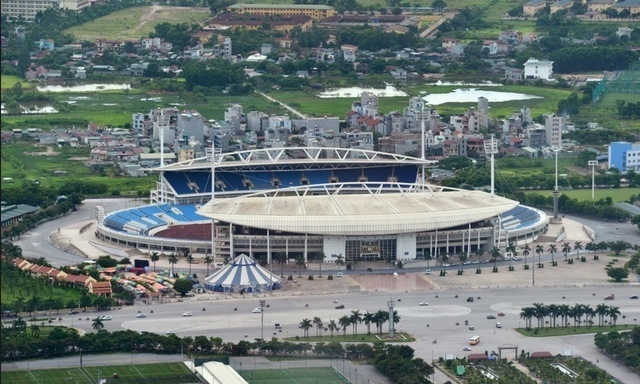 Overview of My Dinh national sports complex (Photo: Vietnamnet)
According to Hanoitimes, Hanoi's authorities plan to build a series of sports – cultural center, square, hotel and shopping malls around the My Dinh National Stadium in Nam Tu Liem district with the target of transforming the district into a modernized urban area with with a focus on services, sports, entertainment and commerce.
The orientation is included in the conclusion of its Secretary of the Hanoi Party Committee Vuong Dinh Hue at a meeting with the Party Committee of Nam Tu Liem district on May 7.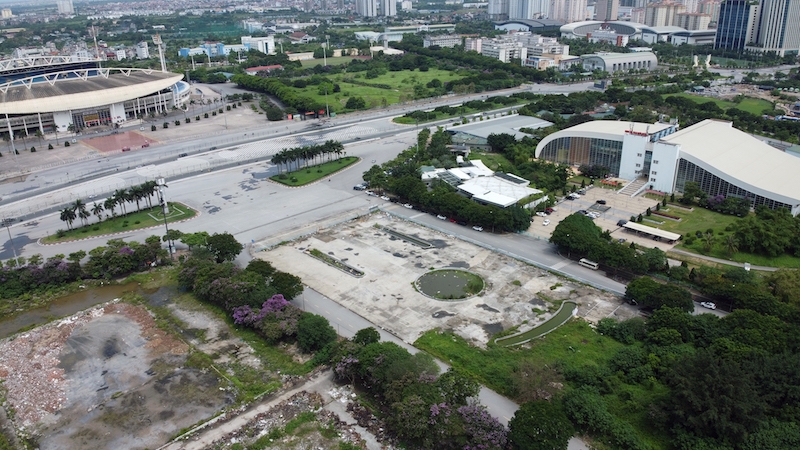 A land lot proposed to build a cultural - sports - youth square, in front of the National Stadium, Nam Tu Liem district (Photo: Hanoitimes)
According to the conclusion notice, Secretary Vuong Dinh Hue agreed on the policy of allowing the district to deploy a night market model in Me Tri area associated with a part (at the rate of 5%) of Me Tri green land plot, exploiting the advantage of about 10,000 South Koreans residing in the area.
Secretary Vuong Dinh Hue assigned the City Party Committee to direct the Department of Culture and Information, Department of Industry and Trade to coordinate with Nam Tu Liem District People's Committee to research, propose to renovate My Dinh square into a cultural - sport - youth square in the land plot 5B2 and surrounding space.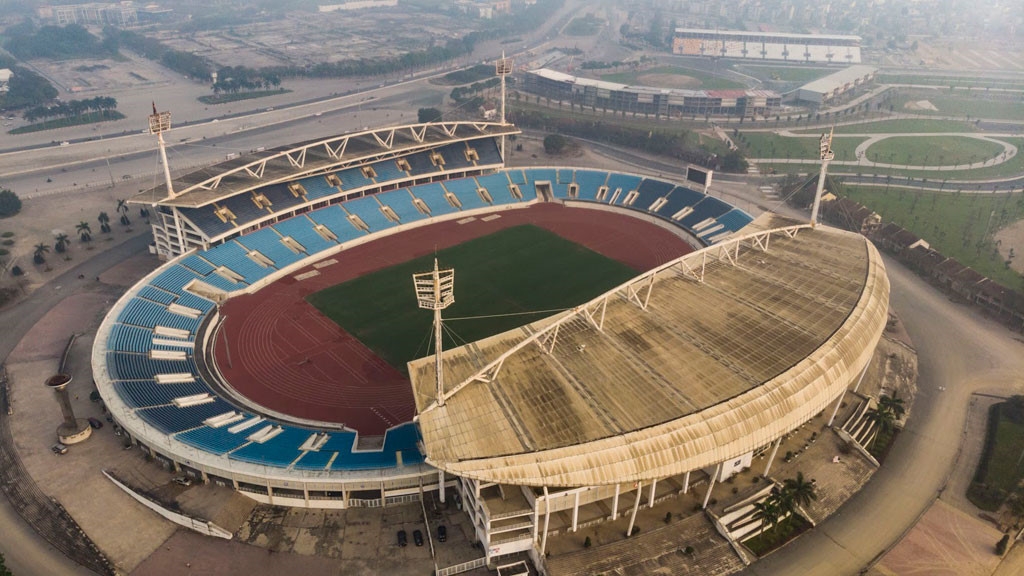 My Dinh Stadium (Photo: Thanh Nien)
Mr. Vuong Dinh Hue also directed further research on building a large underground commercial center under My Dinh stadium square to maximize the advantages and strengths and create a synchronous system including the center. sports - culture, squares, hotels and shopping centers around My Dinh National Sports Center area, according to Vietnamnet
Secretary Vuong Dinh Hue assigned the City People's Committee to direct the Department of Construction to coordinate with the Department of Natural Resources and Environment to have technical solutions associated with improving the environment along the Nhue River banks, passing through Nam Tu Liem District (about 8.5km).
The works on the renovation of the My Dinh National Stadium's surrounding area include the opening of commercial streets on Dong Bong route to Phu Do cultural center, the promotion of the craft village Phu Do specializing in making vermicelli and the green rice village of Me Tri.
This proposal must be completed in June for competent authorities' approval.
Candy Lee