Hanoi's Old Quarter gets ready for traditional Tet holiday
On the streets of Hanoi's Old Quarter, shops are filled with gorgeous shades of red in preparation for the Lunar New Year, The year of Buffalo. Red is the colour of good luck and prosperty, with people wishing each other a year full of happiness and love. Despite Covid-19 pandemic and last 12 months of difficulty, Hanoi folks still prepare to celebrate traditional Tet holiday with their loved ones, keeping a positive mindset.
As the oldest continuously developed area of Vietnam, Hanoi's Old Quarter has a history that spans 2,000 years and represents the eternal soul of the city. Located between the Lake of the Restored Sword, the Long Bien Bridge, a former city rampart, and a citadel wall, the Old Quarter started as a snake and alligator-infested swamp. It later evolved into a cluster of villages made up of houses on stilts, and was unified by Chinese administrators who built ramparts around their headquarters. The area was named "Dominated Annam" or "Protected South" by the Chinese.
The Old Quarter began to acquire its reputation as a crafts area when the Vietnamese attained independence in the 11th century and King Ly Thai To built his palace there. In the early 13th century, the collection of tiny workshop villages which clustered around the palace walls evolved into craft cooperatives, or guilds. Skilled craftsmen migrated to the Quarter, and artisan guilds were formed by craftsmen originating from the same village and performing similar services. Members of the guilds worked and lived together, creating a cooperative system for transporting merchandise to the designated streets in the business quarter.
Because inhabitants of each street came from the same village, streets developed a homogeneous look. Commoners' homes evolved out of market stalls, before streets were formed. Because storekeepers were taxed according to the width of their storefront, storage and living space moved to the rear of the buildings. Consequently, the long and narrow buildings were called "tube houses." Typical measurements for such houses are 3 meters wide by 60 meters long.
The Old Quarter has a rich religious heritage. When the craftsmen moved from outlying villages into the capital, they brought with them their religious practices. They transferred their temples, pagodas and communal houses to their new location. Each guild has one or two religious structures and honors its own patron saint or founder. Therefore, on each street in the Old Quarter there is at least one temple. Now, many of the old temples in the Old Quarter have been transformed into shops and living quarters, but some of the old buildings' religious roots can still be recognized by the architecture of their roofs.
Although the old section of Hanoi is often called the "36 Old Streets," there are more than 36 actual streets. Some researchers believe that the number 36 came from the 15th century when there might have been 36 guild locations, which were workshop areas, not streets. When streets were later developed, the guild names were applied to the streets. Others attribute the 36 to a more abstract concept. The number nine in Asia represents the concept of "plenty." Nine times the four directions makes 36, which simply means "many." There are now more than 70 streets in the area.
Some streets have achieved fame by their inclusion in popular guidebooks. Han Gai Street offers silk clothing ready-made and tailored, embroidery, and silver products. Hang Quat, the street that formerly sold silk and feather fans, now stuns the visitor by its brilliantly colored funeral and festival flags and religious objects and clothing. To Thinh Street connects the above two and is still the wood turner's street. Hang Ma glimmers with shiny paper products, such as gift wrappings, wedding decorations and miniature paper objects to burn for the dead.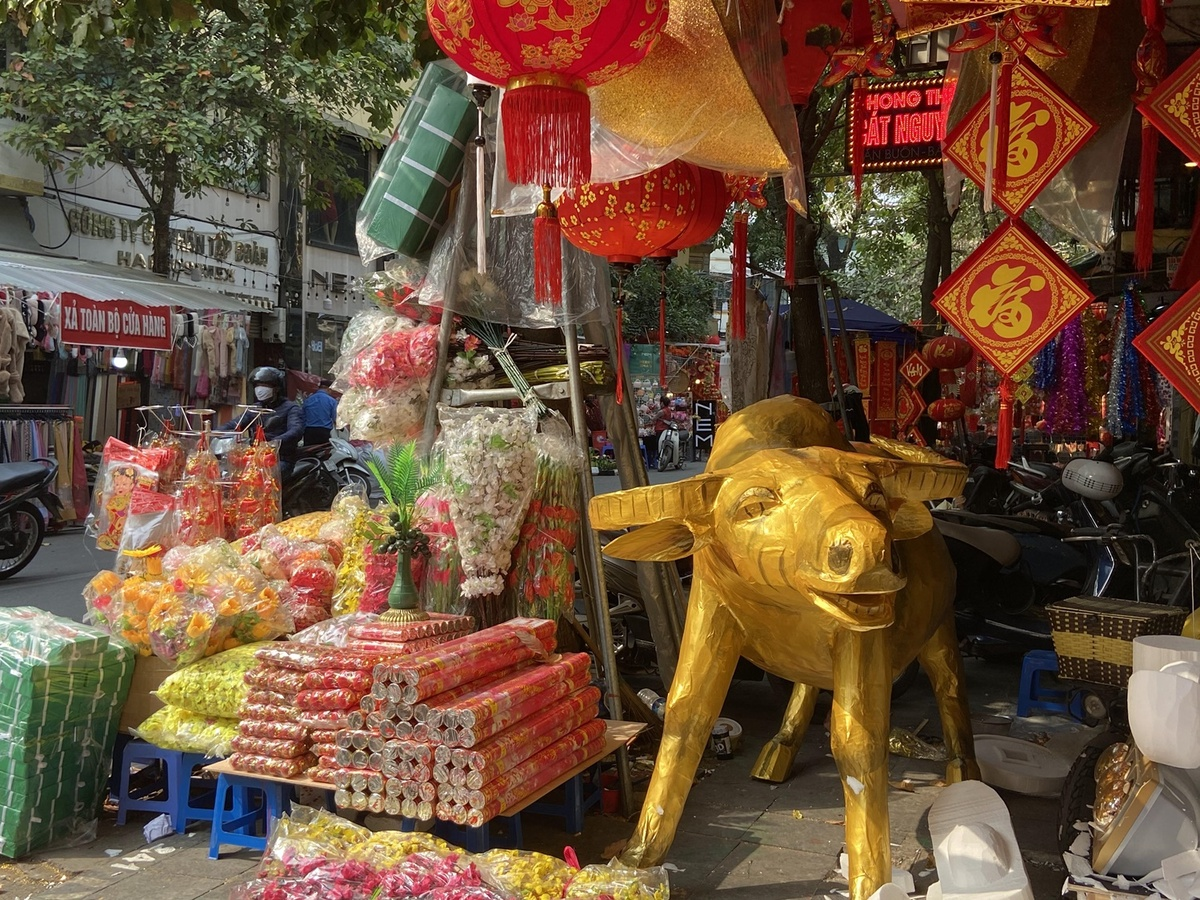 Before Tet which peaks on Feb. 12 this year, stores in the Old Quarter sell many buffalo-shaped items since 2021 is the Year of the Buffalo. Here, an eye catching golden buffalo stands in front of a shop on Hang Ma Street, alongside faux flowers and foam decorations. The buffalo is made entirely of foam, covered with golden paint and nearly the size of a real animal. The vendor said the buffalo was made for display, but he could sell it for VND10 million ($434). (Photo: VnExpress)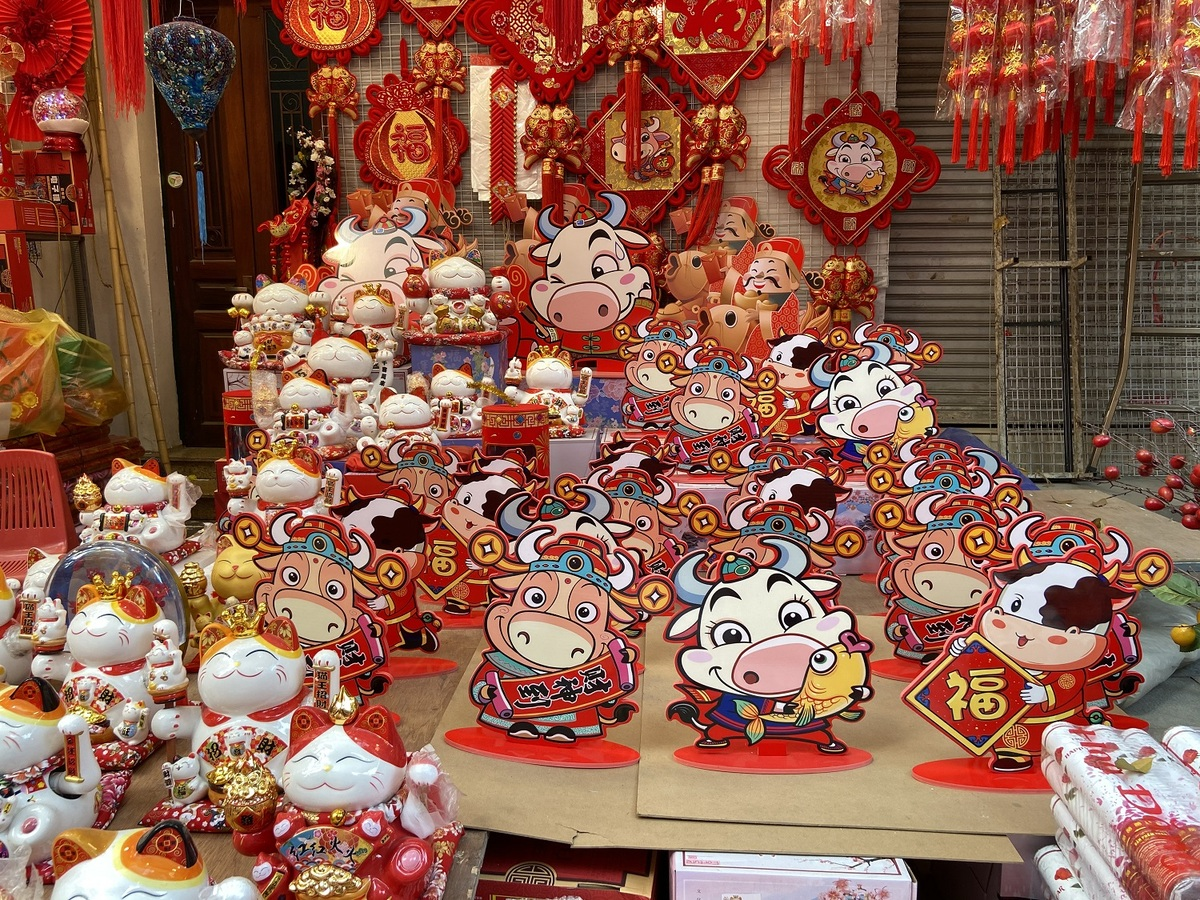 Buffaloes made of hard-pressed foam with cartoony expressions are popular this year. On Hang Ma Street only a few shops sell this item, with prices ranging from VND100,000 ($4.3) to VND500,000 for one. (Photo: VnExpress)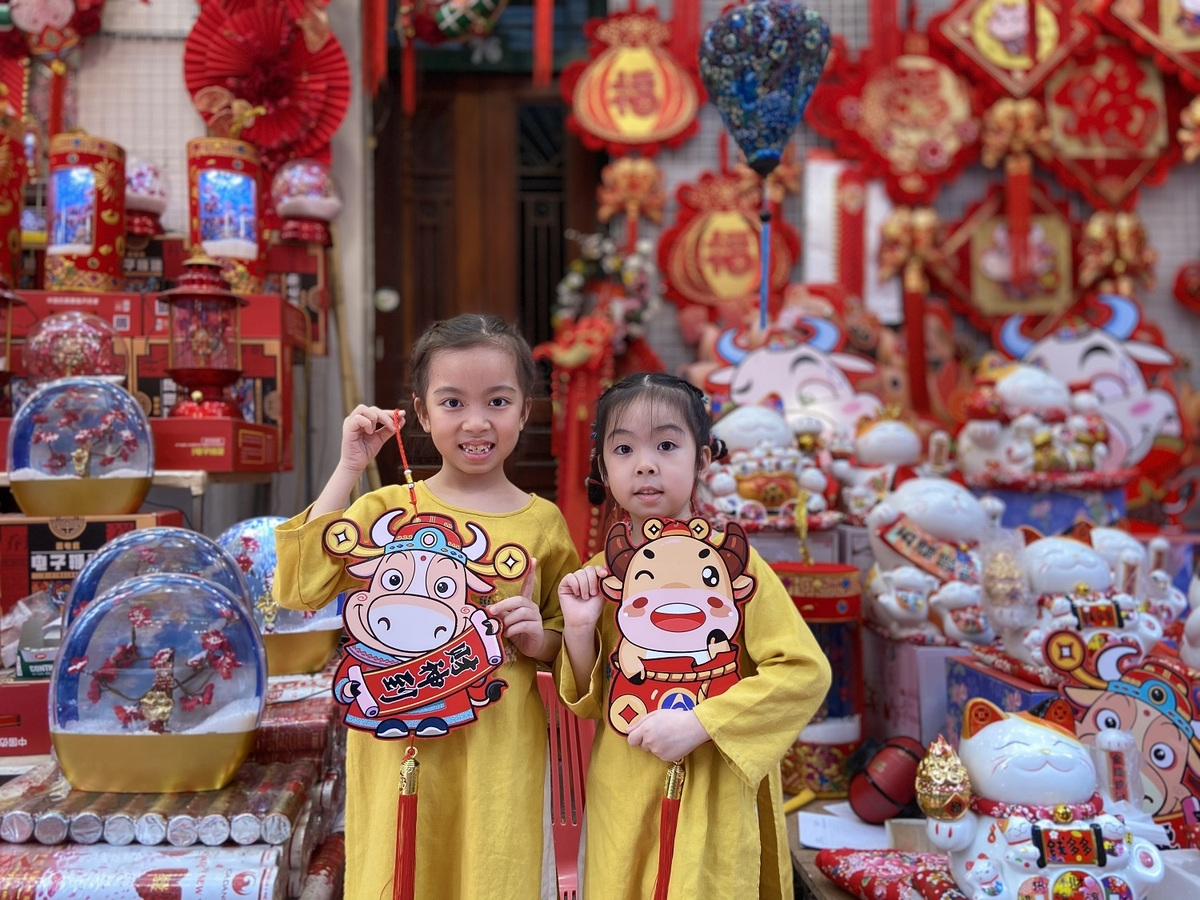 Two kids were taken by their mother to the Old Quarter to take photos and buy Tet decorations. Thanh Yen from Ho Chi Minh City, the mother said: "The red color of the street is very beautiful. The products here are very diverse and come with lovely looks." (Photo: VnExpress)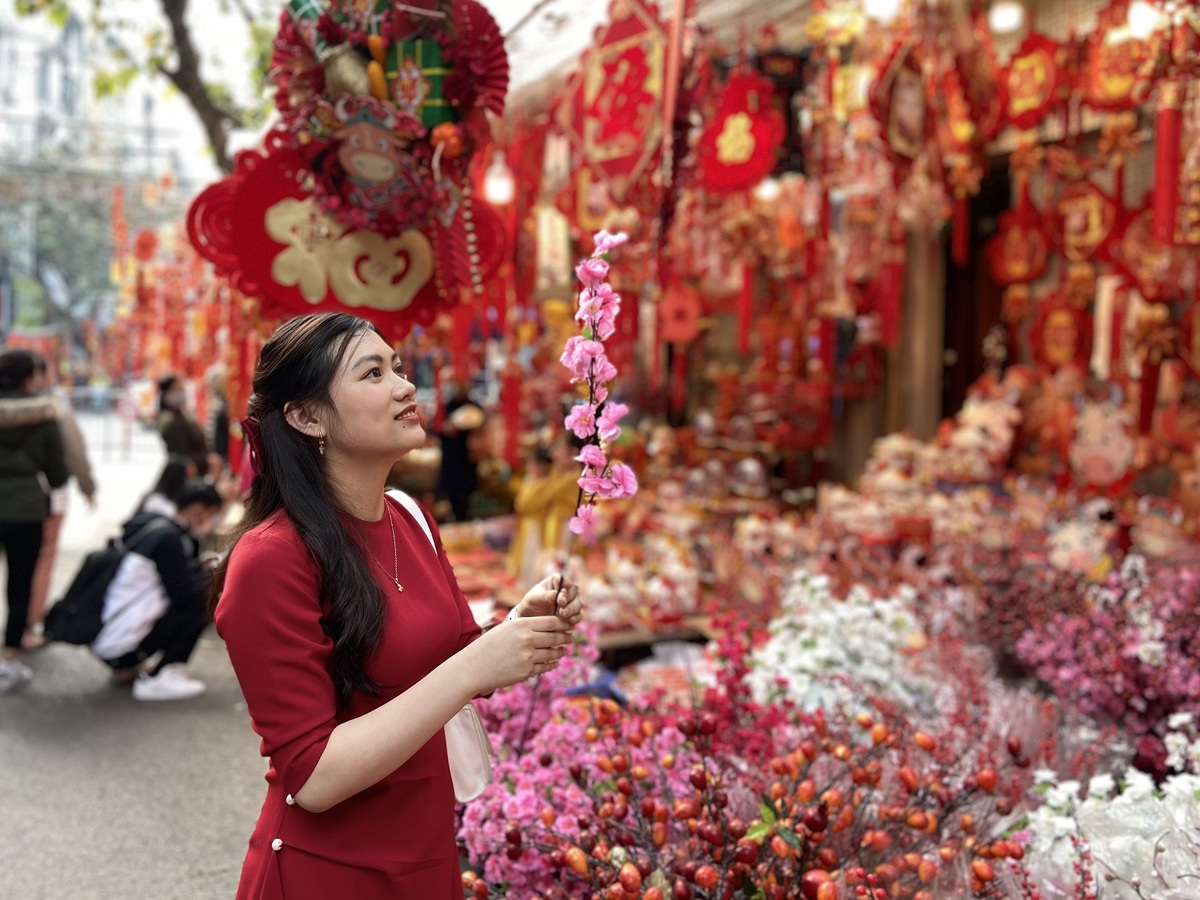 Huong Giang from Ha Nam Province said this is the first time she came to a Tet market in Hanoi's Old Quarter. In addition to shopping for decorations for her peach blossom tree, Giang also took some photos here. (Photo: VnExpress)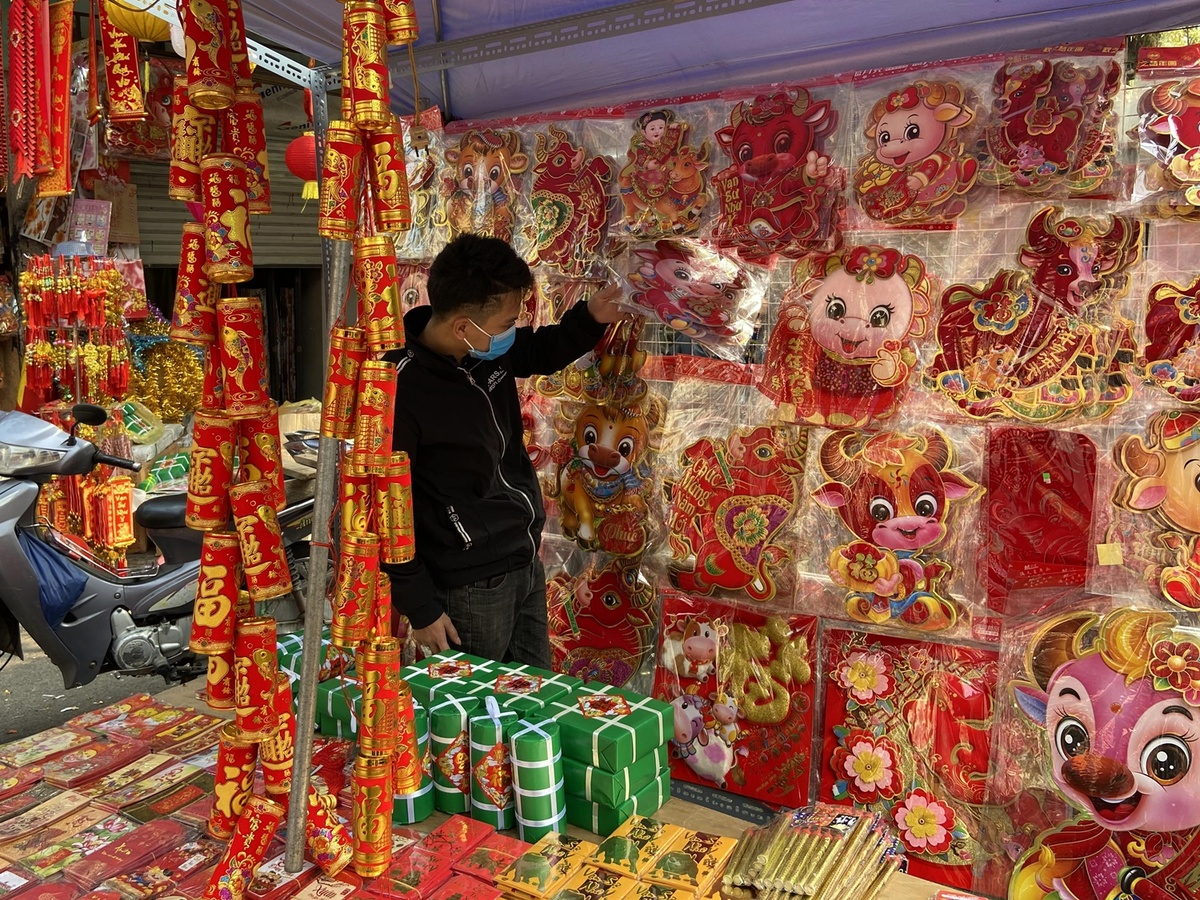 To celebrate Tet, shops are filled with decorative items and lucky money envelopes for the Year of the Buffalo. (Photo: VnExpress)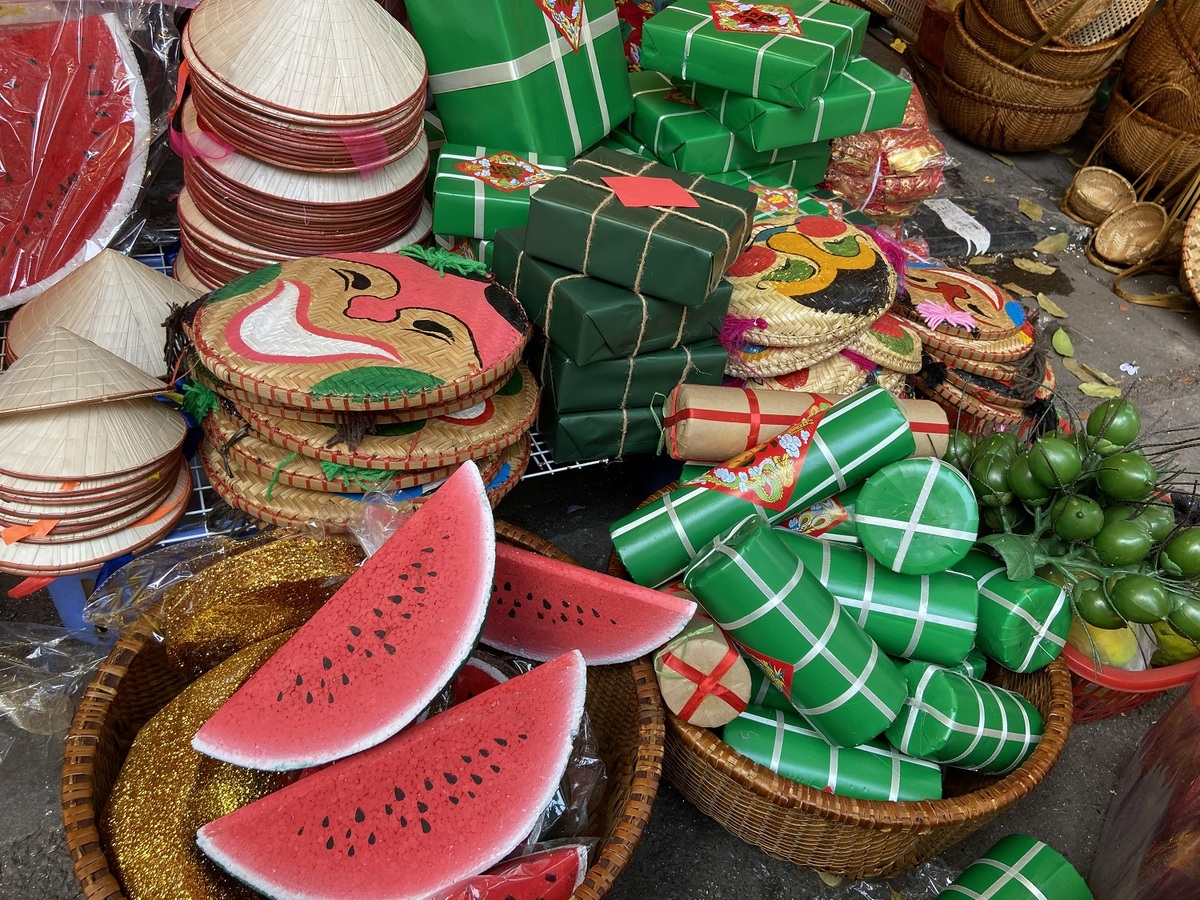 Traditional Tet-style decorations like paper watermelons, sticky rice cakes (banh chung) and cylindric glutinous rice cakes (banh tet) are up for sale, from VND60,000. (Photo: VnExpress)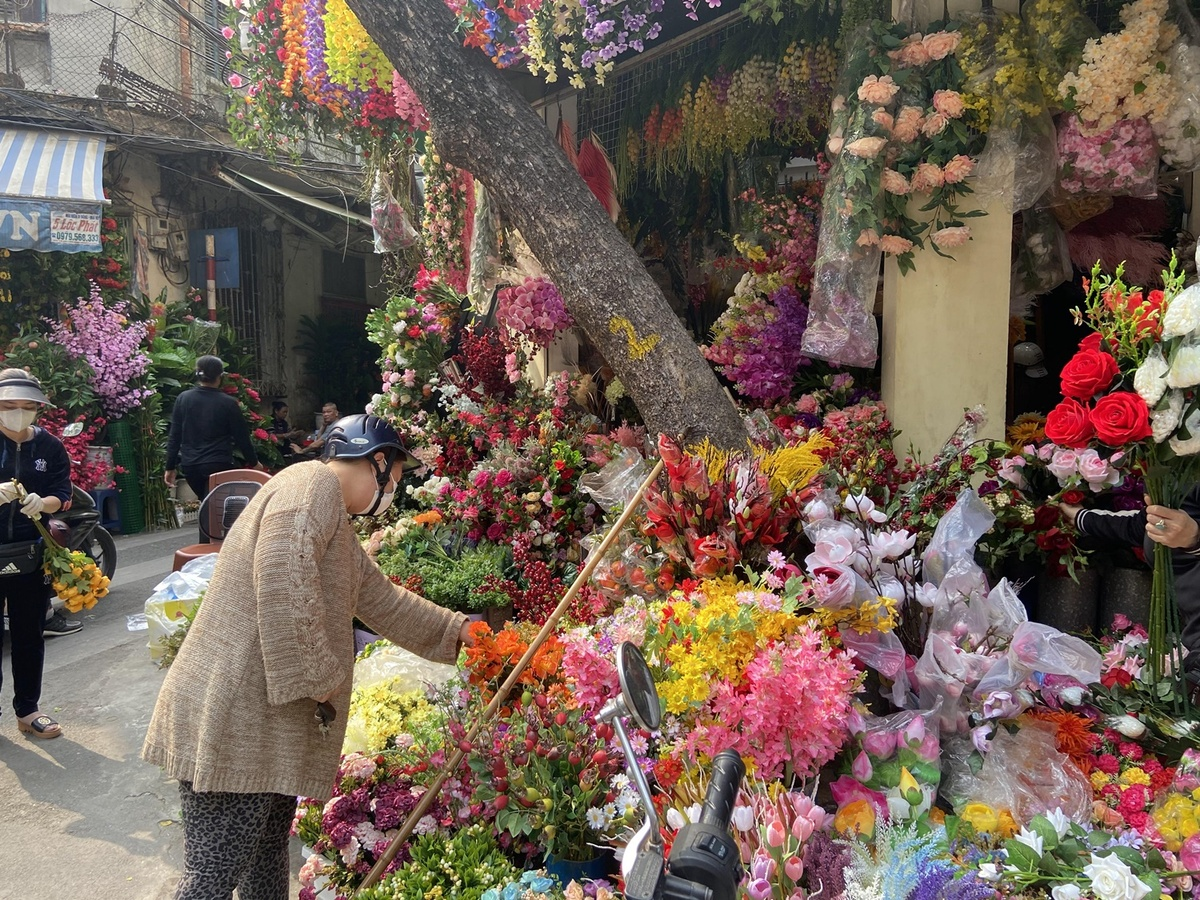 Faux flower shops on Hang Ruoi Street attract visitors. (Photo: VnExpress)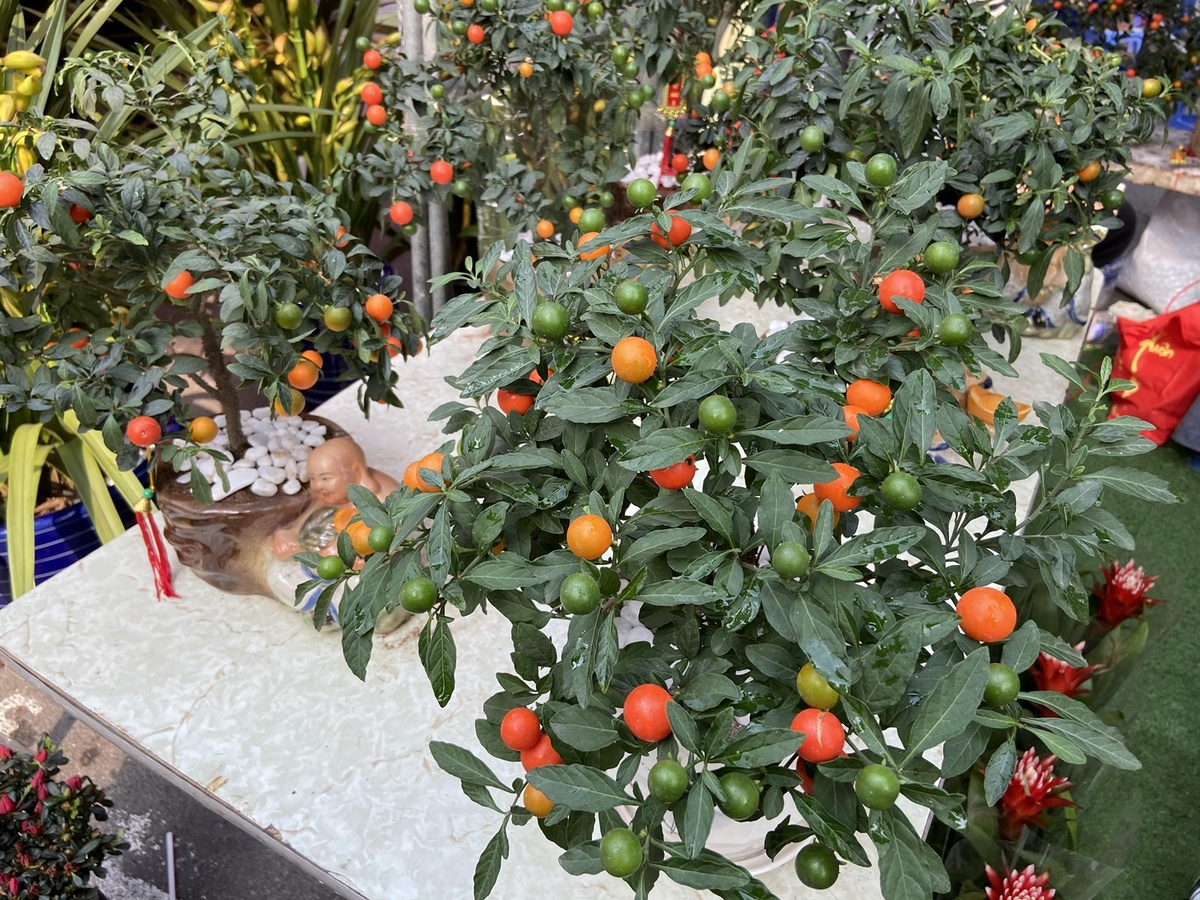 This year, some stores also sell Japanese kumquat trees. These trees are easy to grow and take care of, with fruit ranging in color. A tree sells for VND200,000 to VND350,000 depending on the size of the pot. The Old Quarter's Tet market, also known as Hang Luoc Market, is a traditional feature of Hanoi. The market is held once a year and lasts for about two weeks before Tet. (Photo: VnExpress)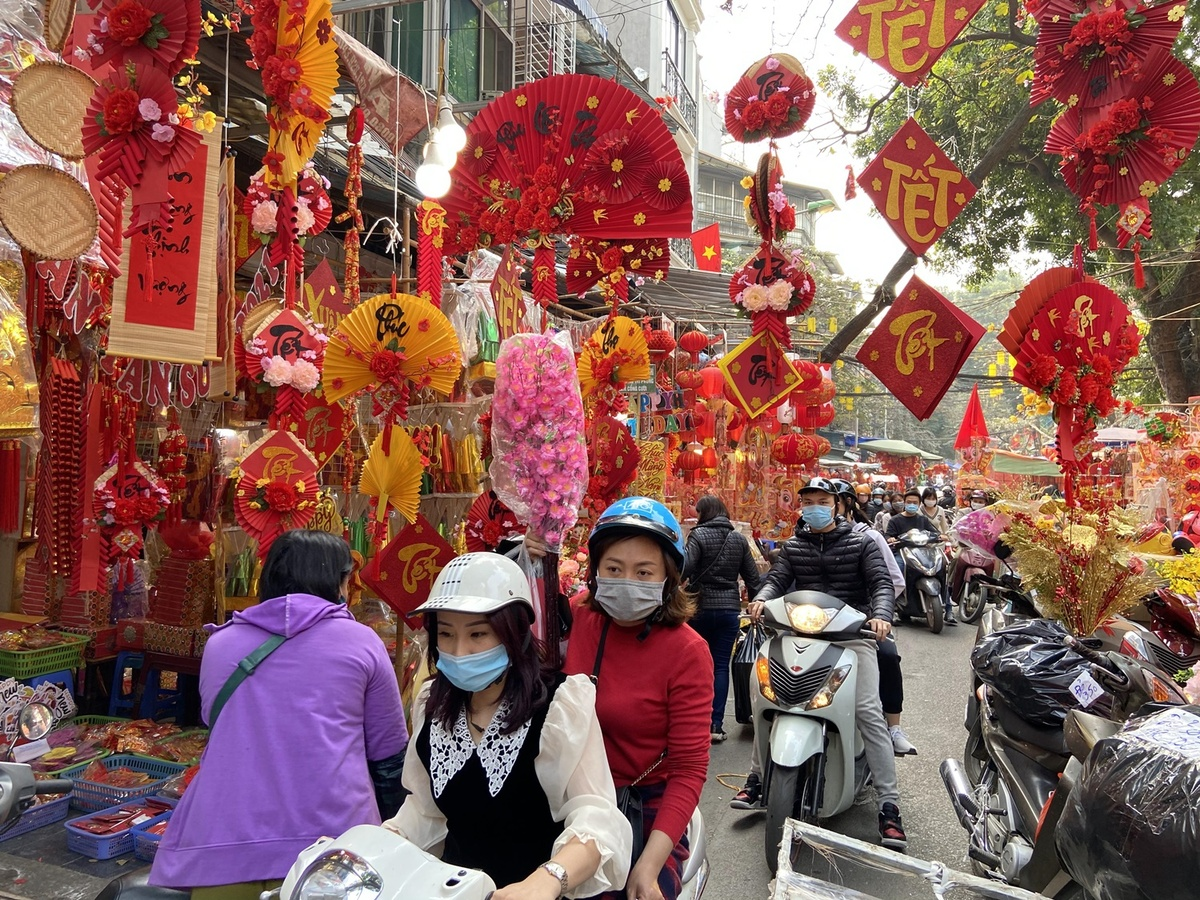 Shop owners and visitors here all wear masks to follow Covid-19 prevention measures. Visitors who want to take photos at the stalls should get permission from shop owners first. Note that you should not stand in front of the store to take photos without buying something in the morning, since many people think it would jinx business. This year's Tet market is held on streets like Hang Luoc, Hang Khoai, Hang Ruoi, Hang Ma and Phung Hung. In addition to decorative goods and silk flowers, the market sells peach blossoms, kumquat trees and some other types of fresh flowers on Phung Hung Street. (Photo: VnExpress)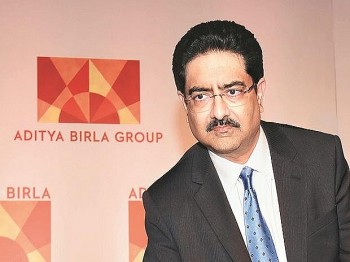 World
India is becoming more famous with many wealthy business billionaires, and the cumulative wealth of India's richest saw a rise of 50 percent in the year two of the pandemic, according to Forbes magazine. Take a look at these richest Indian billionaires in Asia and their huge net worth.