Tet holiday atmosphere inside the US Tet market for Vietnamese
The biggest Vietnamese market in U.S state of Georgia is displaying many traditional Tet products, in order to serve the shopping needs of the Vietnamese community in America.
A week before Lunar New Year, Hong Kong Supermarket in Atlanta City is decorated with big yellow mai flowers.
This is the largest Asian market in Georgia, providing essentials from many parts of the world, especially Vietnam, to serve the shopping needs of the Vietnamese community in America.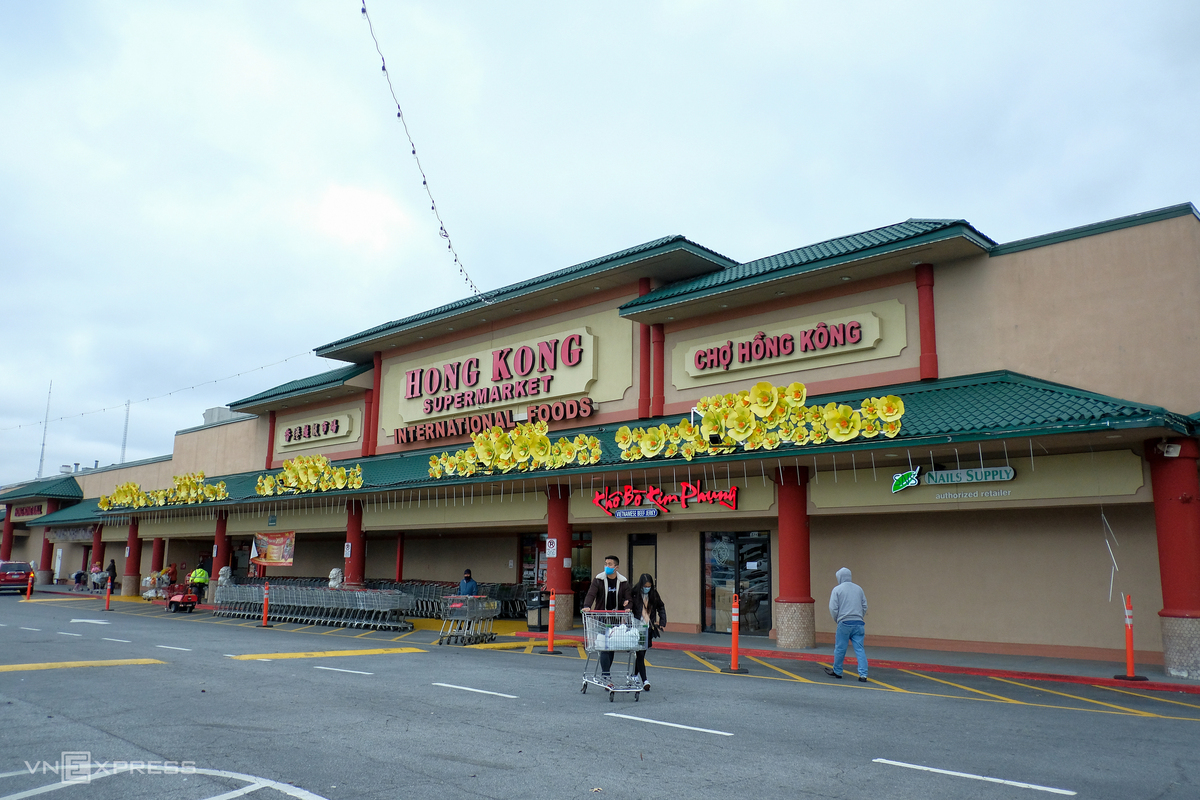 Photo: VnExpress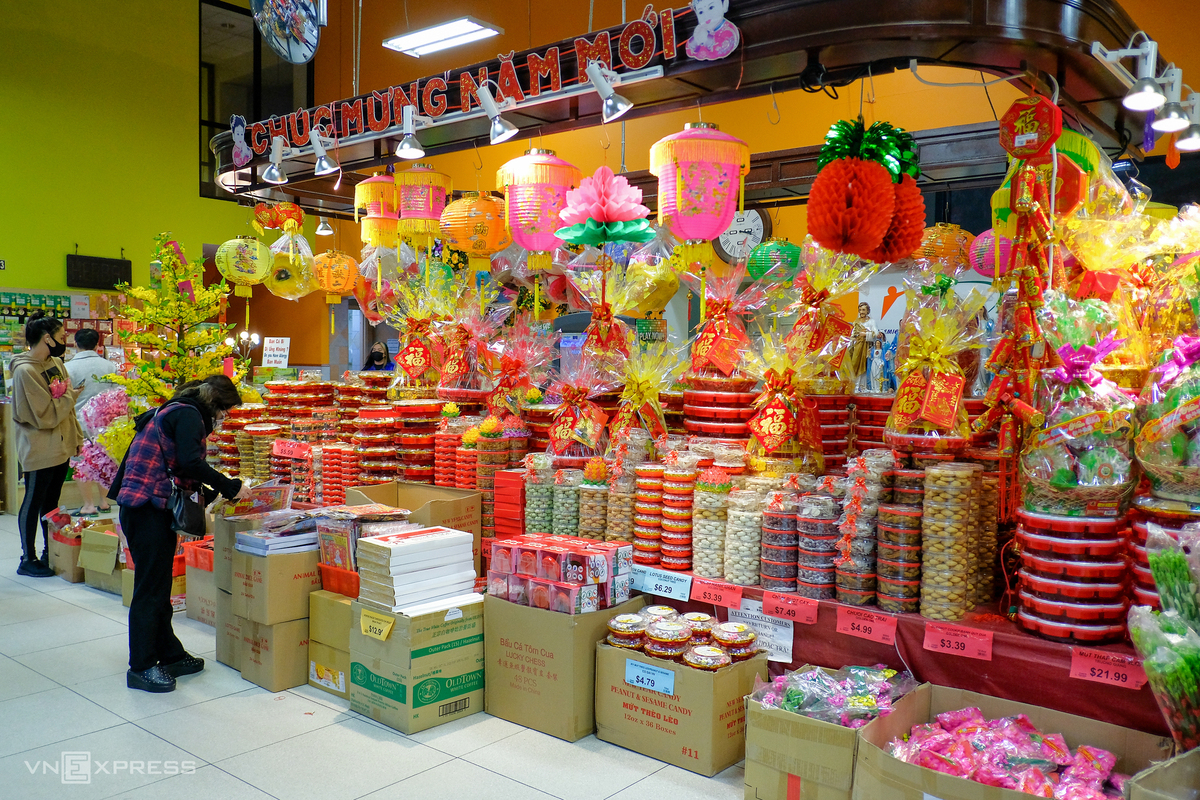 Inside, many stalls supply traditional Tet products like confectionary baskets, candied fruits, lanterns, and red calligraphy papers. (Photo: VnExpress)
Vietnamese market share in US improves, but insignificantly
The product items of labor-intensive industries that investors hope will benefit from the production relocation movement, including textile & garments, footwear and toys, still have not seen export growth breakthroughs in the US as expected.
The latest report of Bao Viet Securities showed that Vietnam's exports to the US have increased rapidly since June 2018. According to the General Department of Customs (GDC), Vietnam exported $17.8 billion worth of products in the first four months of the year, an increase of 29.1 percent, higher than the 11.5 percent growth rate of the same period last year.
Meanwhile, the market share for imports from the EU increased from 10.5 percent to 12.5 percent, and from Japan from 4.5 to 5.5 percent.
Despite the high export growth rate of 30 percent, Vietnam's product market share in the US remains modest.
Vietnam's major export products to the US are mostly from labor intensive industries. Textiles and garments account for 25 percent of total exports to the market, mobile phones and phone accessories 18.6 percent, footwear 11 percent, woodworks 8 percent and electronics 7.2 percent.
In the first four months of 2019, products related to electronics and machines, equipment and components that Vietnam exported to the US saw sharp growth rates compared with the total export turnover of the same products.
The exports of mobile phones and phone accessories to the US increased by 94.4 percent, computers and electronics by 64 percent, and other equipment by 54.7 percent
The exports of products related to processing and labor intensive industries saw lower growth rates than electronics: woodworks exports increased by 34.7 percent, and bags, hats, briefcases by 31.2 percent.
Meanwhile, textile and garment exports to the US increased by 9.1 percent only, lower than the average 10.2 percent growth rate of the total export turnover of the category of products. Similarly, footwear exports to the US increased by 13.5 percent, lower than the 14.5 percent of the total export turnover of footwear products.
The differences in the export growth rates are attributed to the US tariff roadmap. Most Chinese electronics and household-use appliances, except mobile phones, have been taxed in the US $250 billion tariff package.
Meanwhile, export items from labor intensive industries have not made breakthroughs, because the US has not imposed additional tariffs on these categories of products.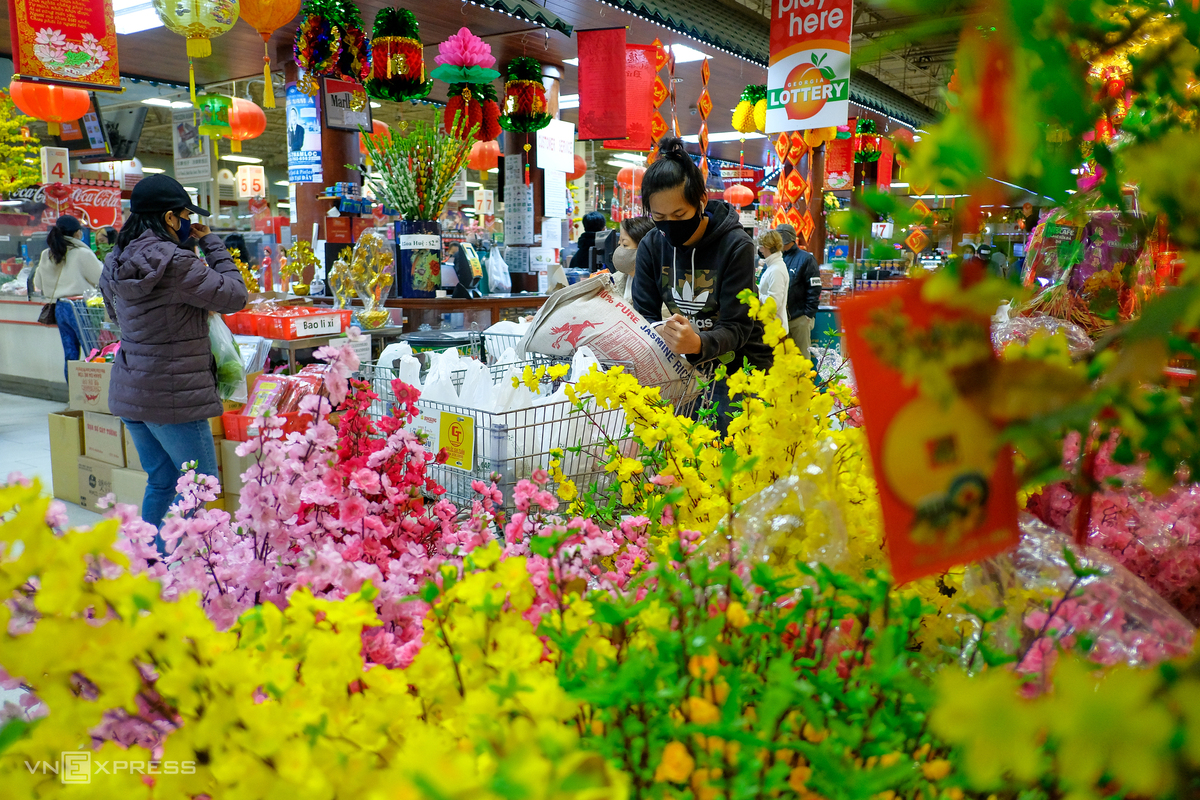 Faux peach blossoms, yellow mai flowers and many other Tet home decorations are sold right at the entrance of the market. (Photo: VnExpress)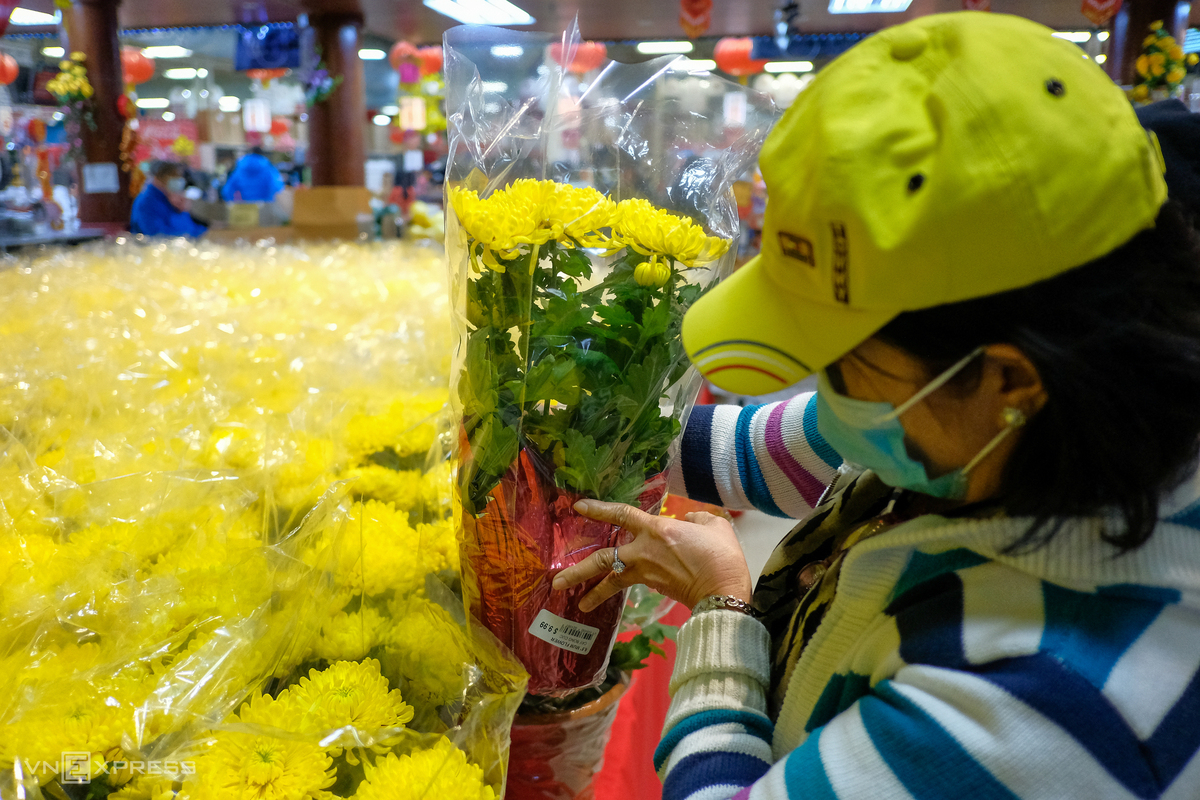 Fresh flowers, especially yellow daisies, are popular among Vietnamese celebrating Tet this year. Each bouquet costs about $6. (Photo: VnExpress)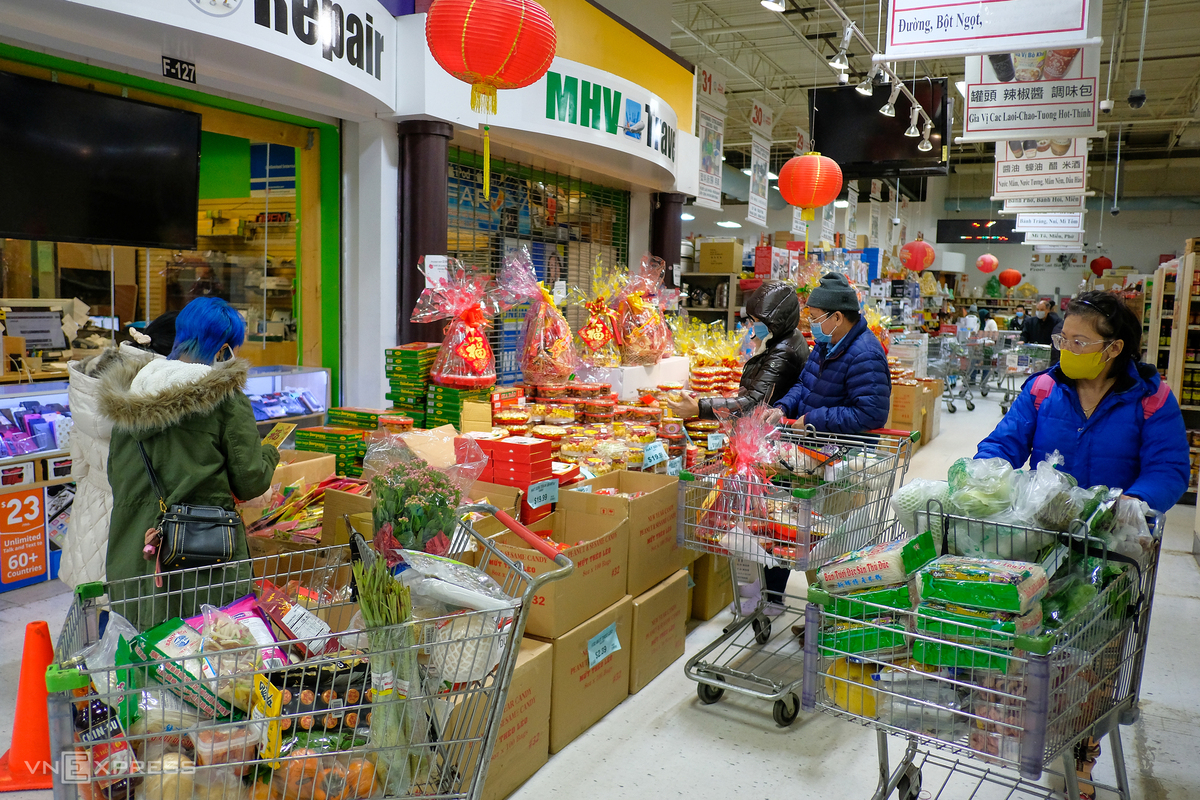 Confectionery and candied fruit stalls attract many shoppers. (Photo: VnExpress)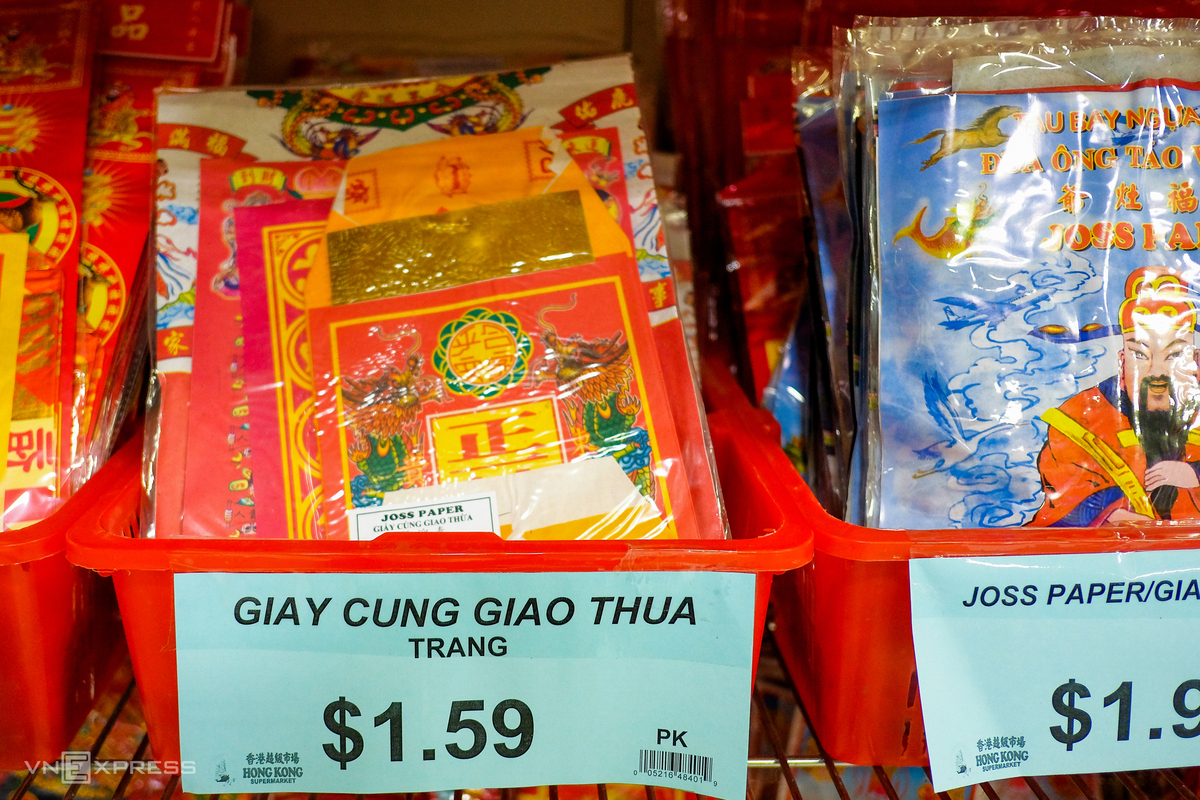 A shelf selling votive papers to burn during New Year's Eve. (Photo: VnExpress)
'Made in Vietnam' Goods Reach Record Popularity in US Market
Products from Vietnam have become more popular in the United States than ever before.
U.S. imports from the Southeast Asian nation increased 36 percent last year to $67 billion, the U.S. Census Bureau reported. This represents the highest increase in a single year since 2003.
Vietnam is a major supplier of electronic products, furniture, clothing, footwear, and fish to the United States. It also is a major exporter of coffee, rice, and other foods.
Michael Ryan is the director of economics at IHS Markit Economics, an investment research service. He told VOA the latest increase shows Vietnam is making a "massive reorientation" in trade toward the U.S. market.
"The United States has become far and away the most important driver of Vietnam's export engine, accounting fortwo-thirds of Vietnam's total export growth in 2019," Ryan said.
Many businesses have been moving to Vietnam to reduce their dependence on China, where it has become more costly or harder to do business for several reasons. These include the trade war between the U.S. and China, higher operating costs and the spread of the new coronavirus.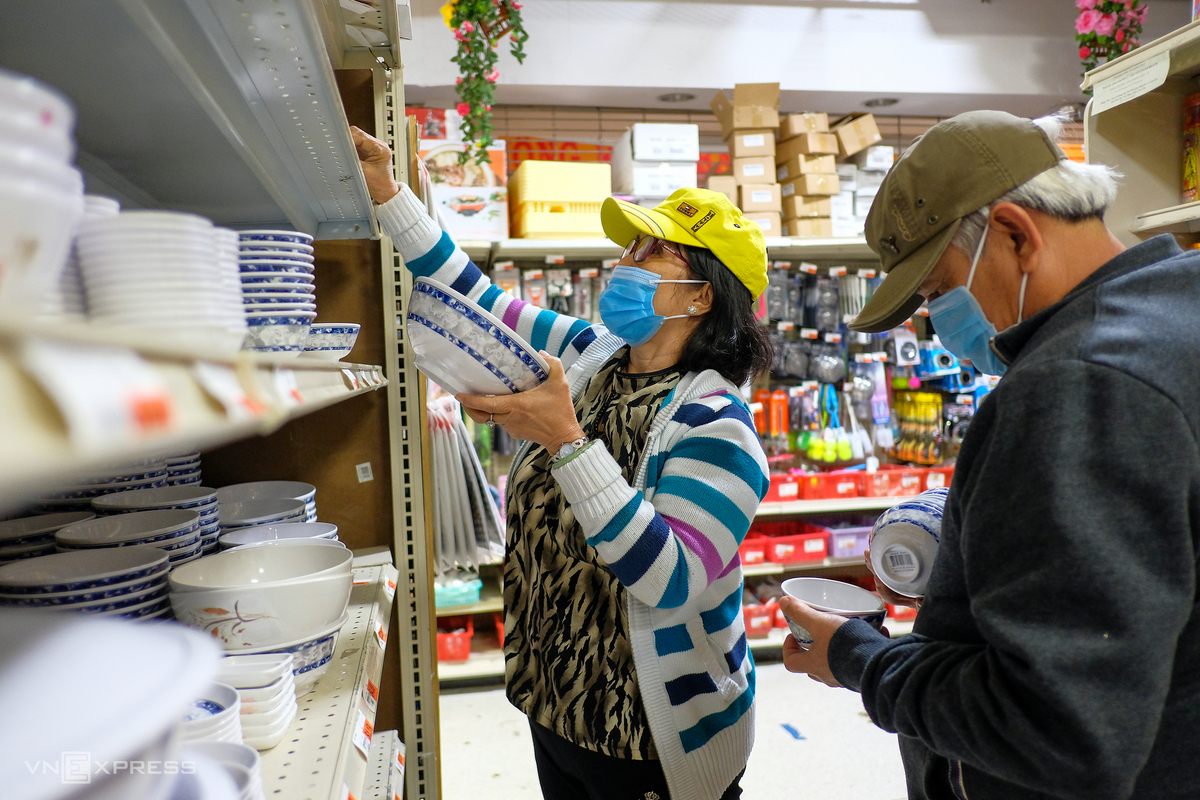 Nguyen Thi Kim Chuc's family drove from Clarksville, Tennessee at 6 a.m. to visit the market and buy items for Tet. "This will be the first year I have Tet here due to the Covid-19 pandemic, so I want to buy all the necessities to worship my ancestors, just like in Vietnam," said Chuc. (Photo: VnExpress)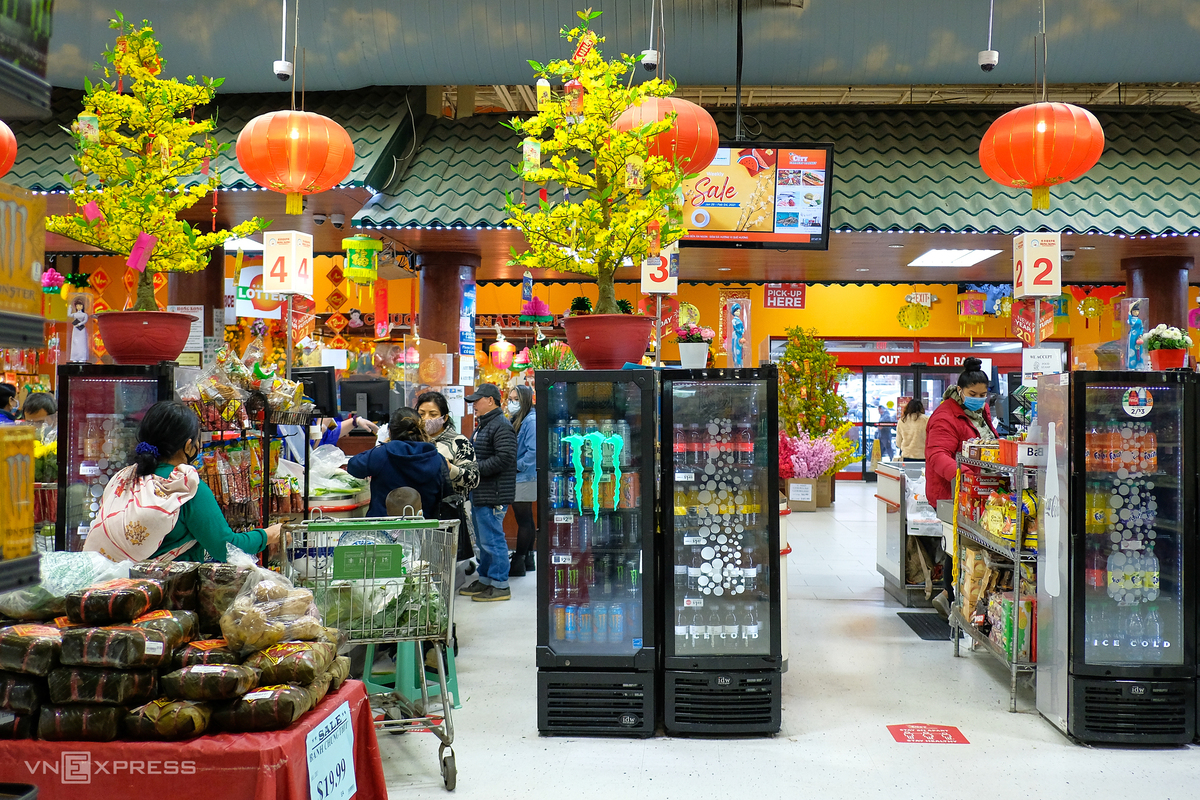 Due to the pandemic, the number of shoppers in the market is less than previous years. (Photo: VnExpress)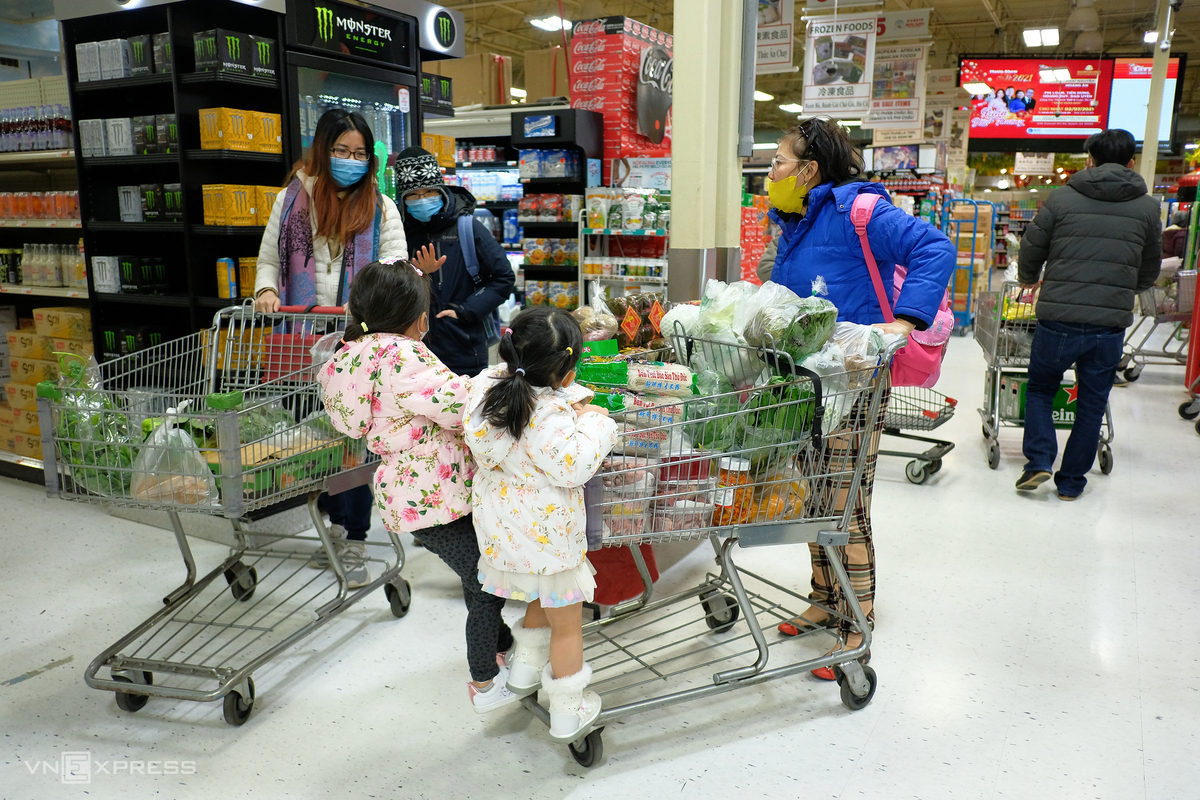 Many families from other neighboring states also drove for hours to Georgia to shop for the holiday. (Photo: VnExpress)
After U.S. officials asked Vietnam buy more American goods, the country announced in March it would buy $3 billion worth of farm goods. That promise came after Vietnam said it would buy American-made airplanes.
Less than a year ago, U.S. President Donald Trump threatened Vietnam with tariffs. He accused Vietnam of abusing the trading system, but did not say how. Trump said he wants to increase U.S. exports to Vietnam to help make up for the much larger levels of imported goods.
Instead, the difference between what the U.S. imports from Vietnam compared to the U.S. exports has increased every year from 2008 to 2019, the Census Bureau found. While economists say a trade balance is not the only way to measure trade success, Vietnam is exporting more because of the U.S. trade war with China.
Jing Wu is an assistant professor of business at the Chinese University of Hong Kong. He told VOA that the trade war did not get companies to move to the United States. Instead, it caused many to move to other nations, like Vietnam, he said.
Wu and others at the university's business school studied the relationship between trade uncertainty and the movement of companies.
Their research supported the idea that many companies seek out new markets during a trade war. As examples, they named major companies including Apple, Chevron, and Victoria's Secret owner L Brands, which all have moved more business to Vietnam.
Their study was carried out before the arrival of COVID-19, the coronavirus first reported in China that has since spread around the world. The virus has greatly damaged supply chains and economic activity around the world.
But some businesses say they expect to be active in Vietnam after the crisis and continue to invest there. For example, the U.S.-ASEAN Business Council recently acted on plans to send business representatives to Vietnam.