Have A Taste Of Khoai Cake – A Unique And Delicious Traditional Hue Dish
Made from materials in Chuon lagoon in Hue, this dish offers a unique taste for adventerous foodies.
Chuon Lagoon (also known as Cau Hai Lagoon, belonging to the Tam Giang lagoon system) is located in An Truyen village, Phu An commune, Phu Vang district, about 15 km from Hue. This is also a popular traveling destination in the ancient capital of many tourists from all over the world.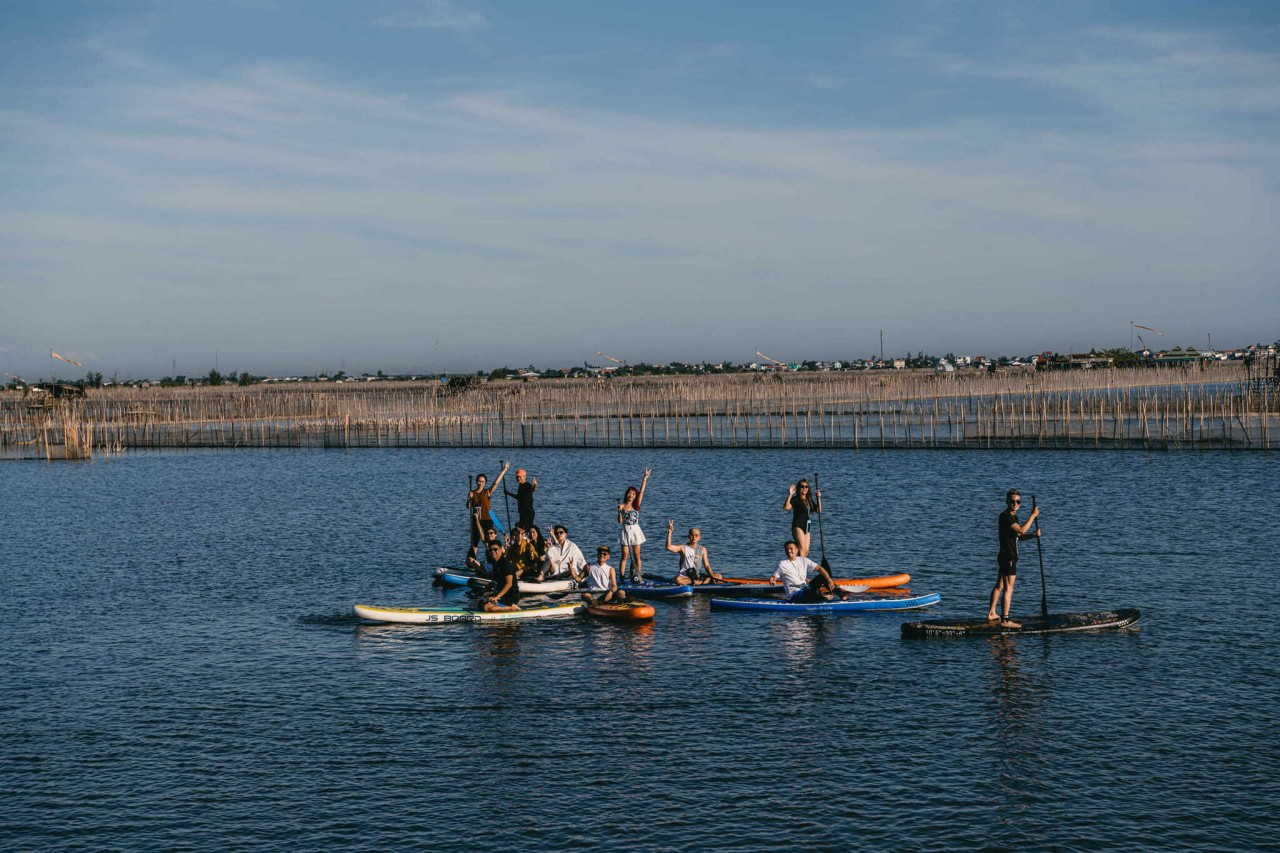 The beautiful scenery of Chuon lagoon. Photo: Vu Bao Khanh
This brackish lagoon area owns an area of nearly 100 hectares and is a famous community ecotourism area that attracts many travelers to visit and experience. Coming here, they will not only have a chance to enjoy the peaceful and dreamy natural scenery but also taste the most delicious seafood here.
Tourists can hire a large boat and stays on the water for a price of about VND100.000 (US$4.01) – VND120.000 (US$4.81), and enjoy the most delicious dishes such as grilled tiger shrimp, fried octopus with chili, etc. Especially, we have to mention one of the most significant traditional food that you can only find in Hue, which is Khoai cake with white-spotted spinefoot.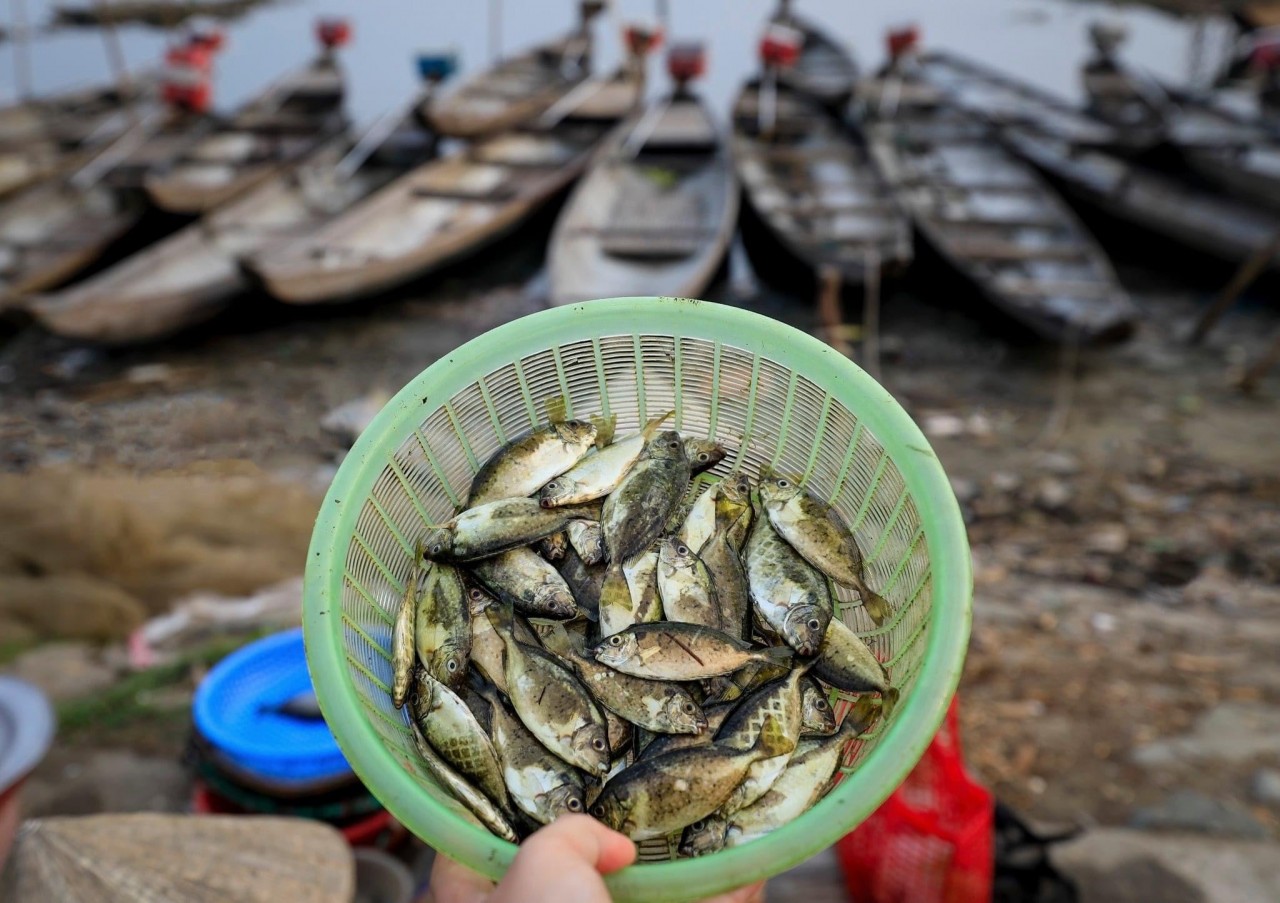 Photo: Pham Trong Tin
According to the local people, the name "Banh Khoai" originates from the way of making this cake. This type of cake is often made by Hue people by "pouring cakes" in small pans on wood stoves or charcoal stoves, which is similar to the traditional Xeo cake (Banh Xeo).
During the process, there will be a lot of smoke spreading out from the stoves and lingering on the cakes, that's why it was called "Banh Khoi" ("Khoi" means "smoke"). But people here often pronounce it as "Khoai," hence the name "Banh Khoai" was born.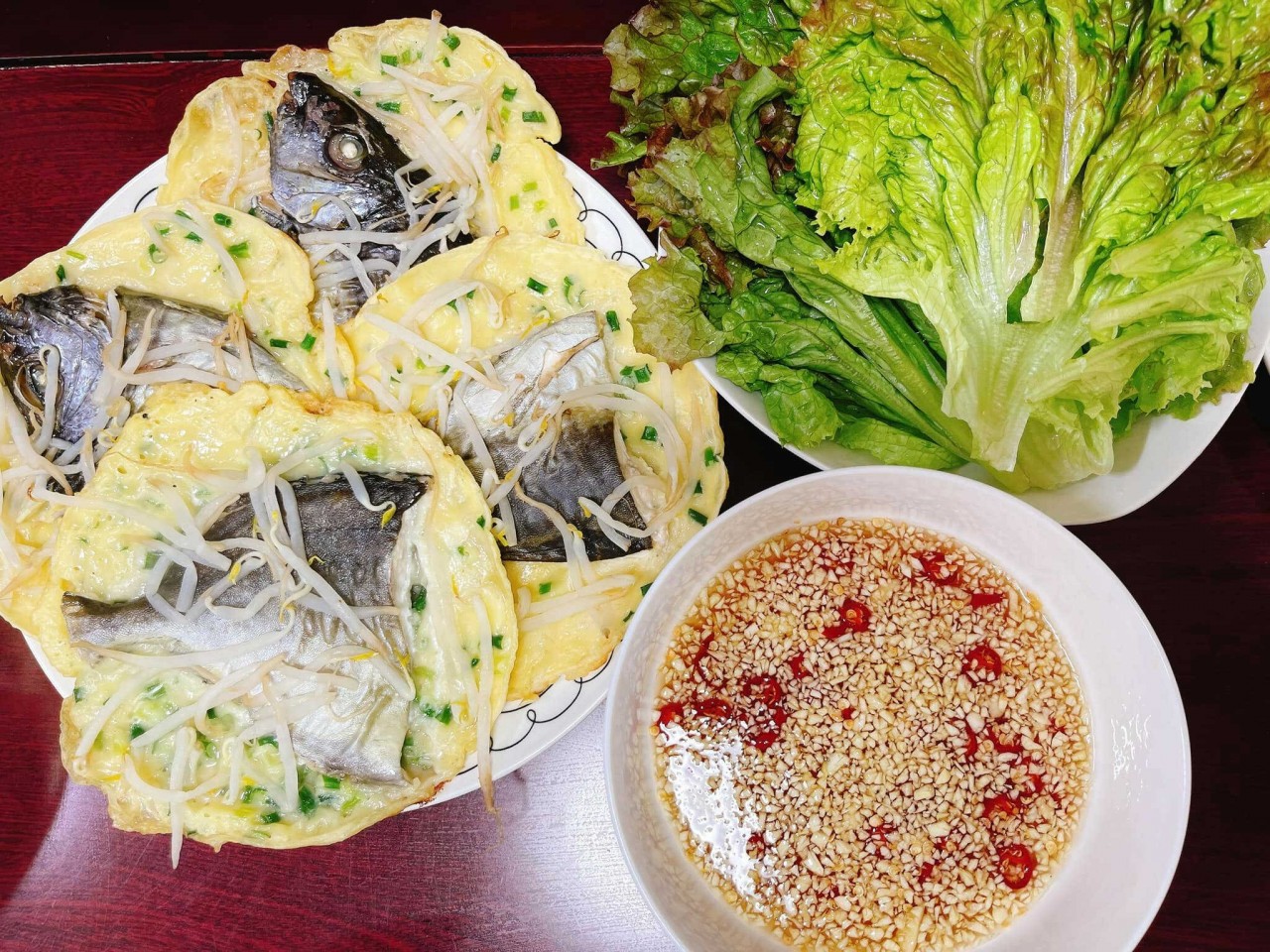 Photo: Nhi Hoang
The cake looks simple but is also complicated to do, as it requires a lot of experience in choosing the ingredients. What makes this plate even more remarkable is that guests will have to go to the supermarkets to buy the fish, then bring them to the sellers to make the cake with just a price of VND3.000 (US$0.12)– VND5.000 (US$0.20)/ cake.
To choose a good fish, visitors will have to wake up early, when the fishermen have just brought their fishing boats back. The most famous fish market in the Phu Vang district is the Chuon village market. According to the local people, an excellent fish with delicious meat will have a length of about three fingers, shiny golden bodies, and lots of meat.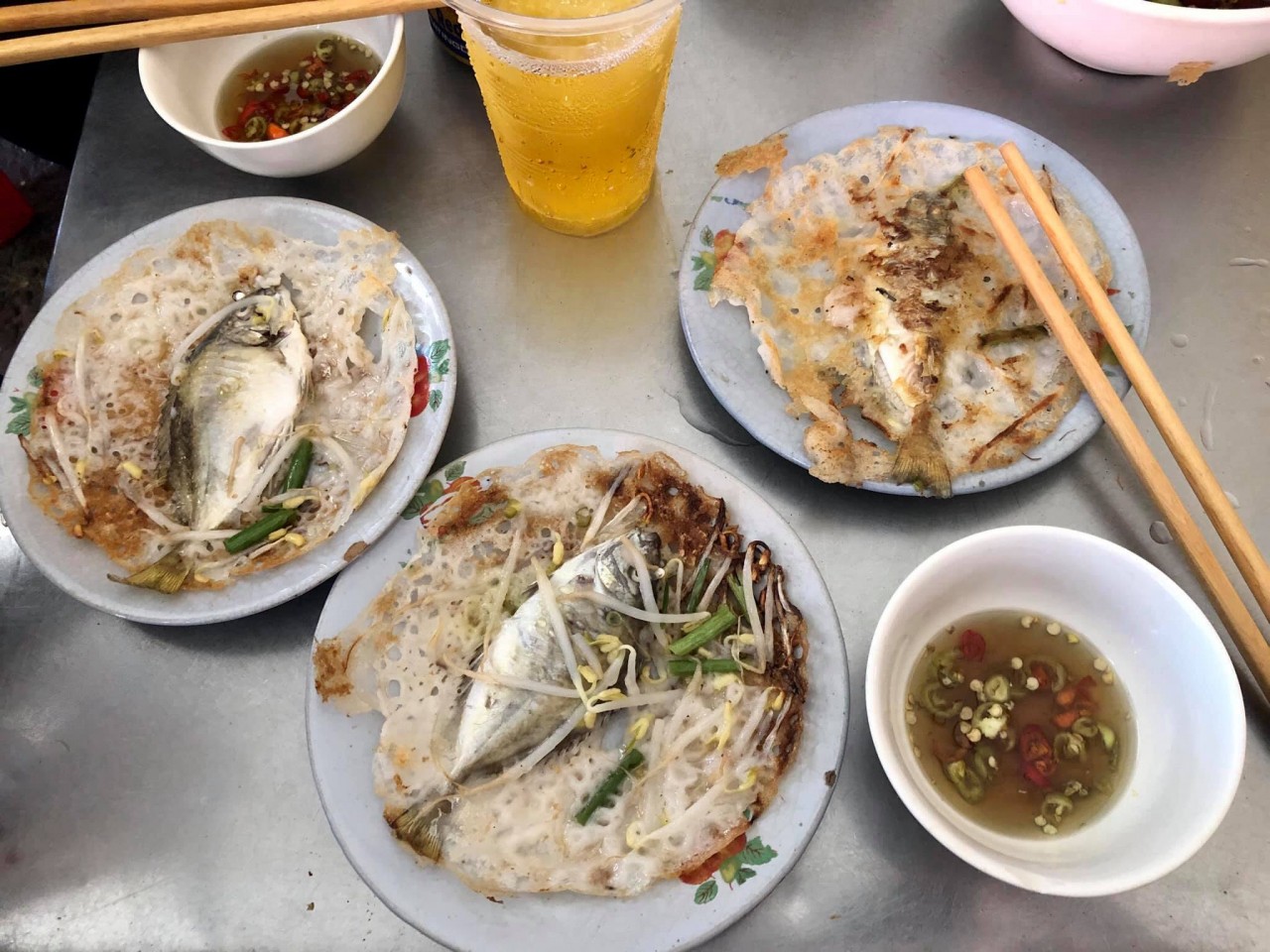 Photo: Chau Pham
Before processing, the fish are washed and cleaned thoroughly. The fish intestines are also retained to increase the fatty and greasy tastes. According to the local people, the gut of the white-spotted spinefoot is nutritious and can help with your health and sleep.
To make this cake, we will have to fry the fish in a hot oil pan first. The type of pan used is small and flat, just enough to cover the cake with the size of two hands put together.
When the fish meat turns golden and has a fragrant smell, pour the well-stirred cake flour in and add some vegetables such as bean sprouts, green onions, etc, sprinkled on top. The cake batter must be poured evenly, spilling over the pan so that it will be soft and thin. Wait for about 2-3 minutes for the cake to be cooked, lift it out of the pan to avoid the dough being too raw or too burnt.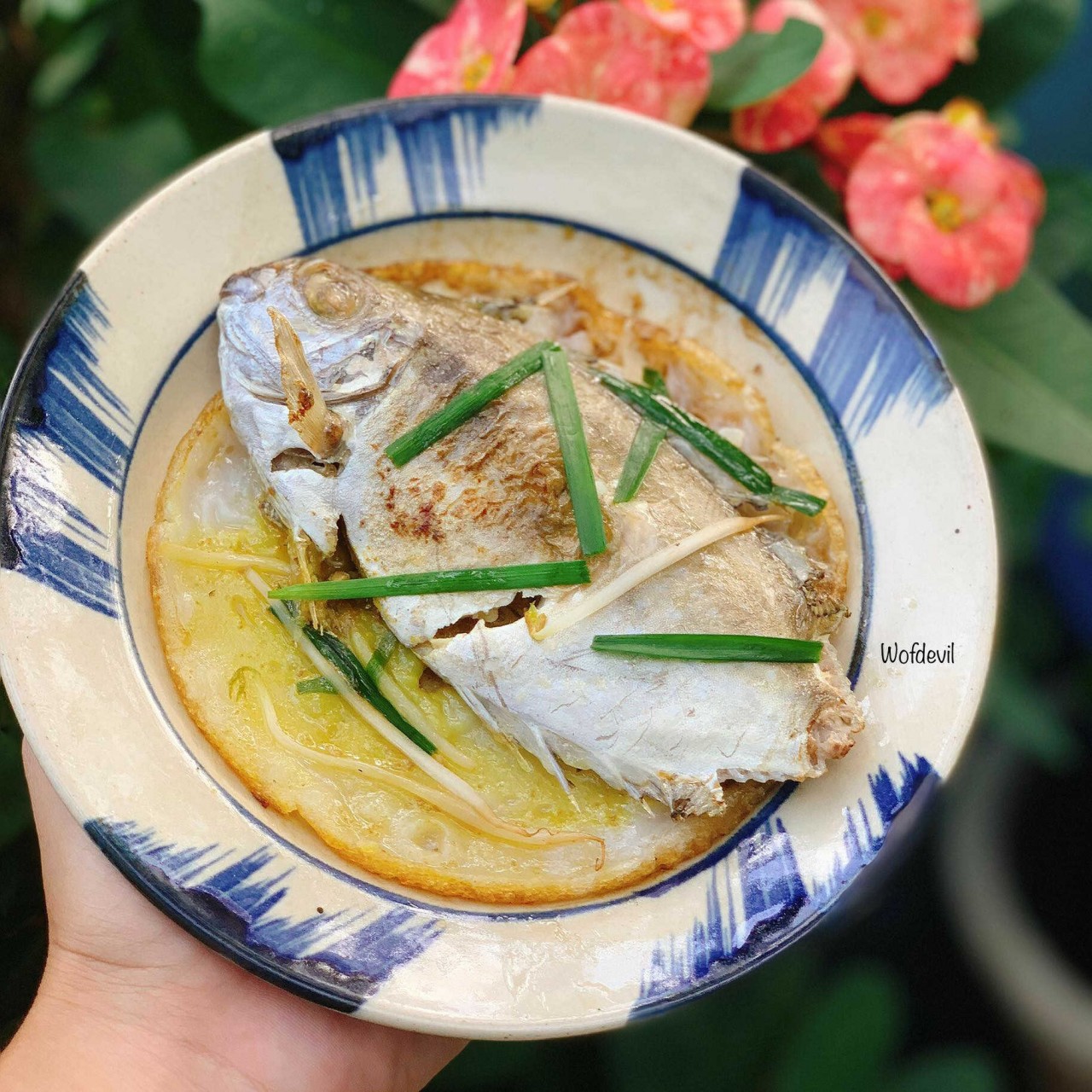 Photo: @Wofdevil
Khoai cake is eaten with ear fish sauce, added with chili and sweet and sour fish sauce. This unique combination creates a flavor that will amaze you after the first bite.
In the first past, tourists would have to drive for more than 10 km from Hue to Chuon village so they could buy Khoai cake. Nowadays, you can find this traditional food from luxury restaurants to street vendors right in the heart of Hue.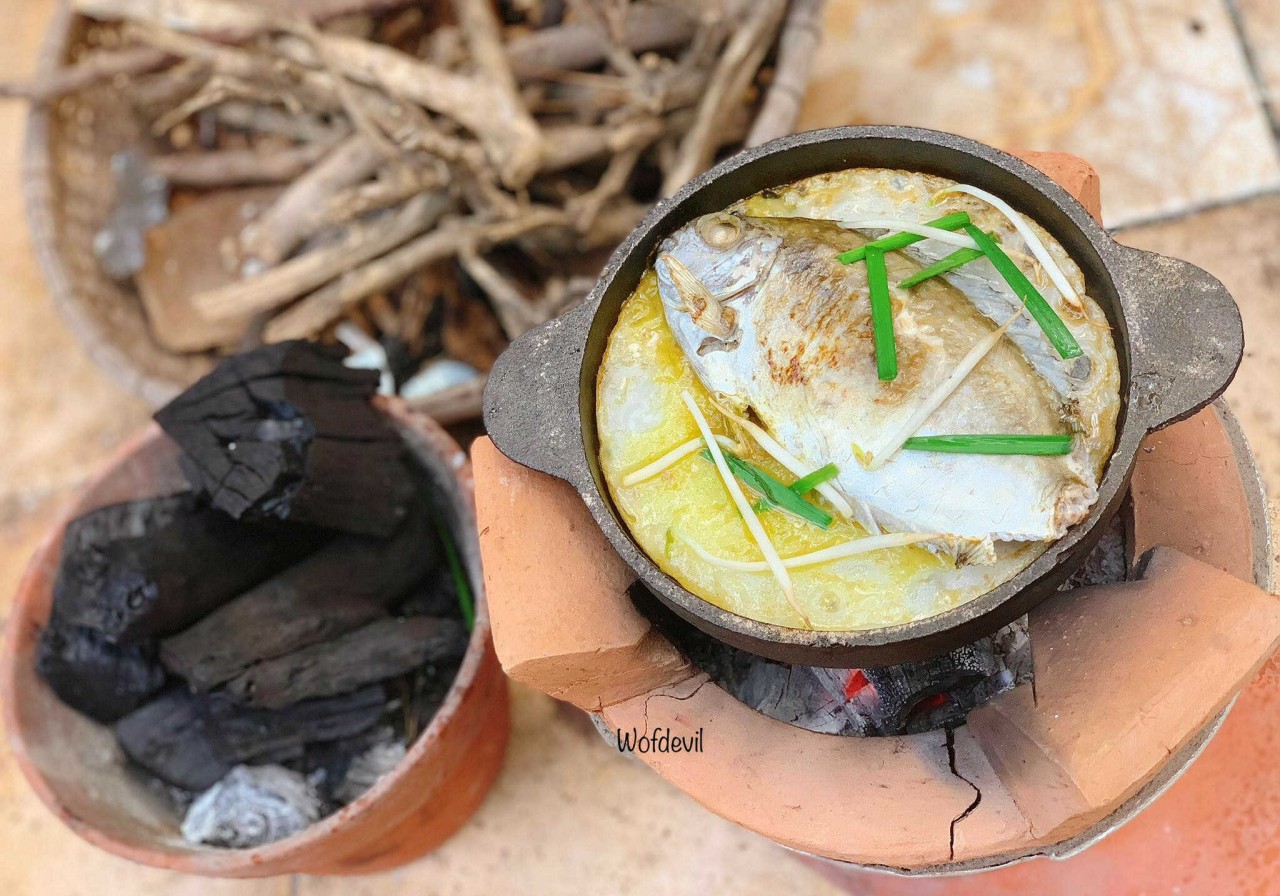 Photo: @Wofdevil
However, the cakes from Chuon village are still the most delicious and famous for their taste. This dish costs from VND20.000 (US$0.80) – VND30.000 (US$1.20) per serving.
Aside from the white-spotted spinefoot, tourists can also enjoy Khoai cake with other typical seafood in the lagoon such as shrimps, squids, etc. Each ingredient will create a different flavor for the dish and will satisfy even the most pickiest guests.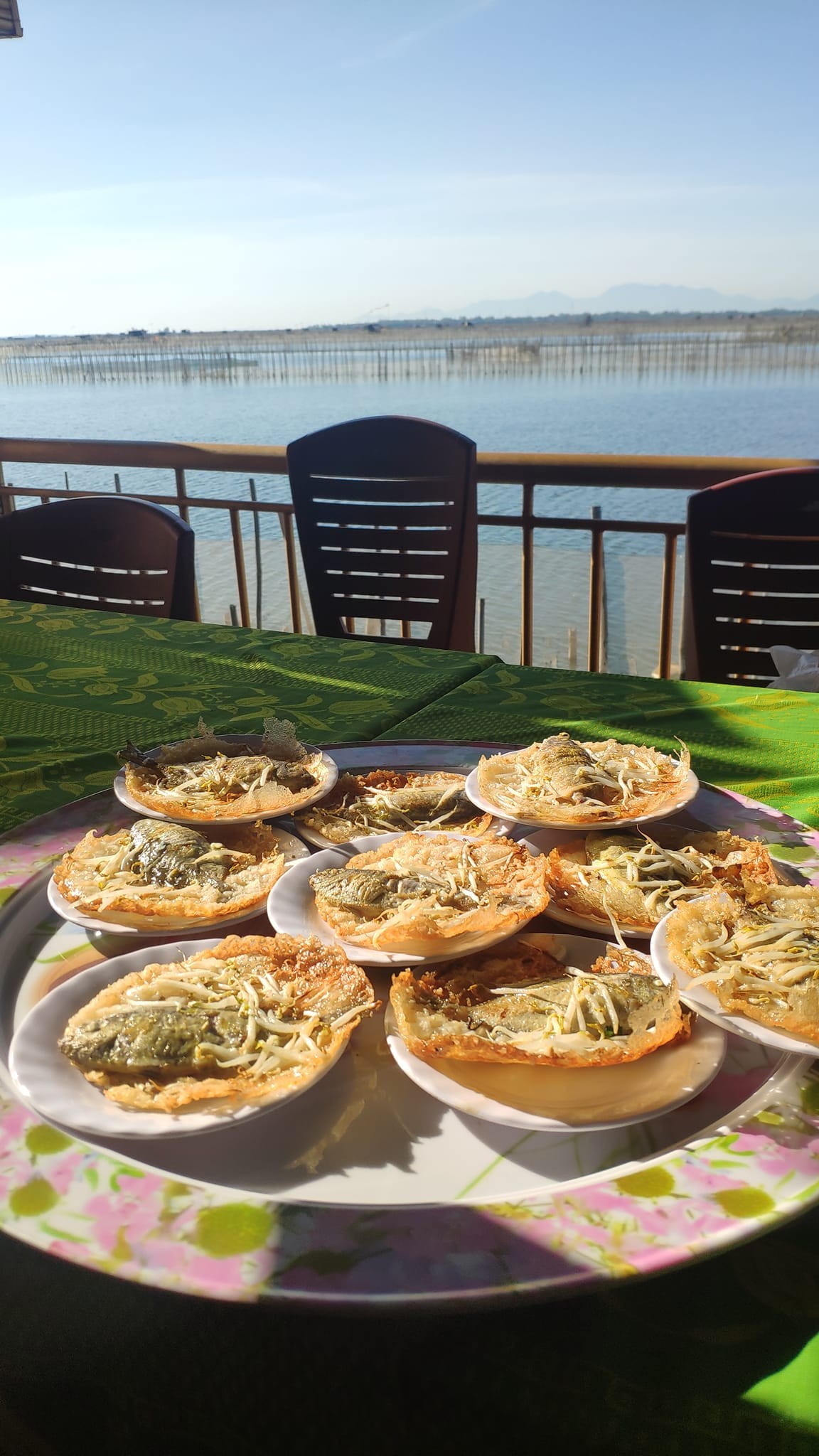 Photo: Nguyen Hanh Ha My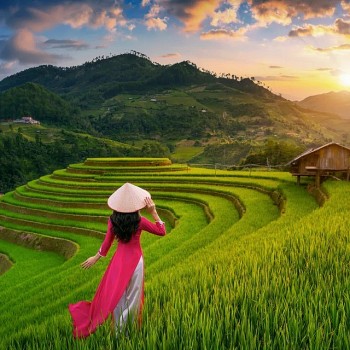 National
UK travel magazine Expedia has named Vietnam among the top five international destinations that visitors should visit this summer.