Have A Taste Of The 5 Most Delicious Dishes In Ben Tre
The land of Ben Tre is well-known for its delicious and attractive food dishes such as coconut candy (Keo Dua), knife-cut rice flour soup cake (Banh Canh Bot Xat), grilled snakehead fish (Ca Loc Nuong Trui), or Giuong Luong coconut cake (Banh Dua Giuong Luong).
Ben Tre, a beautiful province in the Mekong Delta region of Vietnam, is known for its lush green landscapes, winding rivers, and friendly locals. From the bustling city of Ben Tre to the tranquil villages of the countryside, there is something for everyone to explore. One of the best things to experience is the mouth-watering traditional foods.
Keo Dua (Coconut candy)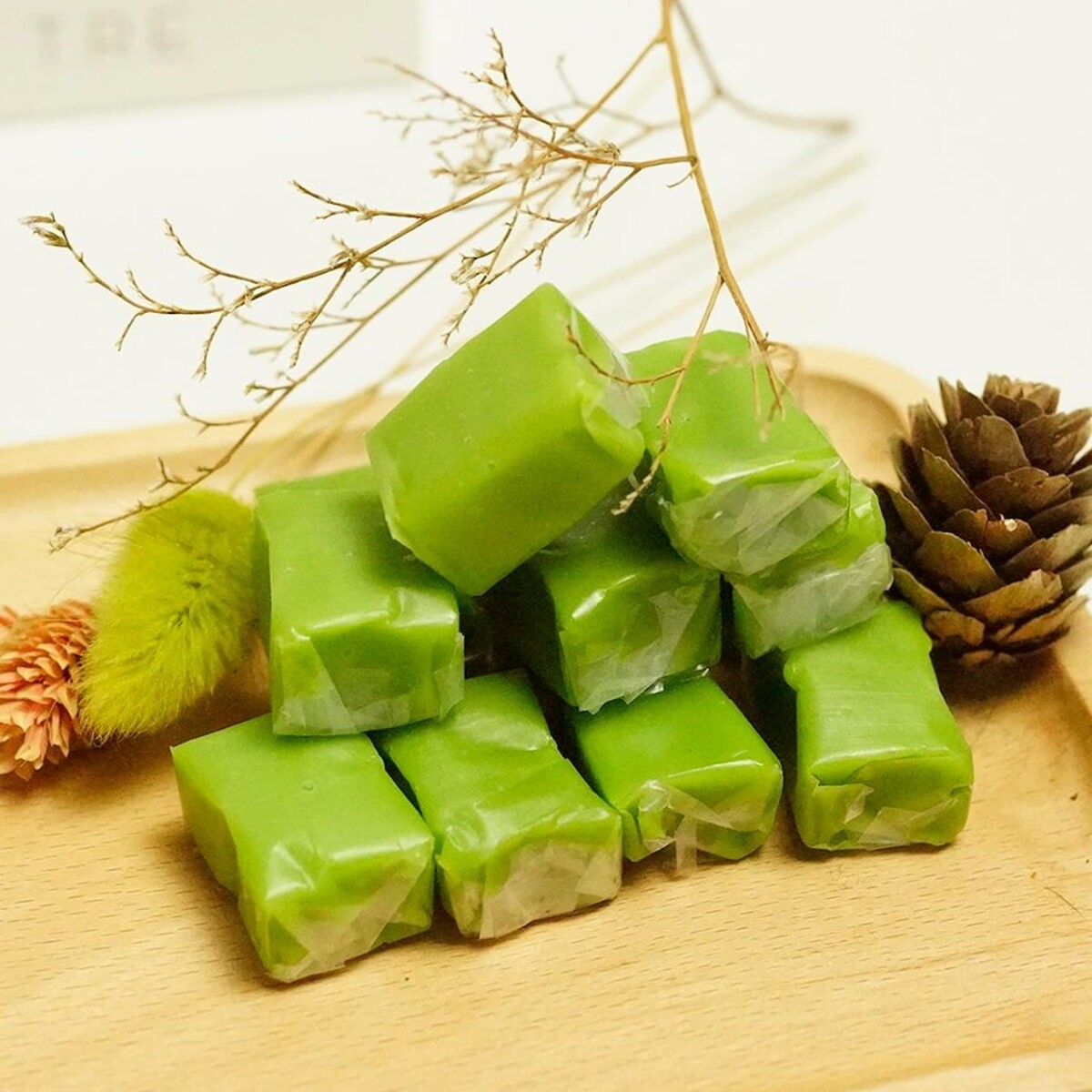 Photo: Mekongsmiletour
When we mention Ben Tre, Keo Dua (Coconut candy) is one of the most well-known delicacies of this land that is recommended to the tourists coming here and is loved by a lot of people.
With the characteristic sweet and greasy flavor of coconut, the candies are made with many colors of green, milky white, and brown. Its taste and textures leave a wonderful feeling in your mouth that makes you fall in love. The candy has a sweet taste, soft and easy to chew, and is carefully packaged for other supermarkets all around Vietnam.
Coconut candy is made from simple ingredients: coconut milk, malt, and granulated sugar. Coconut candy making is also hard work, delicious candies require workers to be really skilled and experienced, so each piece of candy contains the heart and love of Ben Tre.
Knife-cut rice flour soup cake (Banh Canh Bot Xat)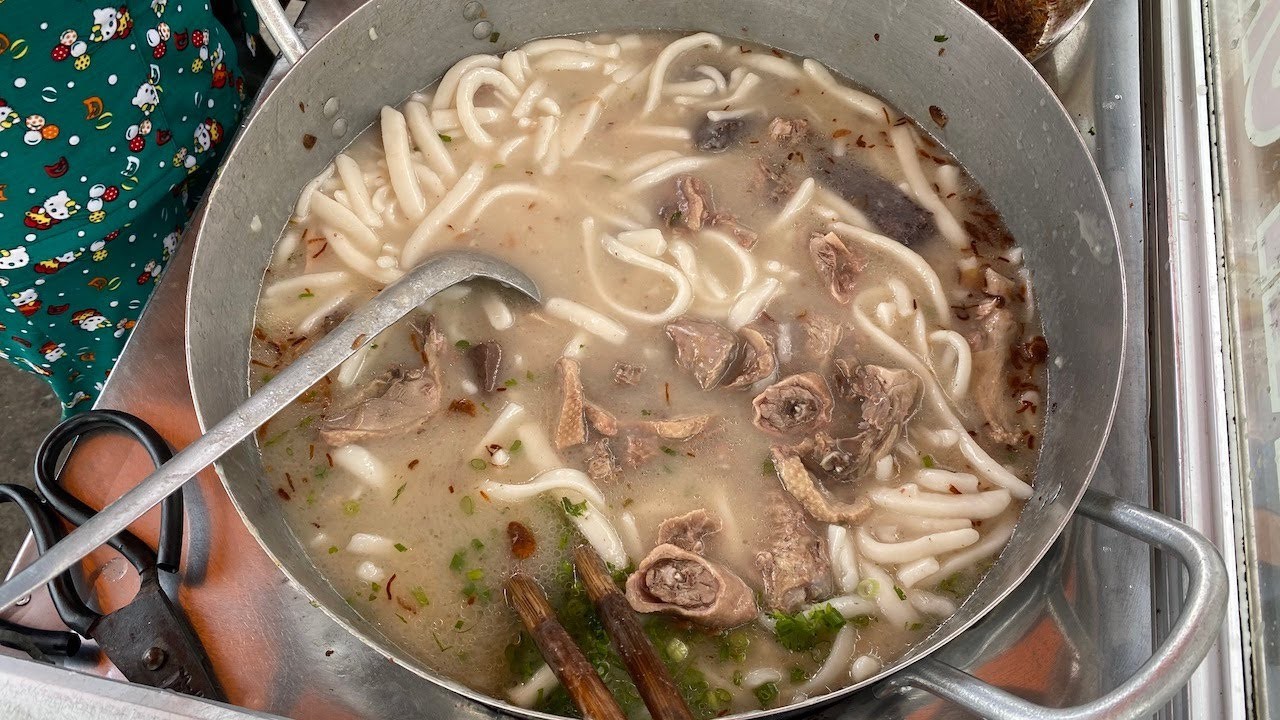 Photo: Street Food Thao Vy
Unlike other types of flour soup cakes in Central Vietnam, knife-cut rice flour soup cake (Banh Canh Bot Xat) is made from duck meat, and eaten with ginger fish sauce, which is quite simple but has an attractive and unforgettable taste.
To make a delicious bowl of banh canh, local people must choose quality rice and undergo meticulous manual processing so that the cake is soft, sweet, and fragrant. The broth has a cloudy color from the rice flour when cooking, combined with the seasoning to create a unique taste that can not be found anywhere else.
The duck meat can be either cooked with the flour soup cakes or fried separately before being put into the soup. The cooked soup cakes will be scooped out into a bowl and sprinkled with some cilantro and pepper to make it taste delicious and fatty.
Banh Chuoi Nuong Ben Tre (Ben Tre flattened grilled banana)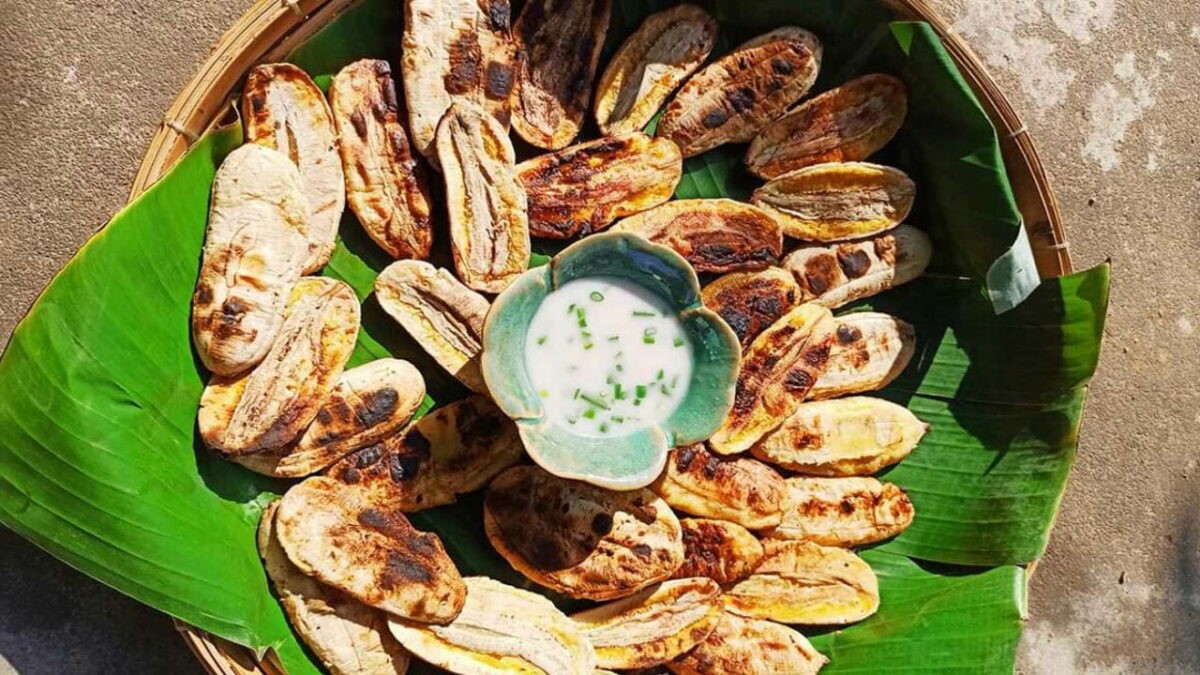 Photo: Mekongsmiletour
This is one of the typical and famous dishes in the land of coconut. The main ingredients to make this dish are ripe bananas. Bananas will be peeled and put on a charcoal grill on all sides. After baking for about 5 minutes, each piece of banana will be placed in a plastic bag and pounded with a pestle. This dish will be served with coconut milk. When enjoying this dish, you will feel the delicious taste of banana mixed with the fatty taste of coconut milk. It will create an unforgettable taste.
Grilled snakehead fish (Ca Loc Nuong Trui)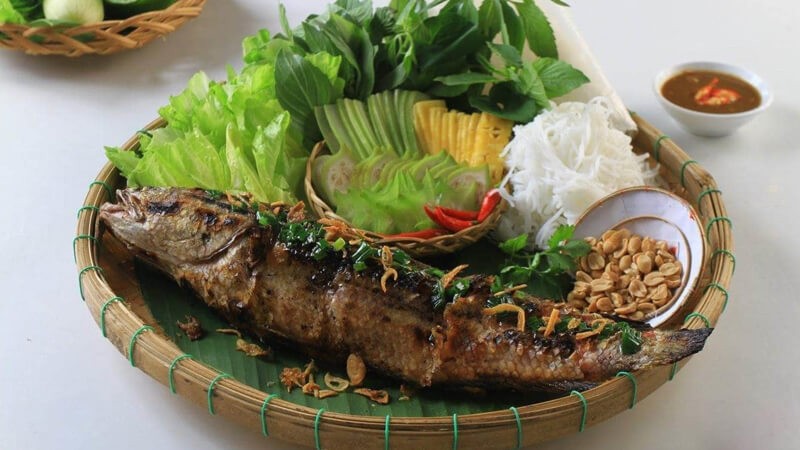 Photo: Bach hoa XANH
If you have a chance to visit Ben Tre, do not forget to try a dish of delicious grilled snakehead fish that is carefully cooked, showing the ingenuity and talent of the local people.
This dish uses snakehead fish that is caught alive and cleaned, then left whole and skewered through the fish and then grilled using fire from burning straw.
The fish meat still tastes rich and sweet without much seasoning. Hot grilled fish, served with some raw vegetables, vermicelli, and spicy chili garlic fish sauce is enough to satisfy any picky customers.
Banh Dua Giong Luong (Giong Luong coconut cake)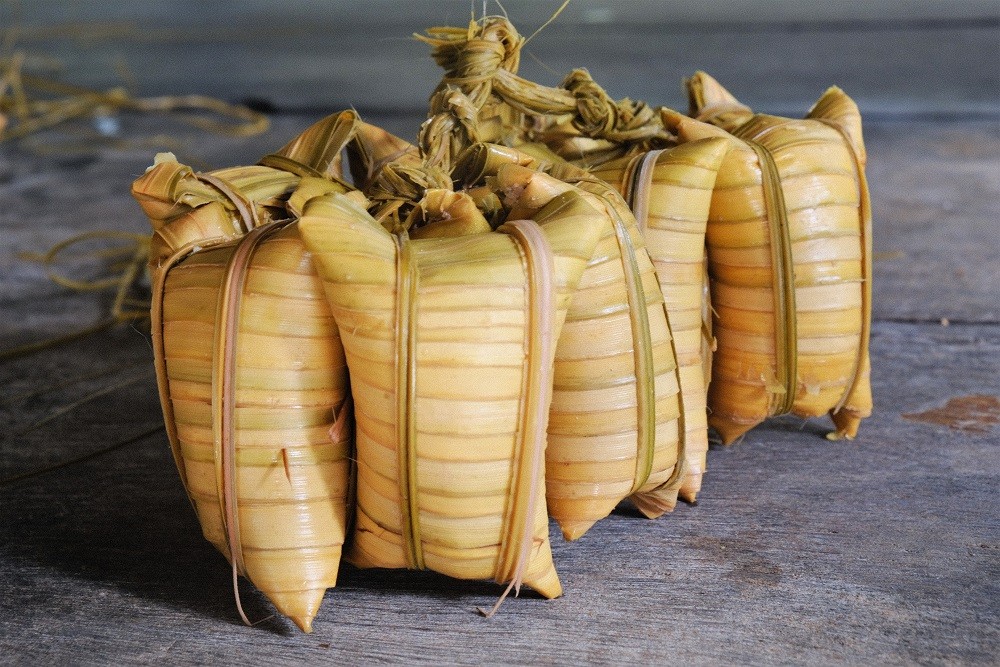 Photo: Bao Thanh Nien
In Ben Tre, especially in the Giong Luong area, coconut cake is a traditional dish and has been familiar to generations of people living here. The cake has small in size and has a tube shape quite similar to Banh Tet (Tet cake).
To make a delicious coconut cake, one has to be meticulous from choosing ingredients to processing. The dough must be made from waxy glutinous rice, which brings a special fragrant flavor.
Coconut milk is squeezed out, mixed into glutinous rice, add a little salt and sugar and mix well by hand. When the cake is cooked, diners enjoy feeling the salty taste of salt, and the fatty and fragrant aroma of coconut mixed in the soft, sticky part of the rice.