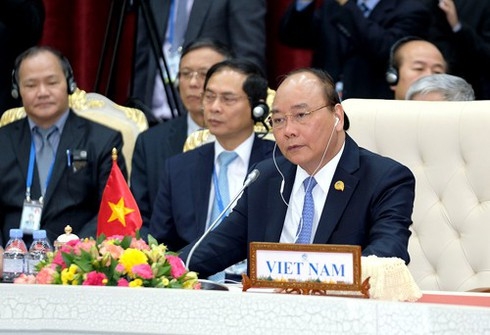 Prime Minister Nguyen Xuan Phuc speaks at the 2nd Mekong-Lancang Cooperation Summit in Phnom Penh. Photo: VGP
Phuc will deliver a speech at the event which is held biennially with the participation of high-level leaders from Cambodia, Laos, Myanmar, Thailand, Vietnam and China.
This year, the event will be held on an online platform due to COVID-19.
Under the co-chair of Laos and China with the theme "Strengthening partnerships for common prosperity", the meeting will focus on assessing the cooperation situation since the second Mekong-Lancang Cooperation Summit and discuss a range of activities to be launched in the time ahead.
Major issues for discussion will be community-based health cooperation, epidemic prevention capacity, cooperation in economic recovery after the COVID-19 epidemic, sustainable management and use of water resources in the Mekong River.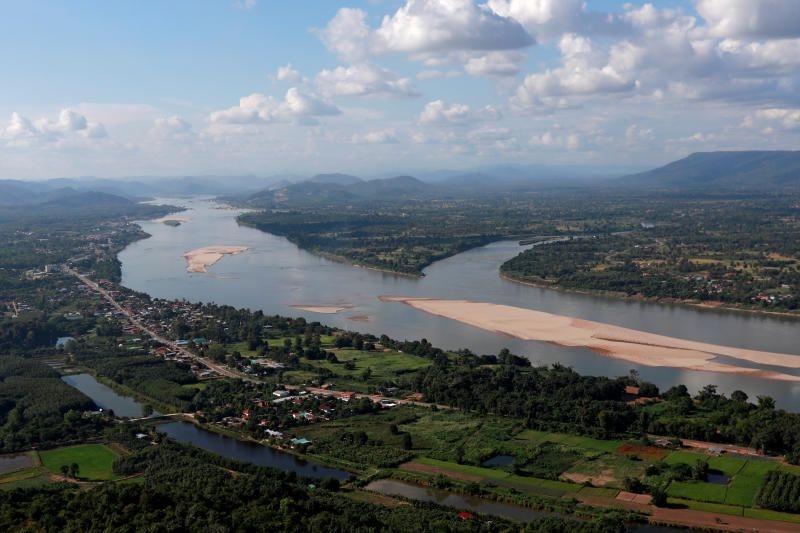 Lancang is the Chinese name for the upper reaches of the Mekong River, and the trunk stream stretches over 4,000 km through the six countries. Source: The Star
The Mekong river, known as Lancang in China, is the 12th longest river in the world and the trunk stream stretches over 4,000 km through the six countries. The basin is home to around 1,700 fish species, making it the most diverse basin after the Amazon and Congo.
Over 60 million people depend on the river and its tributaries for food, water, and other aspects of their daily lives.
Proposed by Chinese Premier Li Keqiang in 2014 at the 17th China-ASEAN Summit, the LMC framework aims to bolster social and economic exchanges among the sub-regional countries - Cambodia, China, Laos, Myanmar, Thailand and Vietnam - supporting economic development and strengthening security cooperation.
The project-oriented framework aims to serve as an example of innovative regional cooperation seeking a win-win across several areas including cross-border economies, water resources, agriculture and poverty reduction.
It was officially declared in November 2015 by six countries along the Mekong River, and the first LMC Leaders' Meeting was held in south China's Hainan province in March 2016.
Since then various exchange activities among political parties, officials, youth and religious groups have been organised./.
Hannah Nguyen