Vietnam works towards solutions to revive Mekong River Delta tourism
Vietnam has successfully controlled the COVID-19 pandemic and turned domestic tourism to the normalcy with series of localities nationwide reopened to welcome tourists including the Mekong River Delta.  
Accordingly, in order to attract more visitors, especially to domestic ones, tourism enterprises in Can Tho City have opened river cruises tour for Can Tho - Chau Doc route (Victoria cruise), Can Tho - Con Dao ((Mai Linh Group) along with farming experience at Bao Gia Farm (Cai Rang). During the halting period of tourism activities inflicted by COVID-19, tourism infrastructures have been renovated and upgraded, which creates more favorable tourism products, informed the Communist Party of Vietnam online newspaper.
"We have focused on improving the quality of services, preparing new products made from vegetables and fruits at the farm, particularly from cantaloupe, grapes, and fresh vegetables. Moreover, a folk cake market is currently being organized at the weekend here. The number of visitors has increased every day, but mostly small groups, family and friends", said Mr. Nguyen Van Phong, the owner of Can Tho Farm.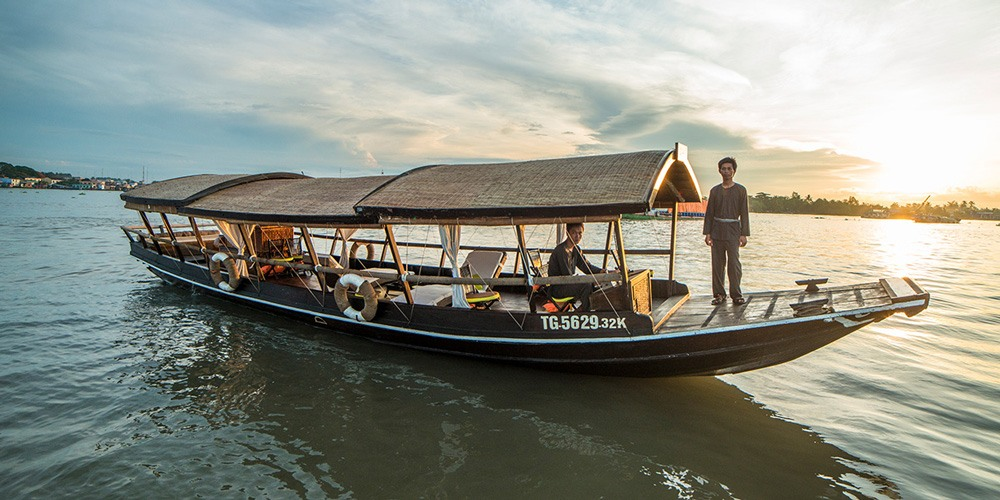 River cruise in on Mekong River- a unique feature in Mekong River Delta (Photo: Tapchidulich)
Can Tho has outlined a wide range of plans and programs to stimulate tourism with the goal to improve the quality of products and services, carried out preventative measures against COVID-19, maintained prices but offer more promotion. According to Mr. Dang Minh Viet, the Representative of Vietnam Airlines in Can Tho, Vietnam Airlines has resumed to operate domestic flights and launched new routes from Can Tho to Hai Phong, Thanh Hoa, Vinh City, Buon Me Thuot. Furthermore, Can Tho has organized numerous events in June such as Tourism Festival, Farm Trip, Tourism Cooperation and Development Conference between Ho Chi Minh and 13 provinces in Mekong River Delta, etc.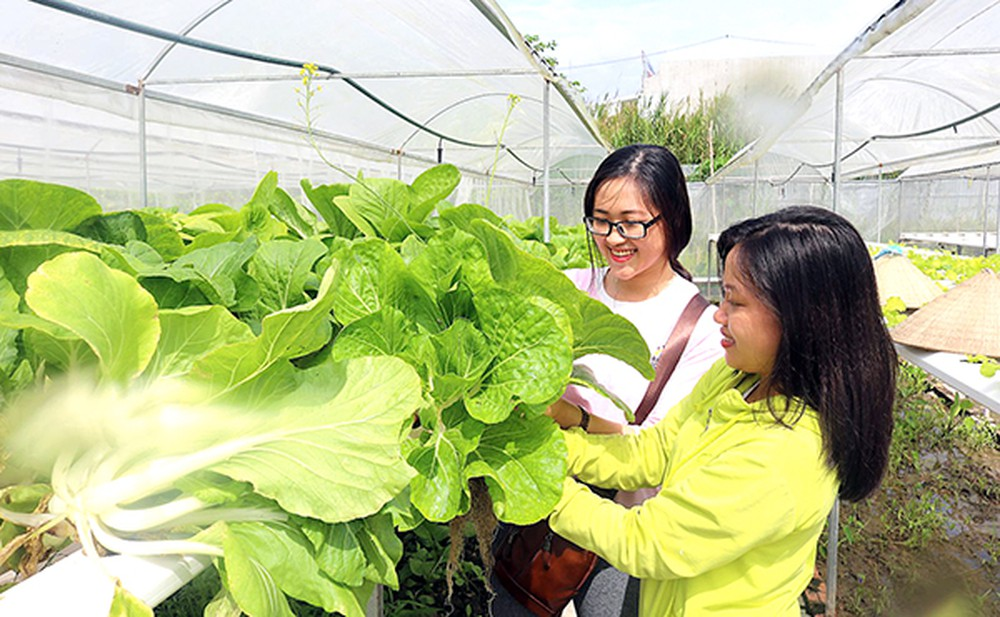 Real-life experience to become a farmer at Bao Gia Farm (Photo: Can Tho newspaper)
Meanwhile, Kien Giang province has constructed infrastructures in the complex of Mo So monuments and landscapes as well as Hoa Mai Lake in the U Minh Thuong district. Besides, the province concentrates on building and expanding roads leading to other tourist attractions, reported the Communist Party of Vietnam online newspaper.
As revealed by Mr. Le Thanh Phong, Permanent Vice Chairman of the Mekong Delta Tourism Association, provinces in Mekong River Delta have been identified as safe areas post-COVID-19 and can satisfy strict criteria of both domestic and foreign tourists.
"Safe tourism" is the top priority of the Mekong River Delta in the context of the COVID-19 epidemic has remained a big concern of many countries and regions in the world. This could enable to enhance the competitiveness of tourism products and lure more tourists. The Mekong Delta Tourism Association has mobilized nearly 100 tourism enterprises to reduce the average price from 10% to 50%, even to 100% in some places. The discount programs can last until the end of 2020.