Health Minister warns of 4th COVID-19 wave in Vietnam
Vietnam is running the risk of the 4th wave of infection, Health Minister said at the training conference on COVID-19 vaccination Friday morning.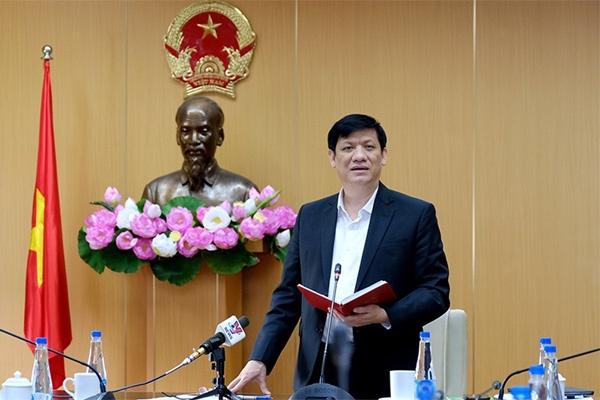 Health Minister Nguyen Thanh Long (Photo: Vietnamnet)
"We are highly concerned that Vietnam is expecting the 4th wave of infection, which is high-risk and could break out anytime as the pandemic is still complicated in certain localities", Health Minister Nguyen Thanh Long stated at the conference that connects all medical facilities and vaccination sites in over 700 localities across the country.
According to Long, Vietnam has successfully contained 3 waves. The latest one in Hai Duong province with high initial infection rate, however, still has new cases scattered here in there due to relaxed quarantine and contact tracing measures in certain places.
Vietnam has so far set up 1,600 checkpoints, dispatching 10,000 border guards to coordinate with local authorities to manage immigration. However, its long and wide borderline has made it more difficult to put trespass under control.
Vietnam on March 26 morning recorded two Vietnamese illegal entrants who are diagnosed with COVID-19. Both of them, 25, got back to Vietnam from Cambodia on a fishing vessel that arrived in Phu Quoc Island on Monday.
The Health Ministry has listed them as community cases and issued urgent announcement looking for people having visited places those women have come to as well as passengers on the flight they had onboard.
Following the illegal entrances that break the streak of 42 clean days for Ho Chi Minh city and 34 clean days for Hai Phong City, the Health Ministry calls for localities to implement drastic epidemic prevention measures.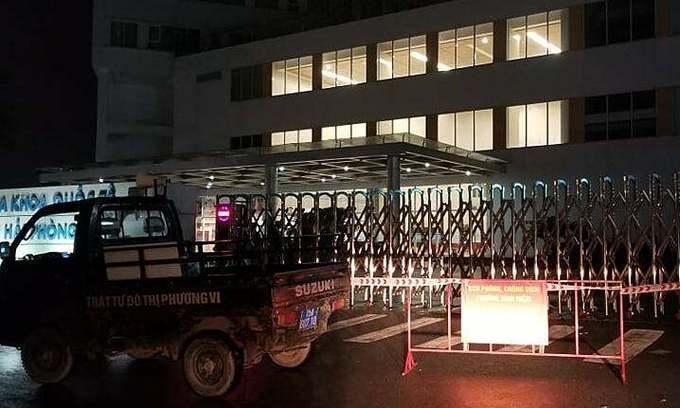 Vinmec Hai Phong International Hospital in northern Hai Phong City is isolated late March 25, 2021 after a woman visiting the hospital was diagnosed with Covid-19. (Photo: VNE)
"We must respond as quickly as possible to lessen the impact of the pandemic on the community. Thorough preparation makes us more confident in the fight against COVID-19", Long was quoted by VNE.
At the conference, the Minister once again spoke highly of the entire healthcare system, "the white-blouse soldiers who risk their lives in the COVID-19 battle". Vietnam's success in COVID-19 containment has the medical personnel's great contribution to thank for.
By far, Vietnam has recorded 2,581 Covid-19 cases and 1,603 of them are community transmissions. Meanwhile, 2,265 patients have given the all-clear, and the death toll remains at 35. Among patients still under treatment, 54 have tested negative for SARS-CoV-2 once, 21 twice and 45 thrice.
A total of 36,480 people are being quarantined nationwide, with 485 at hospitals, 18,343 at concentrated facilities, and 17,652 at their accommodations.
The Military Medical University under the Ministry of National Defence on March 25 began giving the second shots of the Nano Covax COVID-19 vaccine in the second trial phase to 26 volunteers who receive the first jabs between February 26 and March 10. Nano Covax developed by the Nanogen Pharmaceutical Biotechnology Company is Vietnam's first candidate vaccine to reach the human trial stage.
The second trial is being organized simultaneously at the Military Medical University and the Pasteur Institute in Ho Chi Minh City, with volunteers including those with mild background ailments such as hypertension, diabetes, and cardiovascular issues. As planned, the Military Medical University will submit the preliminary test results to the Ministry of Health and the National Council for Ethics in Biomedical Research in May for review and evaluation, before conducting the third phase of trials.
Make in Vietnam
Vietnam introduced potential for trade and investment to Algeria's localities