Heartwarming Photos of Vietnam's Disabled Community
Through his meaningful photos of people with disabilities, Tran Van Tra highlights the strength, beauty, and tenacity of differently-abled lives.
At 22 years old, Tran Van Tra is currently a student at National University of Civil Engineering, studying architecture. However, when not in the books, Tra is behind his camera. He finds his joy and happiness in capturing beautiful moments, his families and friends, daily life through his camera lenses. He gained a lot of fame on social media, as many were impressed by the series of photos he took of disabled people.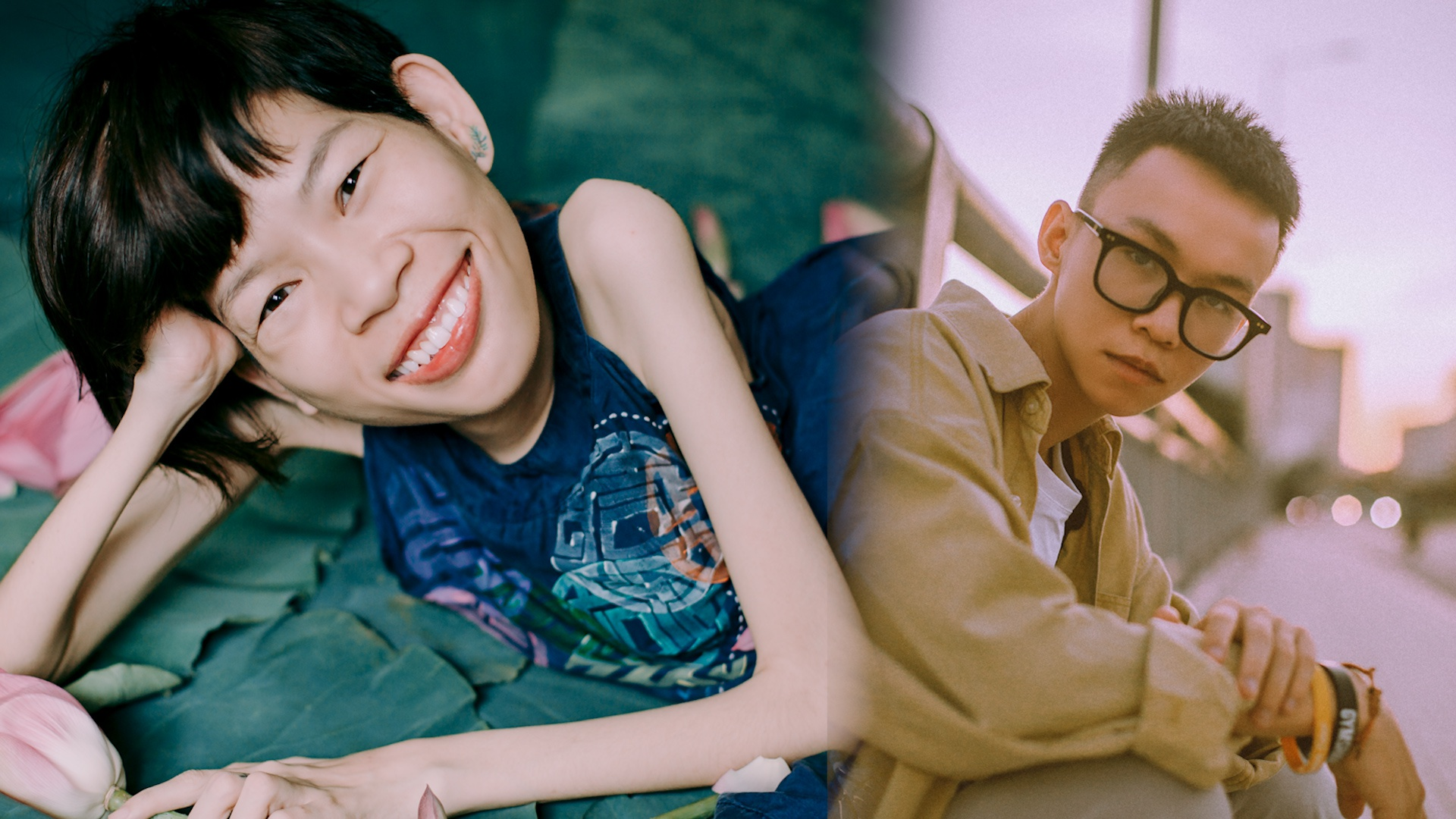 Tra took picture of Nguyen Thi Van, one of 100 most inspiring women by BBC in 2019. Photo: NVCC
It all began when Tra met the lovely couple, Hung and My, and had a chance to take pictures of them. Both work as teachers and produce a Youtube channel with 519,000 follows. The young man was asked to be their photographer for their one-year anniversary. From that day, Tra decided to become a volunteer at a vocational training centre for disabled people. "They were all very lovely and nice to me, and we became close friends," he said.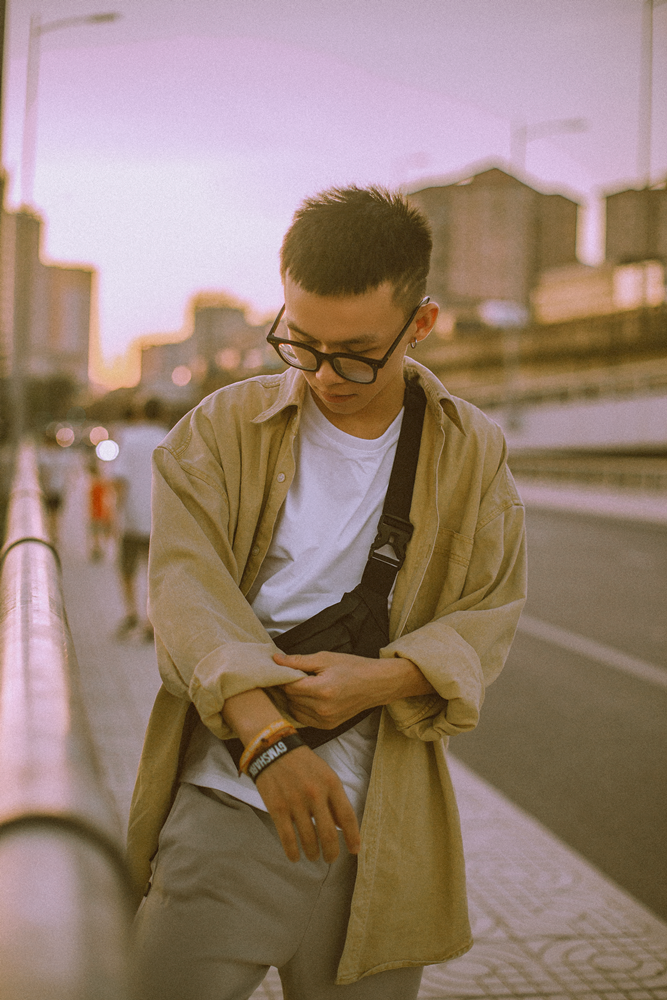 Tran Van Tra, 22 years old. Photo: NVCC
Tra began taking pictures of disabled people since last November. During that time, he has created a total of 10 albums.
Tra said he also countered some difficulties in his job, since he had to be more careful with the disabled and chose a suitable location for safety and convenience. The obstacles don't seem to bother Tra. "There are different kind of disabilities, such as the album that I took of a young girl sitting on a wheelchair. I had to carry her from one spot to the other, and chose the places that were most comfortable and easy to access," he said.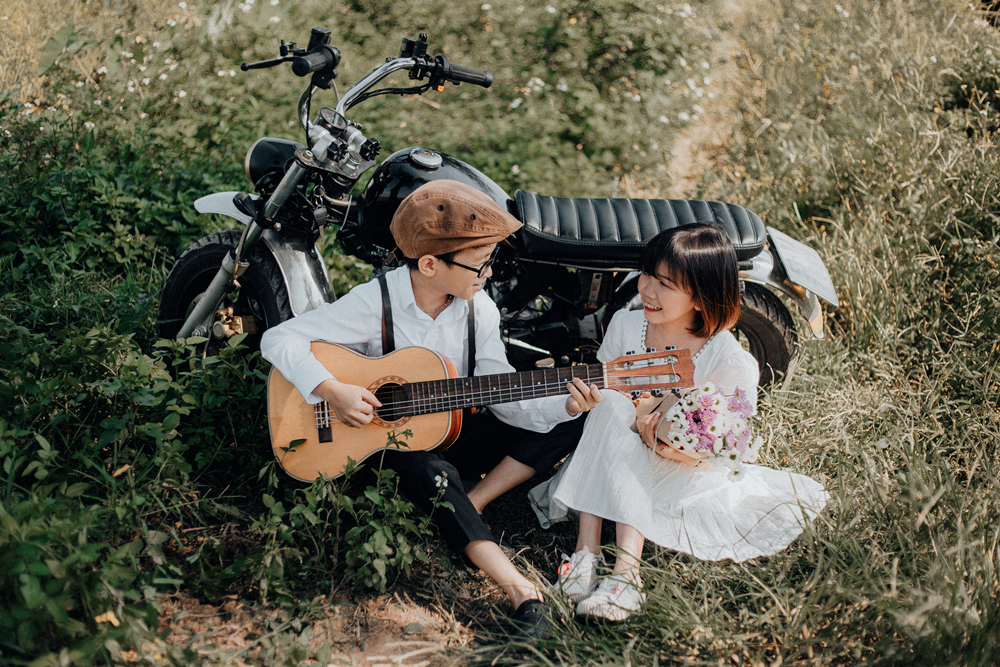 Photo taken of the lovely couple, who have a Youtube channel with thousands of followers. Photo: NVCC
Each picture told a different story, and Tra conveyed it through his skills and creativity. He did it all for free, prefering to gain experience than wealth. In an interview with Thanh Nien, the young photographer said what matters to him most is their happiness. "Their smiles are inspiring and uplifting, and they made me feel better."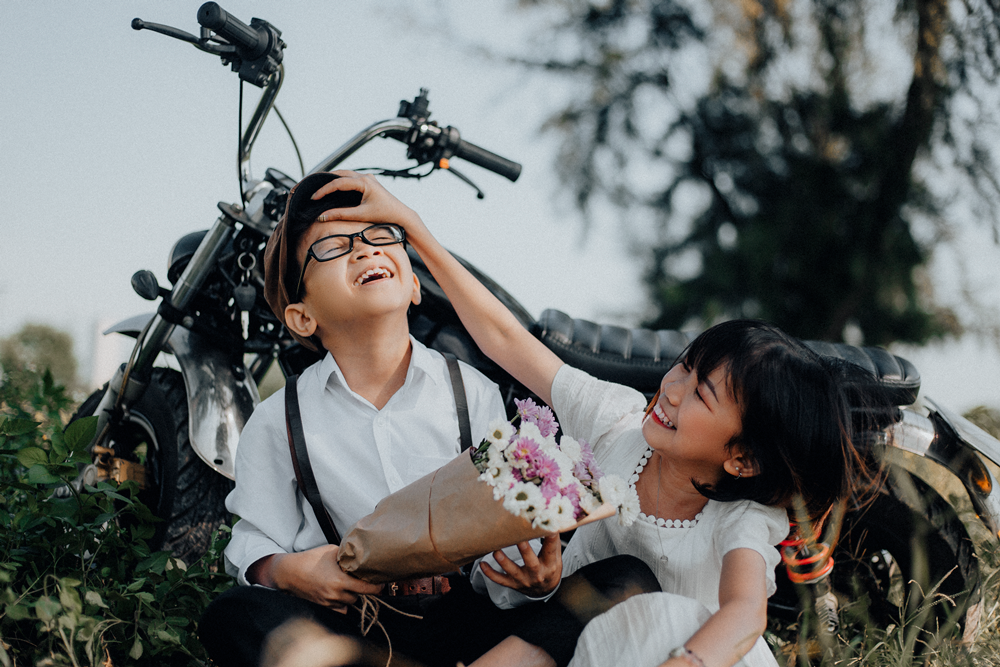 The young man were asked to be their photographer in the couple's one-year anniversary. Photo: NVCC
In all the shots that Tra has taken, the ones impressed him most was the inspiring woman, Nguyen Thi Van beside lotus flower. She is the manager of the Will to Live Center and the founder of Imagtor Company, and was voted as 1 of 100 most inspiring women in the world by BBC in 2019.
"She got spinal muscular atrophy" disease, which makes the muscles weaker and causes problems with movement. I had to help her with the most beautiful poses for the shots. She is also the one who gave me inspiration in life."
Most of the albums were shared on his private account with the permission of his models. Not only does he want to spread the positive energy to everyone, but also show them the unique beauty of people with disabilities.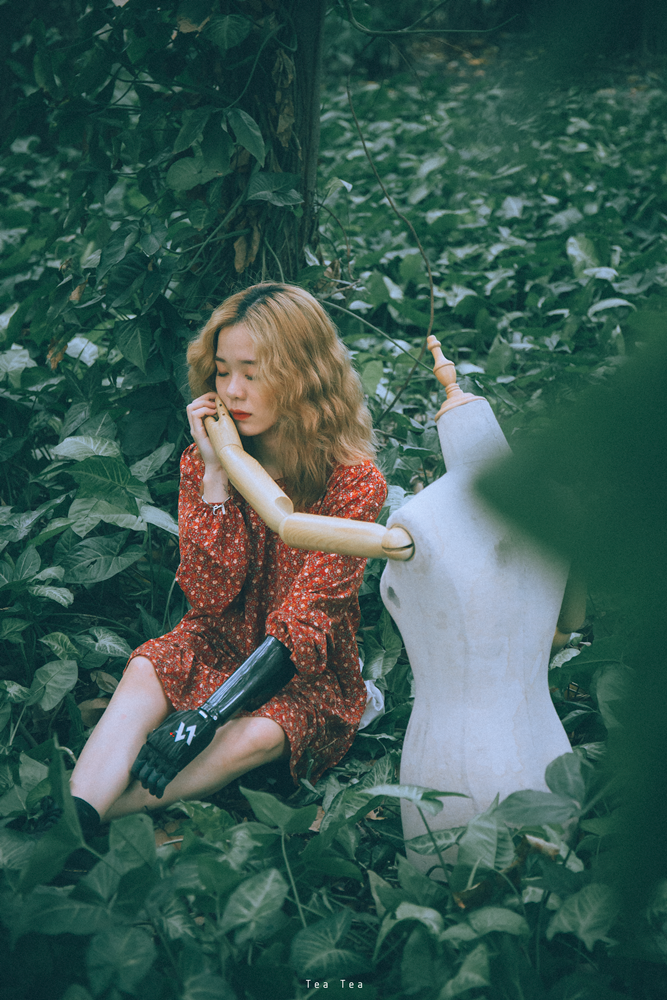 A hauntingly beautiful photo of a woman with an artifical arm. Photo: NVCC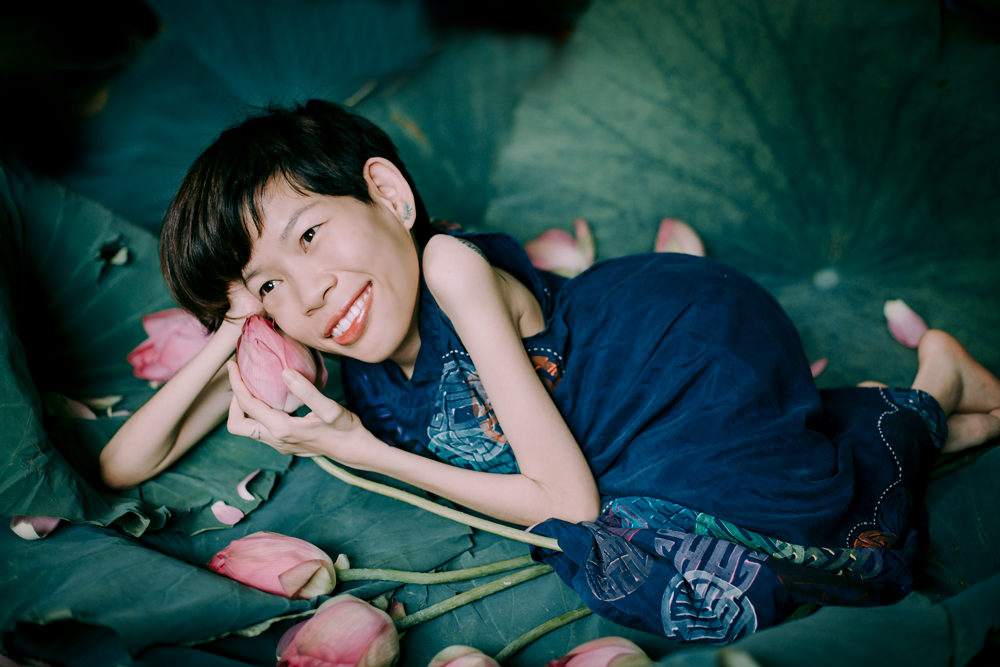 In all the shots that Tra has taken, the ones impressed him most was the inspiring woman, Nguyen Thi Van beside lotus flower. Photo: NVCC
Behind the scene of the shots. Photo: NVCC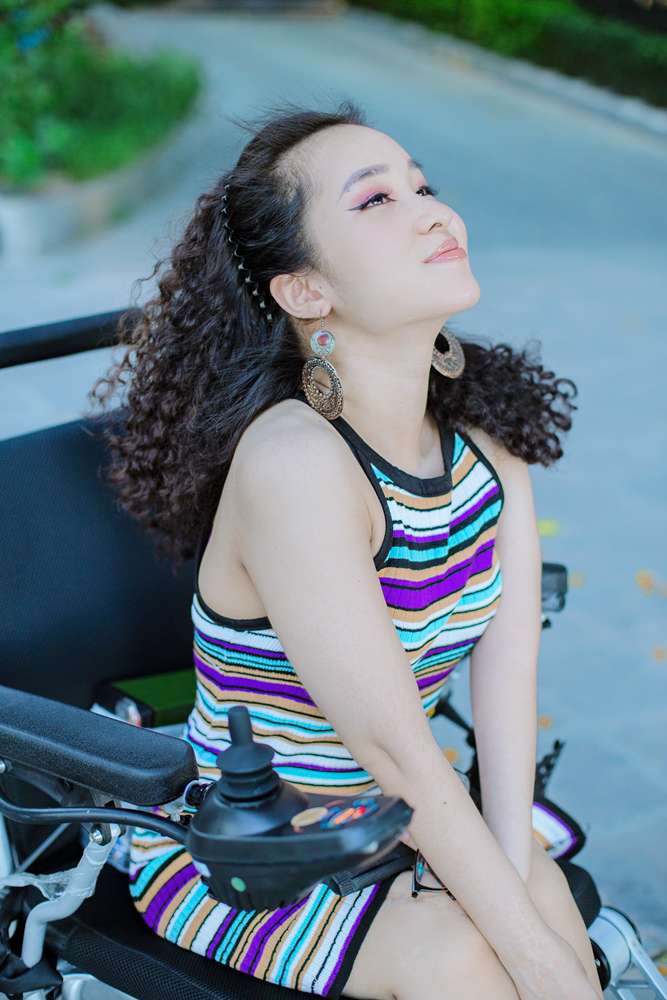 Despite the obstacles of the differently-abled, Tra is still able to capture their happiness. Photo: NVCC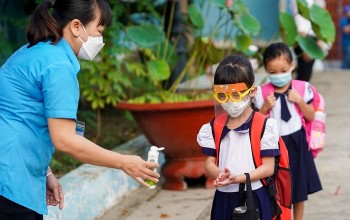 National
As of October 11, the country had inoculated over 64.9 million doses of Covid-19 vaccines, with more than 18.4 million people now being fully vaccinated.
National
The 15th National Assembly convened its second session in Hanoi on October 20 to discuss a number of national important development issues, including setting major targets for Vietnam in 2022.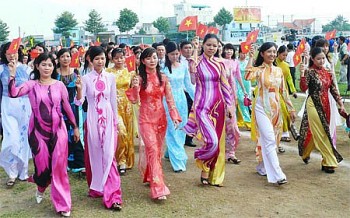 Viet's Home
Vietnamese women have always been paramount in shaping culture and protecting the homeland. To honour their sacrifices and celebrate Vietnam's Women's Day, Vietnam Times has complied a brief list of several amazing Vietnamese throughout the country's lengthy history in an American journalist's eyes.