Inspirational drawings of Covid-19 front-liners
The paintings bring a sense of positiveness and encouragement to everyone in the age of Covid.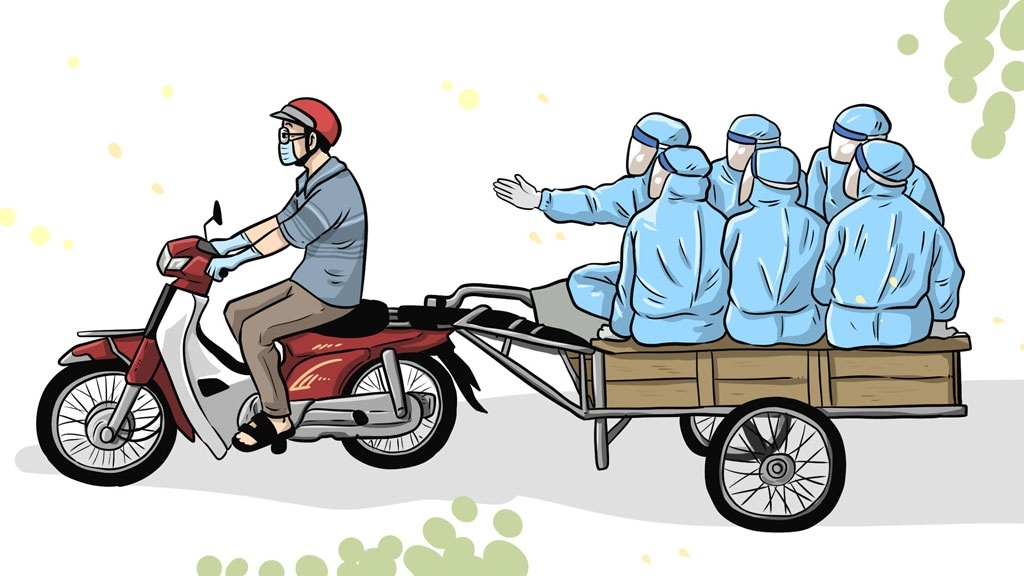 Vietnamese medical personnel willing to head to Covid-19 hotspot on any vehicle available (Photo courtesy of Bui Dinh Thang)
A sketch collection depicting real stories of the Vietnamese frontline personnel in coronavirus battle has been gaining widespread attention. The drawings are hailed as great encouragement for the courageous first responders.
"The Covid-19 has been complicated in Vietnam, turning people's lives upside down. I want to cheer the frontline workers up through my paintings. They are putting others' lives before their own. Their sacrifice is worth-honoring," Bui Dinh Thang, 37, author of the drawings told Thanh Nien. "I hope my arts would bring something positive and peaceful in this pandemic season."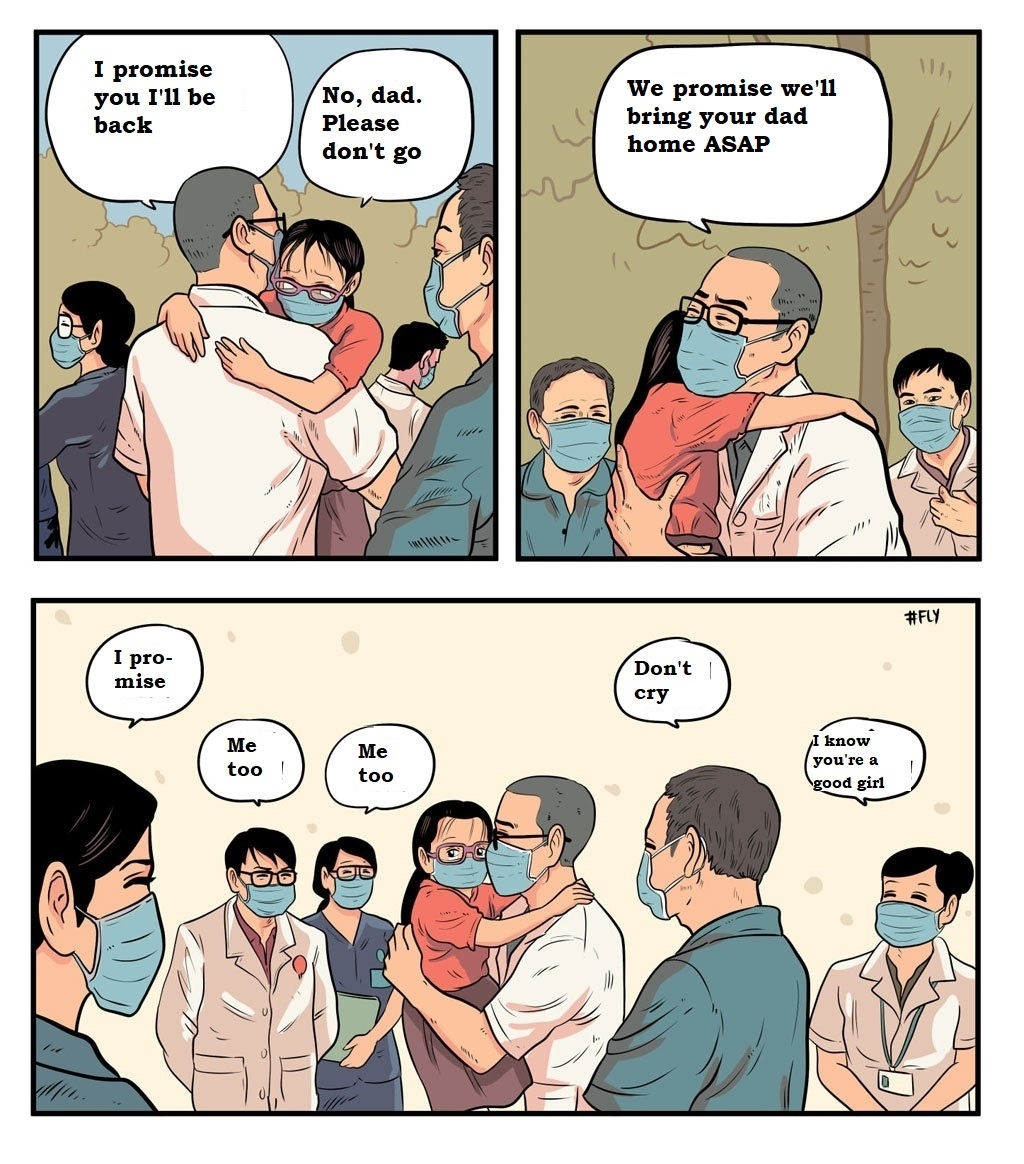 A girl hugs her father goodbye as the doctor prepares to head to Covid-19 hotspots (Photo courtesy of Bui Dinh Thang)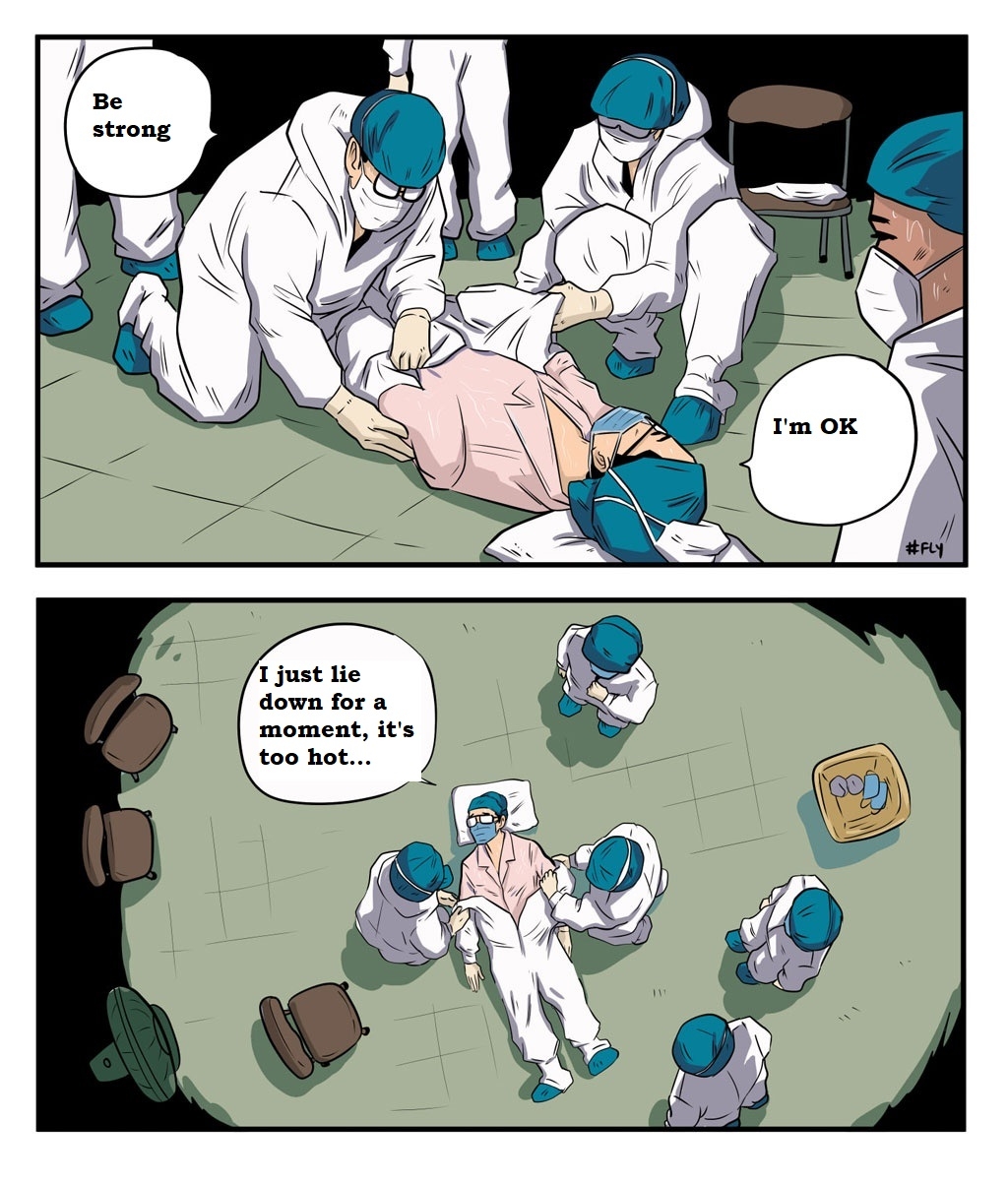 The picture captures a real-life situation of a medical staff in Bac Giang province. She passed out after hours of taking samples for suspected Covid patient (Photo courtesy of Bui Dinh Thang)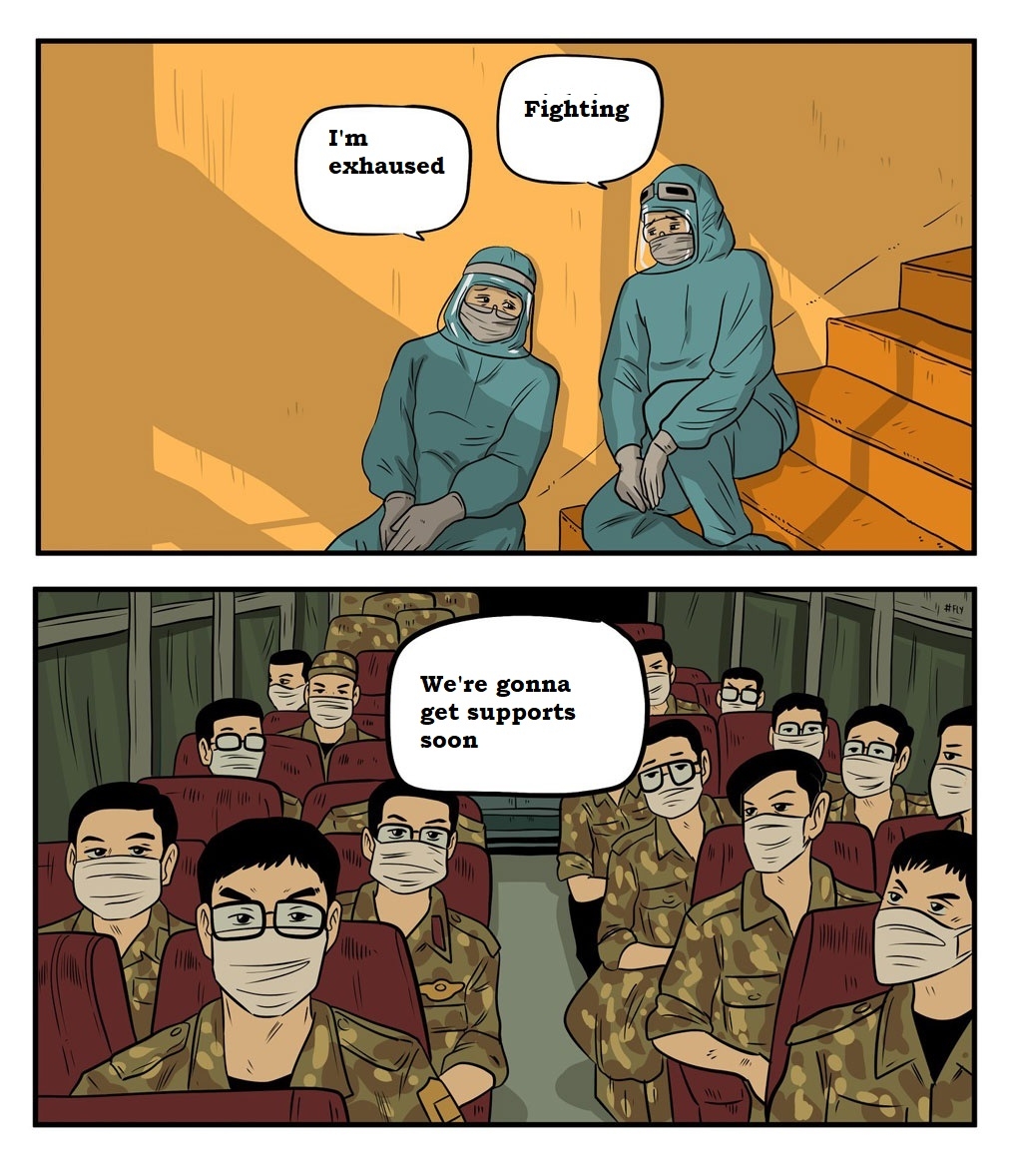 (Photo courtesy of Bui Dinh Thang)
Thang came up with the idea after reading touching stories of the medical, police personnel, and coronavirus patients on the Internet. The talented painter had asked for permission from all people in the stories before he starting to draw.
"Most of them showed excitement when I initiated the idea, they were comfortable to let me turn their photos into drawings," Thang added.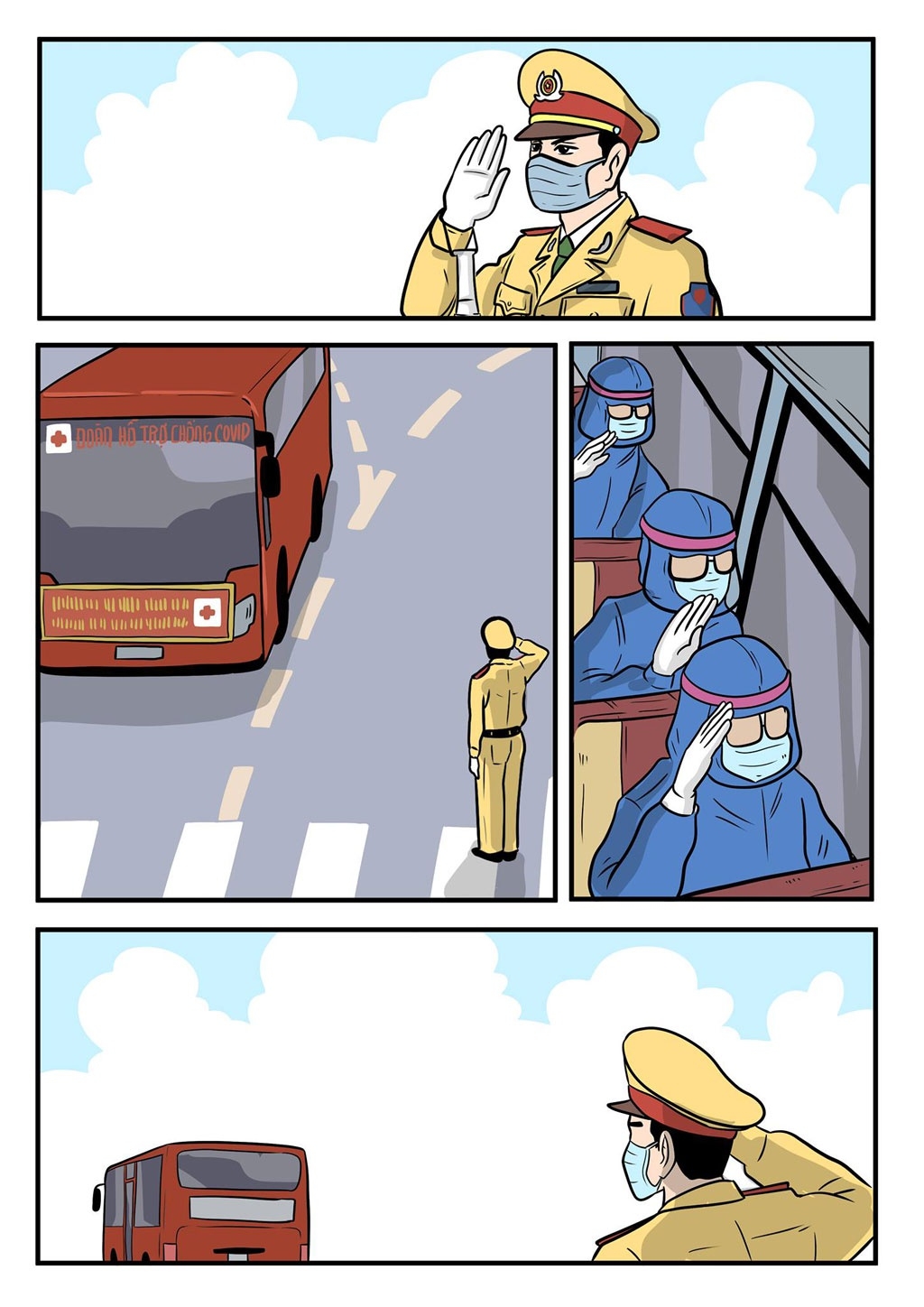 (Photo courtesy of Bui Dinh Thang)
Thang's pictures depicting the hard work, sacrifices, and meaningful stories of Covid-19 responders. They have garnered tons of comments, likes, and shares as they surfaced on the Internet. Many Vietnamese netizens send their gratitude to Thang for his meaningful work of art, saying they spread a positive message amid stressful pandemic times.
"My last drawings of people's life in flood season also attracted huge attention. This shows how compassionate and unite Vietnamese people are, especially during difficult times," Thang was quoted.
The young artist said he wanted to deliver his thank and encouragement to the workers at the Covid-19 front battle.
"I wish all doctors, medical staff, and other frontline workers good health and safety. Hopefully, the pandemic would be contained soon, people could return to their normal lives," he shared.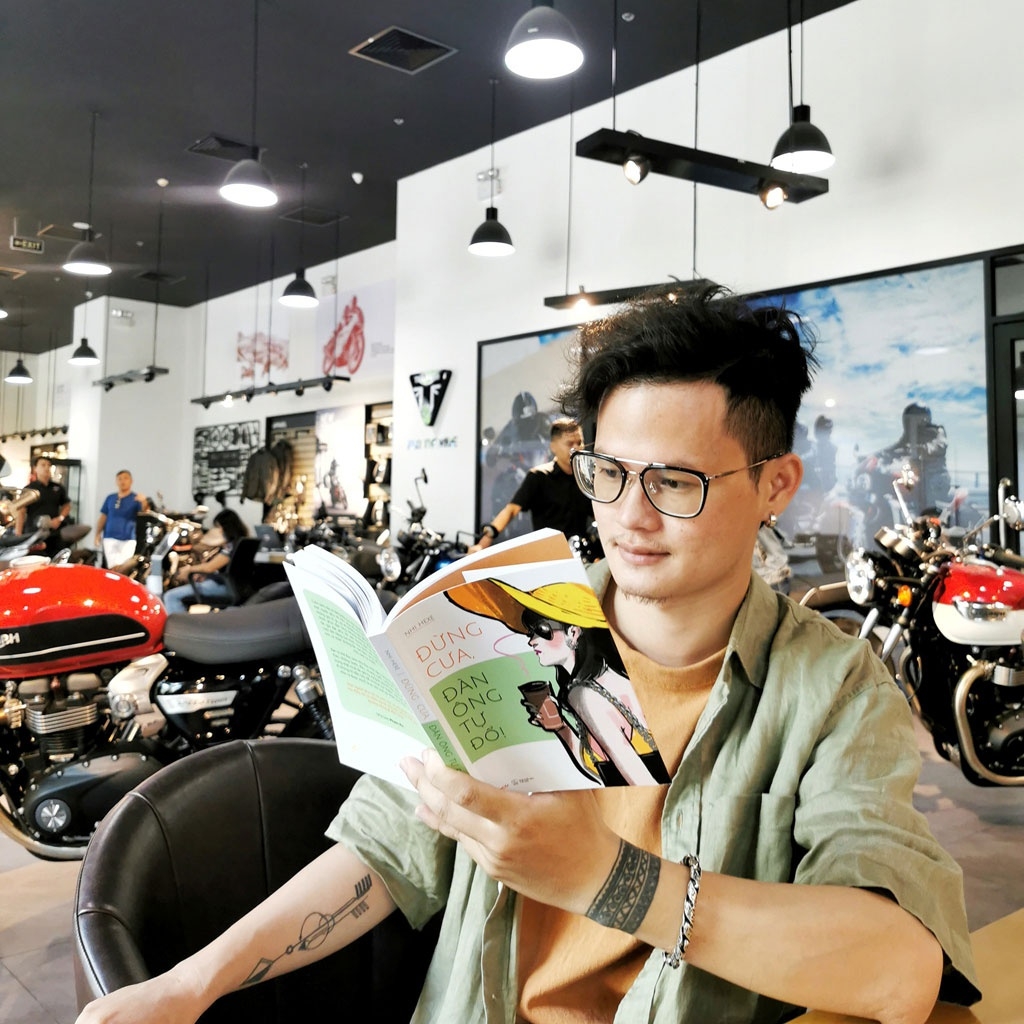 Bui Dinh Thang (Photo: Thanh Nien)
Earlier last May, Nguyen Dang Quang, a repatriate returnee spent his free time in an HCMC-based quarantine center to sketch out his centralized isolation life. His paintings highlight the kindness of other inmates and the military personnel who sent daily essentials, gifts and offered health checks and care.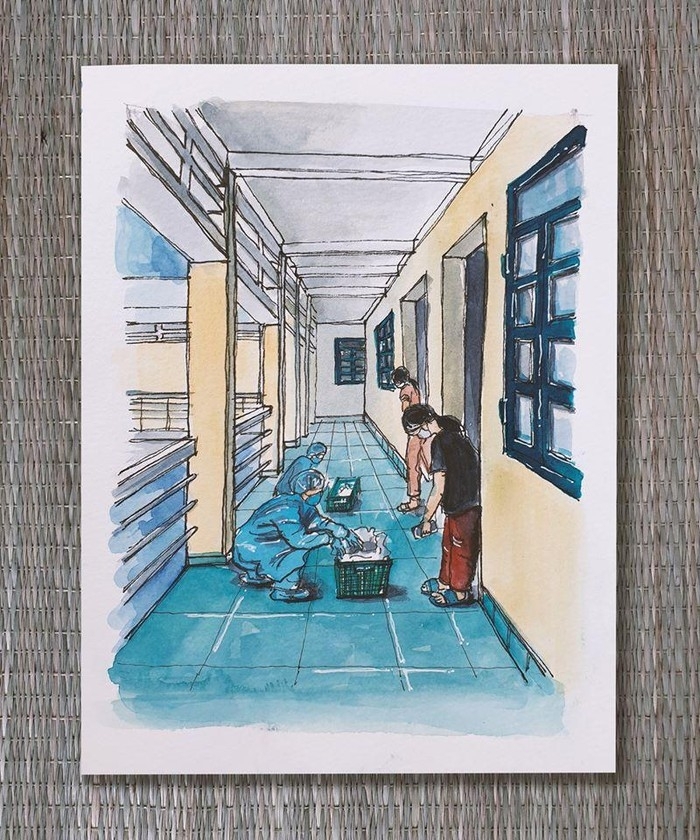 Life in quarantine zone is depicted under the pen of Nguyen Dang Quang (Photo courtesy of Nguyen Dang Quang)
(Photo courtesy of Nguyen Dang Quang)
In April last year, artists of Urban Sketchers Hanoi depicted 400 sketches showing the active life of Hanoians when the whole community entered the first two-week social distancing period.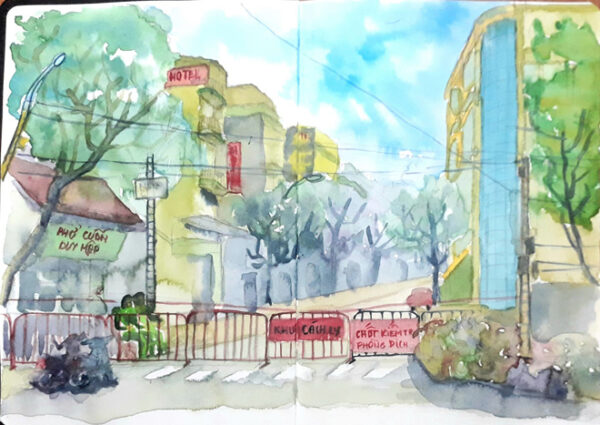 A drawing of Truc Bach street during its 14-day isolation period. (Photo courtesy of Urban Sketchers Hanoi)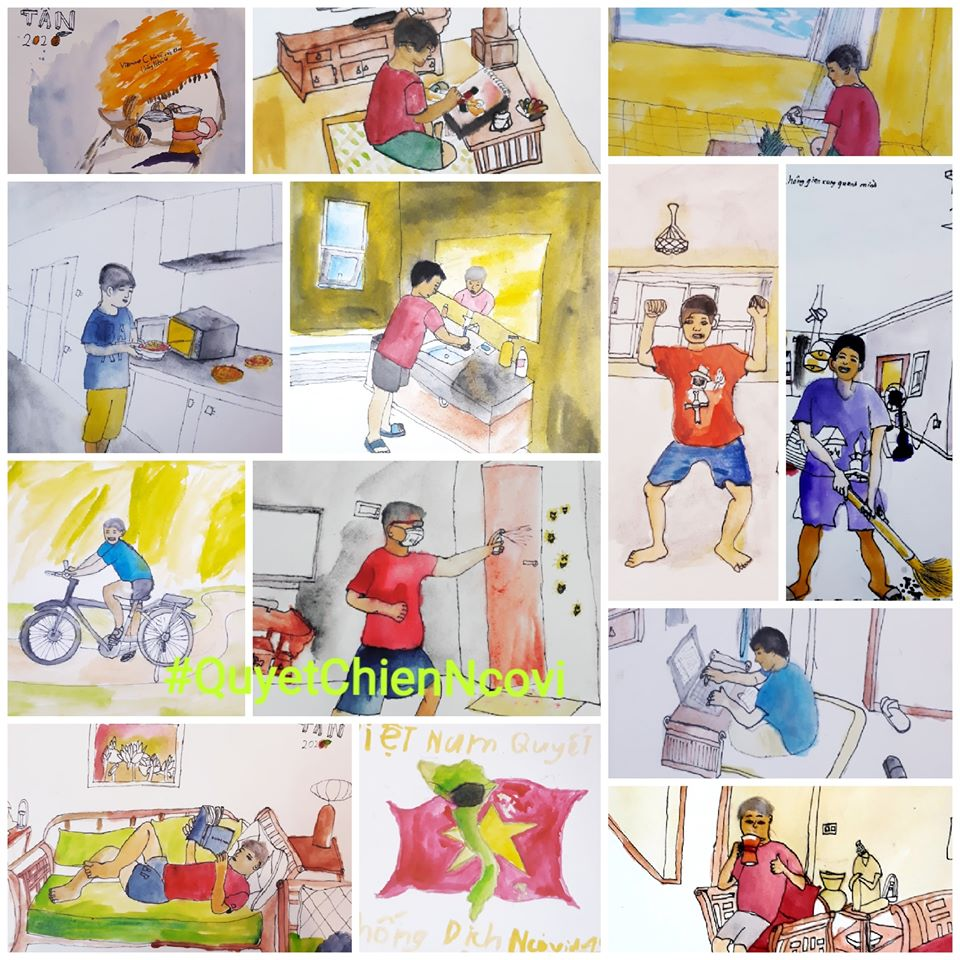 Stay-at-home activities. (Photo courtesy of Urban Sketchers Hanoi)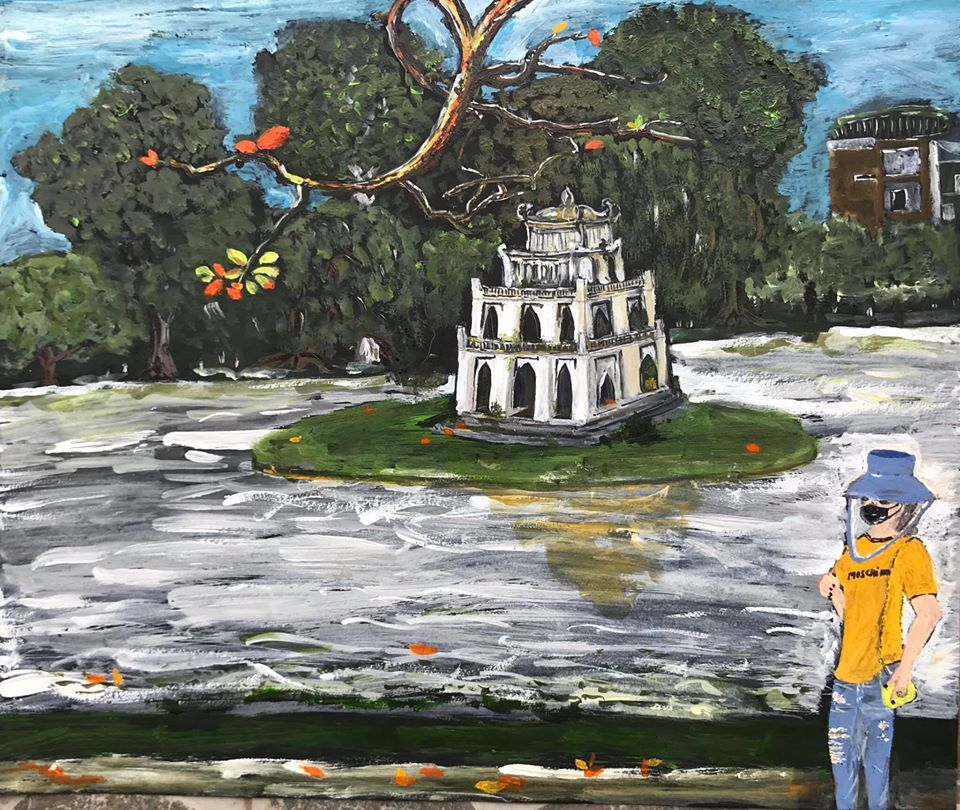 A depiction of Hoan Kiem lake, one of the key tourists attractions of Hanoi, during the period of self-isolation.(Photo courtesy of Urban Sketchers Hanoi)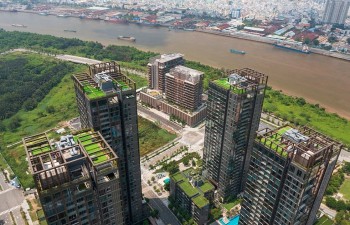 Economy
Vietnam Business & Weather Briefing (August 11): Vietnam to increase coal imports in 2025-2035 period, ten tonnes of Vietnamese longan exported to Australia.