Herbal Teas Considered Many Benefits for Health and Beauty
The benefits of herbal tea have been known through old remedies. Herbal teas have been used for centuries both as a tasty drink and as important remedies.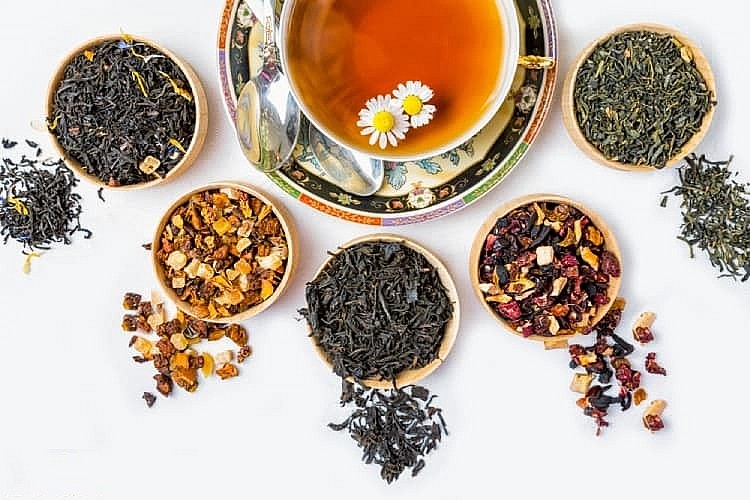 Illustrated photo.
What are the benefits of drinking herbal tea?
Herbal tea is a type of tea that is made with materials from plants and flowers available in nature such as chrysanthemum, red apples, artichoke, yellow flower, etc. On the other hand, herbal teas are made from dried fruits, flowers, spices or herbs. This means herbal teas can come in a wide range of tastes and flavors.
They often have a cool, healthy taste which is suitable for many people. Almost all herbal teas have a very delicate process with special standards to create ones that bear unforgettable taste.
Herbal teas help people improve their health by providing substances that we lack in our daily meals, helping us to improve our eating habits, as well as making our spirits more refreshing.
It can help you fall asleep
Soothing herbal tea can be a great sleep aid that helps you to wind down and get ready for bed. In addition to the medicinal benefits, herbal teas can also help you relax and prepare for sleep on a psychological level. They are able to treat insomnia, to reduce stress, and to calm nerves.
It can support liver health
There are certain herbal teas that can potentially help to clear heat, to cools the liver to make the body filter out toxinswith. The effect of herbal teas also supports the treatment of symptoms of high liver enzymes, cirrhosis, fatty liver, acute and chronic hepatitis and hepatitis B. Ginseng is a popular herbal supplement known for its powerful anti-inflammatory properties.
It will make your skin glow
Herbal teas are a wonderful addition to your daily skin care regimen. Herbal tea has the effect of improving the skin, the herbs in herbal tea help prevent as well as treat problems of the skin, hair and nails. It also helps keep your body healthy and your mind more relaxed.
It can help keep fit
Weight loss herbal tea has the effect of helping to regulate blood, reduce stress and stimulate blood circulation in the abdomen. That is the reason why this herbal tea is suitable for weight loss for obese people.
Herbal teas can enhance metabolic activity: During metabolic activity, fat will be burned like doing exercise. This process of herbal tea will help us to release some of the fat stored in the body.
Herbal teas can purify the body to reduce excess fat accumulation. They contain vitamins such as A, B1, B2, C. They effectively care for the skin and prevent excess fat from accumulating in the body.
It Can Help Prevent Chronic Diseases
Herbal teas are often high in antioxidants, which work to eliminate free radicals throughout the body and prevent oxidative stress. In Asia, herbal teas are usually used to combat or prevent chronic diseases such as high blood pressure and diabetes.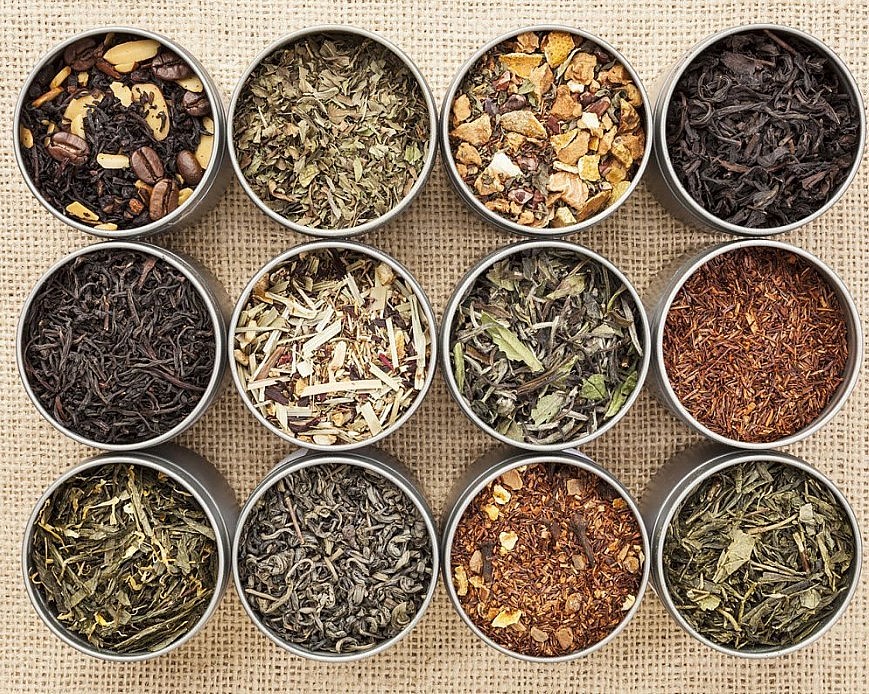 Herbal ingredients. Photo: loctancuong.com.
Vietnamese wellness brands of herbal tea
When it comes to bottle soft drinks, Vietnamese used to think of Pepsi and Coca Cola products in the past years. These days, herbal teas are among their top choices. Today, most Vietnamese people are willing to spend extra money to buy healthy products. Young people prefer drinks from natural ingredients to artificial ones.
Among Vietnamese well-known teas for health, Dr. Thanh Herbal Tea is of the most bottles ones which is extracted from 9 natural herbs, helping body to be cleared, purified and detoxified from heat inside after constantly eating fast food, hot spicy food to keep your body fresh everyday.
These are precious herbs that have the effect of cooling and purifying the body, helping to purify the body from heat-causing agents in the body, making the body healthy and balanced for comfort. Therefore, this brand can easily convince consumers.
Tan Hiep Phat, Dr. Thanh's company, was established in 1994. Undergoing ups and downs, the company has left its mark on the market. The company's products are occupying the majority of Vietnam's market. Before Dr. Thanh, Tan Hiep Phat has many other famous drinks such as Zero Degree Green Tea, Number One. It is noted that Dr. Thanh Herbal Tea was introduced after only 45 days of research and production using advanced technology.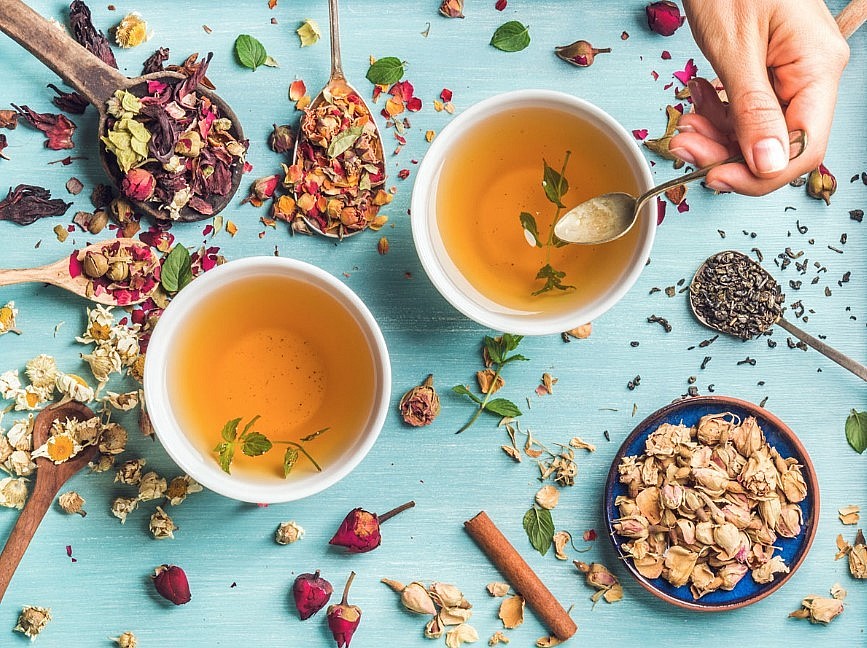 Herbal ingredients. Photo: loctancuong.com.
The research themed "Safety and some effects of Dr. Thanh herbal tea" led by Assoc. Prof. Dr. Nguyen Van Minh of the Military Medical Academy, shows that: "Dr.Thanh Herbal Tea is safe to give the highest possible dose to experimental animals in liquid form and in human volunteers as a finished product instead of a daily drink."
According to this study on the effect of improving liver function, antioxidant capacity, other effects of Dr. Thanh Herbal Tea were very positive, which show that the health of the users increased significantly.
This is the pride not only of Tan Hiep Phat but also of the whole Vietnamese beverage industry, which serves a wide range of customers of all ages in the current market.
With the support of consumers for beverage products, in a short time, Tan Hiep Phat Group has become the leading enterprise in the healthy beverage market in Vietnam in terms of market share, product diversity and innovation.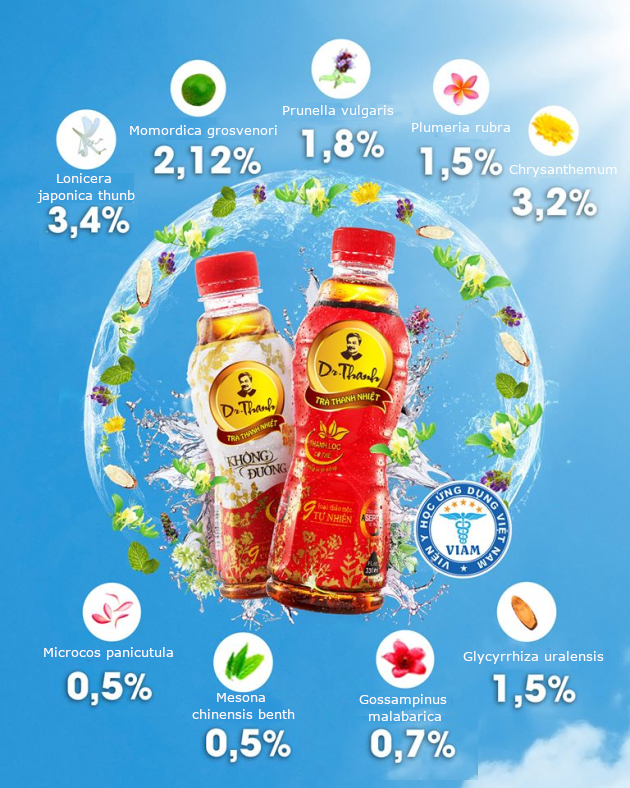 Photo: thanhtra
Tan Hiep Phat's beverage products have become a "phenomenon" in the Vietnamese beverage market right from the time of its launch and it has maintained its stability. Besides Dr.Thanh Herbal Tea, Tan Hiep Phat is also very successful with Zero Degree Green Tea, Number 1 Juicie Juice and Soy Milk Number 1 Soya.
For many years, Tan Hiep Phat has always been one of the Vietnamese enterprises that has well performed what it has committed to customers. In which, due to the characteristics of beverage products that are kept on the market for 12 months, Tan Hiep Phat regularly organizes visits to inspect and supervise agents on the preservation and transportation of goods. They are ready to withdraw any products showing signs of damage and repay for consumers. This action can only be done by responsible manufacturers and big brands.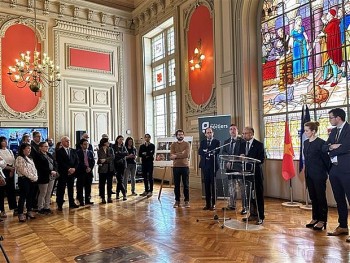 National
Vietnam News Today (Mar. 26): Vietnam and Thailand promote labour cooperation; Vietnamese, French localities look to step up cooperation; Attractive incentives on offer at Hanoi Tourism Festival 2023; E-commerce accounts for 60% of Vietnamese digital economy.