Ho Chi Minh city's walking street crowded again as discotheques and bars reopen
On March 20 evening, an influx of tourists flocked to Bui Vien walking street in Ho Chi Minh City after the discotheques and bars were allowed to resume their operations.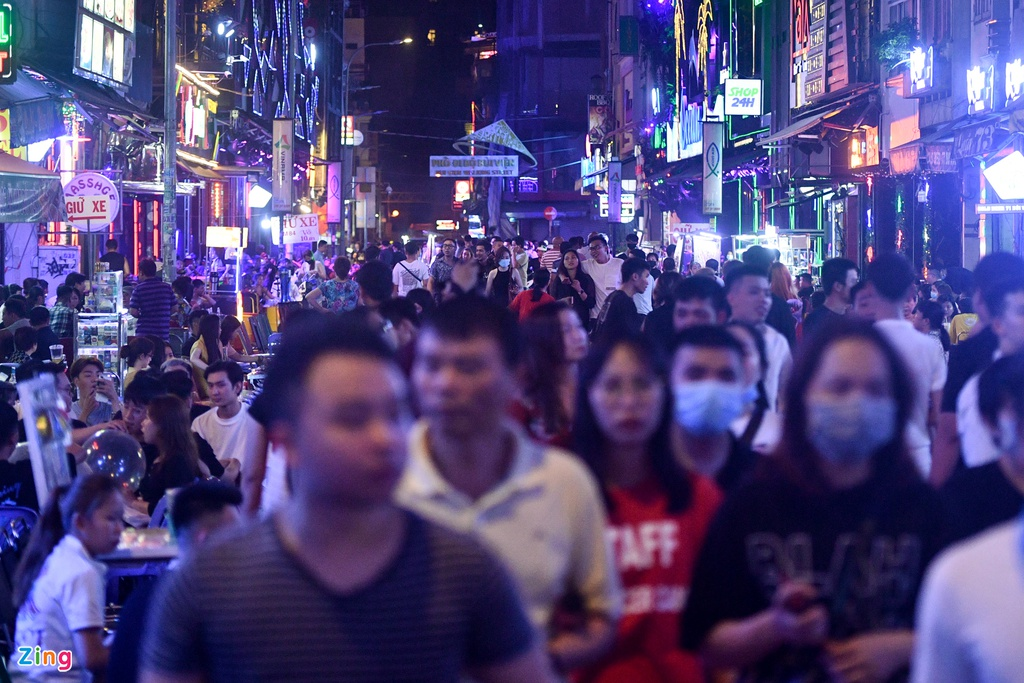 Photo: Zing News
On March 20 evening, Bui Vien walking street was packed with tourists. Discotheques, bars, and karaoke parlors were allowed to reopen starting March 19 after more than one month of closure to prevent the Covid-19 spread.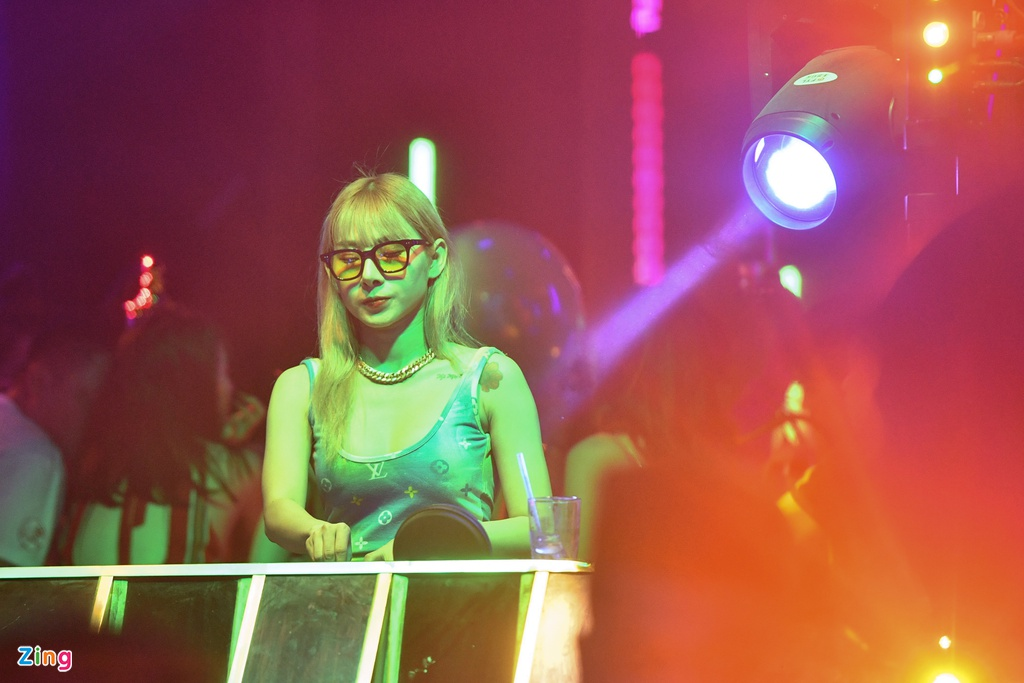 Photo: Zing News
Bui Vien walking street has returned to its bustling life.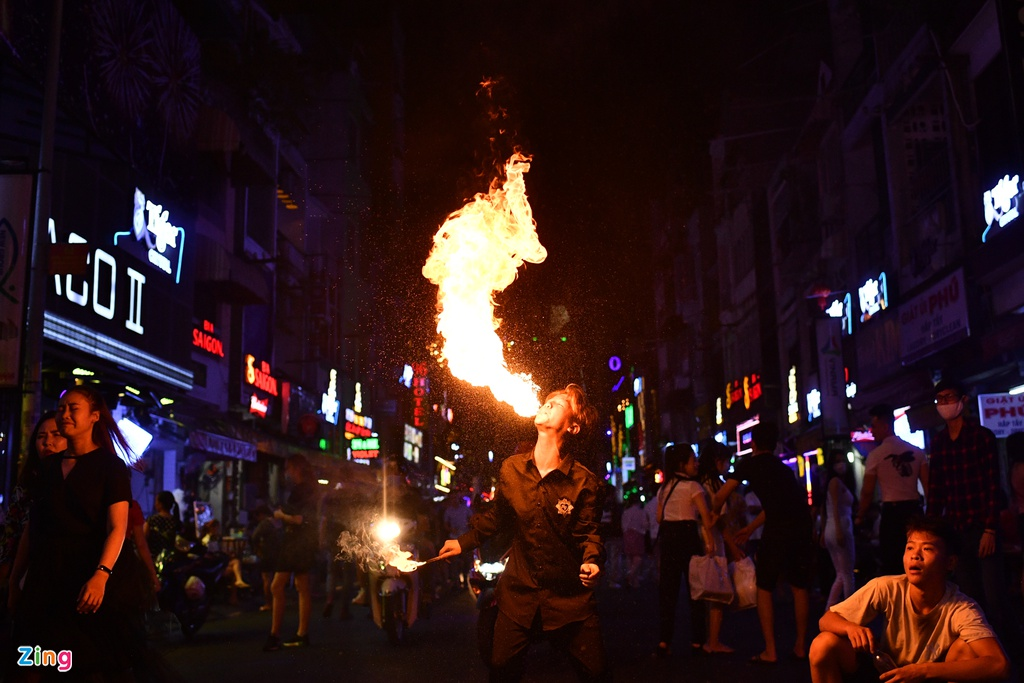 Photo: Zing News
After 10 p.m, Bui Vien became more crowded. The attractions of Bui Vien are bars, beer clubs, restaurants with "youthful style" and vibrant music, Zing News reported.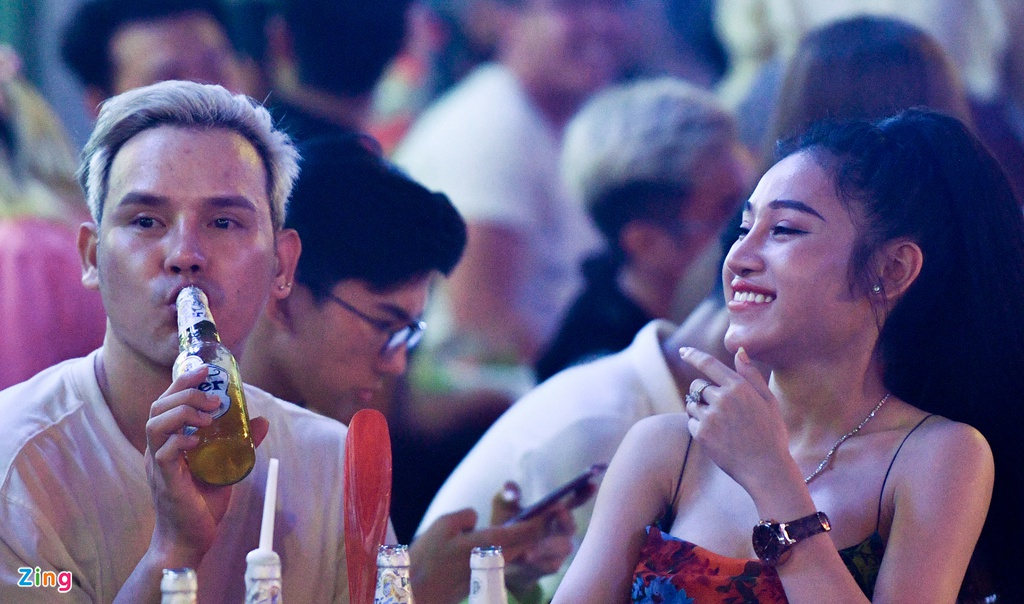 Photo: Zing News
Both inside and outside spaces are overwhelmed in a bustling vibe. Before the bars reopened, a number of restaurants here were also permitted to resume their operations but there were almost no customers.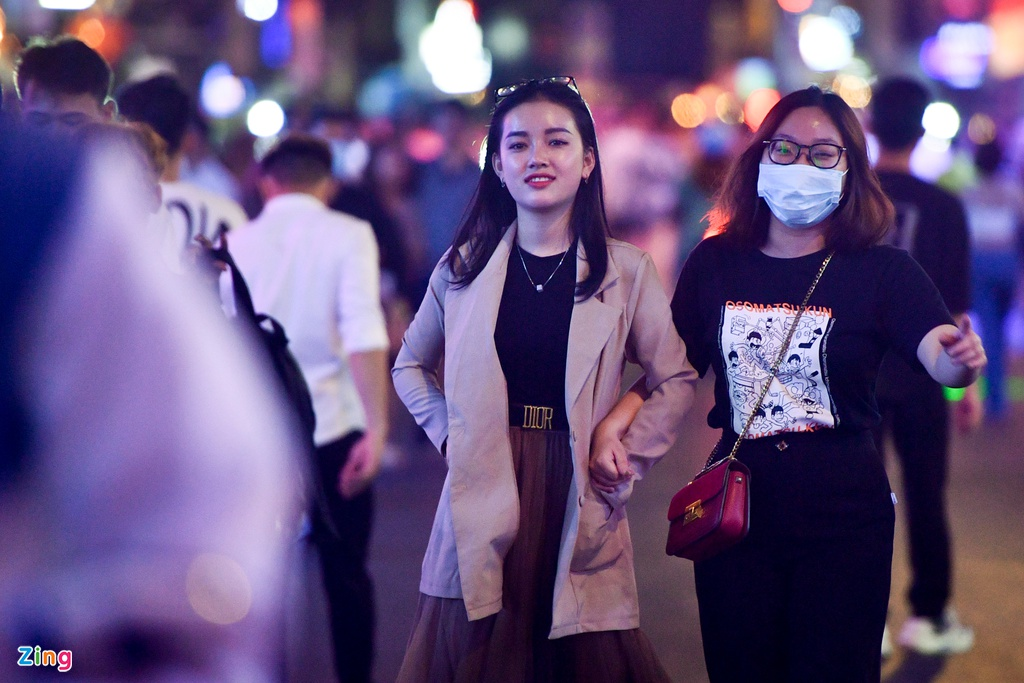 Photo: Zing News
Trang and Linh, two visitors said "It's a long time since Bui Vien was so buzzing".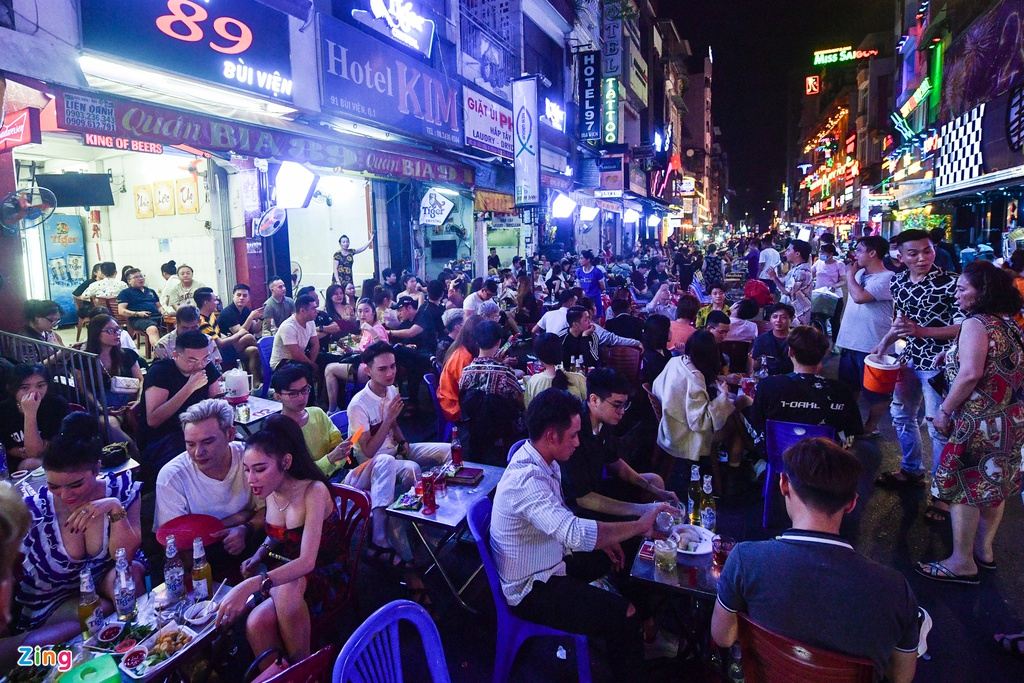 Photo: Zing News
Mrs. Phuong, the owner of a beer restaurant on Bui Vien pedestrian street, said that on March 20, her restaurant welcomed 100 people, the most number of customers since the beginning of 2021.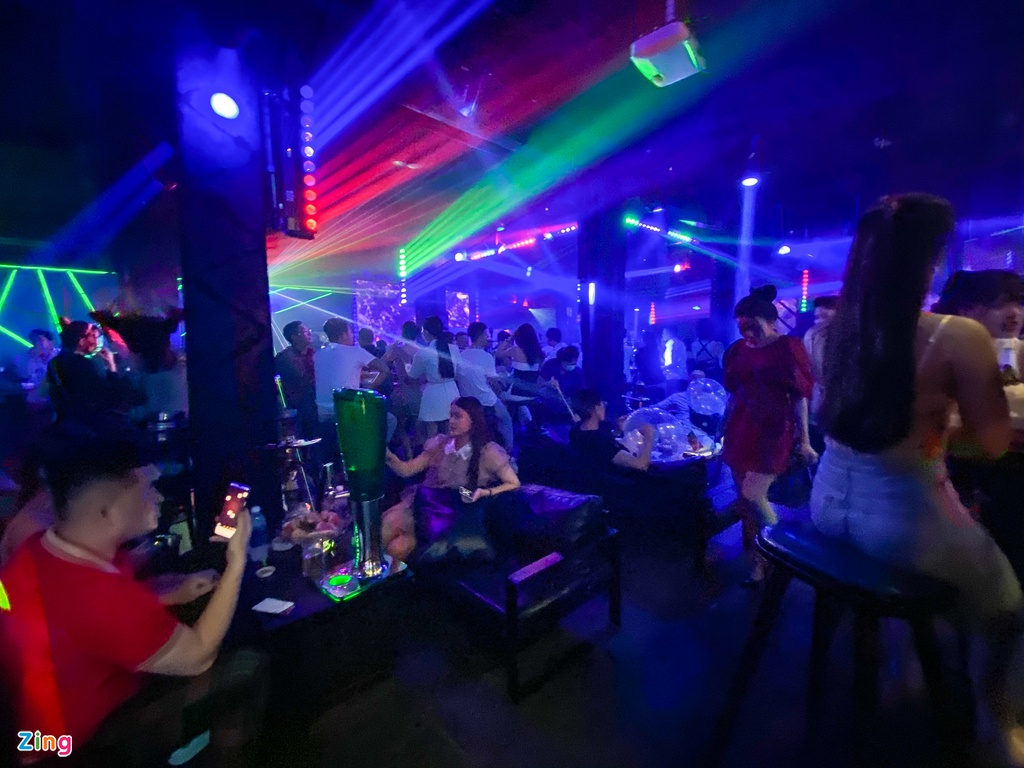 Photo: Zing News
The bustling ambiance inside a bar. During the time of closure to prevent the epidemic, this bar mainly sold food and drinks outside.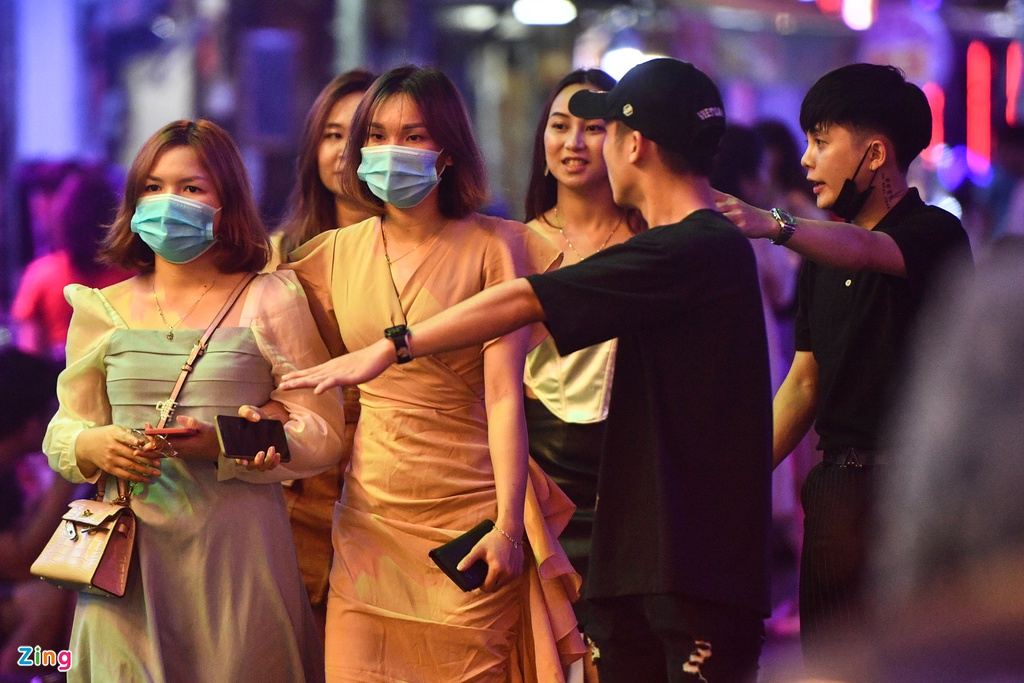 Photo: Zing News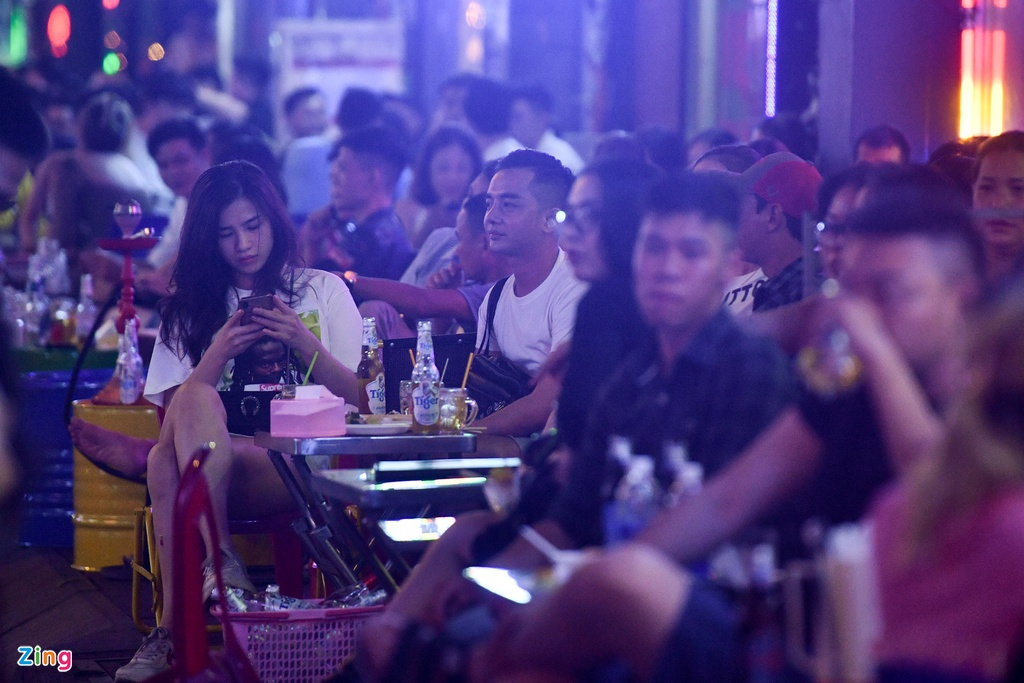 Photo: Zing News
Most beer clubs are packed with customers.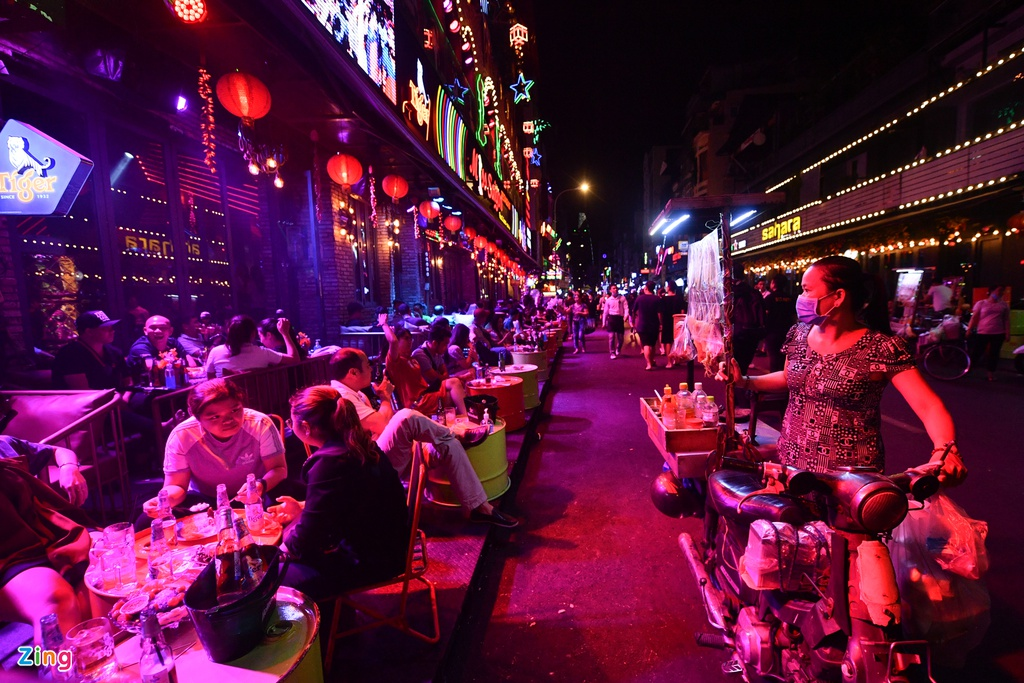 Photo: Zing News
Previously, Ho Chi Minh City closed all non-essential services on February 9 after detecting a series of community transmissions linked to a cluster at the Tan Son Nhat International Airport.
The city has reported 36 community transmission cases since the third wave of Covid-19 swept through the country on January 28.
The city has gone 36 days without any fresh Covid-19 cases.
Vietnam recorded one imported case of COVID-19 in the past 12 hours to 6 pm March 20, raising the national count to 2,572, according to the Health Ministry.
The latest patient is a Vietnamese citizen who returned from Germany via Tan Son Nhat Airport in Ho Chi Minh City and testing positive for SARS-CoV-2 while staying in quarantine in Ba Ria-Vung Tau.
As of March 20, 2,198 patients have been given the all-clear. The death toll remains at 35.
Among patients still under treatment, 37 have tested negative for SARS-CoV-2 once, 18 twice and 63 thrice.
Meanwhile, 37,599 people are being quarantined nationwide, with 492 at hospitals, 18,379 at concentrated quarantine facilities, and 18,728 at their accommodations.