Hanoi: Huong (Perfume) Pagoda to reopen this weekend
Huong (Perfume) Pagoda, a collection of temples and shrines built amid mountains and forest in Hanoi's outlying district of My Duc, will welcome tourists back from March 13.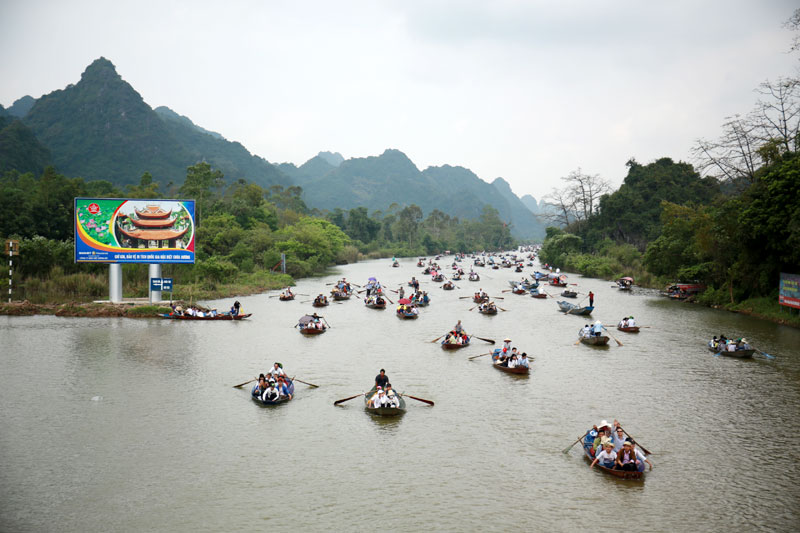 Huong Pagoda. Photo: Cong Hung
Huong (Perfume) Pagoda, a collection of temples and shrines built amid mountains and forest in Hanoi's outlying district of My Duc, will welcome tourists back from March 13 but must comply with pandemic prevention measures.
The move follows three weeks without COVID-19 community transmissions in the capital city, VnExpress reported.
One of the country's biggest spring celebrations, Huong (Perfume) Pagoda Festival commences on the sixth day of the first lunar month, which fell on Feb. 17 this year. However, due to the country's latest COVID-19 outbreak which began on Jan. 28, local authorities had earlier canceled all related events.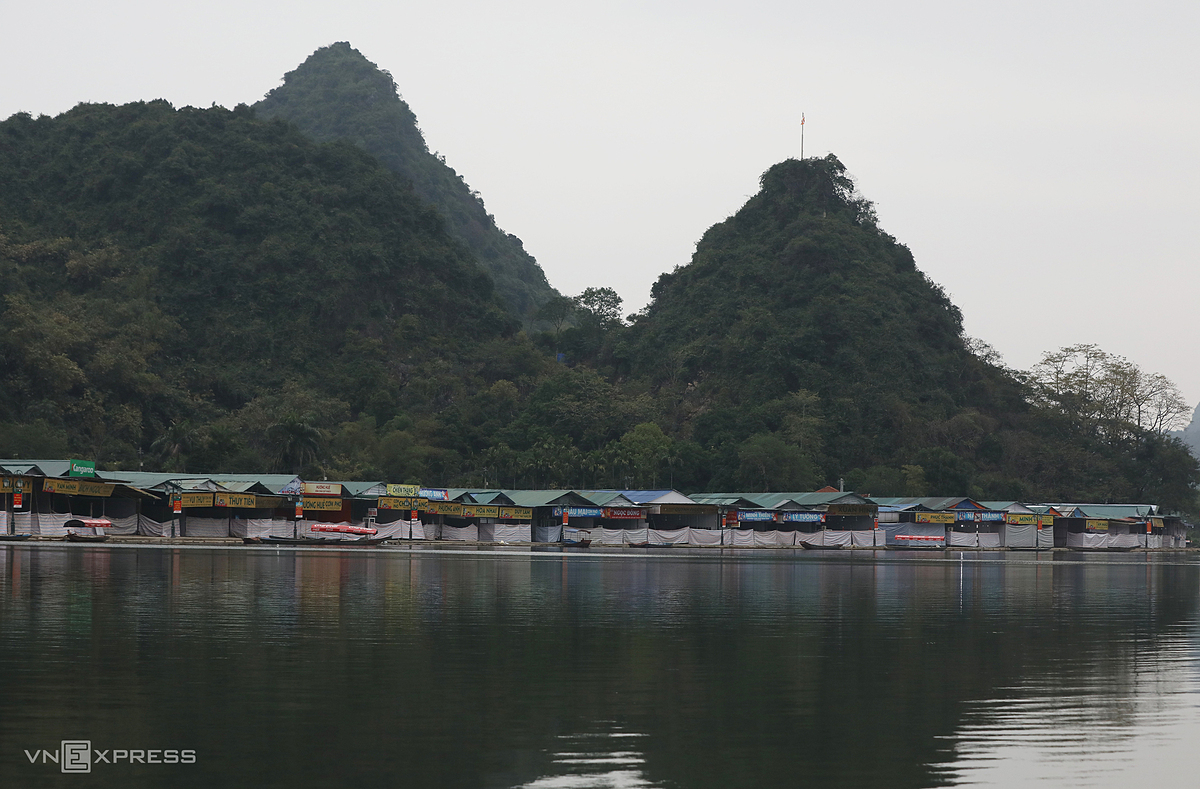 Yen Stream where boats typically dock to carry pilgrims to Huong Pagoda is completely deserted, February 2021. Photo: VnExpress
Authorities in Hanoi allowed historical sites to reopen from March 8 while its popular walking streets near Hoan Kiem (Sword) Lake will resume operation from March 12.
From March 8 morning, the Temple of Literature, Ngoc Son Temple, Hoa Lo Prison and other historic sites in Hanoi welcomed tourists back after nearly a month of closure as a COVID-19 containment move.
Body temperature checks, hand sanitizers, along with information boards on COVID-19 prevention in Vietnamese, English and French have been present in many areas. All visitors are required to wear face masks and gather in groups of no more than 30.
Vietnamese, especially Buddhists, have a long tradition of visiting pagodas and temples in the first lunar month to pray for peace and luck in the new year. It is estimated over 70 percent of Vietnam's population are either Buddhists or follow Buddhist practices.
Safety measures have been adhered to those places, according to Tran Thi Van Anh, Deputy Director of the city's Department of Culture, who warned that the first day of the second lunar month (March 13) would see massive affluence of Buddhist followers to religious sites, thus local authorities should map out plans for any emergency.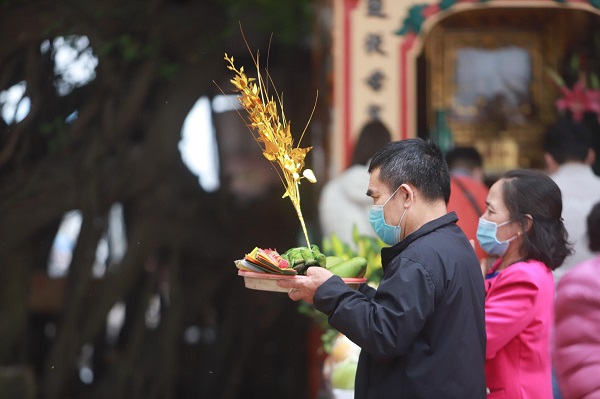 Tay Ho Temple reopened in March 8. Photo: Hanoi Times
From March 2, the city allowed restaurants to reopen but only for takeaway and indoor service, but diners must ensure a distance of one meter among them and screens must be set up between seats. Dance club, bar, karaoke, coffee and sidewalk eateries remain banned until further notices.
As of March 9, Hanoi has confirmed no case of COVID-19 infection in the community for 22 consecutive days, Hanoi Times said.
With the pandemic situation under control, many provinces and cities, including Hai Phong, Ho Chi Minh City and Quang Ninh, home to world famous Ha Long Bay, have resumed tourism services.
A total 893 COVID-19 cases have been recorded in 13 cities and provinces, including 35 in Hanoi, during the latest Covid-19 wave, according to VnExpress./.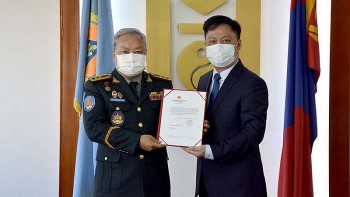 Friendship
The Vietnamese Government has donated 50,000 USD to Mongolia to assist the country in responding to the Covid-19 pandemic.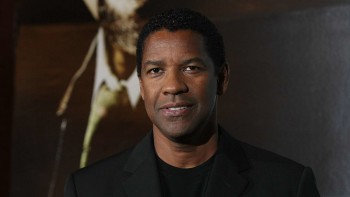 World
There are many talented actors in the Hollywood's land, and black actors and actresses have been claiming their places with many famous stars that their achievements will amaze you.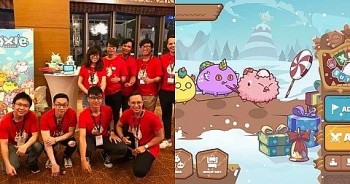 Economy
Startup Sky Mavis with the game Axie Infinity has surprised the Vietnamese startup community when it reached a huge total market capitalization - US$2.4 billion - after three years since its release, a record time in the Asian technology world.