Hoi An Attracts Tourists in Flood Season
Hoi An welcomes a new unexpected wave of tourists.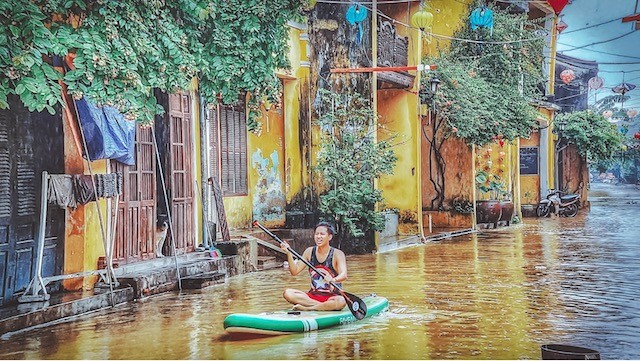 Photo: Vietnamnet
The popular tourist destination Hoi An is located in Quang Nam, north of the Thu Bon river.
In October, the city along with many provinces in Central Vietnam has been flooded after a series of heavy rain, causing disruption in daily life.
Hoi An during the rainy season
Extreme weather affects this beautiful town every year. People are concerned when they see flood water everywhere damaging the Hoi An ancient streets. For many, there is not much to enjoy, see or try.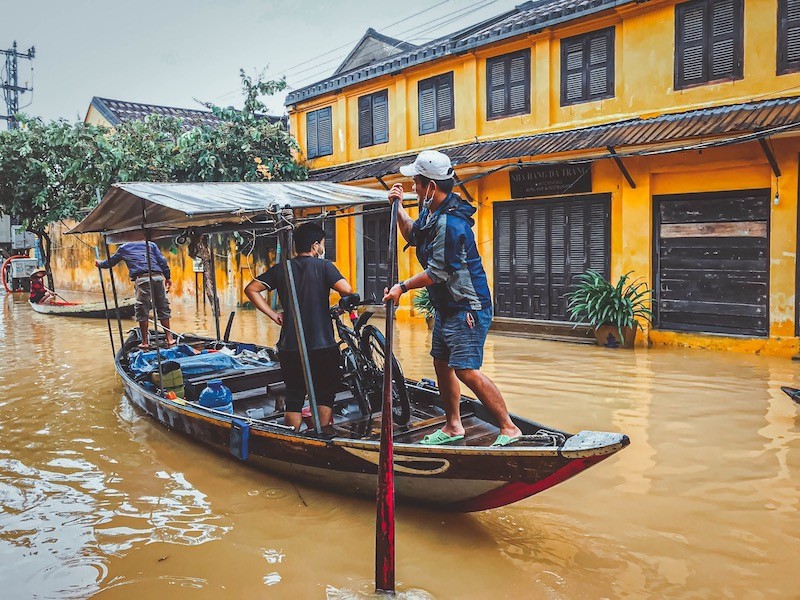 The flooded streets in Hoi An. Photo: Vietnamnet
But for others, this is a perfect opportunity. Xuyen Vi, a 30 year-old tourist, decided to come to visit the drowned streets of Hoi An. and lives and works in Ho Chi Minh City. However, his remote job allows him to frequently.
Xuyen Vi is constantly on the hunt for an adventure in peaceful nature, away from the busy city.
Hoi An has brought him the most memories throughout his long journeys.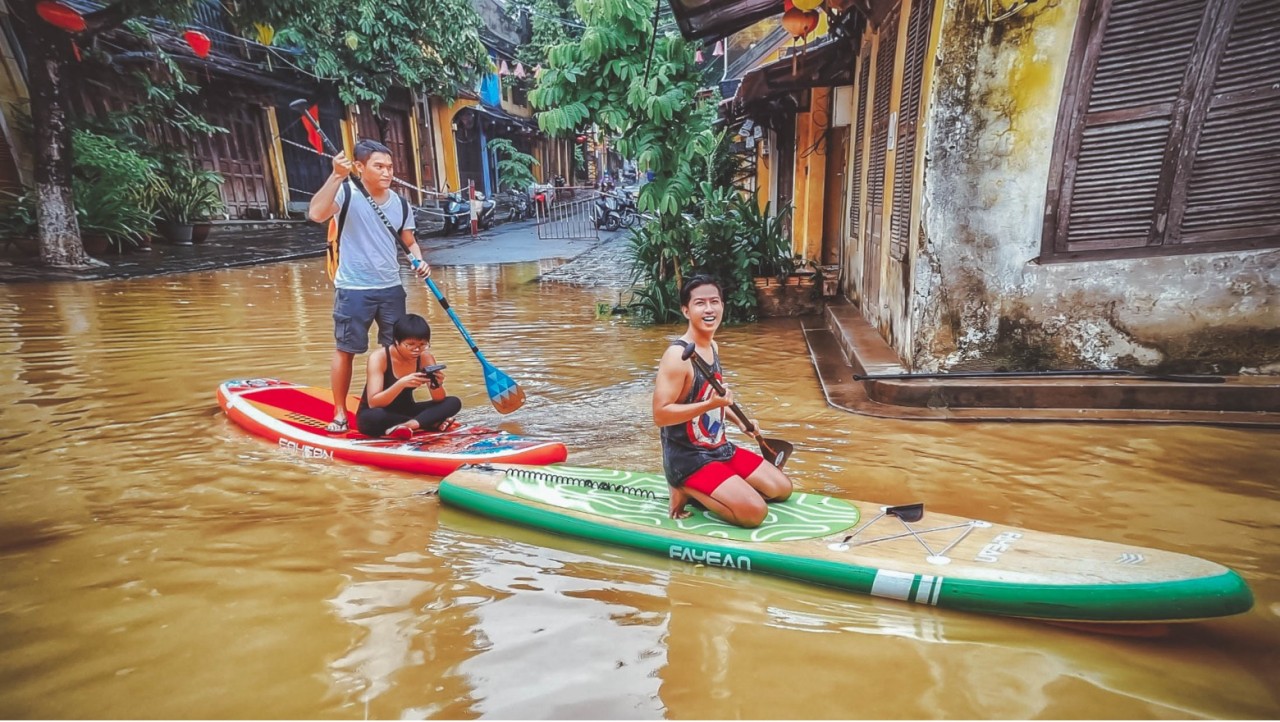 Photo: Vietnamnet
"I felt as if I was in Venice, Italy," he said.
He enjoyed it so much he did not feel like leaving even though it has been months since he left Ho Chi Minh.
Vi has also travelled to other provinces along the coastlines and since his arrival at Hoi An in September, he has had the best time despite the flooding.
"You can still see Hoi An's signature yellow walls, colorful lanterns and bamboo hats. It is truly a one-of-the-kind experience," said Vi.
Street boating a hit among tourists
Getting around on boats and canoes really feeds young tourists' enthusiasm as they enjoy daily activities like getting groceries, taking photos or hanging out in cafes.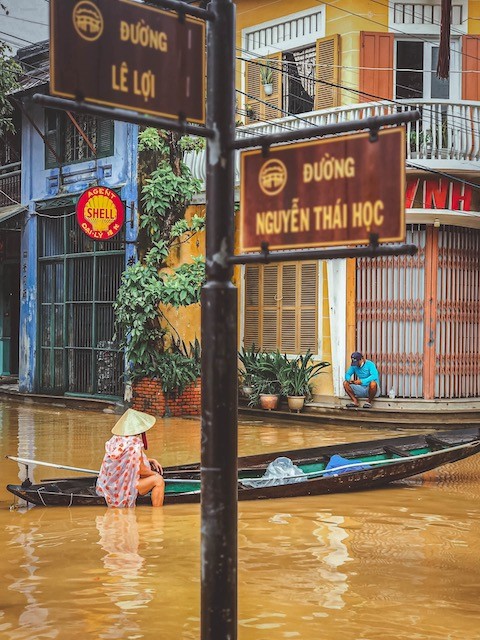 Photo: Vietnamnet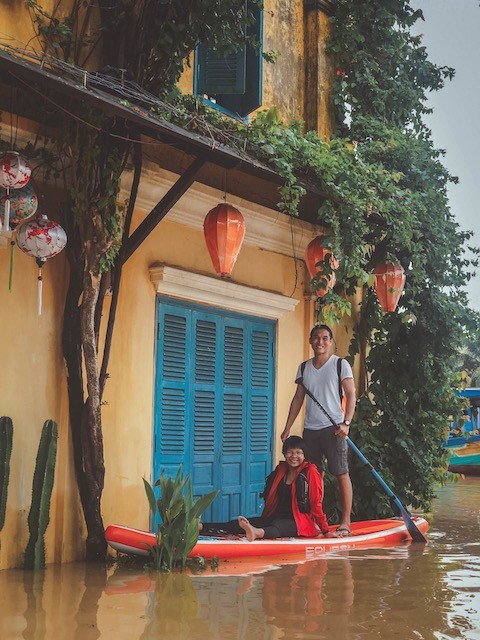 Photo: Vietnamnet
Life goes on
"It rains a lot in Ho Chi Minh City but I have never seen something like this, " Xuyen Vi said.
He was vsurprised seeing that it could rain continuously for 3 days and 3 nights or more in Hoi An.
Vi happily dips his legs deep in the water and walks around the streets thrilled to spend time with the locals.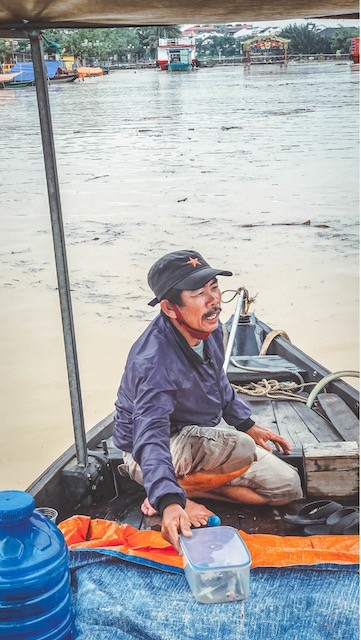 The optimistic locals carry on with daily lives. Photo: Vietnamnet
Vi was surprised by the optimistic spirit of the locals as he watched them patiently waited for the flooding to stop.
They calmly carry on with their daily life and consider flooding to be normal. Here, there is no need to be anxious because the law of nature is inevitable.
Photo: Vietnamnet
"Just enjoy the things in life as they come," Vi shared. "Hoi An has come to expect flooding so what's the big deal? When the water stops coming in, they take care of the damages and rebuild their town. They make me realize that we should learn to adapt."
Coffee with friends by the flood water. Photo: Vietnamnet
Xuyen Vi received negative reactions online when he posted pictures of himself smiling in the flood. "People thought I was inconsiderate of the locals suffering, but in reality, it is not like that at all," Vi he said.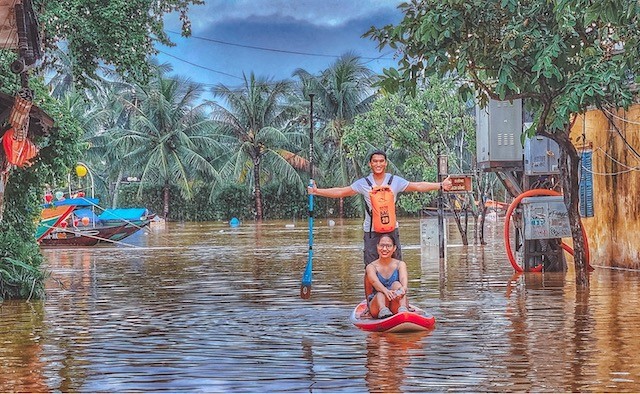 Photo: Vietnamnet
It has become a trend to visit the flooded town in the last few years, which is an opportunity for locals to earn a living.
They offer tourists boat rides and sightseeing tours. Cafes open doors so that customers can have a unique chance to drink coffee while dipping the feet in the water.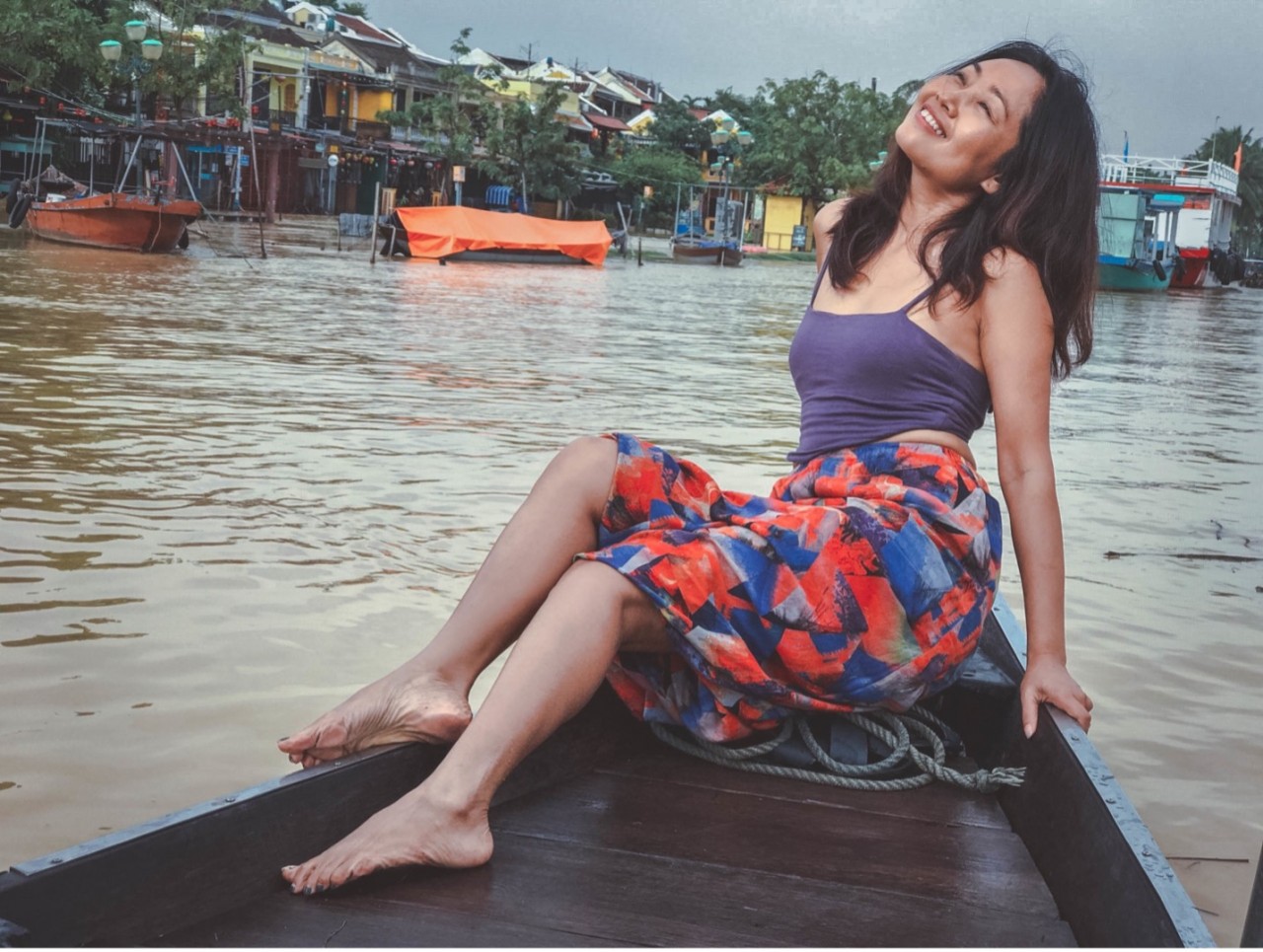 Photo: Vietnamnet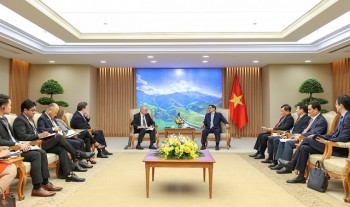 National
Vietnam News Today (Dec. 6): Vietnam records 427 new Covid-19 cases on December 5; PM hosts USABC, US corporation leaders in Hanoi; Proper investment needed to develop night-time economy; Vietnam welcomes New Zealand investors for win-win partnership.