What Tourist Attractions Are Reopening In November?
Local tourism activities in a number of provinces and cities have been resumed when Covid-19 restrictions are lifted. Check out tourist destinations that are reopened this month to take a break after a long social distancing period.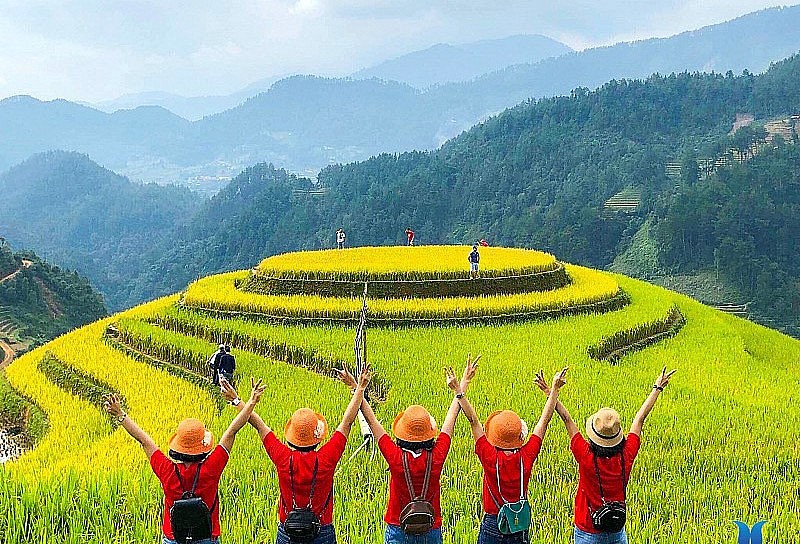 Domestic tourism has been resumed in the post-Covid period. Photo Vietnamnet
The North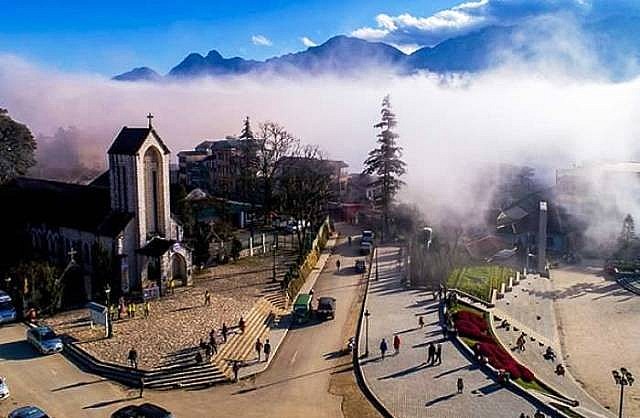 Sa Pa - the town of clouds, plans to launch tourism stimulation campaigns in November. Photo Nhan Dan
The northern mountainous town of Sa Pa in Lao Cai Province has welcomed a large number of tourists over last weekend.
It is estimated that about 3,545 tourists have been to Sa Pa at the weekend.
Hoang Thi Vuong, head of information and culture department of Sa Pa Town, said the town was making efforts to turn Sa Pa into a safe and friendly destination.
Although it is the winter time, the number of visitors to Sa Pa has remained low. The main reason is that tourists still stay vigilant against Covid-19 and many localities have not allowed inter-provincial traveling, she said.
To attract more tourists to the romantic town, a number of tourism stimulation activities will be held including Sa Pa Love Market Fair from November 5 to 7.
Tam Dao in Vinh Phuc Province has opened the door to tourists since mid-October.
Local authorities have given green light to tourism sites to welcome tourists from provinces and cities classified as being at level 1 (low risk) and 2 (medium risk level). Certificates of full vaccine doses within at least 14 days are required.
Those infected with the coronavirus within six months are also allowed to enter the province but required to present recovery certificates.
Tourists must have negative PCR test results in seven days since the samples are taken.
Ha Long Bay in Quang Ninh Province, home to the World Heritage Site, started to welcome tourists from other localities from November 1. Covid safety measures are tightened at all tourism sites and accommodation establishments.
However, Quang Ninh has so far only welcomed tourists from green (low-risk) areas.
Central Region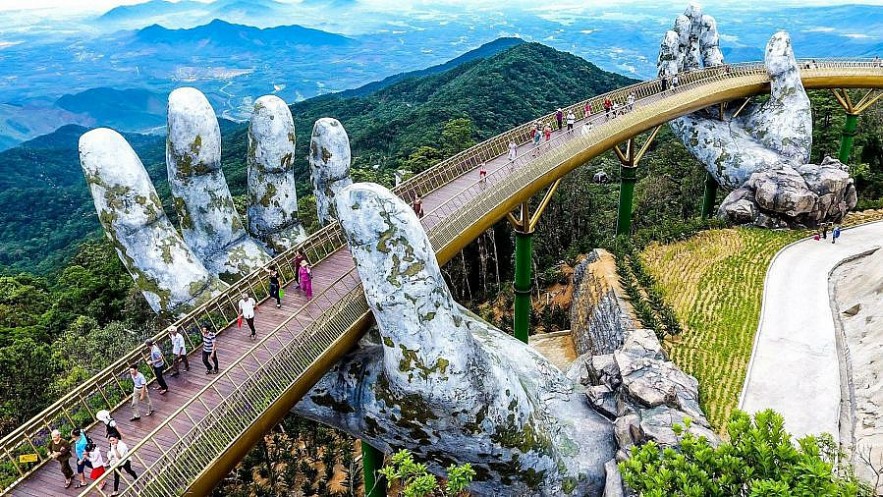 Golden Bridge, a famous tourist attraction in Da Nang. Photo Dan Viet
Da Nang has welcomed the city's visitors to tourism sites and resorts but on the first days of reopening, tourists only travel in small groups. Tourism service businesses still stay hesitant to reopen due to stormy weather conditions while a lot of local people are not ready to travel because children have not been vaccinated.
Nguyen Xuan Binh, deputy director of Da Nang City Department of Tourism, said there were a lot of difficulties in resuming local tourism. The city plans to resume inter-provincial tours in November and will work with other localities to exchange visitors and launch traveling combos.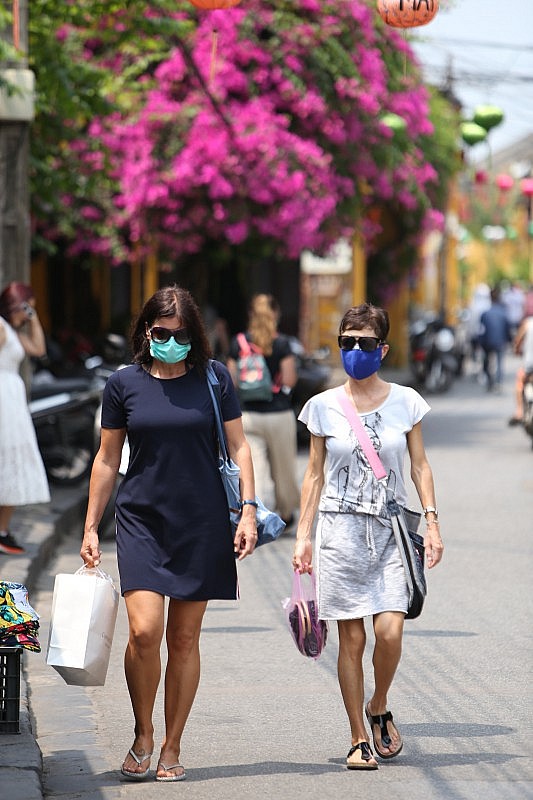 Hoi An is always an attractive destination to foreigners. Photo Cong An Nhan Dan
The ancient city of Hoi An in Quang Nam Province has been opened to tourists since late October. Nguyen Van Lanh, vice chairman of the city People's Committee, said "We cannot close the door for a long time. Hoi An will gradually resume tourism with a focus on the domestic market."
The South
Tourists from Ho Chi Minh City take tours to Cu Chi and Can Gio in October. Photo Ha Noi Moi
In spite of a high number of infection cases, Ho Chi Minh City has resumed tourism. Visitors can choose staycation (combination of 'stay' and 'vacation') – an on-site travel model at five-star hotels and high-class restaurants.
Tourists from Ho Chi Minh City have begun to travel to Can Gio, Cu Chi and follow a closed tour to Tay Ninh or Ba Ria - Vung Tau.
From October 15, Da Lat has allowed to reopen tourism. Visitors from provinces in low-risk and medium-risk areas need to strictly implement 5K protocols. Visitors also need to prepare required documents such as certificates of full vaccine doses or Covid recovery within six months. People from high-risk areas must be quarantined or monitored on a case-by-case basis.
Da Lat's tourism activities have not been fully resumed so tourists have not been able to experience some services.
Ba Ria-Vung Tau Province has welcomed tourists from other areas but only four accommodation establishments can welcome guests overnight. The provincial Department of Tourism is considering a sample plan to open all accommodation establishments in the area. In fact, some establishments have been operated and welcomed foreign tourists without permission, Zing News reported.
Friendship
Vietnamese leaders of the Party, State, and National Assembly exchanged congratulatory messages with Chinese counterparts on the 72nd anniversary of diplomatic relations between the two countries