Hong Kong confirms pet dog infected with COVID-19
The pet dog of a coronavirus patient in Hong Kong (China) was confirmed to be infected with the disease, in a likely case of human-to-animal transmission, the city's authorities said on Wednesday (Mar 4).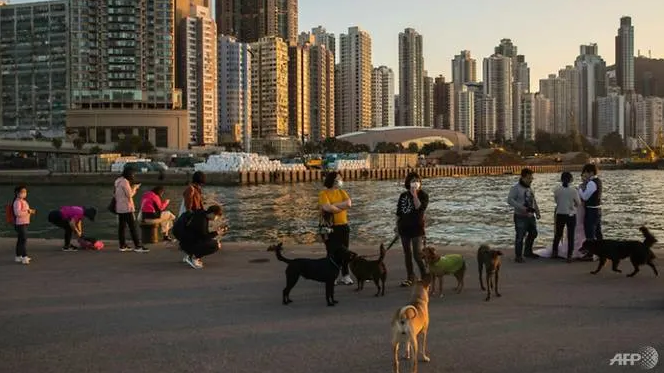 All pets of people in Hong Kong infected with the coronavirus will be quarantined for 14 days, starting Friday AFP/DALE DE LA REY
The canine, which belongs to a 60-year-old female patient, had repeatedly tested "weak positive" for the new coronavirus since Friday, when it was quarantined at an animal centre.
The city's Agriculture, Fisheries and Conservation Department (AFCD) said repeated tests suggest the dog - a pomeranian - has "a low-level of infection".
The AFCD said experts from universities and the World Organisation for Animal Health have unanimously agreed that "it is likely to be a case of human-to-animal transmission".
The pomeranian has not shown any novel coronavirus symptoms the AFCD said.
Since last Friday, all pets of people in Hong Kong infected with the coronavirus will be quarantined for 14 days. Two dogs are already in isolation.
The other dog in quarantine belongs to a second coronavirus patient that tested negative for the virus once and will be tested again before its release.
Authorities said it will continue to closely monitor the pomeranian and return it to its owner when it tests negative for the disease.
The financial hub has confirmed 102 cases of the new coronavirus in humans, with two deaths earlier this month.
COVID-19 fatality rate higher than the flu
About 3.4 per cent of confirmed COVID-19 cases have died, said the World Health Organization on Tuesday, which is far above seasonal flu's fatality rate of under 1 per cent.
However, the novel coronavirus can still be contained, said WHO chief Tedros Adhanom Ghebreyesus in Geneva.
"To summarise, COVID-19 spreads less efficiently than flu, transmission does not appear to be driven by people who are not sick, it causes more severe illness than flu, there are not yet any vaccines or therapeutics, and it can be contained," WHO chief Tedros Adhanom Ghebreyesus said.
There are almost 91,000 cases globally of which more than 80,000 are in China. China's death toll was nearly 3,000 with more than 160 fatalities elsewhere.
Health officials have said the death rate is 2 per cent to 4 per cent depending on the country and may be much lower if there are thousands of unreported mild cases of the disease.
Tedros also said that the coronavirus appears to now be spreading much more rapidly outside China than within.
Almost eight times as many cases had been reported outside China as inside in the previous 24 hours, said Tedros, adding that the risk of coronavirus spreading was now very high at a global level.
Tedros said outbreaks in South Korea, Italy, Iran and Japan were the greatest concern, but that there was evidence that close surveillance was working in South Korea, the worst affected country outside China, and the epidemic could be contained there./.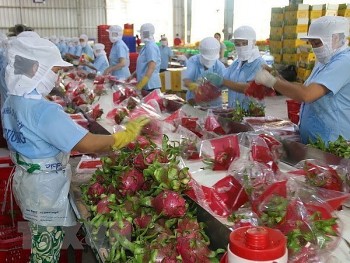 Make in Vietnam
Denmark and Vietnam strengthen cooperation in production, certification and management of organic products