How a Korean Expert Spent a Decade in Ho Chi Minh City
Yu Young Kuk's affection towards Vietnam has been put in his book, which marks a decade of his residing in the country.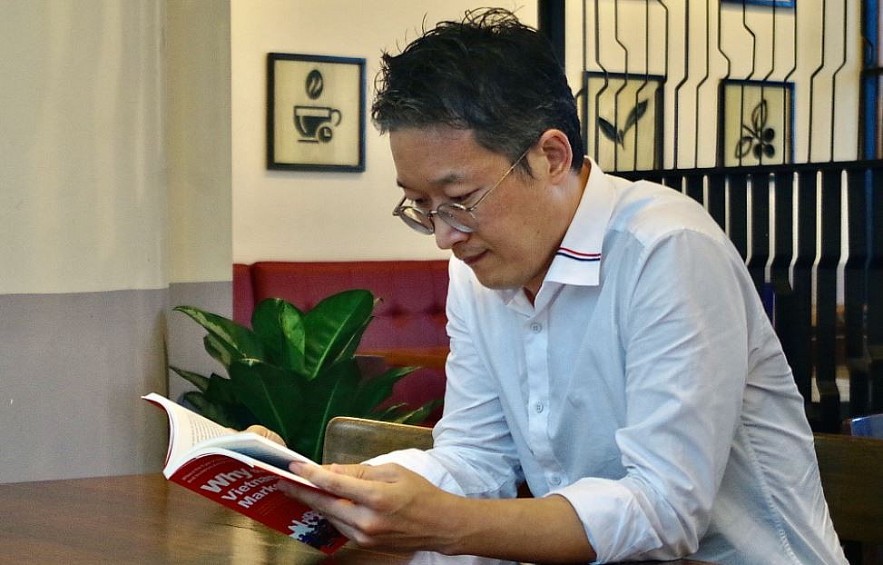 Yu Young Kuk (Photo: Zing News)
Yu Young Kuk, a Korean cosmetics brand manager, came to Vietnam 10 years ago to study Vietnamese at the University of Social Sciences and Humanities (Vietnam National University, Ho Chi Minh City).
He has recently published a book named "Why The Vietnamese Market," in which he points out "worth-learning" features of the country based on his experience.
"When I first came to Ho Chi Minh City in 2011, I saw many people going to stalls without standing in line. I had to wait for hours at the movie ticket box but could not get any tickets," he said.
"When I bought goods from the supermarket, the staff wrapped them in three layers of nylon bags, which were still torn later, while at that time my country had almost stopped using nylon bags. There were always men who 'stood with their faces against the wall' [for urination in public areas] in the daytime."
Young Kuk said that shortcomings still existed in Ho Chi Minh City and Vietnam, however, the country's good traits were undeniable. "You do not just look at a few trees, you have to look at the whole forest," said the Korean.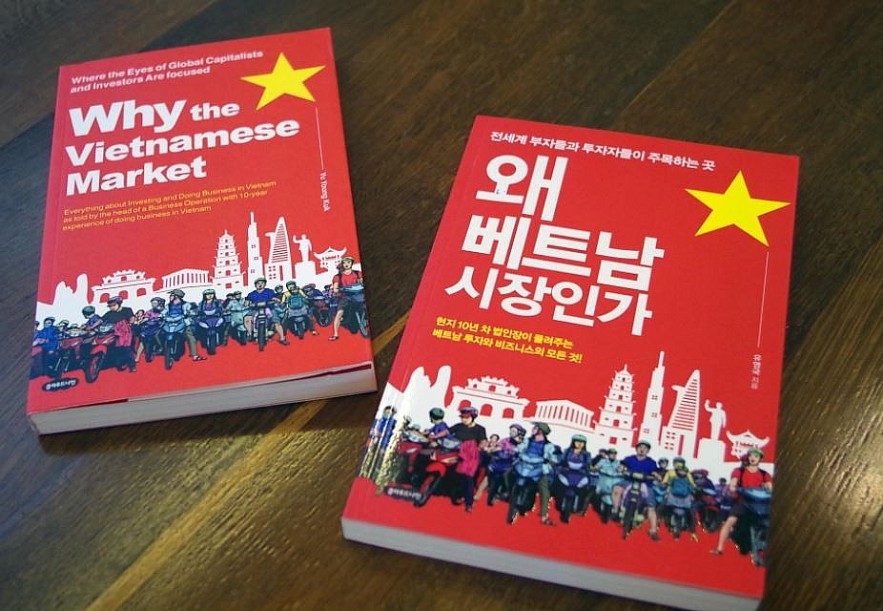 Yu Young Kuk's "Why The Vietnamese Market" (Photo: Zing News)
Early days in HCMC
At that time, the 43-year-old student did not go home immediately after class but caught buses to discover different parts of Saigon.
Young Kuk got on a different bus route each day, walked the streets, and enjoyed the atmosphere. Taxis took him to school, while buses were his means of exploring the city.
"I was not afraid to get lost, nor did I need to memorize the routes or destination. Most of the buses went through or to district 1, where I lived at that time," Young Kuk said.
Many people were surprised to see a Korean tourist taking a bus, going to places far from the center. Although he could not speak much Vietnamese, Young Kuk tried to explain that he was exploring the city.
After three years living in Ho Chi Minh City, Young Kuk gradually felt a change. Queuing culture has improved significantly. Smartphones became more popular among adults and students. High-end restaurants that had only been chosen by foreigners began to welcome more Vietnamese. Banking services were also available at lunchtime. Even supermarket nylon bags saw innovation.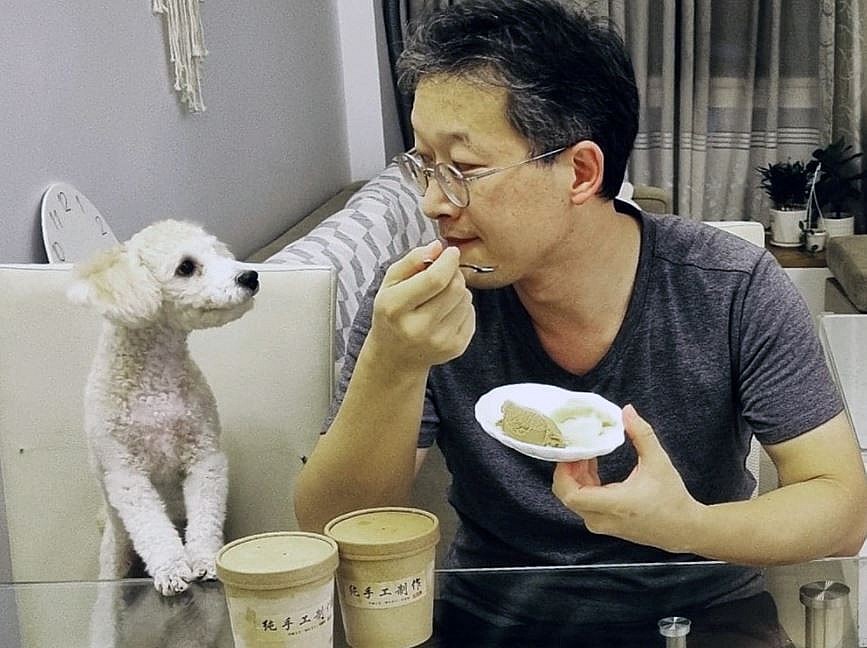 Photo: Zing News
Intention to settle
As an expert in the field of cosmetics, Yu Young Kuk appreciates the potential of product development in Vietnam, especially Ho Chi Minh City.
"There are more than 5 million motorbikes roaming the streets of Ho Chi Minh City every day. Exhaust fumes, hot sun, and dirt force people to cover their faces. People often call each other 'ninja' as a joke. Ho Chi Minh City has a sunny and a rainy season, both last for half a year, creating bad conditions for using makeup and cosmetic products," Kuk wrote in his book.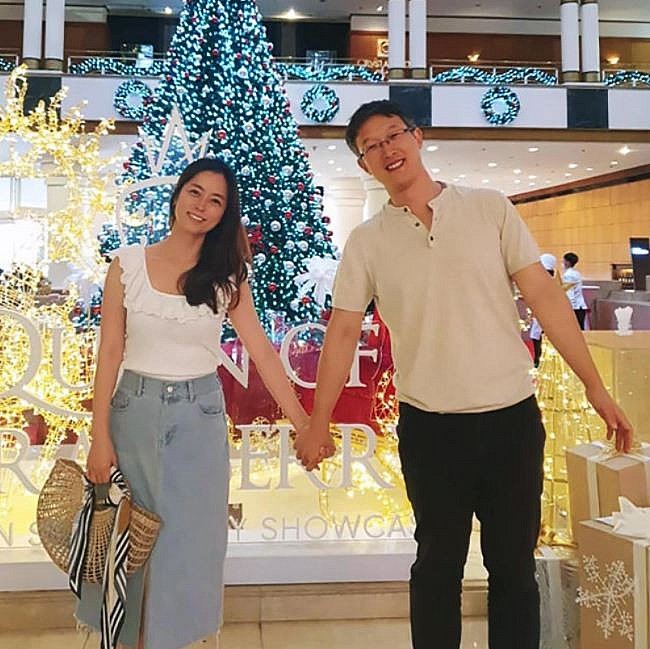 Yu Young Kuk's family currently live in District 7, HCMC. (Photo: Zing News)
However, Ho Chi Minh City is planning to build a system of public transport, which creates more favorable conditions for people, especially women, to wear makeup more regularly, instead of wearing face masks.
For such reasons, Young Kuk decided to settle in Ho Chi Minh City to learn and develop his career.
Education in Vietnam is no worse than that of Korea and many other countries, the expert wrote in his book.
Vietnamese parents spend a lot of money on education. Even those who have below-average income put more than 30% of their salary into their children's education.
The regular school curricular, tutoring classes and extra-curricular programs provide many subjects that serve the diverse abilities and interests of students, which is no different from Korea.
"There are many high-quality schools in Ho Chi Minh City. When I have children, I will let them study here," he said.
In his leisure time, Yu Young Kuk loves sitting at coffee shops to read books and newspapers. He goes for a walk with his wife every afternoon. Before the Covid-19 era, he often traveled and played golf, or sometimes he went to the cinema in Phu My Hung (District 7) to watch Korean subtitled movies.
The man loves that free wifi is widely provided in cafes and restaurants, even in public places. Meals can be ordered and paid for through online services, yet people are still diligently trading everywhere from the street to the internet.
Ho Chi Minh City locals are hospitable, friendly, and open-minded. They do not discriminate against people of different religions, races, skin colors, or gender. Although same-sex marriage is not yet legitimate, most people are open about the topic.
"Vietnam has changed a lot in the past ten years and will continue to develop in many years to come. Therefore, I hope that through my book, I can help the Korean community and businesses better understand the current situation in Vietnam, thereby developing exchange and investment relations between the two countries."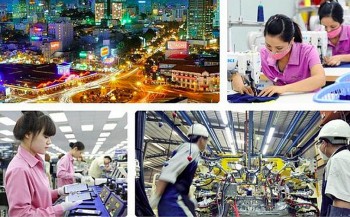 National
Vietnam News Today (Jan. 17): Vietnam records 15,643 new Covid cases; Northern region to turn severely cold from January 17; 'New normal' adaptation leads to positive forecast for Vietnamese economy in 2022; Vietnam-China clash tickets open for sale in two days.