How To Watch Champions League in the UK: TV Channels, Live Streams
England is the home to the best football clubs in the world that will attend Champions League 2021/22, and sport fans are excited for the upcoming matches. Here is how you can watch and live stream all the games in the UK with the most convenient ways.
The Champions League proper gets back underway this week, with City and United both in action.
Pep Guardiola's side reached the final of last year's competition, only to fall at the final hurdle, losing 1-0 to eventual winners Chelsea.
They are in action on Wednesday night, September 15, against German outfit RB Leipzig. Kick-off is at the usual time of 8pm.
The UEFA Champions League (abbreviated as UCL) is an annual club football competition organised by the Union of European Football Associations (UEFA) and contested by top-division European clubs, deciding the competition winners through a round robin group stage to qualify for a double-legged knockout format, and a single leg final. It is one of the most prestigious football tournaments in the world and the most prestigious club competition in European football, played by the national league champions (and, for some nations, one or more runners-up) of their national associations.
How to live stream Champions League 2021/22 in UK via BT Sports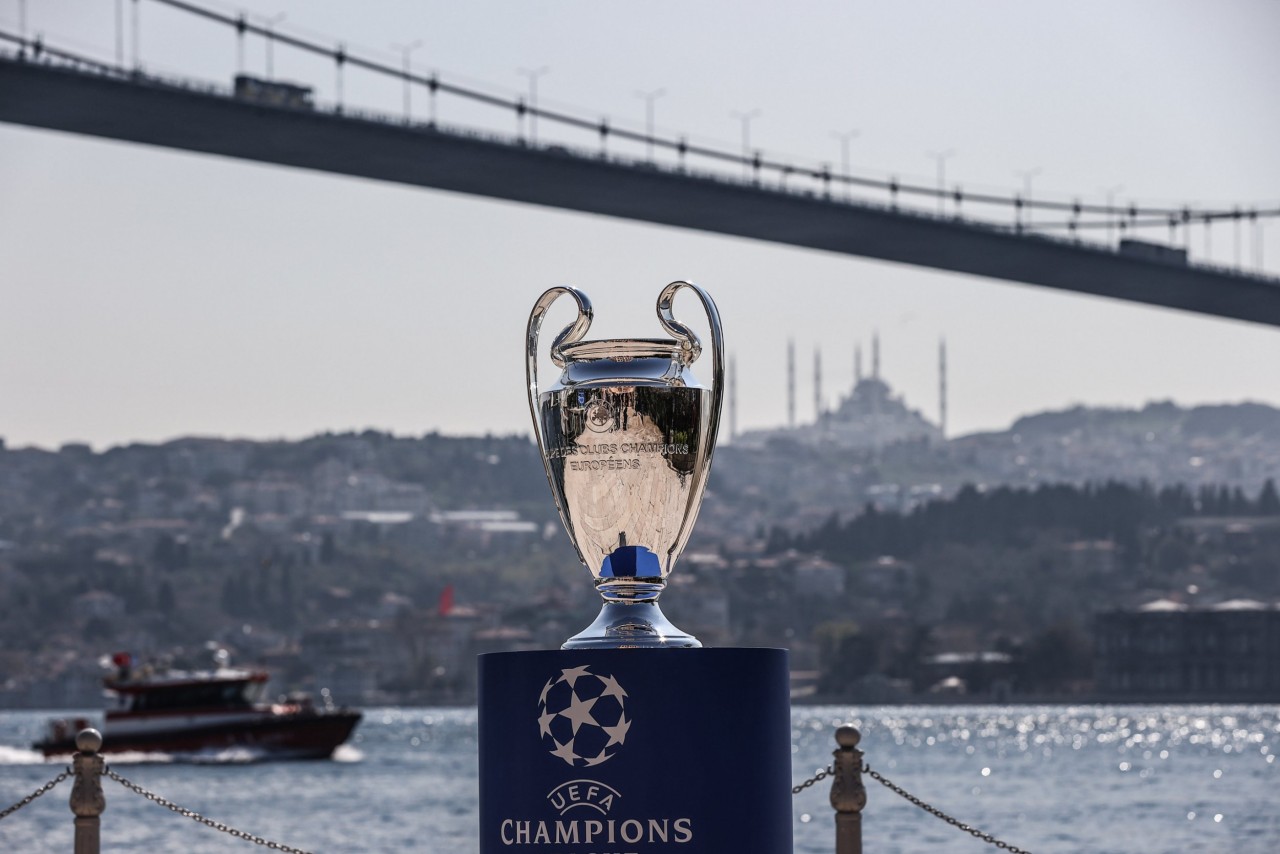 Photo: iNews
All games from this year's UEFA Champions League competition will be live in the UK on BT Sport.
BT Sport is the only place to watch the Champions League action as it happens. With exclusive matches all the way to the final, you'll be able to watch on TV, online and on the BT Sport app for mobiles, tablets, smart TVs and games consoles.
BT TV is a subscription IPTV service offered by BT; a division of United Kingdom telecommunications company BT Group, and was originally launched as BT Vision in December 2006. As of the end of June 2019, BT TV had 1.9 million customers.
BT TV uses the YouView platform, so offers Freeview channels via DTT along with YouView's additional on-demand content, as well as 30 extra entertainment channels (18 of which are available in HD), 9 extra children's channels, 11 movie channels (Sky Cinema), 5 live sports channels (BT Sport & Sky Sports) and other on-demand services delivered through IPTV. BT Sport channels are available in SD and HD through IPTV signals. BT Sport, ESPN and AMC from BT are available in non-fibre areas over IPTV using copper multicast where available. As BT TV transmits channels and content through IPTV, BT requires customers to sign up to the BT Broadband internet and phone service to use BT TV, with connection via BT's official router, BT Home Hub.
BT started rebranding its TV services – BT Vision and its YouView service as BT TV between May and August 2013. On 11 April 2014, BT announced that the original Vision service would be closed down as of 30 June, with all customers getting a free upgrade to its modern YouView service. The Vision service was, after August 2013, solely used to broadcast Sky Sports, as well as BT Sport for non-Infinity customers. Sky Sports 1 & 2 were made available to YouView customers on Tuesday 16 December 2014 following an interim ruling from the Appeal Court backing Ofcom's ruling that YouView is to be included in the "Wholesale Must Offer" of the channels.
For the first time, BT has introduced a monthly pass at £25 a month. This means you don't need to have any other service with BT or to sign up to a long contract – though you will have to cancel to stop the subscription rolling over to a new month.
The pass lasts for 30 days and includes all the BT Sport channels, including 4K and HDR options if your TV supports it.
Get it with your broadband
If you get your internet services from BT itself then you can get the BT Sport channels for an extra charge each month. This starts from £15 a month and you can watch via the BT Sport App, or goes up if you also add other BT TV channels and get a Freeview Box to plug into your TV.
If you're adding it to an existing BT contract then it could mean you start a new contract for all your BT services. Shop around for deals that'll bring the price down, such as using cashback sites for an added bonus.
Get it with your mobile
If your mobile phone is via EE you can buy passes to watch on your phone using the BT Sport app. You'll get access to BT Sport 1, BT Sport 2, BT Sport 3, BT Sport/ESPN and BoxNation channels.
There are add-ons that let you watch it via the BT Sport app on your TV or improve picture quality to 4K.
Three months free with EE
EE customers can get the BT Sport app free for three months by texting SPORT to 150. Unless you cancel after this you'll move on to the monthly paid subscription.
£10 a month mobile pass via EE
Access to the BT Sport app costs £10 a month. You can only watch it on your device and this is just for EE customers.
£15 a month to use BT Sport app on TVs and smart sticks via EE
The next level up is £15 a month the BT Sport Large Screen package lets you watch it on a TV via devices such as a Chromecast, Xbox, Amazon Fire Stick and some smart TVs.
The step-up to UHD/4K viewing is a package called BT Sport Ultimate which costs £20 a month.
Best VPNs to watch Champions League 2021/22 in UK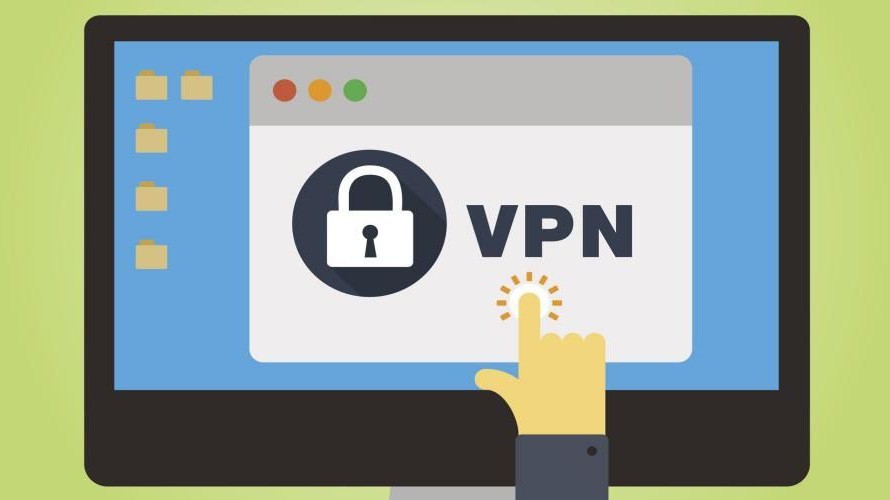 Photo: BitzFly Cloud
You'll want to seek out a UK VPN that's got hard-as-nails security alongside great streaming performance and top connection speeds. List-topper ExpressVPN (read our full ExpressVPN review for more) ticks all the boxes above, and combines that with simple yet powerful apps that make it a doddle to stay protected on pretty much any device you own.
Having good security means that your ISP – and therefore anyone it divulges information to – will have no idea what you're accessing online. Plus, a VPN for the UK with proven no-logging status won't be able to spill the beans to any law enforcement should they want to investigate, because they'll have nothing about you stored.
Great connection speeds and streaming power go hand in hand – there's no point in being able to access overseas Netflix if it's buffering every five seconds. Also, for Brits abroad, it's definitely worth going for a service with a good selection of servers and locations to ensure you'll have a backup or two, should one not perform as expected.
1. ExpressVPN – Unrivalled overall performance
ExpressVPN can do it all – streaming, location spoofing, torrenting and keeping you anonymous online, but what makes it truly great is that it pulls together that power in a simple, intuitive package. Now available with three free months, it's the only UK VPN you need.
2. NordVPN – The biggest name works very well in the UK
You might recognise NordVPN from its TV ads and sports sponsorships, but it's not all mouth and no trousers. With excellent encryption and features like Onion over VPN, it's one of the very best ways to secure yourself online.
3. Surfshark – A premium service for a bargain price
It might be priced like it, but Surfshark is no Poundland VPN. In fact, even without its tempting price tag it'd be one to consider, with unlimited connections on one plan, excellent speeds, and top-class content unblocking. The sub-£2-a-month cost is just the icing on the cake.
UEFA Champions League clubs by country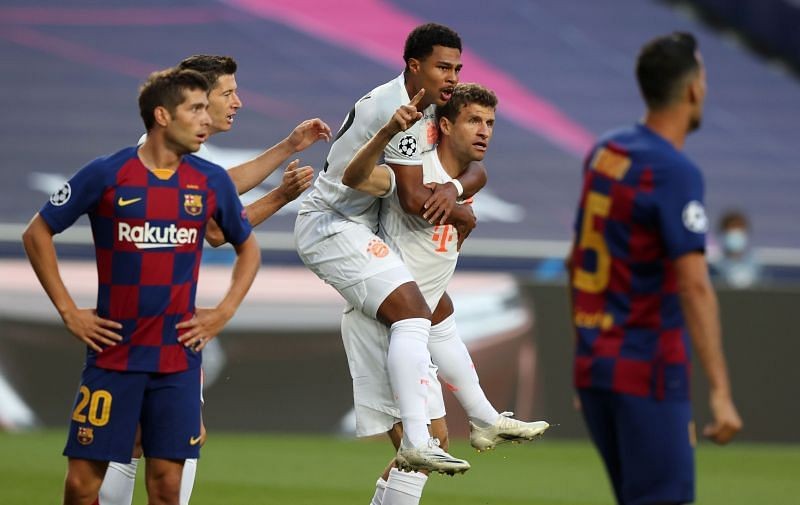 Photo: Getty Images
| | | |
| --- | --- | --- |
| No. of Teams | Country | Qualified Teams |
| 5 | Spain | Atletico Madrid, Barcelona, Real Madrid, Sevilla, Villarreal |
| 4 | England | Manchester City, Manchester United, Liverpool, Chelsea |
| 4 | Germany | Bayern Munich, RB Leipzig, Borussia Dortmund, VfL Wolfsburg |
| 4 | Italy | Inter Milan, Atalanta, AC Milan, Juventus |
| 3 | Portugal | Sporting CP, Porto, Benfica |
| 2 | France | LOSC Lille, Paris Saint-Germain |
| 2 | Ukraine | Dynamo Kiev, Shakhtar Donetsk |
| 1 | Austria | RB Salzburg |
| 1 | Belgium | Club Brugge |
| 1 | Moldova | Sheriff Tiraspol |
| 1 | Netherlands | Ajax |
| 1 | Russia | Zenit St. Petersburg |
| 1 | Sweden | Malmo FF |
| 1 | Switzerland | BSC Young Boys |
| 1 | Turkey | Besiktas |