Ten Experiences to Try in Vietnam, Suggested by the UK's Press
Going on a food tour in Ho Chi Minh City, kayaking in Cat Ba (Hai Phong), and learning about Hanoi's history are just 3 of the experiences in Vietnam suggested by Time Out (UK).
While the tourism industry in Southeast Asia is fiercely competitive, Vietnam always has its own characteristics to keep tourists from far away visiting, said a writer for Time Out.
The S-shaped land has tourism potential with diverse destinations such as idyllic sunny beaches, verdant hills, bustling cities and rustic villages.
Visitors have many options for traveling experiences across the country. Here are 10 out of 19 Time Out activities that travelers should try when visiting Vietnam.
1. Riding a motorbike in Ha Giang
The travel magazine introduces Ha Giang topography as a collection of the beauty of heaven and earth. Ma Pi Leng Pass is likened to the soul of this land. From the pass, visitors can observe the Nho Que river winding between the high rocky mountains.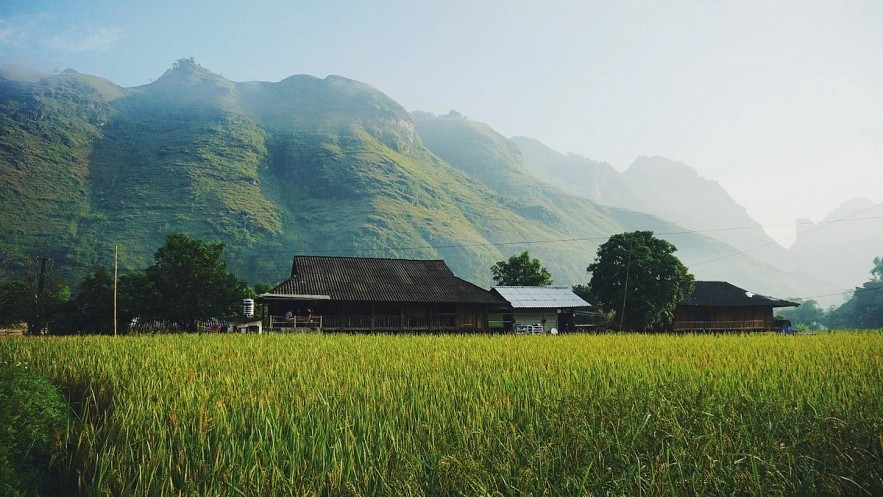 Ha Giang. Photo: Unsplash
To fully enjoy the beautiful scenery of Ha Giang, visitors should ride a motorbike to easily move between the attractions here. Driving a motorbike also allows visitors to be immersed in the misty scenery between the gorges in Ha Giang.
2. Learn history in Hanoi
Time Out introduces Hanoi as a place that blends architectural styles from all periods of the country's history. This is a must-visit place for visitors who love to explore history.
Photo: Bui Ngoc Cong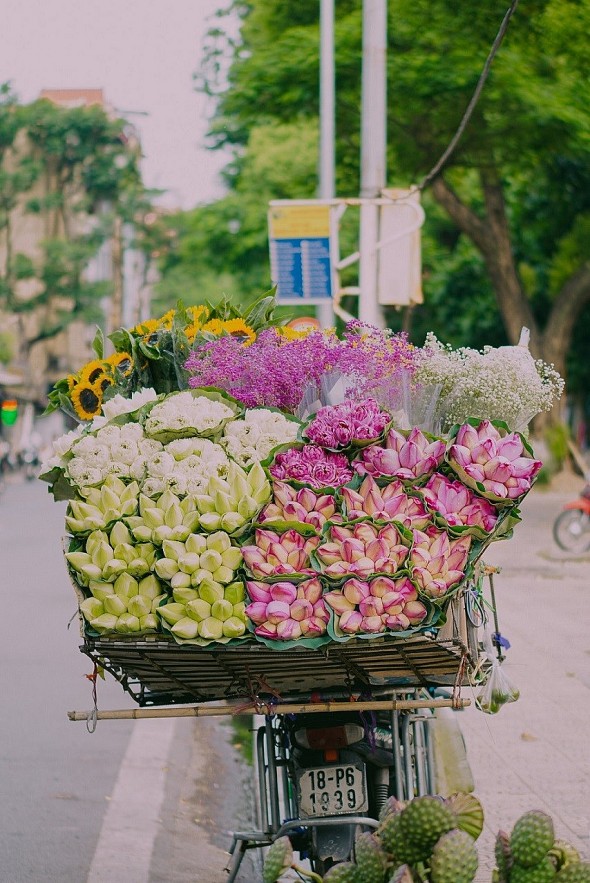 "It is not natural that Hanoi is always so beautiful. There are many things to remember about Hanoi. Street corners, people and colors on flower beds like this." Do Quy Quang, the young photographer shared with the Vietnam Times. Photo: Do Quy Quang
Not only are there historical relics, but Hanoi's cuisine and culture also cause nostalgia for foreign tourists. In Hanoi, it is not difficult for visitors to find dining venues that have welcomed heads of state around the world, from the popular bun cha restaurant loved by Barack Obama and Anthony Bourdain to the restaurant that welcomes Donald Trump.
In addition, learning about local culture is also an interesting activity. Visitors can observe groups of elderly people engrossed in aerobic exercise by Sword Lake or immerse themselves in the noisy atmosphere and shop at the busy Dong Xuan market.
3. Kayaking in Cat Ba
Located in the south of Ha Long Bay (Quang Ninh), Cat Ba Island (Hai Phong) is also a place that attracts many foreign tourists.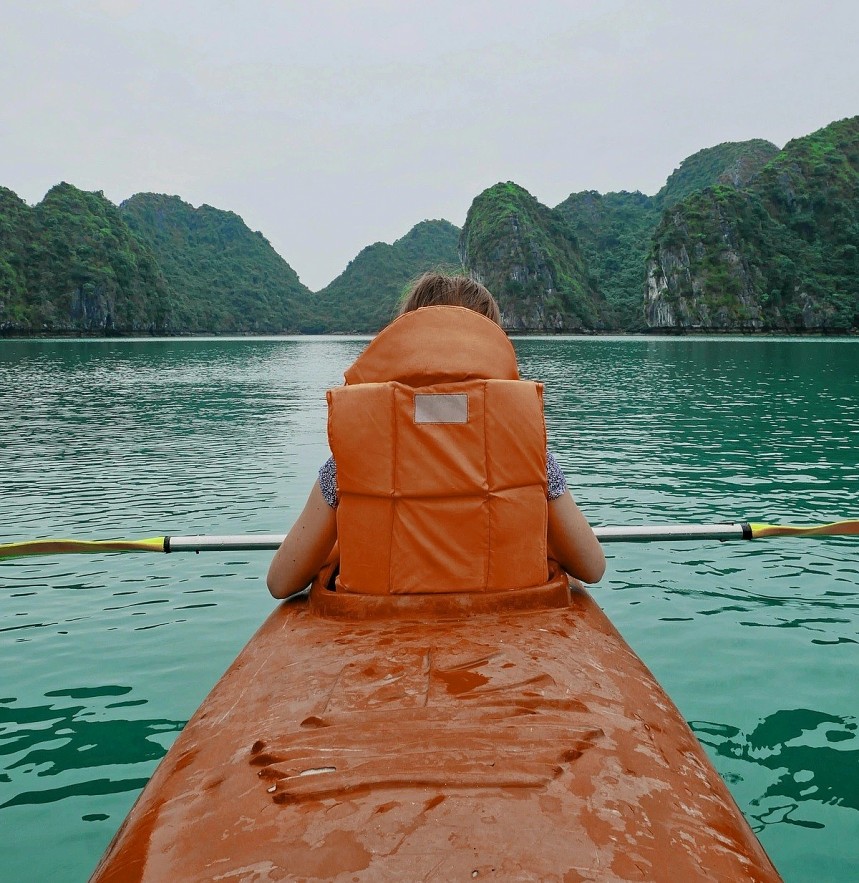 Photo: Unsplash
Time Out commented that Cat Ba offers visitors more adventurous and challenging experiences than popular activities in Ha Long. In addition, Cat Ba also possesses a diverse ecosystem with green forests among limestone islands.
Here, visitors can kayak to admire the sea view, and enjoy a vacation separate away from the mainland.
4. Admire the rustic features of Quy Nhon beach
Quy Nhon is a city surrounded by wide, clean beaches and cool hills. Fresh seafood and pancakes are two things visitors can't miss when coming here, Time Out suggests.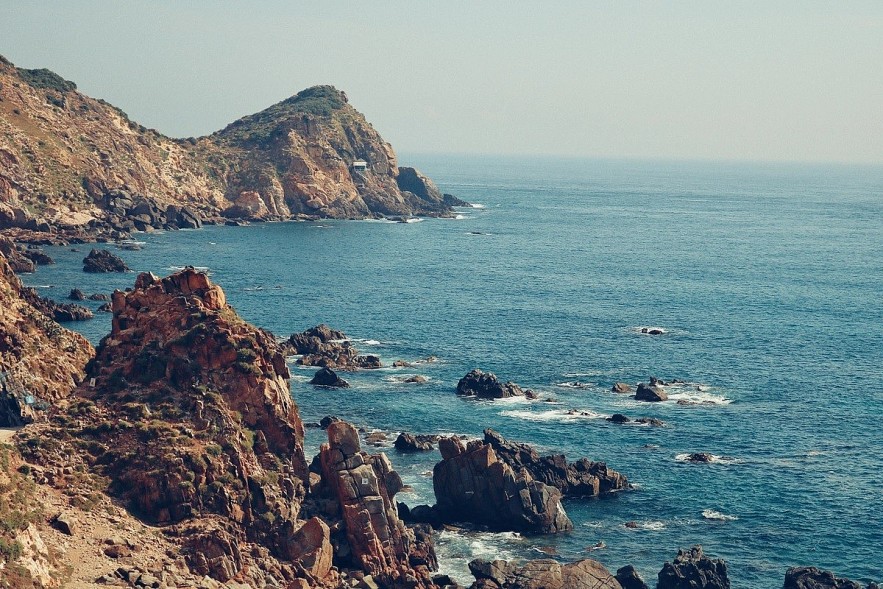 Photo: Zing
Ky Co Beach, located to the north of the city, is a popular spot for both local and international tourists. This beach attracts thanks to its rustic and natural beauty.
5. Explore the coffee capital - Buon Ma Thuot
Buon Ma Thuot is the next place recommended by travel magazines for tourists to visit when coming to Vietnam. Time Out calls Buon Ma Thuot the "coffee capital" because this place is famous for its specialty - coffee trees.
The fertile soil, lush hills, and cool dry climate of the Central Highlands make it the perfect place to develop the coffee industry.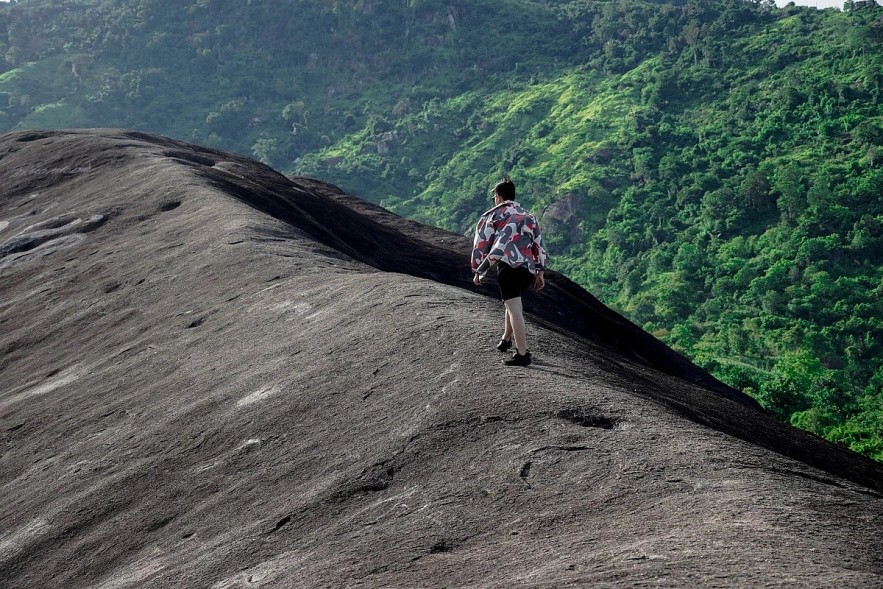 Photo: Nguyen Thanh Tinh.
In addition to visiting the coffee hills, visitors can learn about the local culture at Yok Don National Park. This is home to some of Vietnam's last remaining wild elephants.
6. Enjoy the highland climate
It is no coincidence that Da Lat (Lam Dong) is a popular tourist destination for many tourists. British travel magazine describes Da Lat as a city hidden in the forest, a place to escape from the sweltering heat of the city.
Photo: Duy Hieu.
Da Lat is known for its cool climate and slow pace of life of local people. For a long time, the city of mist has been an ideal vacation spot. Da Lat has a variety of tourism types, from resorts to cloud-hunting trips around the valley to satisfy visitors.
7. Food tour in HCMC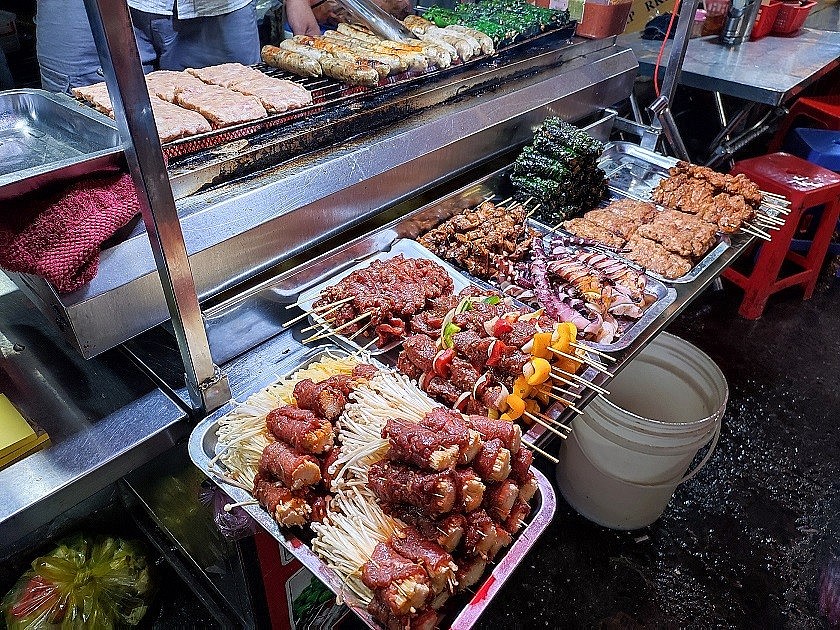 Food 'paradise' near Thi Ky Lake, District 10, HCMC. Photo: Ollie Le Nguyen
Ho Chi Minh City appeared on the list with the proposal as a culinary paradise for tourists. The city is famous for foreign tourists thanks to its vibrant and bustling atmosphere.
The cuisine here varies from traditional to mixed culture. Wherever you go, you can find and enjoy famous dishes. From bun cha to bread or broken rice... all are available in HCMC.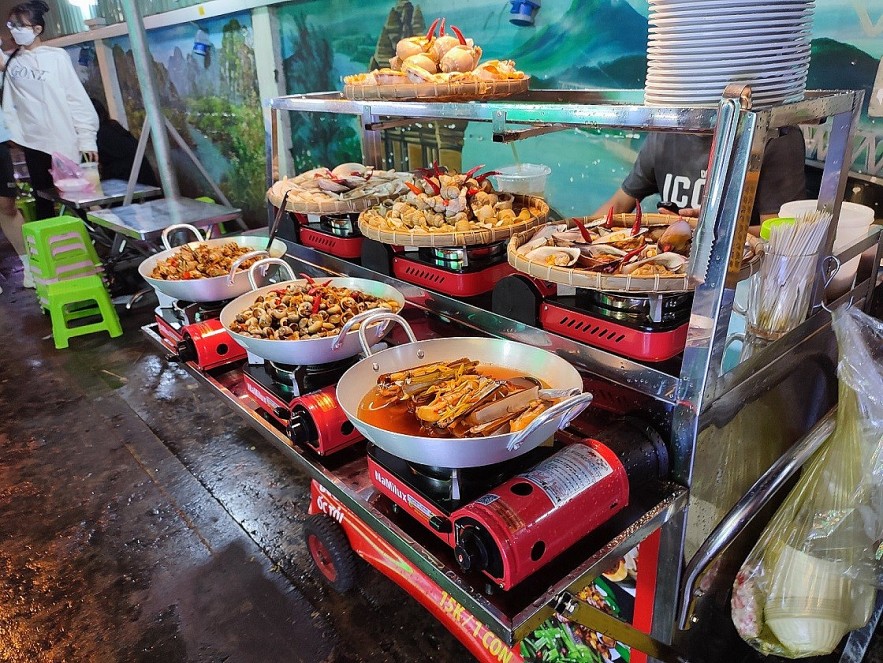 Food 'paradise' near Thi Ky Lake, District 10, HCMC. Photo: Ollie Le Nguyen
In addition, Time Out also suggests that visitors spend time watching the sunset on the Saigon River and enjoy the city's nightlife.
8. Secluded life on a remote island
If you are looking for a place away from modern life, you can go to Con Dao (Ba Ria - Vung Tau). This place is likened to "a separate world, a one of a-kind place".
This secluded island offers visitors pristine views, where the coastline and horizon intersect to create stunning scenery, as described in Time Out.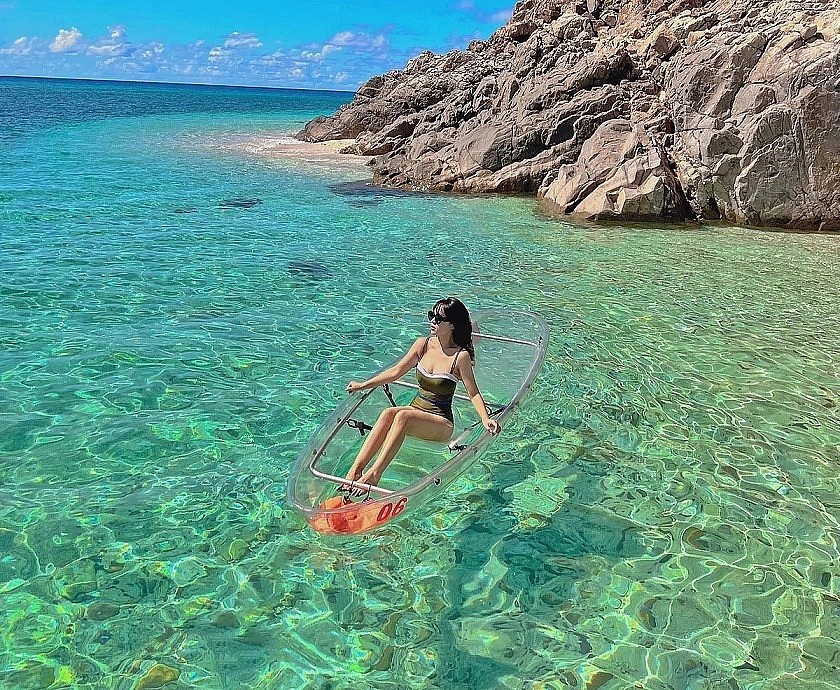 Transparent kayaking in Con Dao. Photo: Ngoc Ha Chu
Visitors to this resort can experience many activities in harmony with nature such as enjoying fresh seafood, and diving to see corals.
Watching the sunrise or sunset from Shark Cape also leaves many impressions that are hard to find elsewhere. The historical sites on the island are also attractive destinations for tourists who want to learn about the local culture.
9. Resort in Phu Quoc
Phu Quoc (Kien Giang) is no longer a strange name on the world tourist map. The famous island of the S-shaped land is blessed with many beautiful beaches.
Time Out commented that Phu Quoc's rapid tourism development also entails many problems with the overexploitation of nature here. However, this place still retains its distinct beauty.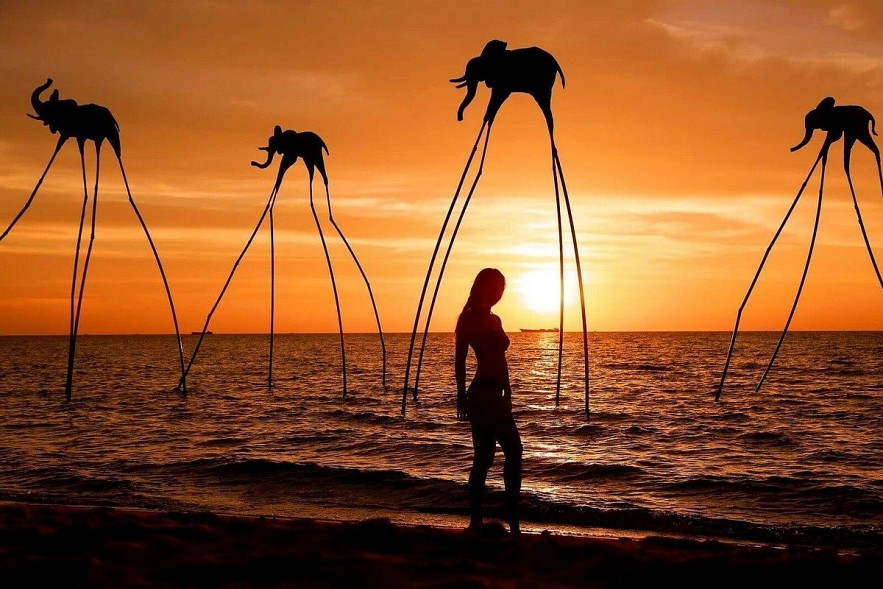 Photo: Box Travel.
Coming to Phu Quoc, in addition to enjoying the sea view, visitors can learn about local culture through food. This island city is home to the famous Vietnamese fish sauce. Fish sauce factories on the island are regularly open for tourists to visit.
10. Visit Sa Dec flower market
Dubbed the flower capital of the Mekong Delta, Sa Dec is most crowded around the time of the Lunar New Year. Located on the banks of the majestic Mekong River, the rhythm of life of the people here revolves around the river.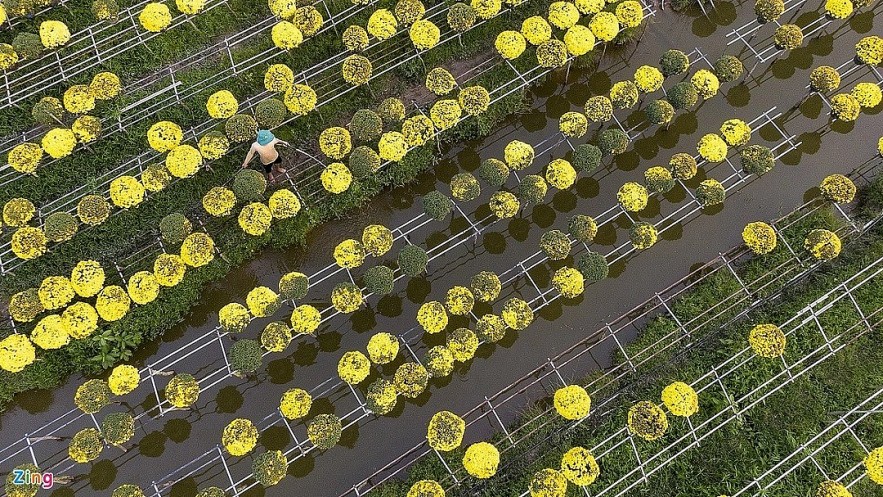 Photo: Pham Ngon.
Visitors can rent a motorbike and explore the small roads, and trails, running through flower and rice fields. The most beautiful season here falls in the first 2 months of the year because at this time people are preparing to display flowers to welcome spring.
Zing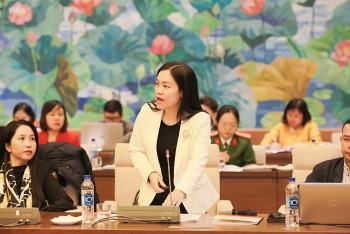 Friendship
Doan Thu Huyen, Vietnam Country Director for Campaign for Tobacco-Free Kids, made the statement at the "Child Downing Prevention" seminar.