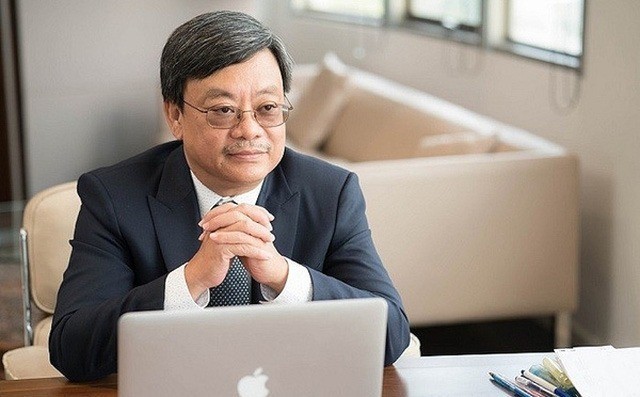 Massan Group Chairman Nguyen Dang Quang. Photo: Massan
The Massan Group Chairman said that if we only use defensive tactics, we cannot win the game. So, it needs to combine both attacking and defensive skills.
According to the Massan Group Chairman, keeping ourselves calm and not panic is the most important thing right now.
"The fear paralyzes all the sense of people, organizations and the economy", he said.
Sharing the same view, FPT Group Chairman Truong Gia Binh said that fear brings immeasurable impact to Vietnamese enterprises.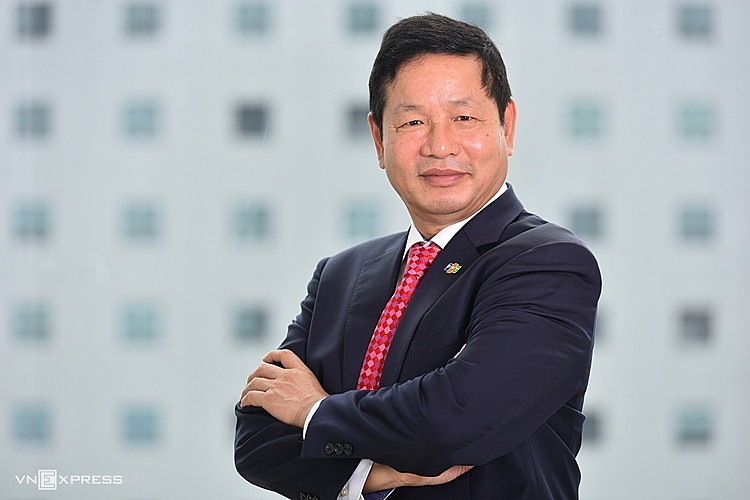 FPT Group Chairman Truong Gia Binh. Photo: Giang Huy
"If COVID-19 has not ended and the economic crisis has come, how will businesses overcome it," he said.
In his view, the Government has done a good job against the COVID-19 pandemic. However, it's also necessary to start the battle against recession and unemployment "as soon as possible". At micro level, each firm must be ready to live with difficult circumstances because difficulties can come at any time.
Mr. Tran Ba Duong – Chairman of the Board of Thaco Group, who has experienced many difficulties to found a multi-industry group in Mechanics, Agriculture, Construction & Investment, Logistics, and Commerce & Service, said every business has seen many ebbs and flows of profits over the years.
"Just like that, COVID-19 comes and goes", he said.
As he analyzed, foreign enterprises only invest to Vietnam when they're offered favorable conditions. Meanwhile, domestic enterprises must always accompany and develop with the country. Therefore, according to him, the Government's supporting policies for domestic enterprises are now very necessary. However, it is not necessary to give incentives for all industries, each of them needs different support and orientation.
As his explained, when COVID-19 ends in China, the country will need a huge supply of agricultural commodities. So, agricultural goods will be a key export sector of Vietnam's economy after the pandemic.
"We need to invest heavily for exports", he added.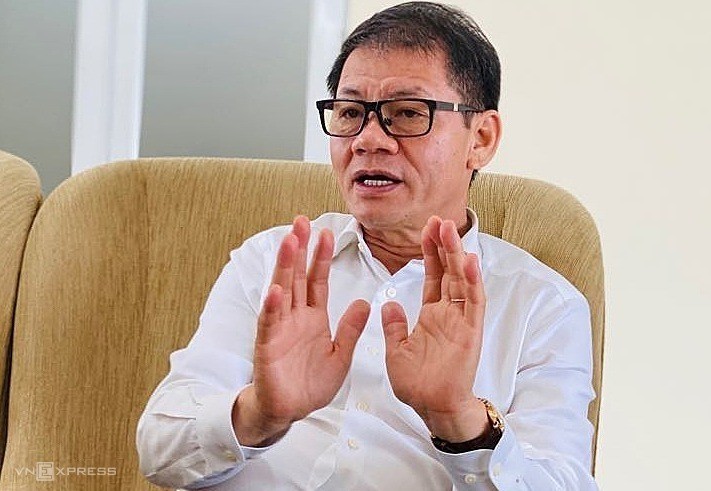 Mr. Tran Ba Duong – Chairman of the Board of Thaco Group. Photo: Hoai Thu
Crisis is always the driving force for change
For Massan boss, this is the time to promote new services.
Mr. Quang said, for fear of coronavirus spread, people avoid going to crowded places. Therefore, this is the opportunity for online sales.
Mr. Truong Gia Binh - Chairman of FPT agreed that at this time, enterprises should "transfer everything to online, enhance internal service quality". Similarly, Mr. Ho Hung Anh - Chairman of Techcombank also viewed crisis as an opportunity to activate and promote cashless payments.
Another opportunity mentioned by Masan boss is export. The crisis has just begun with the global economy. While global supply chains are collapsing and deficient in many places due to production bottlenecks in China, this is an opportunity for Vietnamese businesses.
Regarding the disease response scenario, the Chairman of Techcombank acknowledged that businesses should also think about setting up a risk reserve fund of themselves, instead of relying on external resources. " Although we believe in better future, we should anticipate all difficulties that may occur " he said.
VNT