Huge opportunities for Vietnam's broader economic cooperation to join French-speaking Africa
Vietnamese businesses have huge opportunities to operate in French-speaking African countries, Trade Counsellor in Algeria Hoang Duc Nhuan has said. Plenty of investment opportunities exist for Vietnamese firms in the 32 French-speaking nations in Africa.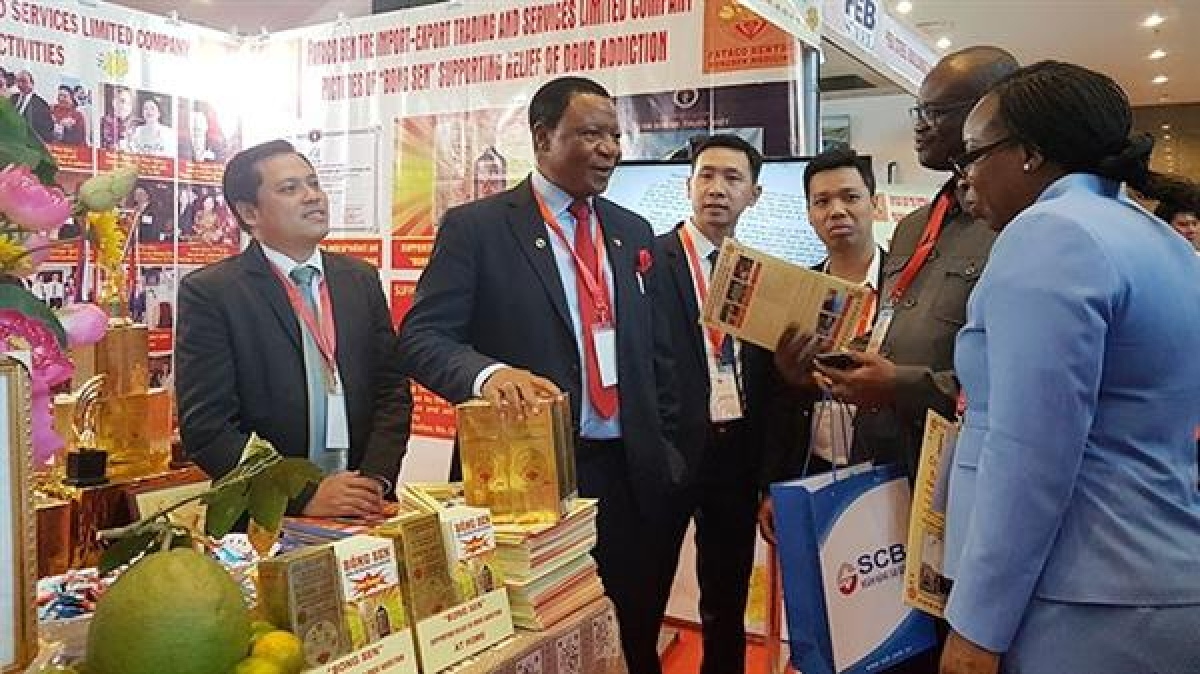 Vietnamese products are introduced to African businesses at an exhibition. Photo VOV
Hoang Duc Nhuan, Vietnamese trade counselor in Algeria, Gambia, Mali, Niger, and Senegal, made the remarks during a recent online seminar aimed at discussing potential prospects for expanding economic and trade co-operation between the country and French-speaking territories in Africa.
Amid the global economic landscape and trade being seriously affected by the impact of the novel coronavirus (COVID-19) epidemic, the seminar enjoyed the participation of hundreds of agencies, businesses, and associations from both the nation and African states who are members of the International Orgnisation of the Francophonie (OIF).
During the course of the event, African organisation and business representatives expressed their great appreciation for the country's role and position in Southeast Asia, in addition to affirming their desire to further boost bilateral economic, trade, and investment ties with the nation. Indeed, the African side hailed the efforts of the Vietnamese Government to contain the COVID-19 pandemic in an effective manner as well as implementing solutions to post-pandemic economic recovery efforts, reported VOV.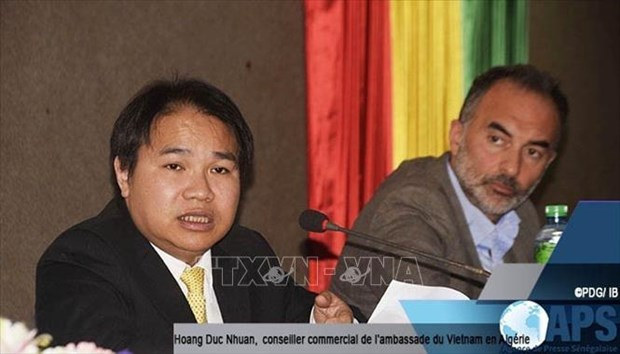 Trade Counsellor in Algeria Hoang Duc Nhuan (Photo: VNA)
In an interview granted to the Vietnam News Agency (VNA) on the sidelines of an online workshop on economic and trade cooperation potential and prospects between Vietnam and the French-speaking African countries, the official said Vietnam's export revenue to the countries reached 1.7 billion USD in 2019, up 6.3 percent, and its import value, 2.8 billion USD, up 12 percent year-on-year.
According to the General Department of Vietnam Customs, the two-way trade increased from 2.7 billion USD in 2015 to 4.5 billion USD last year, making up 88 percent of the total trade between Vietnam and Africa, with an annual growth rate of 13.6 percent.
Vietnam has maintained trade ties with major partners in the region such as Ivory Coast, Ghana, Egypt, the Republic of Congo, Cameroon, Morocco, the Democratic Republic of the Congo, Togo, Mozambique and Benin.
Vietnam exports rice, mobile phones and components, computers, electronics and motorbikes to the countries, while importing production materials like crude cashew nuts, cotton, and wood and timber products.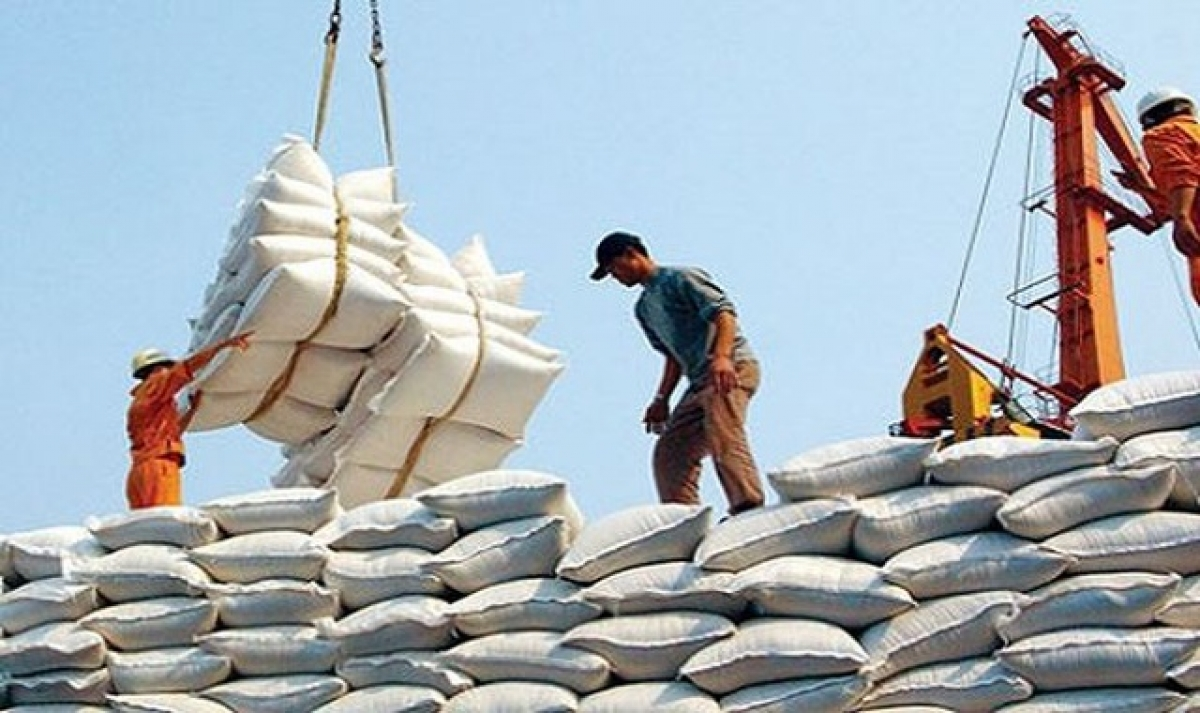 Rice is one of Vietnam's major exports to African countries.
With a large-scale market and positive growth recorded in recent years, Africa can be viewed as one of the world's new hubs of economic development, opening up bright prospects for trade and investment co-operation for Vietnamese enterprises.
As the most dynamically-emerging nation in Southeast Asia with connections to a wide range of markets through FTAs, Vietnam has become an important partner for many African states in the Asia-Pacific region.
As such, it is ready to act as a bridge between French speaking countries in Africa and the Asia-Pacific region in realizing the Francophone Economic Development Strategy.
Africa enjoys many opportunities for greater trade and investment co-operation with Vietnamese enterprises, with the nation being viewed as an important partner in the Asia-Pacific region for many African states due to its dynamically-developing economy that is connected to vast markets through numerous free trade agreements,.
Due to these factors, the country is ready to act as a bridge between the OIF bloc and the Asia-Pacific region through the implementation of the Francophone Economic Development Strategy, the Deputy Minister added.
According to Vietnamese trade counselor Nhuan, Africa in general and the French-speaking countries in this region in particular still have plenty of room for Vietnamese goods. Alongside normal trade, the continent is currently emerging as a potentially lucrative global investment destination.
This can be seen as many Vietnamese state-owned corporations and private enterprises have yielded positive results in their investment on the continent, with this being seen in the fields of oil and gas exploitation, telecommunications, hydropower, and wood processing, the trade official stated.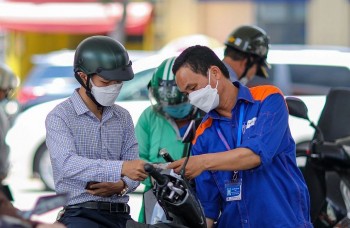 Economy
Vietnam Business & Weather Briefing (Oct 2): Binh Duong lures foreign investors with special care, the North and Central regions continue to have heavy rains, leading to the risk of flooding, flash floods, and landslides.