"Huong Thom Que Me" - Thich Nhat Hanh's calligraphy exhibition display in Hanoi
Vietnamese Zen Master Thich Nhat Hanh's calligraphy works are currently on display at the Vietnam University of Fine Arts on Hanoi's Yet Kieu Street, and the exhibition reflects the Zen master's love for Mother Earth, who nurtures and protects all sentient beings.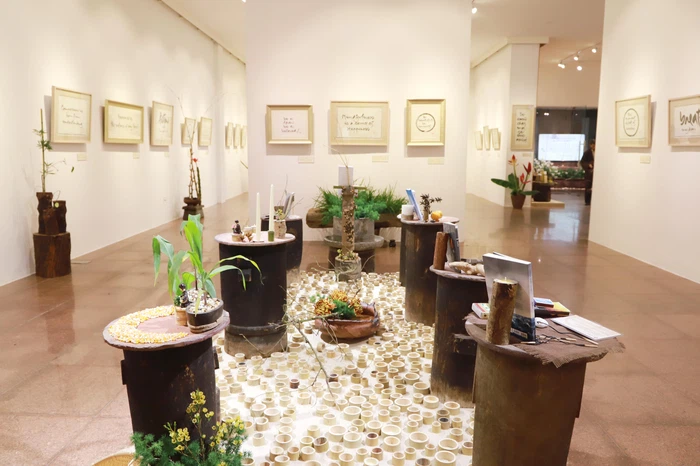 Photo: Phunuvietnam
The "Huong Thom Que Me" (The Fragrance of Motherland) exhibition, held April 14- 26, displays 100 works of calligraphy in various languages including Vietnamese, English, French and Chinese, according to VnExpress.
The works reflect the Zen master's love for Mother Earth, who nurtures and protects all sentient beings.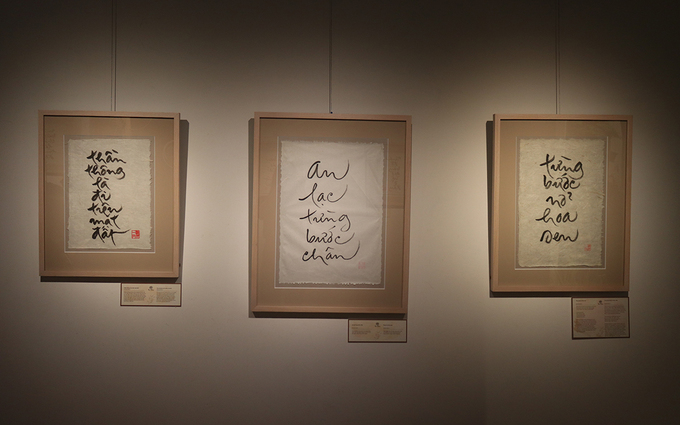 Calligraphy works by Thich Nhat Hanh. Photo by VnExpress/Thanh Tuyen.
The exhibition takes its name from the title of a new book that features Thich Nhat Hanh calligraphy.
According to Eve Yuen, a Hong Kong-based art critic, Hanh's works are choreographic calligraphy that exude exquisite qualities, incorporating straight and solid lines as well as flowing curves in a balanced composition.
The works were earlier displayed in France, Germany, Canada, the U.S., Thailand, Taiwan, Hong Kong, and Ho Chi Minh City.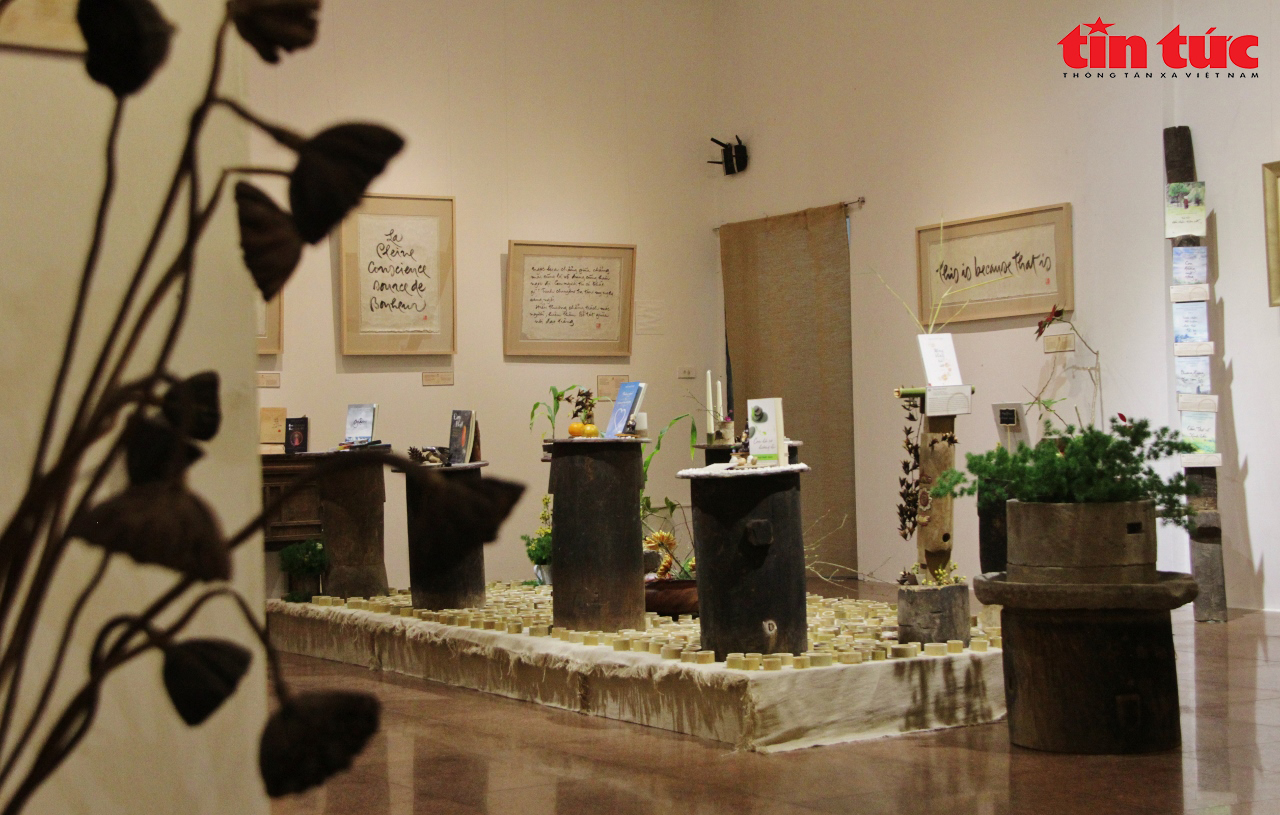 Photo: Baotintuc.vn
The Zen master said he has done more than 10,000 calligraphic works since 1994. They have helped him demonstrate the art of mindful living to his students. They have become a source of donations supporting humanitarian projects in many developing countries.
"Writing calligraphy is a practice of meditation," the Master has said.
Thich Nhat Hanh, considered the second most influential Buddhist leader in the world after the Dalai Lama, studied and practiced Zen Buddhism from 1942.
Photo: Baotintuc.vn
Born in 1926, he became a monk at the age of 23 after studying Buddhism for seven years.
In the 1960s he spearheaded a movement by Buddhists in southern Vietnam that called for a negotiated end to the Vietnam War.
He left the country in 1966 and lived in Plum Village in southern France for decades, traveling regularly throughout North America and Europe to give lectures on mindfulness and peace.
Thich Nhat Hanh is also a celebrated poet and peace activist. He was nominated for the Nobel Prize by Martin Luther King, Jr. in 1967, and is the author of more than 100 books, including several bestsellers like the "The Miracle of Mindfulness."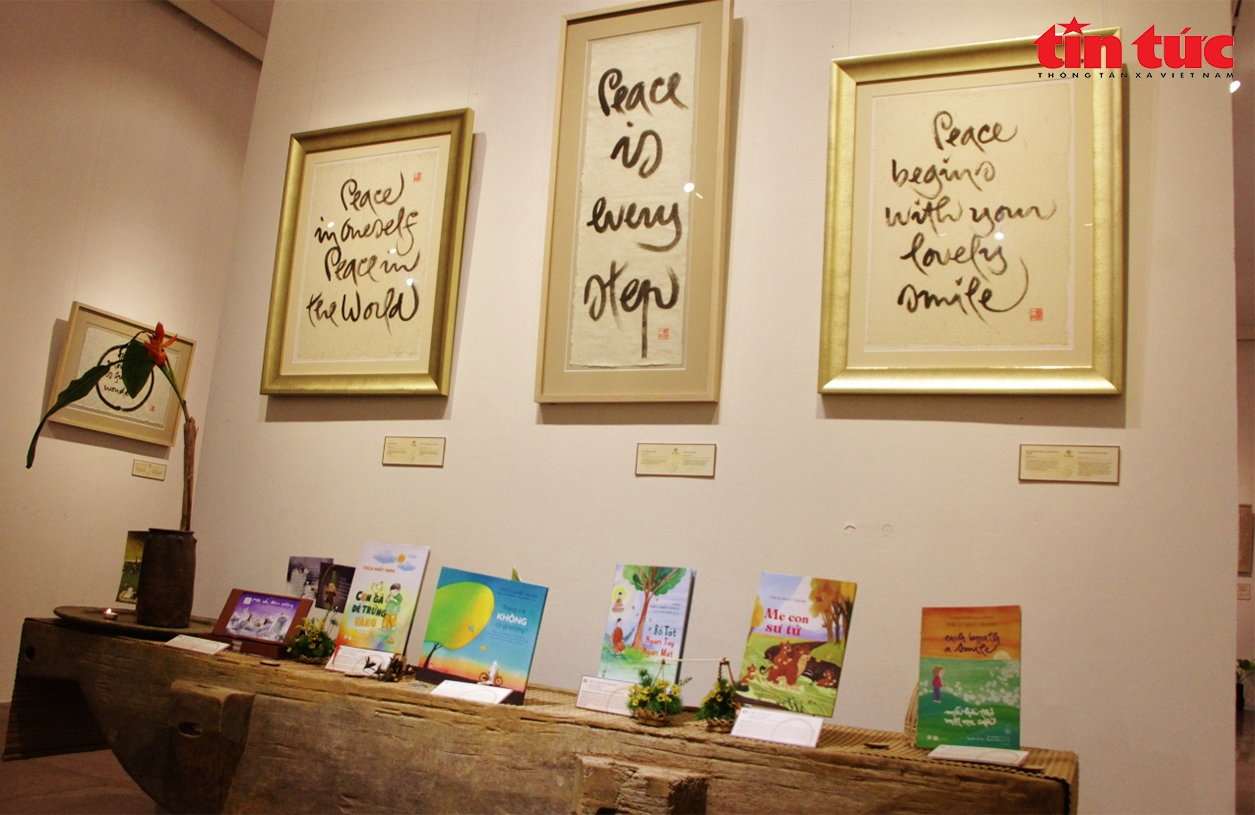 Photo: Baotintuc.vn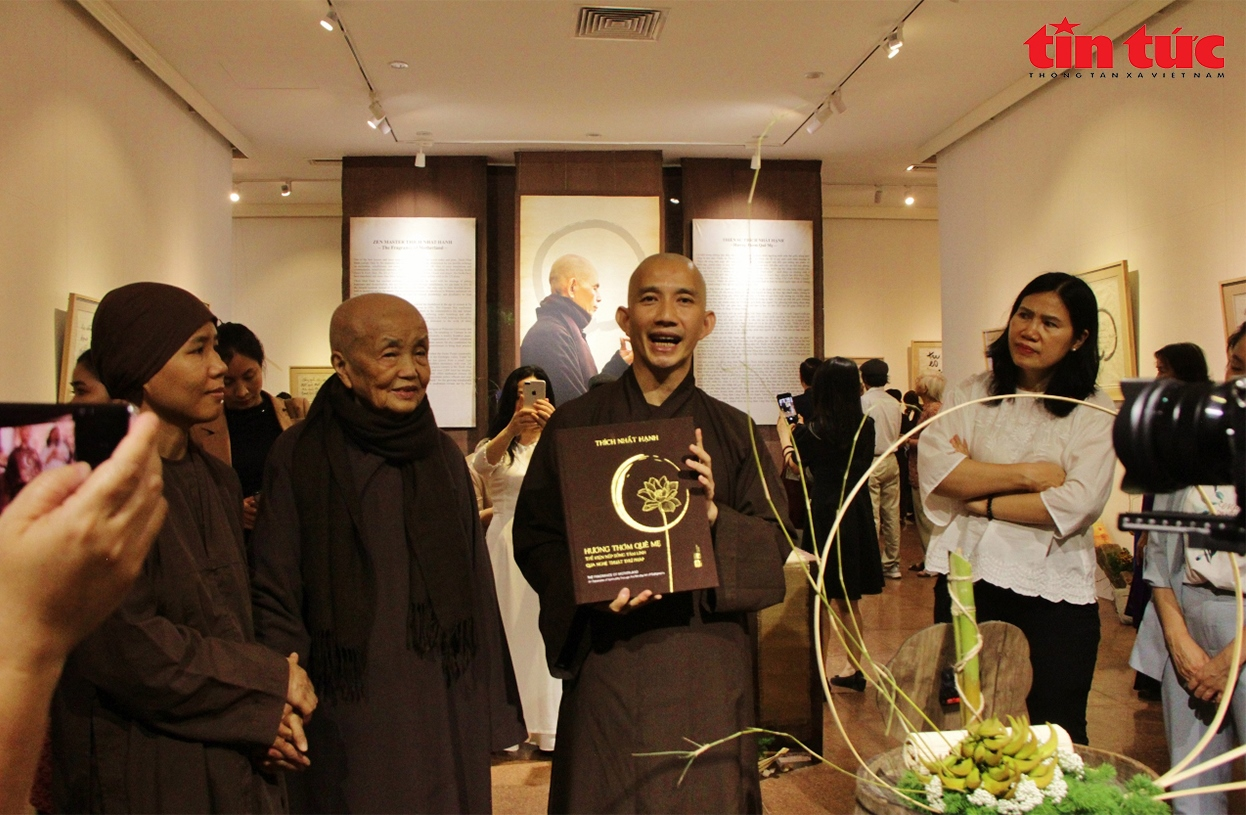 Photo: Baotintuc.vn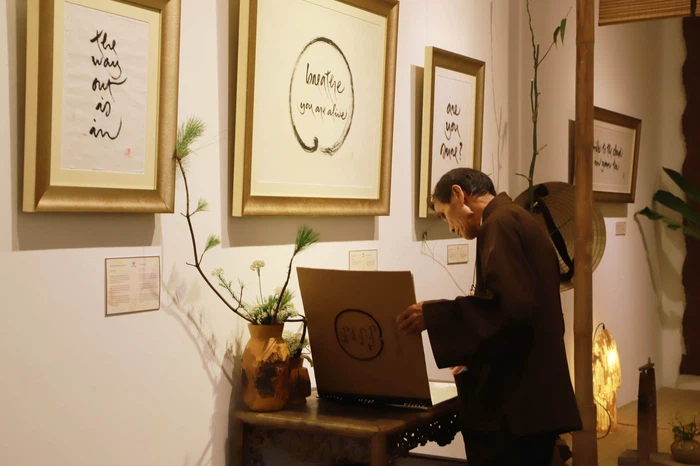 Photo: Phunuvietnam
The art of calligraphy in Vietnam
Much has changed and adapted throughout Vietnamese history, and calligraphy, an essential element of Vietnamese culture, has seen old and new streams merge into one as seen today.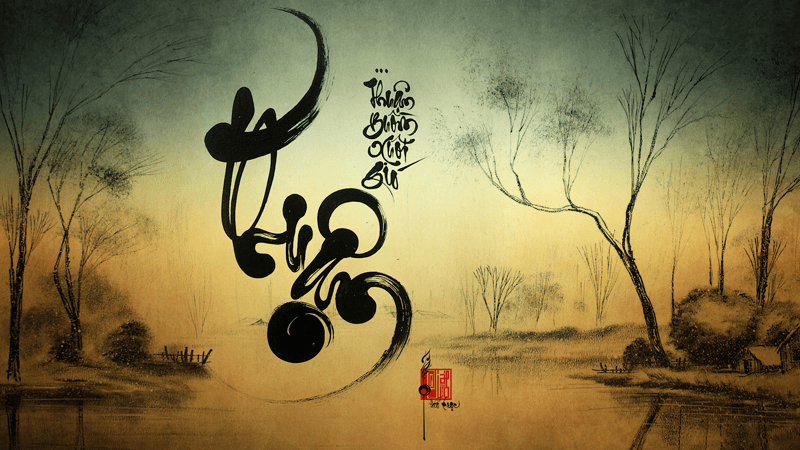 Photo: itourvn
Calligraphy is called "Thu Phap" in Vietnamese, "Thu" means script while "Phap" means rule, together the term means "the rule of writing".
Through time, Vietnamese calligraphy has grown beyond its original meaning as the rule to write beautifully to become an art of blowing the beauty into every single character.
Different from the Western calligraphy style, which uses a number of drawing tools like pen nibs, erasers, rulers, compasses, and squares to achieve accurate letter proportions, while Vietnamese calligraphers only use brushes and black ink to achieve the beauty of philosophy hidden inside.
Many people when they hear the word "calligraphy" think of a Chinese piece of art. This thought process is understandable since China is the birthplace of the art. Vietnamese calligraphy is strongly affected by that of China due to cultural exchanges in the past and its neighboring geographic location at the present. Vietnamese calligraphy also follows the standards of Chinese calligraphy and uses Han script (Chinese language) in many of its writings.
However, as Han scrip failed to fully represent the richness of Vietnamese language, Nom script came to replace Han in Vietnamese calligraphy.
This art was born with the purpose to serve Vietnamese civilians, focusing on the virtue, the right, the beauty and the dreams of people, or maybe an inspiration of the writer.
Not satisfied with the invention of Han - Nom calligraphy, Vietnamese calligraphers kept on contributing to the copiousness of calligraphy to keep up with the development of Vietnamese with two more calligraphic methods: modern Vietnamese script calligraphy and "Tien Ve" (Zenei shodou) calligraphy.
Inheriting most of the quintessential qualities of Han - Nom calligraphy, Vietnamese script calligraphy was created and became prosperous during the last 10 years.
The method of calligraphy was a respectful innovation that closely followed classical methods and preserved a meaningful traditional art of Vietnam.
Vietnamese script calligraphy shares many similarities with Han - Nom calligraphy such as using brushes and Chinese ink, writing on white and red paper, having letters arranged inside round or square blocks, the position of the seal, and the meaning of the calligraphy. However, the follower is richer in terms of writing style.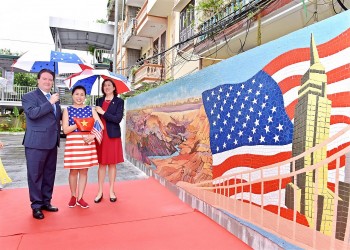 Multimedia
A ceramic mosaic mural named "Vietnam - US friendship" depicting the natural and cultural heritages of the two countries, was just revealed in Hanoi