On July 16, the Fine Arts Museum in Ho Chi Minh City opened the "Connecting" exhibition to introduce the selected arts works of an 11 - painter group from 3 Vietnamese regions during this year. This marks its first exhibition in the south, after three seasons held in Hanoi.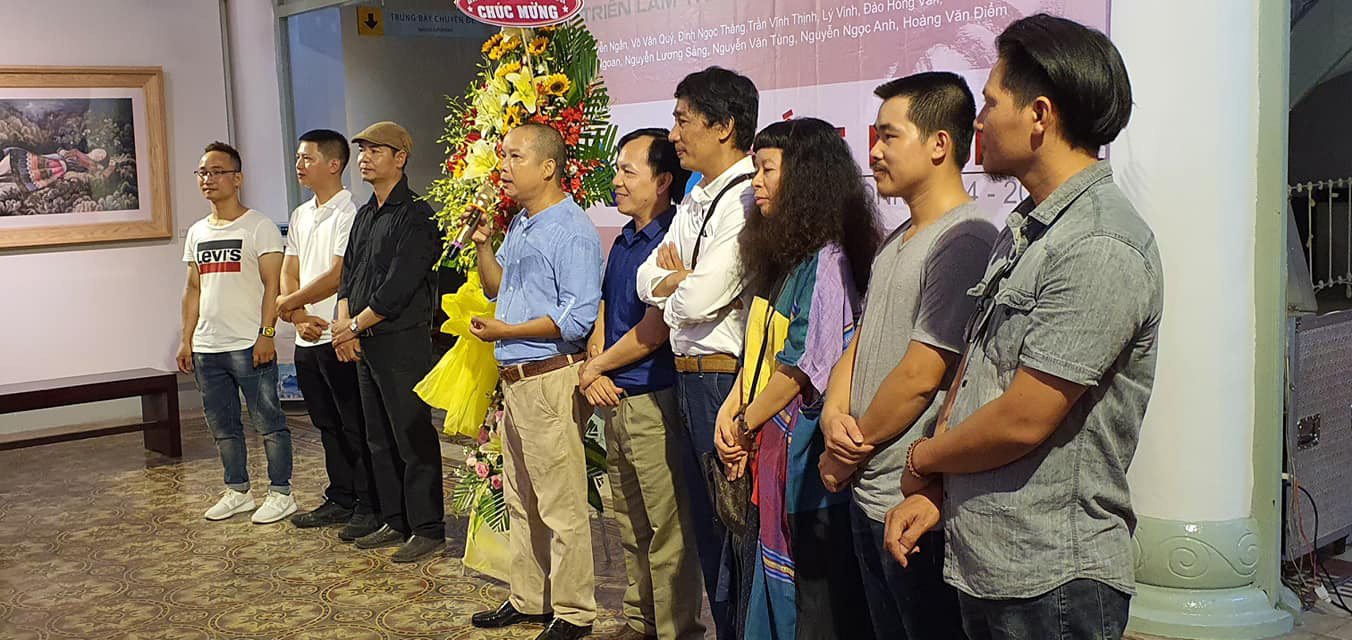 The arts club's painters. Photo: Vietnamnet
This year's exhibition displayed nearly 60 works, expressed via various materials, from oil canvases, acrylic, lacquer, carvings ... with different subjects. Each author showed unique stories about nature, people and social interested issue from their own perspectives, but mingle with the common goal of beauty orientation.
"After 3 seasons of organization, our team headed the South to get the opportunity to present new works with painting lovers in Ho Chi Minh City. Different pen styles, styles and visual language of each artist will bring a vivid and colorful portrait for the exhibitors, "shared the group's representative.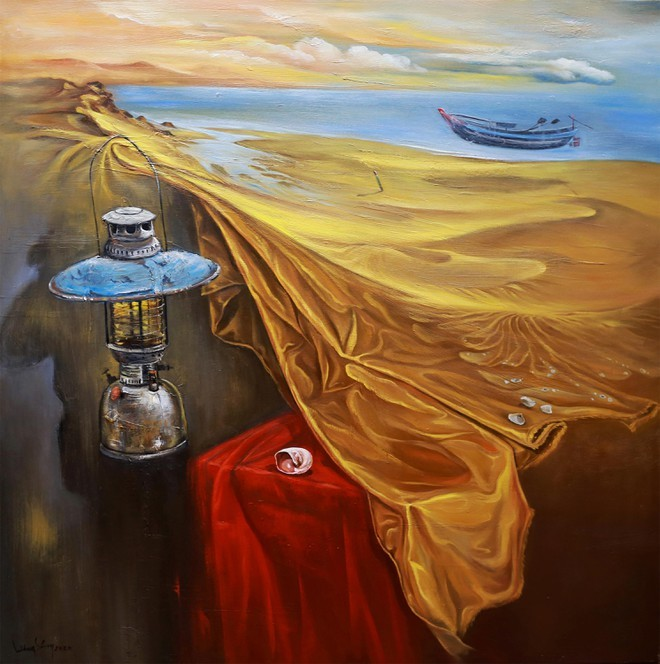 Oil painting created by Nguyen Luong Sang from the central province of Quang Binh, named "Dai cat vang" (100cm x 100cm, 2020)
The group was established in 2017, initiated by 3 artists Tran Vinh Thinh, Nguyen Ngan and Ly Van Vinh via facebook. Over the past 3 years, the group admitted more members from localities in all 3 regions, raising the total to 11. They are Hoang Van Diem (Lang Son), Nguyen Ngan (Ha Nam), Ly Van Vinh (Hung Yen), Dao Hong Van (Vinh Phuc), Nguyen Ngoc Anh, Nguyen Tung (Hanoi), Bui Ngoan (Thanh Hoa) , Nguyen Luong Sang (Quang Binh), Tran Vinh Thinh, Vo Van Quy (Hue), Dinh Ngoc Thang (Ho Chi Minh City).
People in the arts club all get to know each other online. After that, they formed a group with the goal of sharing to develop their careers, releasing new works and exhibitions to exchange with art collectors and public every year.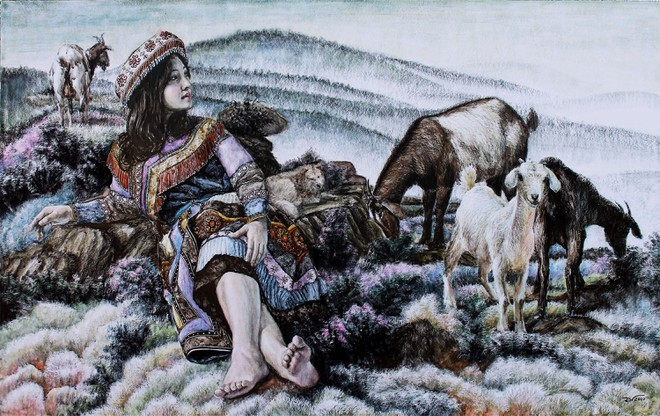 A watercolour painting "Dinh nui mo suong" (100cm x 200cm, 2020) created by Hoang Van Diem from the northern province of Lang Son.
The artists shared that the last Covid-19 pandemic posed a significant impact on society in general and the literary community in particular. As the characteristics of paintings being able to work alone, they have all created diligently over this time. Based on the exhibition, each individual in the group wants to contribute their new works - as a way to encourage the spirit, to common duites in the "new normal" atmosphere after a difficult period. The Connecting exhibition lasts 10 days, from 16-25 July.
Some outstanding paintings: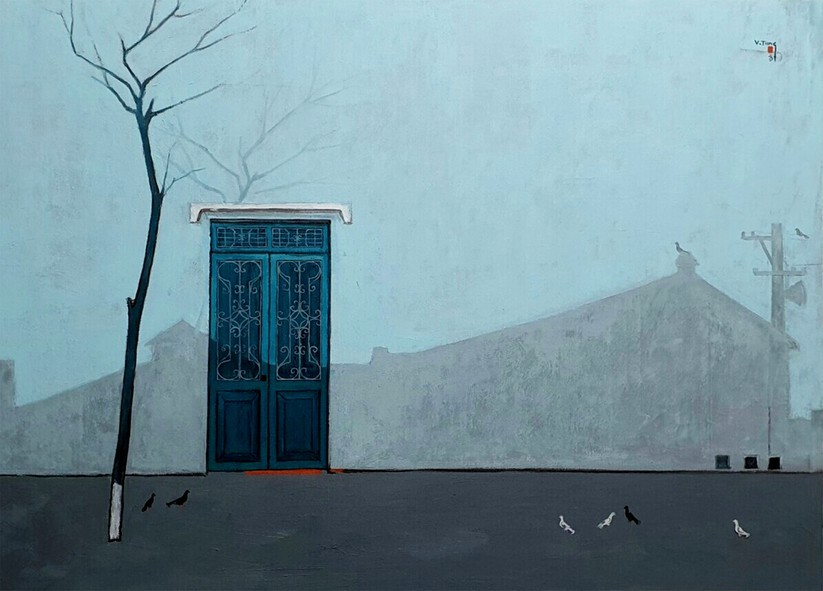 "Nang nhe" ( 90cm x 125cm, 2020) , oil painting by Nguyen Tung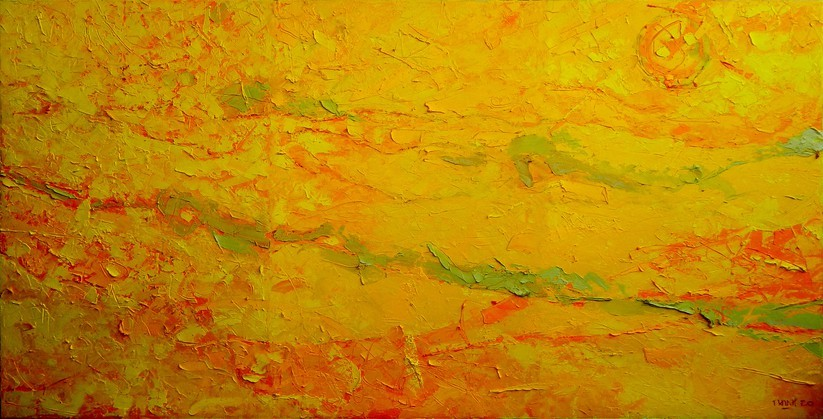 "Dong song que huong coi nguon" A lacquer created by Tran Vinh Thinh from Hue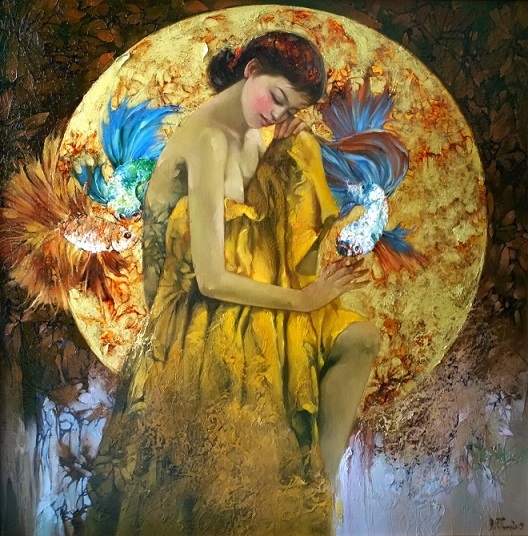 "Mo ve mot dai duong" of Dinh Ngoc Thang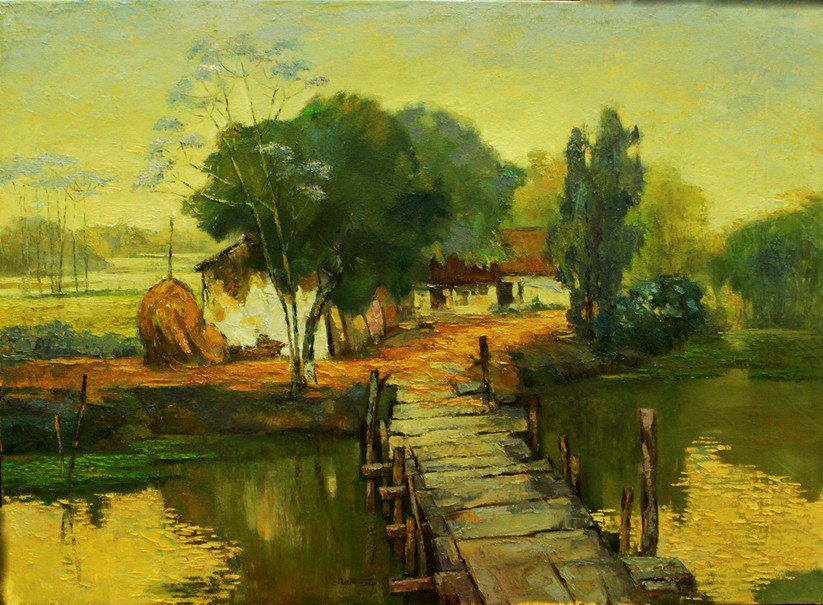 A lacquer painting shows a rural landscape by Nguyen Ngan from the northern province of Ha Nam, named "Phong canh 2"
"Roi to" by Bui Ngoan
"Toi", meant "Myself" in English by Dao Hong Van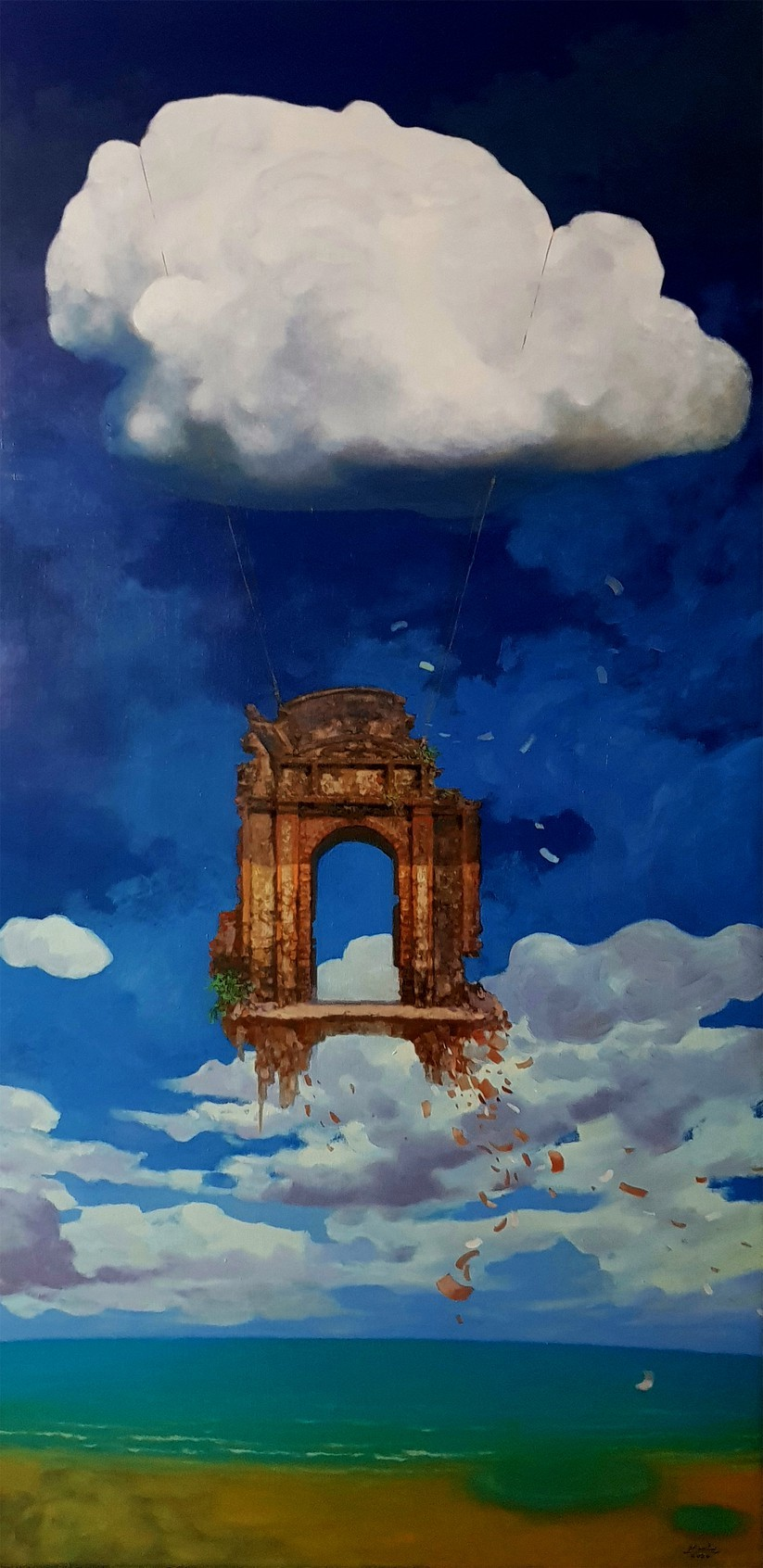 'Du ngoan 1' (oil painting, 120cm x 60cm, 2020) of Nguyen Ngoc Anh
e
Janet Dang