In photos: Quang Binh left ravaged after record flooding
Many houses were ruined and possessions were swept away after floodwaters subsided in Quang Binh's Le Thuy District in central region.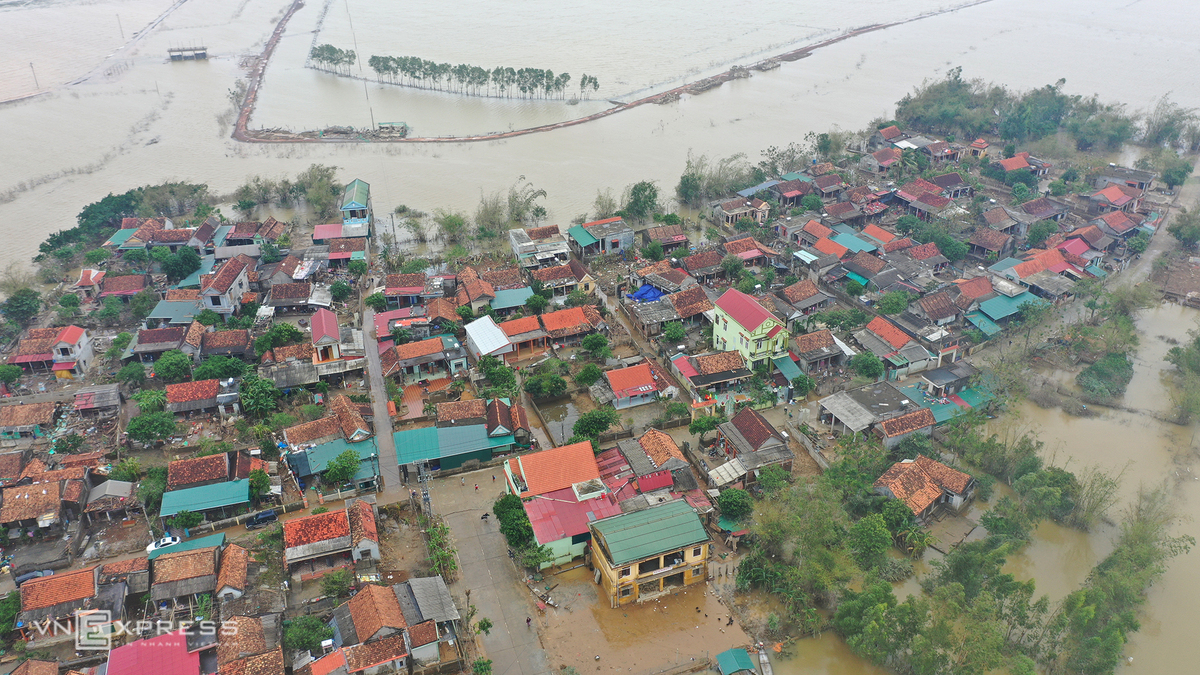 Photo: VNExpress
Loc Thuy Commune in Le Thuy District, Quang Binh province is one of the most heavily flooded areas in the central region. Many houses were inundated to the roof, forcing people to evacuate to higher places. Le Thuy Commune has 32,000 flooded and 98 damaged houses, VNExpress reported.
During the past three days, residents have started to return home as floodwaters recede and find their possessions, cattle, and poultry have been swept away.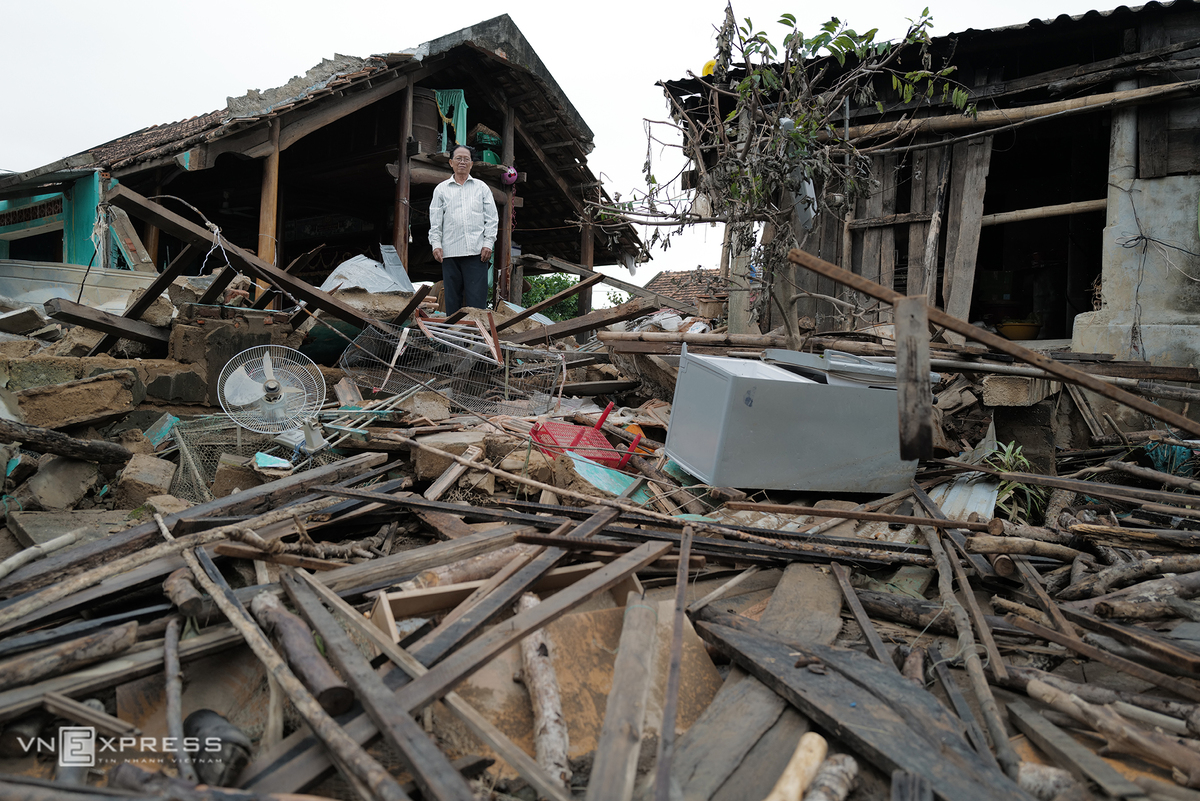 Photo: VNExpress
Duong Quang Doi, 74, stands in front of his ravaged house. 2.5 tons of grain along with hundreds of his chickens and pigs were swept away by floods.
"I am empty-handed after three-day evacuation due to floods. I cannot find my gas stove, so, there is no means to cook", he said.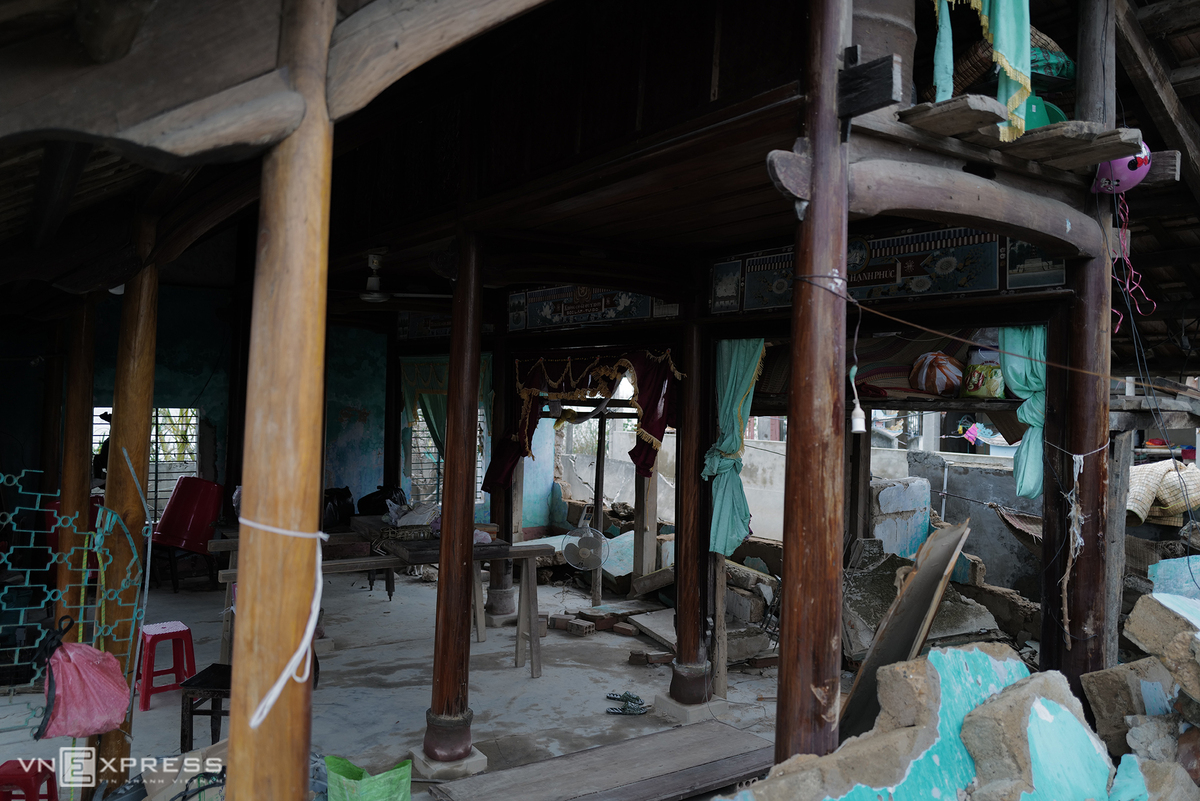 Photo: VNExpress
The historical deluge swept away his tables, chairs, bed, and wardrobe. He has to create a makeshift table to place food and necessities supplied by the rescue teams.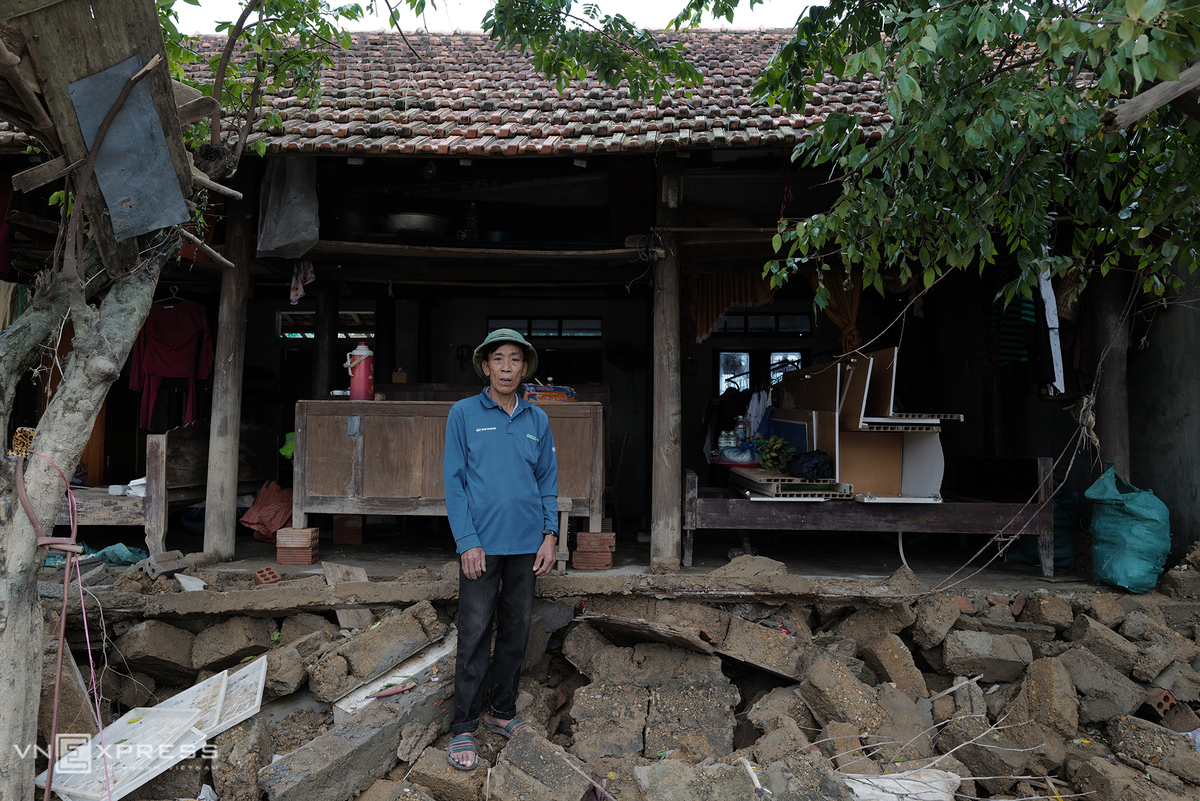 Photo: VNExpress
Pham Hai Vui's house, built in 1976 and located next to the Kien Giang River was partly unroofed and damaged by floods and fierce winds.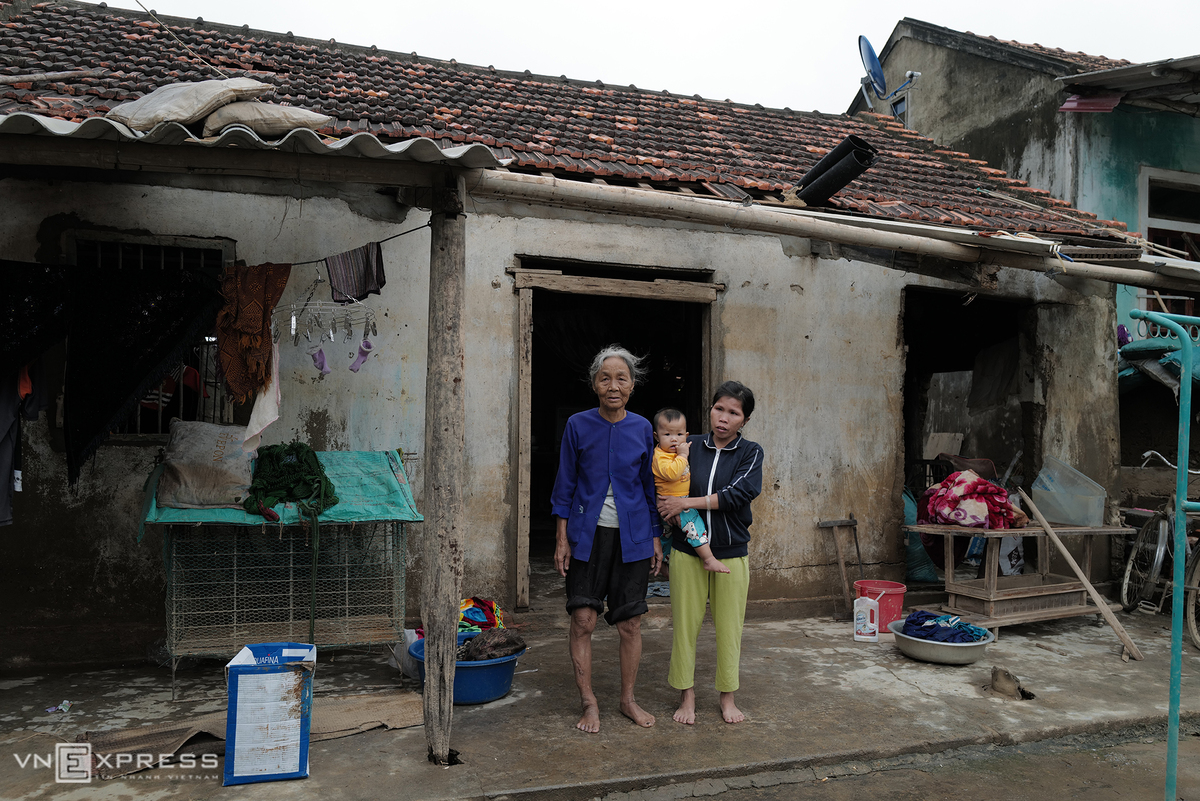 Photo: VNExpress
Le Thi Thuong, 78, her daughter Tran Thi Lieu and her grandchild stand in front of their home which was swamped to the roof a week ago.
"When the floodwater reached our bellies, the rescue team brought the whole family to evacuate. In a hurry, we could not bring anything with us. When returning, we discovered our home be in painful ruin. Hundreds of kilograms of newly-harvested grain, our most valuable property were no longer", said Thuong.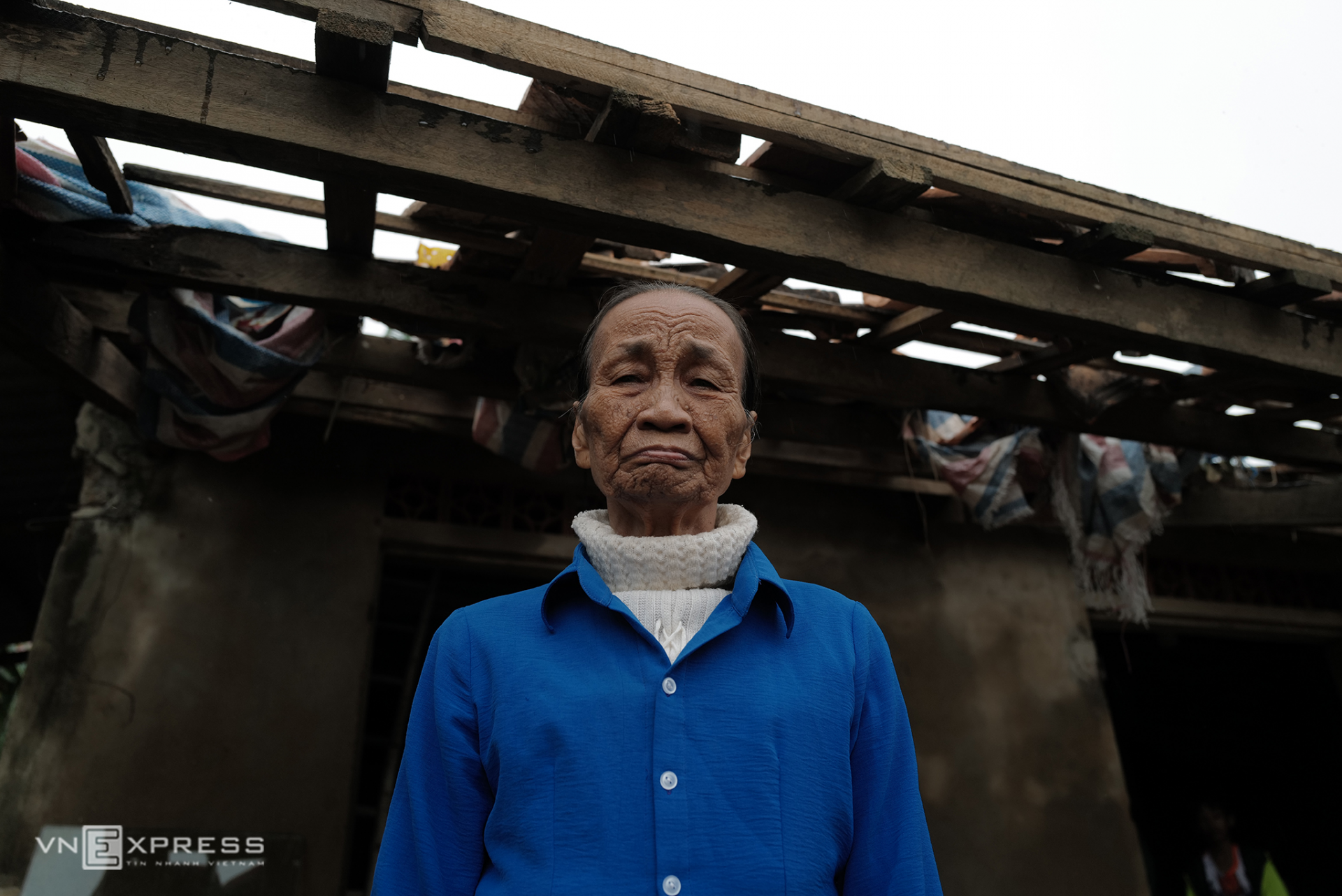 Photo: VNExpress
Ho Thi Mien, 73, stands in front of her unroofed house. Her house was flooded underwater 2m, therefore she had to stay upstairs and lived on instant noodles provided by the rescue teams.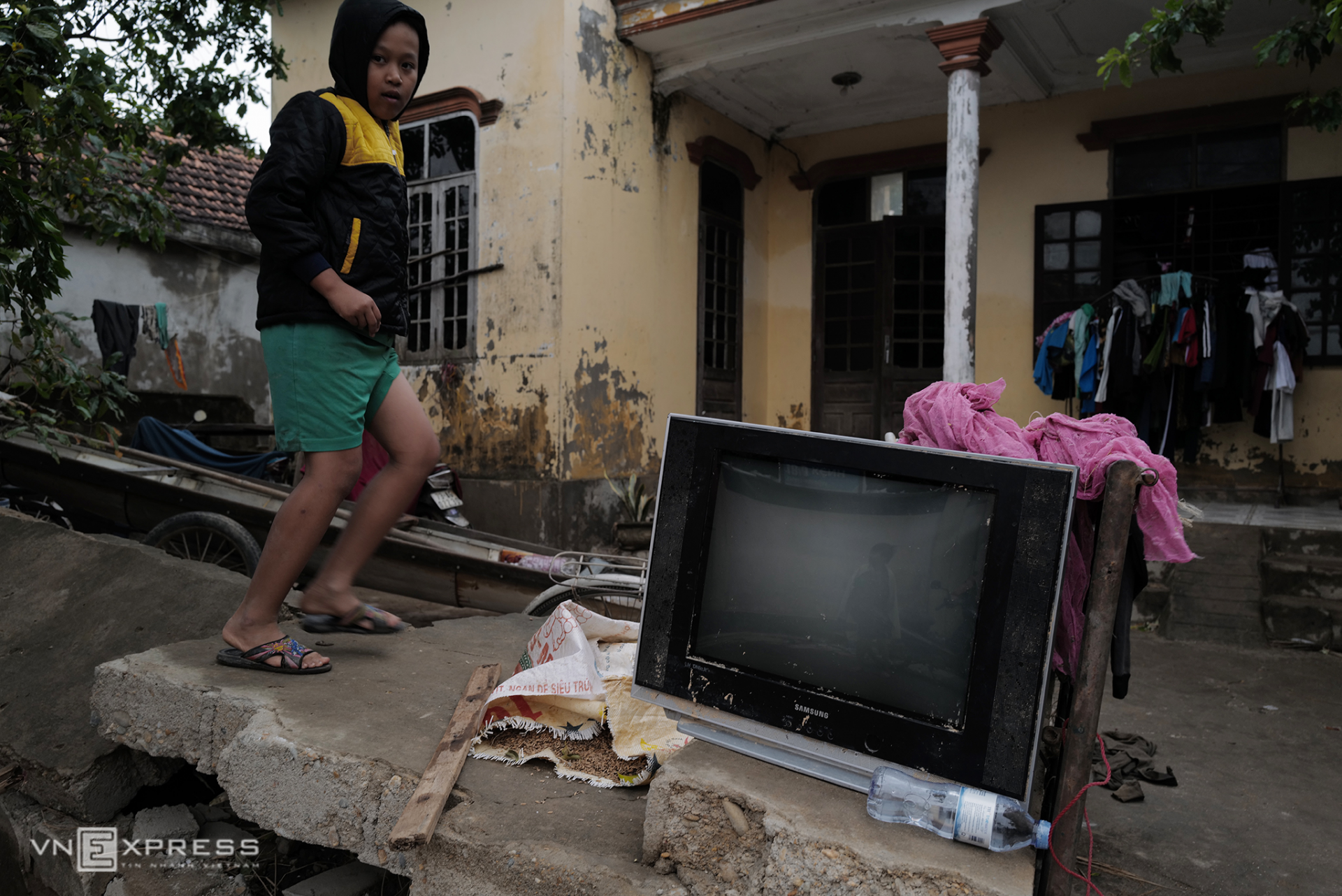 Photo: VNExpress
By noon October 26, many households had electricity; but, the majority of electronic appliances were wrecked.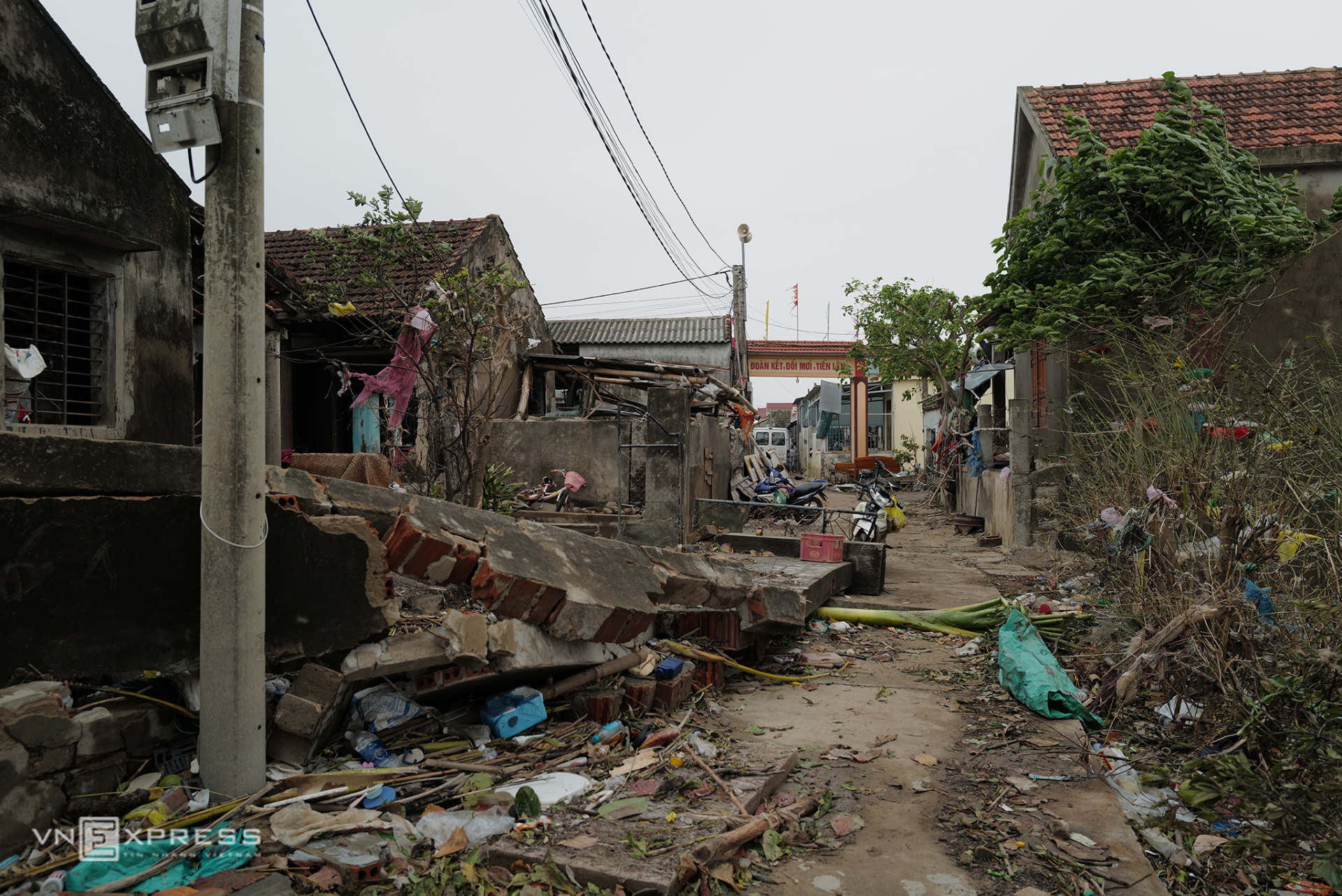 Photo: VNExpress
The road leading to Loc Thuy Commune is occupied by debris and trash.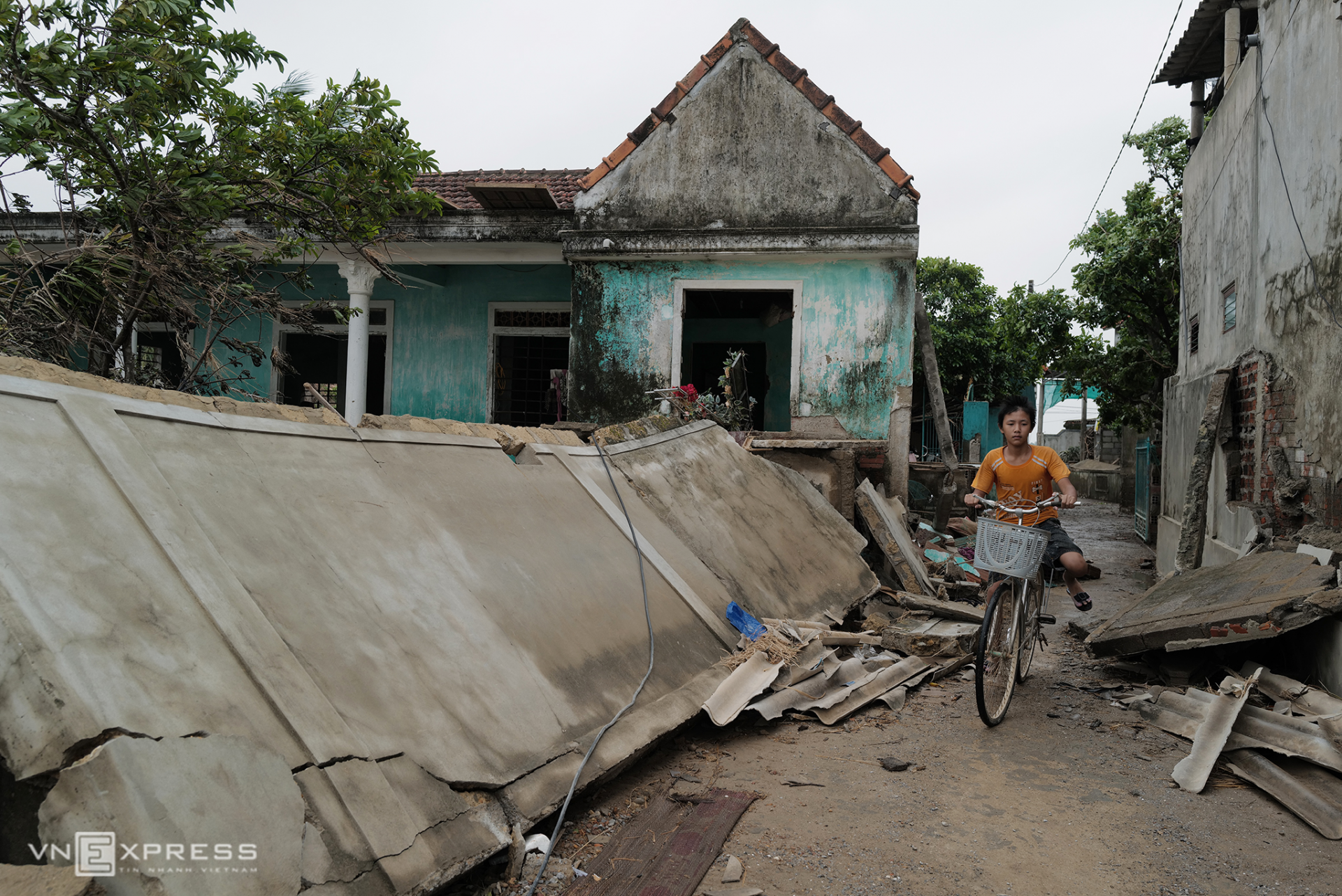 Photo: VNExpress
A concrete wall collapsed during the prolonged heavy downpours.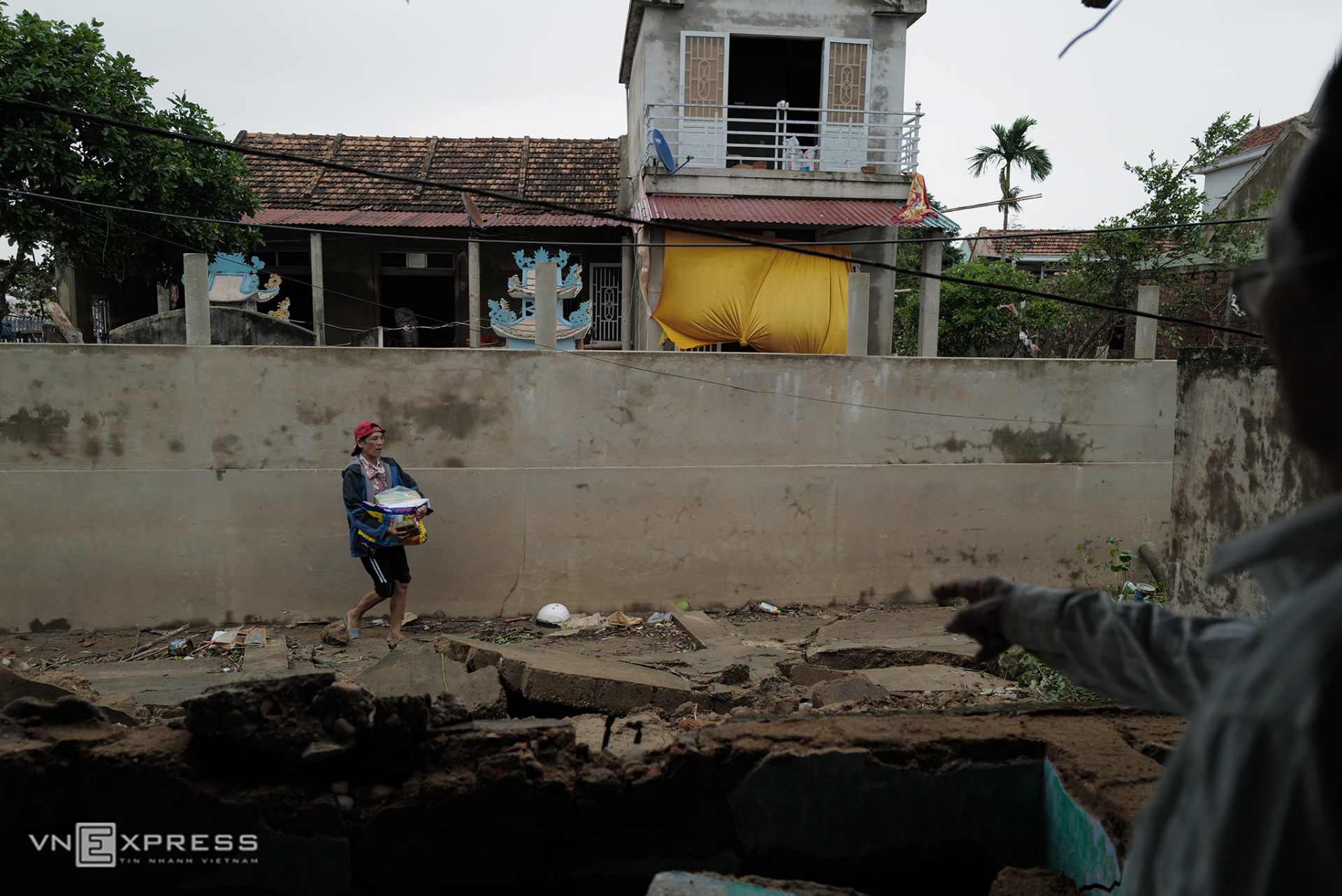 Photo: VNExpress
Several households have relied on food donations as their appliances are unusable.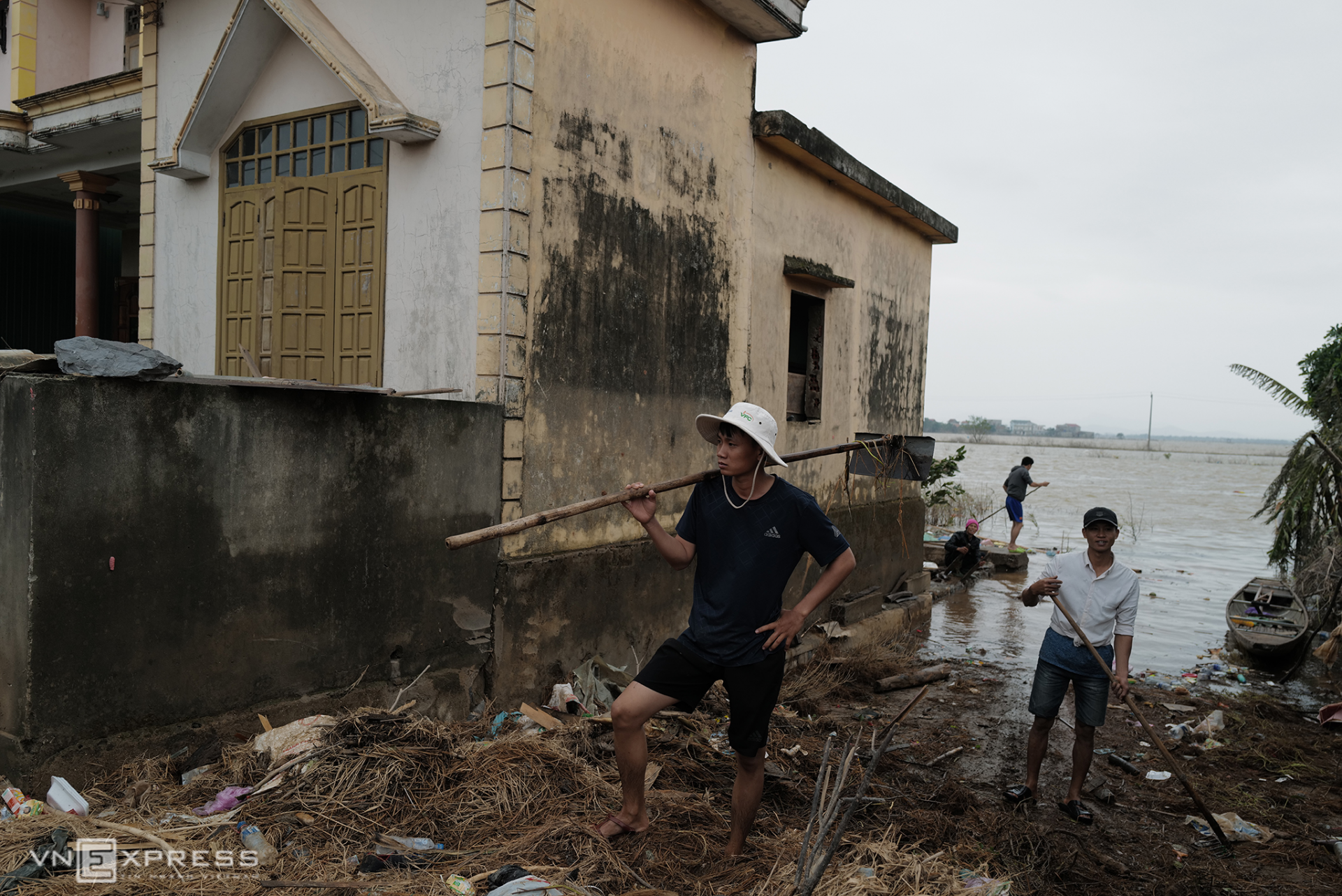 Photo: VNExpress
Several men clear away rubble.
From October 6-25, torrential rains and floods claimed 130 lives and left 18 missings, including those buried in a landslide at the Rao Trang 3 hydropower plant, the Central Steering Committee for Natural Disaster Prevention and Control said.