In Photos: Unique Gates of Sin Suoi Ho
In Sin Suoi Ho (Lai Chau), outre homemade gates are bound to catch the eye at these tourists villages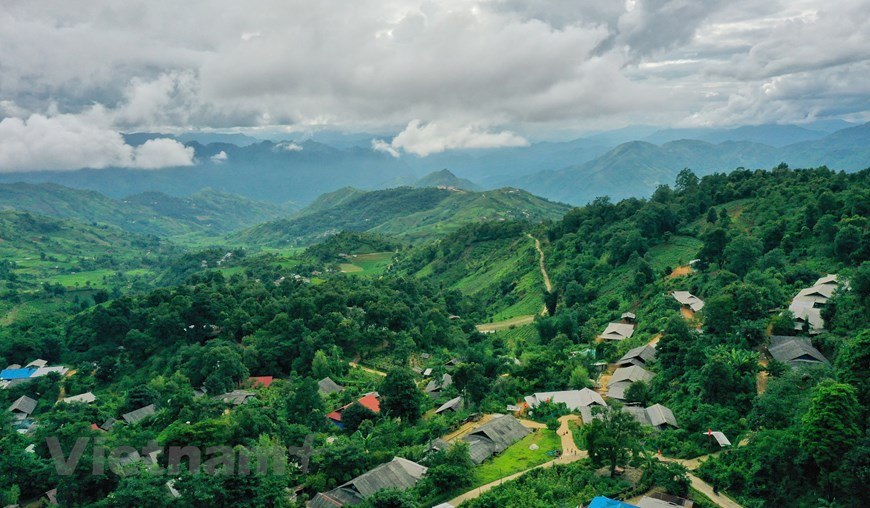 Photo: VNP
About 30 kilometers from Lai Chau city, Sin Suoi Ho community tourism village (in Phong Tho district, Lai Chau province) is located at an altitude of nearly 1,500m above sea level, with a fresh and cool climate all year round.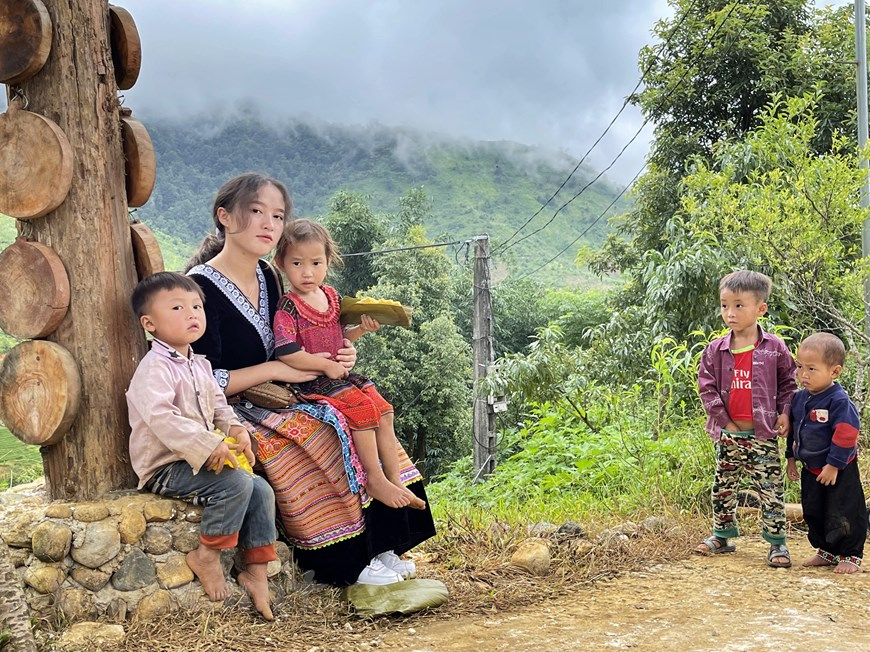 Photo: VNP
In the past, the people of Sin Suoi Ho only knew how to work in agriculture. But after 5-6 years of tourism, people's thinking and awareness has changed markedly in taking advantage of nature's favor.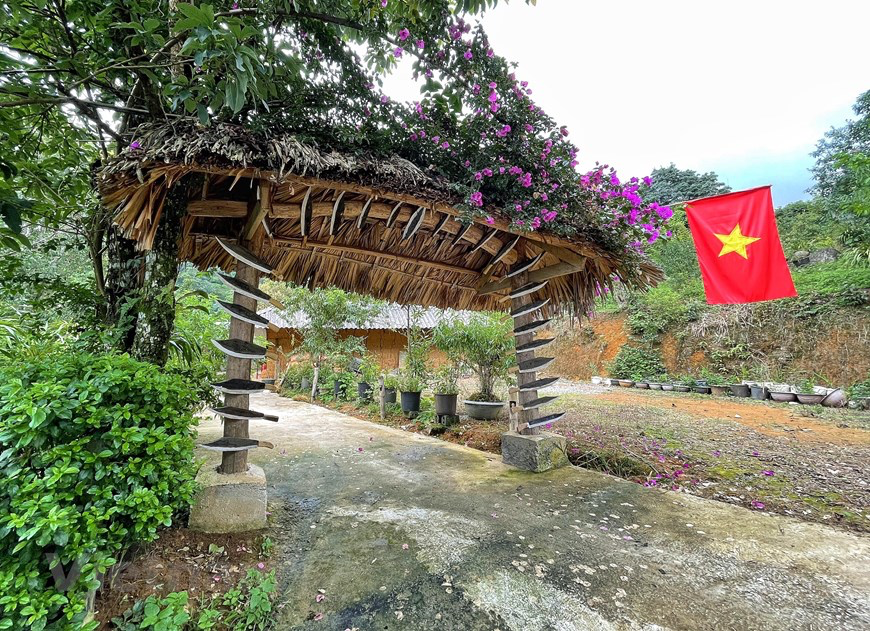 Photo: VNP
Because the commune came to tourism late compared to many other localities, the people of Sin Suoi Ho are determined to make a difference and try to stand out to visitors with a striking first impression at the gate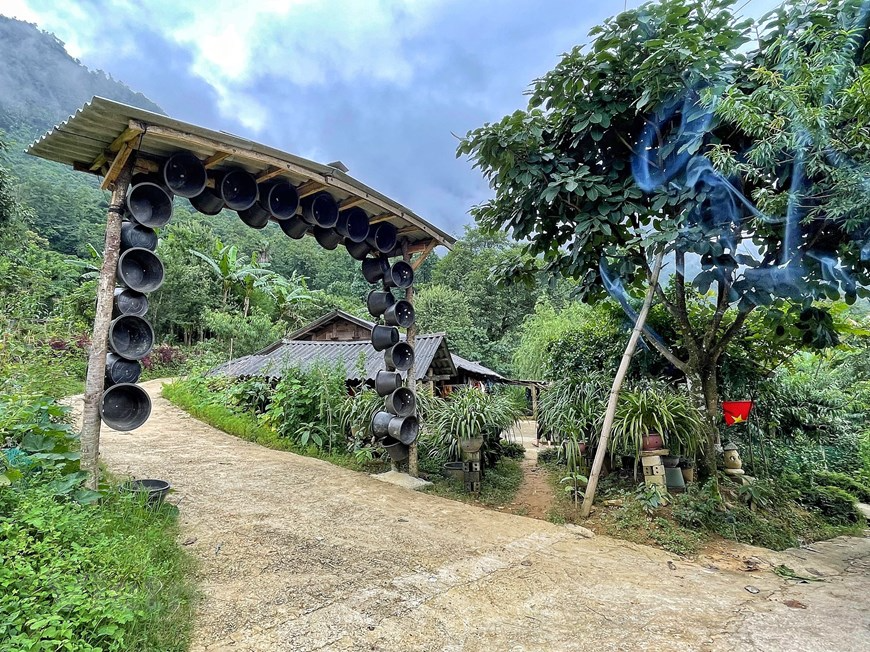 Photo: VNP
Although not all families do community tourism each household creates its own mark with unique homemade welcome gates.
Photo: VNP
Materials for making gates are both environmentally friendly and creative.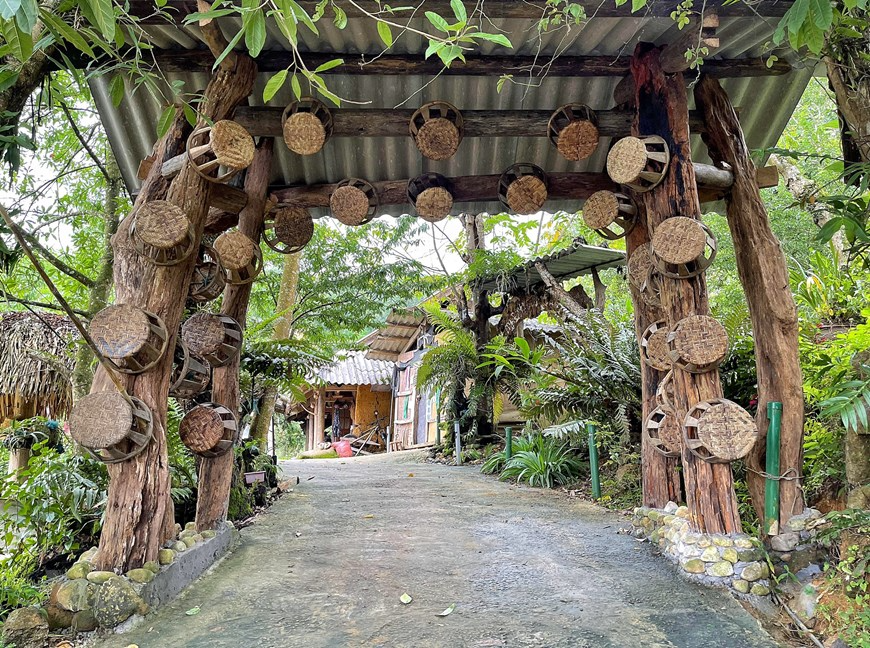 Photo: VNP
These days, Covid-19 has left homestays in Sin Suoi Ho deserted and gloomy.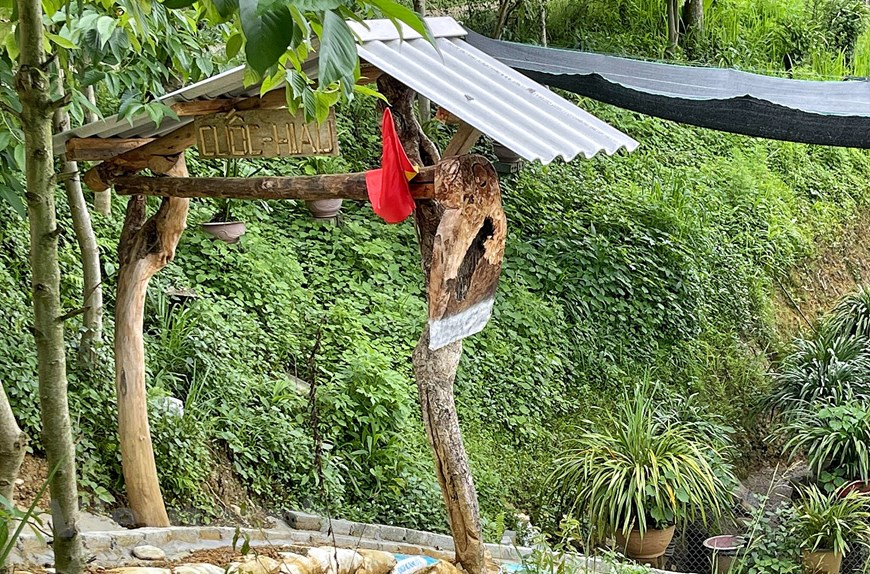 Photo: VNP
This gate holds a massive hoe, an item associated with agricultural activities of local people here.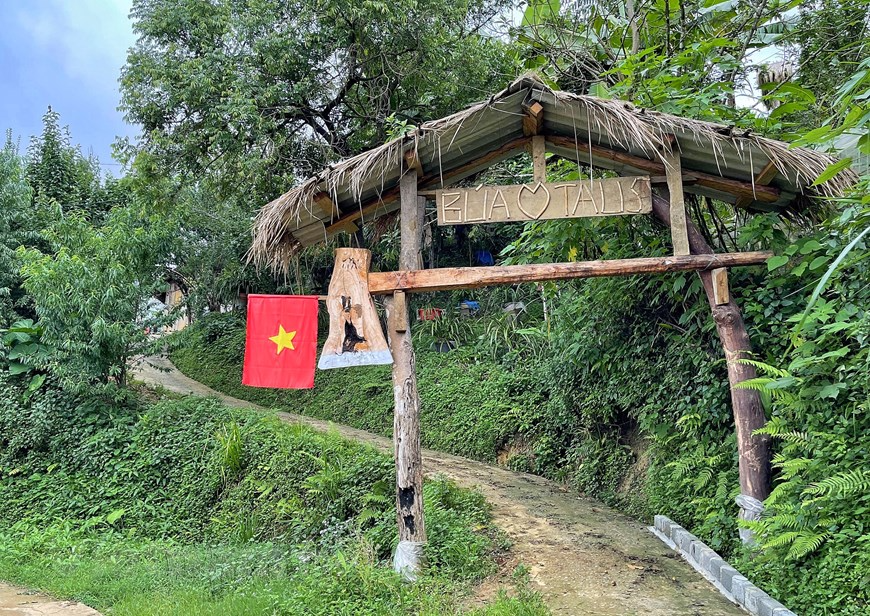 Photo: VNP
And this gate in Sin Suoi Ho has a giant axe.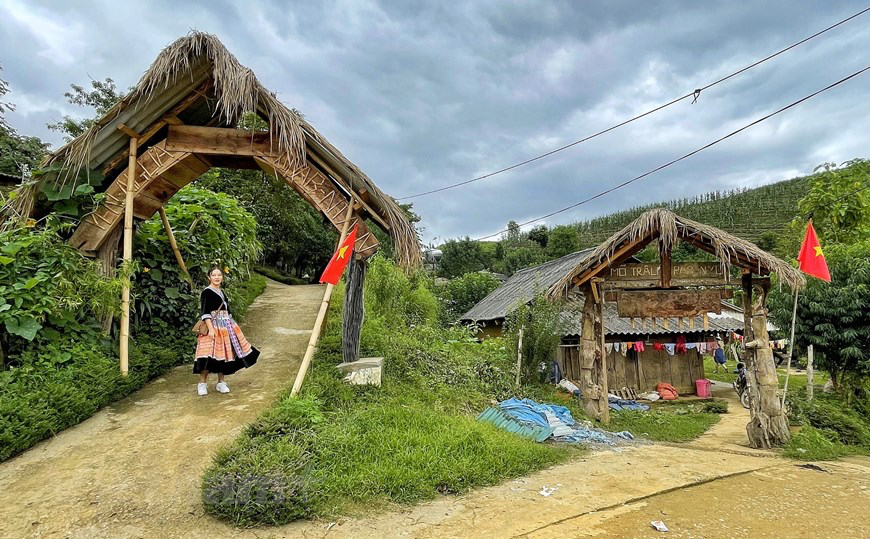 Photo: VNP
Hang Thi Qua, a local tour guide, said these gates and local culture were the pride of Sin Suoi Ho community tourism.
The unique gate has a model of a dagger. Photo: VNP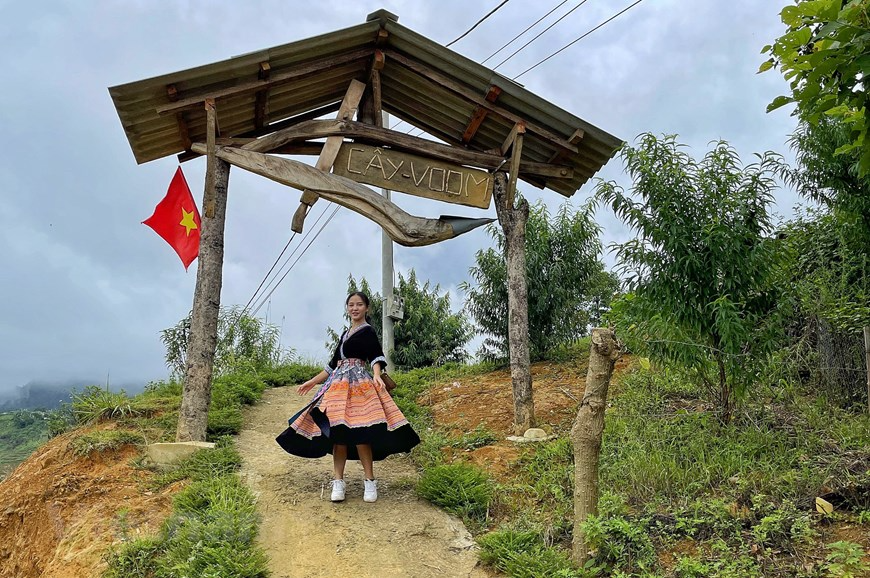 The gate has a plow. Photo: VNP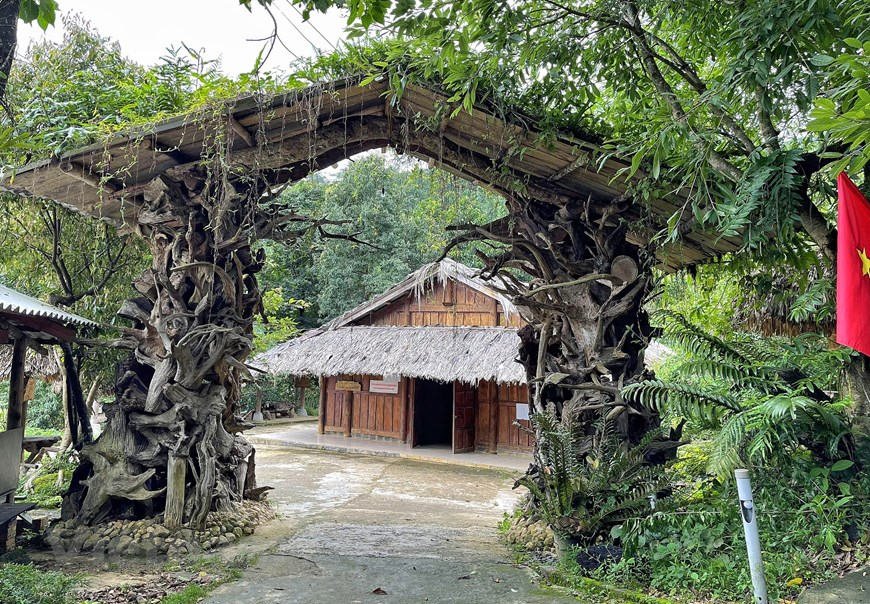 Photo: VNP
Village head - Vang A Chinh said that every person in Sin Suoi Ho was happy and proud to have guests come to learn and experience the life and culture of their people.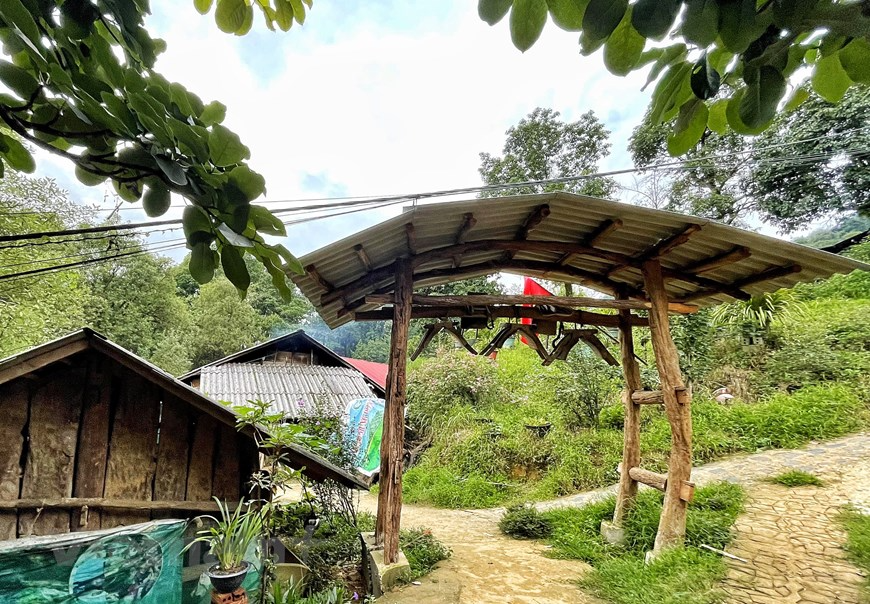 Photo: VNP
Tourism also brings significant income that improves living standards. Therefore, everyone agrees to develop a green economy.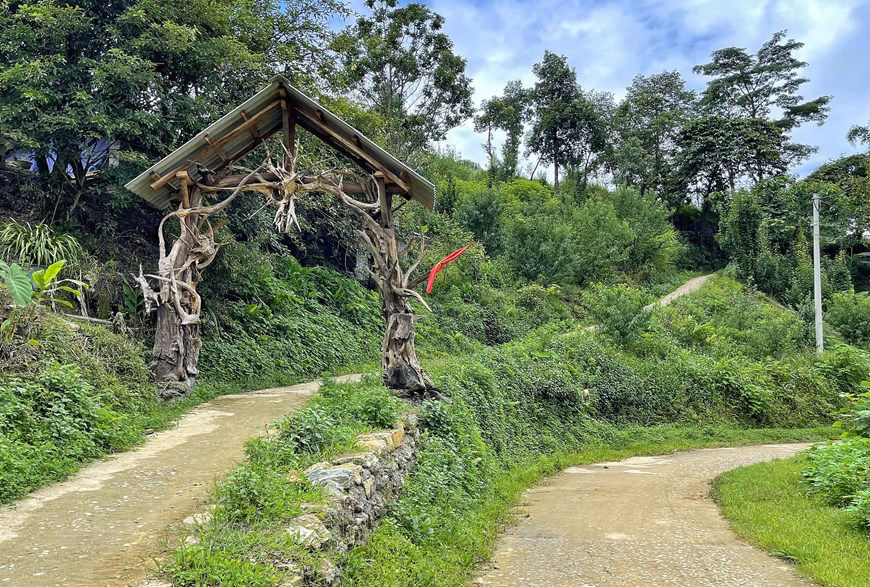 Photo: VNP
People in the village raise pigs and chickens, grow vegetables to serve guests on the spot, and avoid foods with preservatives or additives.
Thanks to opening the door to visitors and developing local orchid varieties, each household here has an income of VND 30-50 million (US$ 1300-2177) a year.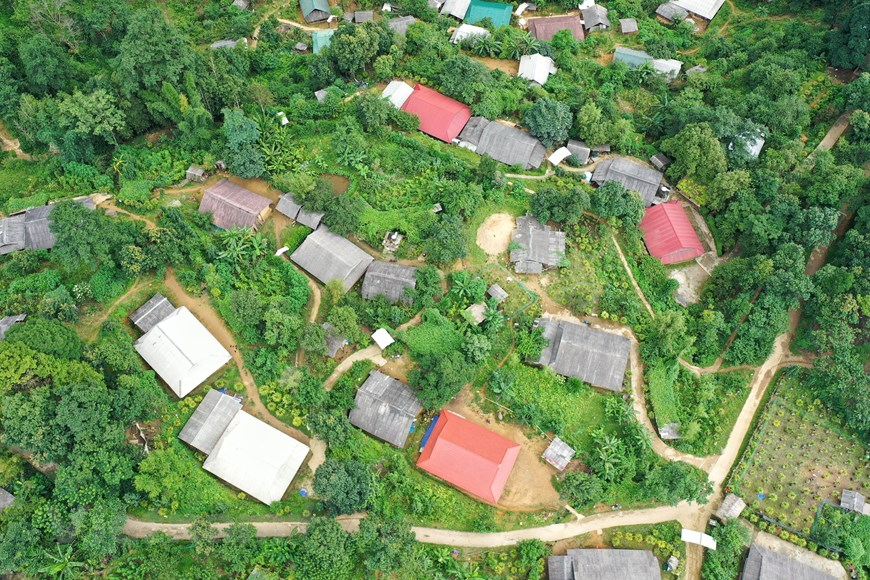 A corner of Sin Suoi Ho seen from above. Photo: VNP
The Sin Suoi Ho people are aware that one of the attractions that attracts tourists here is to preserve the inherent identity of the Hmong people.
Sin Suoi Ho Village, Lai Chau
Located about 30 km from Lai Chau city, Sin Suoi Ho Village in Sin Suoi Ho commune, Phong Tho district, Lai Chau province has a beautiful natural landscape and cool climate year-round.
From Lai Chau city, following the paved road, passing the winding curves of the passes hidden in the clouds, the village appears.
Since 2015, Sin Suoi Ho has been recognized as a community-based tourism village.
According to the head of the village, Vang A Chinh, Sin Suoi Ho used to be home to a large number of drug addicts. However, since 2005, the number of addicts has decreased gradually. To date, there are no drug addicts in the village thanks to the development of community-based tourism.
From being a poor village, after 15 years, today, the incomes of households have increased from tourism and selling local products such as orchids, cardamom, brocade and products made of rattan and bamboo.
Sin Suoi Ho in Hmong language means "golden spring", conjuring up the image of a peaceful small village, full of fruit trees with waterfalls and streams whispering all night and day.
Located 1,500m above sea level, the village has a cool and fresh climate. These are also favourable conditions for developing eco-tourism,.
Coming to the village, you can see the wooden and earthen houses with the typical architecture of the Hmong ethnic minority. The unique highlight of these houses is a hand-lined stone fence surrounding the house. This structure creates a solid house, cool in summer and warm in winter. The village has dozens of traditional houses, creating a charming landscape.