Indian investment in Vietnam stays modest: official
Indian foreign direct investment in Vietnam is relatively modest because of lack of trade promotion activities, says a deputy minister of planning and investment.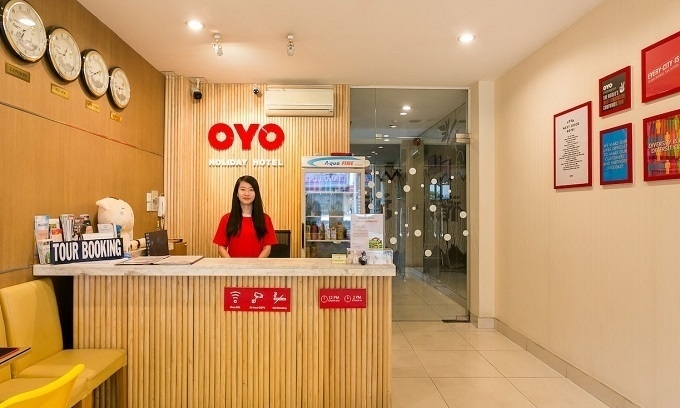 A franchised hotel of Indian hospitality company OYO in Vietnam. (Photo courtesy of OYO)
"Bilateral trade and investment relationship has seen many positive results in recent times but is still not commensurate with the potentials of both countries," said Tran Duy Dong said at recent forum.
India ranked 26th in foreign direct investment in Vietnam with 296 projects and a combined registered capital of around $900 million last year, compared to Thailand (9th) and Malaysia (8th), according to official figures, VNE reported.
One of the reasons for this is the lack of information sharing via trade promotion activities between the two countries, Dong said, adding that more offline and online trade activities should be organized.
Pranay Verma, Indian Ambassador to Vietnam, said his country, with a population of 1.4 billion, is a large and potential market for Vietnamese companies to invest in.
In recent years, direct flights between the largest cities of the two countries have been opened and this will serve to boost trade, he said.
Don Lam, deputy head of Vietnam's Private Economic Development Research Board, said that the two countries are seeing positive figures in trade relations with Vietnam's imports from India rising 65 percent between 2017 and 2020 to reach $4.5 billion.
Vietnam's exports to India in the period surged nearly three times to $6.7 billion, he said.
Many Indian companies are looking at Vietnam as an attractive investment destination and a hub for transferring goods to Southeast Asian countries, he added.
Vietnam always welcomes and creates optimal conditions for Indian firms to invest in such spheres as processing, manufacturing and auto support industries, along with IT, renewable energy, high-tech agriculture, health care and infrastructure, a Vietnamese official has said earlier in January 22.
Speaking at the India-Vietnam Investment Forum held online on January 22, Deputy Minister of Planning and Investment Tran Duy Dong stressed the need for both sides to step up investment promotion and connectivity, both online and in-person.
The ministry commits to working together with Vietnamese ministries, sectors, and localities to support Indian enterprises for win-win cooperation, thus helping to lift the Vietnam-India comprehensive strategic partnership to new heights, he was cited by Vietnam Plus as saying.
In addition, Vietnam is currently among top 25 destinations for Indian pharmaceutical products, according to Hanoi Times.
The US$7-billion pharmaceutical market of Vietnam is a promising consumer of India which is known as the "Pharmacy of the World".
Vietnam's pharmaceuticals demand is expected to grow 8 percent annually till 2024.
While Vietnamese drug manufacturers are able to meet half of their domestic demand, they depend on imports for approximately 60 percent of pharmaceutical end products, 90 percent of active pharmaceutical ingredients and most of the raw materials for the production of pharmaceuticals.
India is the largest producer of generic drugs, supplying more than 60 percent of global demand for various vaccines. Over 80 percent of the antiretroviral drugs used globally to combat HIV-AIDS are manufactured by Indian pharmaceutical firms.
The total size of the industry was estimated at around US$43 billion in 2019-2020 and is likely to reach US$55 billion in 2022.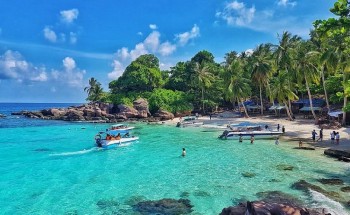 National
Vietnam News Today (Jan. 18): Vietnam confirms 21,691 new local Covid-19 cases; Logo marking 30 years of Vietnam-RoK diplomatic ties unveiled; Phu Quoc represents golden hope for Vietnamese tourism rebound; Int'l searches on Vietnam tourism reopening on the rise.