Indian Consulate General, Friendship Association Boost People-To-People Cooperation
2022 is the 50th founding anniversary of Vietnam – India diplomatic ties (1972-2022), an important milestone for both countries and a premise for developing deeper people-to-people cooperation in the coming time.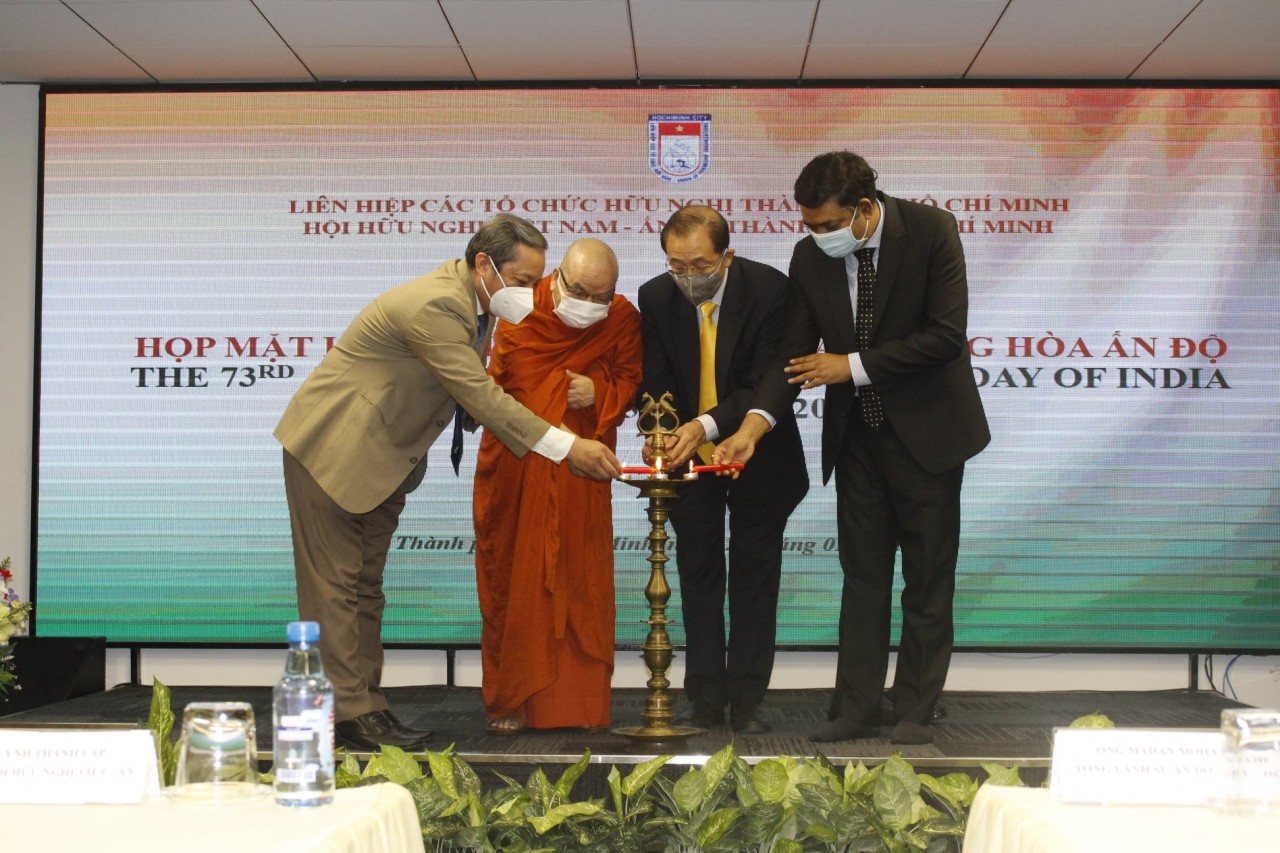 At the event. Photo: HUFO
The Vietnam-India Friendship Association in Ho Chi Minh city wished to strengthen collaboration with the Consulate General of India in the city and the Indian Business Association in Vietnam in organising more cultural, art and exchange programmes, Huynh Thanh Lap, chairman of the association, said at a ceremony to mark the 73th Republic Day of India on Jan. 25, VNA reported.
Attending the event, held by HCM City Union of Friendship Organisations (HUFO) and the municipal Friendship Association, were Consul General of India in HCM City Madan Mohan Sethi; Monaj Barthwal, president of the Indian Chamber of Commerce in Vietnam (INCHAM); Nguyen Thi Hai Yen, representative of the Department of Foreign Affairs, and Dr. Do Viet Ha, HUFO president.
Lap said he hopes that they will work together to act as a bridge connecting businesses of both nations, contributing to deepening the bilateral relations.
Since establishing diplomatic ties in 1972, the relationship between the two countries has gone through a long journey and reaped many great achievements. Currently, India is the 10th largest trading partner of Vietnam, with two-way trade turnover hitting nearly USD 11 billion - an increase of nearly 40% year-on-year in 2021.
As of April last year, the South Asian country has invested in 299 projects with a total capital of USD 909.5 million , ranking 26th out of 126 countries and territories investing in Vietnam.
Despite the negative impact of the Covid-19 pandemic, the Vietnam-India Friendship Association and its chapter in HCM City still sustained many people-to-people exchanges, business matching and trade promotion events last year, he said.
2022 is the 50th anniversary of the establishment of diplomatic relations between Vietnam and India, an important milestone for both countries and a premise for developing deeper people-to-people cooperation in the coming time, Lap added.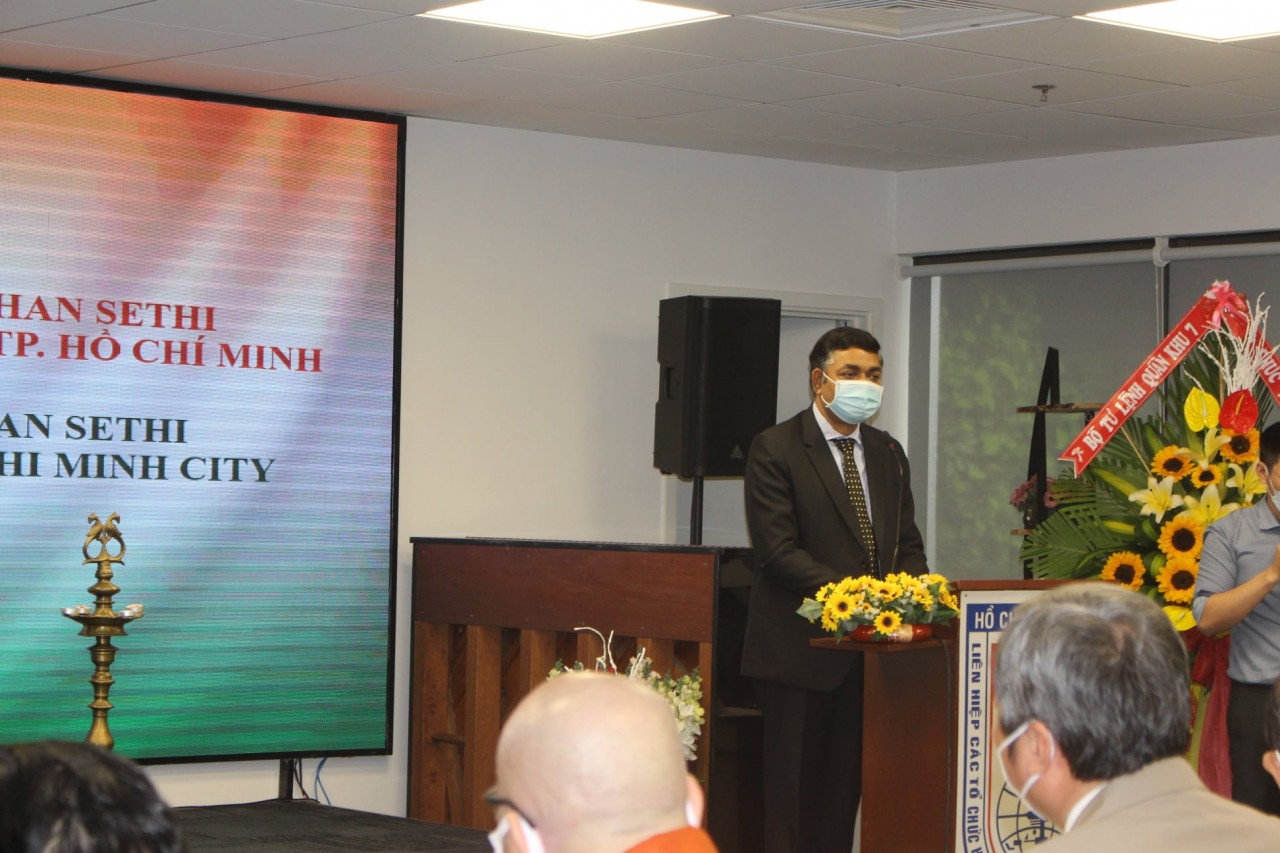 Consul General of India in HCM City Madan Mohan Sethi speaks at the ceremony. Photo: HUFO
Indian Consul General to HCM City Madan Mohan Sethi said India and Vietnam have a long traditional historical relationship which has been strengthened by the great leaders of the two countries and strong cooperative partnership in various fields.
The Government of India continues to support the development of human resources in Vietnam through scholarship programs and the establishment of research centers in Vietnam. Vietnam is a country that always receives many training programs under the Indian Technical and Economic Cooperation (ITEC) Programme with more than 200 scholarships per year.
Vietnam is a key pillar of India's Act East Policy and also an important partner in India's Indo-Pacific Vision. The two countries share similar views on common international issues.
He affirmed that this year the Consulate General of India will closely cooperate with the city's Vietnam-India Friendship Association to promote people-to-people exchange activities, opening up greater opportunities, tapping the potential of both countries as well as tightening the friendship between the people of India and HCM City, thereby elevating bilateral ties to a new height.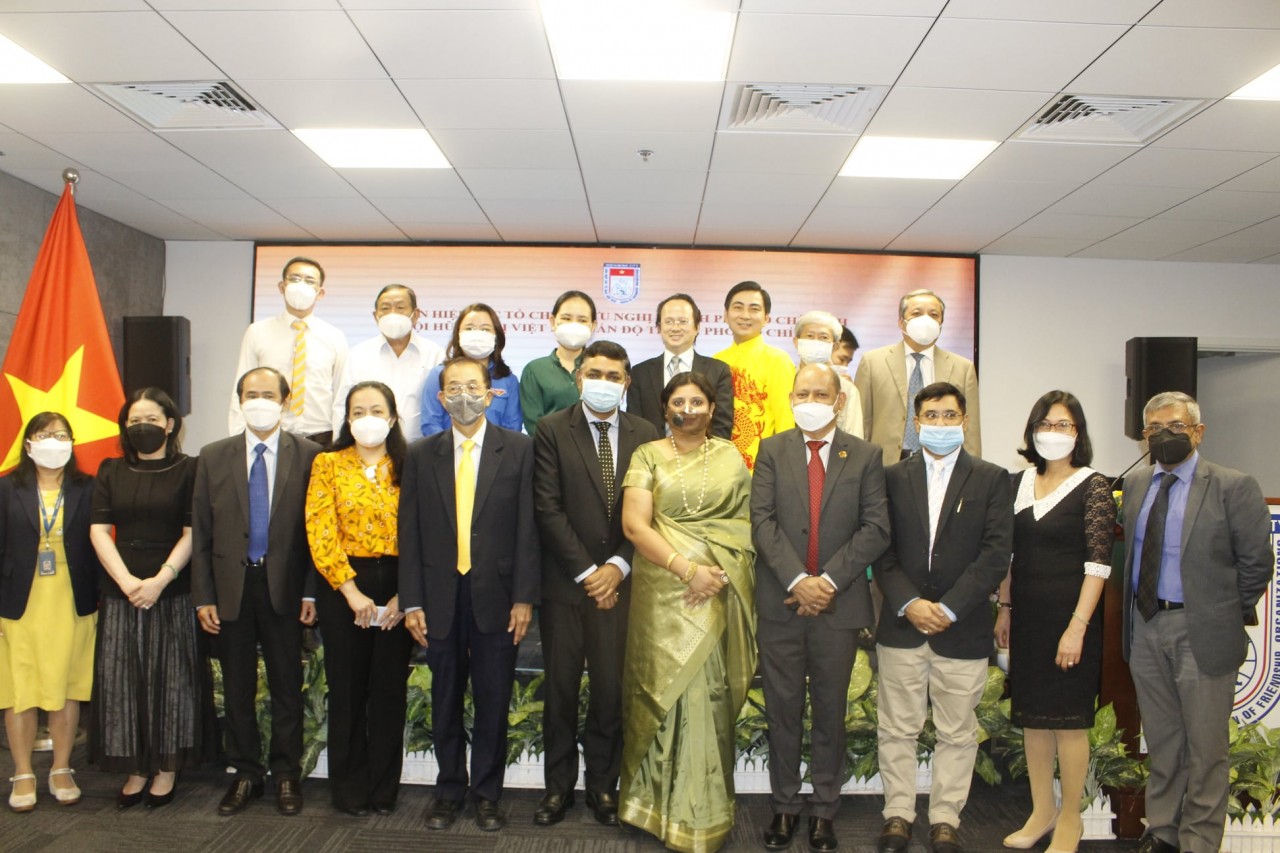 Delegates at the event. Photo: HUFO
The Indian Consulate General planned to host 125 trade and investment promotion programmes, and exchange events among students and doctors of the two nations to celebrate the 50th founding anniversary of diplomatic ties.
Film screening programmes, exhibitions, workshops on Vietnam – India relationship, seminars, and other cultural events will be also included. Tourism promotion activities will also be arranged to attract Indian tourists to Vietnam's Nha Trang, Vung Tau and Phu Quoc.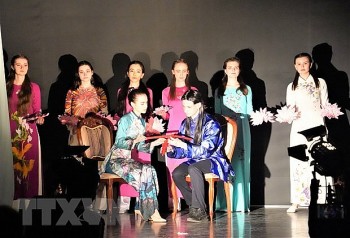 Overseas Vietnamese
Two exchange programmes were held in Russia, attracting manyemany and students of Vietnamese studies from leading universities in Russia.