Indian Navy to Deploy Warships in South China Sea (Bien Dong Sea) for Two Months
A task force of four warships from the Indian Navy's Eastern Fleet is scheduled to proceed on an over two-month overseas deployment to South East Asia, the South China Sea (known as Bien Dong Sea in Vietnam) and Western Pacific.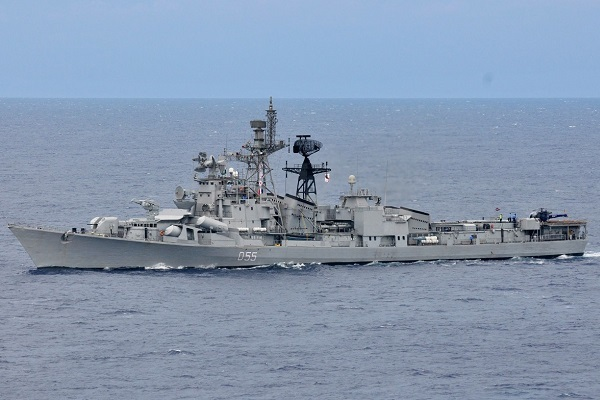 The deployment of the Indian Naval task force will begin early this month and includes guided-missile destroyer Ranvijay. Photo: Twitter
The deployment of the Indian Naval task force will begin early this month and includes guided-missile destroyer Ranvijay, guided-missile frigate Shivalik, anti-submarine corvette Kadmatt and guided-missile corvette Kora, The Economic Times reported.
The latter three ships are indigenously designed and are equipped with a versatile array of weapons and sensors, and are Made in India by Defence Shipyards, a Defence Ministry press release said.
The warships will participate in a series of exercises during the two-month deployment, including the Malabar 2021 naval exercises with US, Japanese and Australian forces.
"These maritime initiatives enhance synergy and coordination between the Indian Navy and friendly countries, based on common maritime interests and commitment towards Freedom of Navigation at sea," the release said.
The Indian Navy undertakes regular deployments to friendly foreign countries and Indian and the Pacific Ocean regions in furtherance of Prime Minister Narendra Modi's initiative of 'Security and Growth for All in the Region - SAGAR'. Further, such engagements build 'Bridges of Friendship' and strengthen international cooperation.
Moreover, it will enhance military cooperation with friendly countries which is India's pursuit as per 'Act East' policy.
Efforts to counter China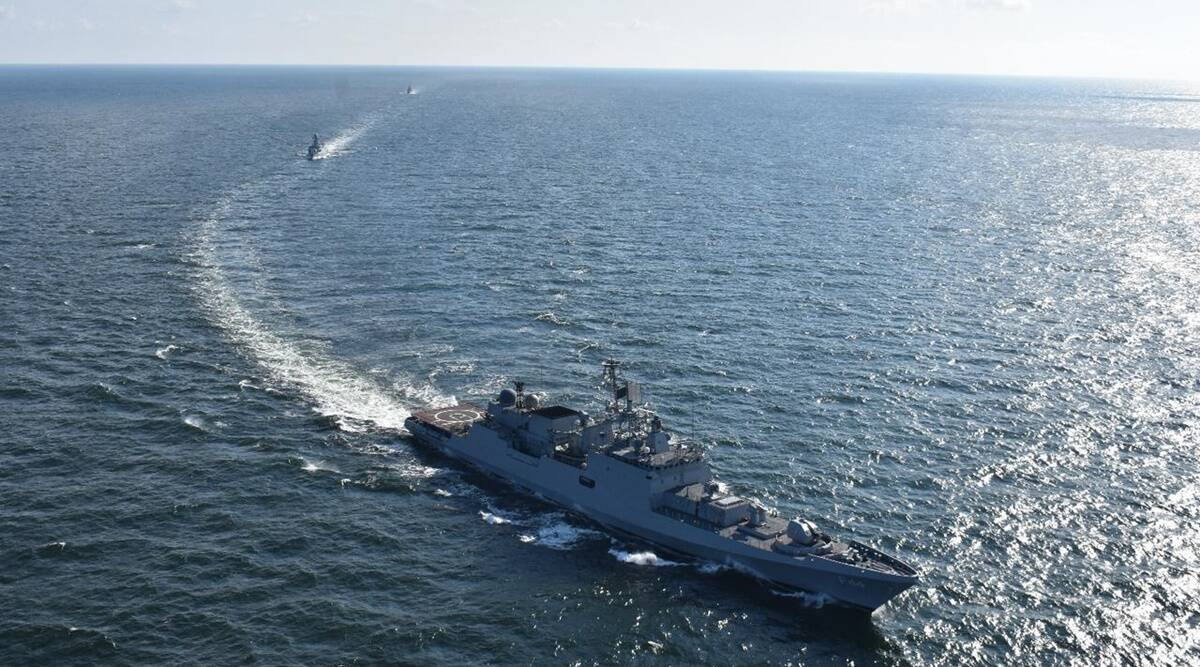 The warships will participate in a series of exercises during the two-month deployment, including the Malabar 2021 naval exercises with US, Japanese and Australian forces.. Photo: Twitter (@indiannavy)
Reuters said India's sending the naval task force to the South China Sea signals its intent to play a bigger role in regional efforts to counter China.
The Indian military has been traditionally wary of antagonising China but the mood has hardened following clashes between troops on the disputed land border last year.
The government has since drawn closer to the United States in efforts to push back against China.
India, the US, Japan and Australia make up the Quad, an informal group, that US President Joe Biden's administration is promoting as a way to counter an assertive China.
According to CNN, Indian relations with China cratered last year after a deadly clash between ground troops from the two neighbors over disputed territory in the Himalayas.
At least 20 Indian and four Chinese troops were killed in hand-to-hand combat.
Since the incident, India has looked to reaffirm links with the Quad.
After a virtual summit of the leaders of those countries in March, the four authored an opinion column in the Washington Post.
The alliance said it is trying to "ensure that the Indo-Pacific is accessible and dynamic, governed by international law and bedrock principles such as freedom of navigation and peaceful resolution of disputes, and that all countries are able to make their own political choices, free from coercion," it said.
Likely reaction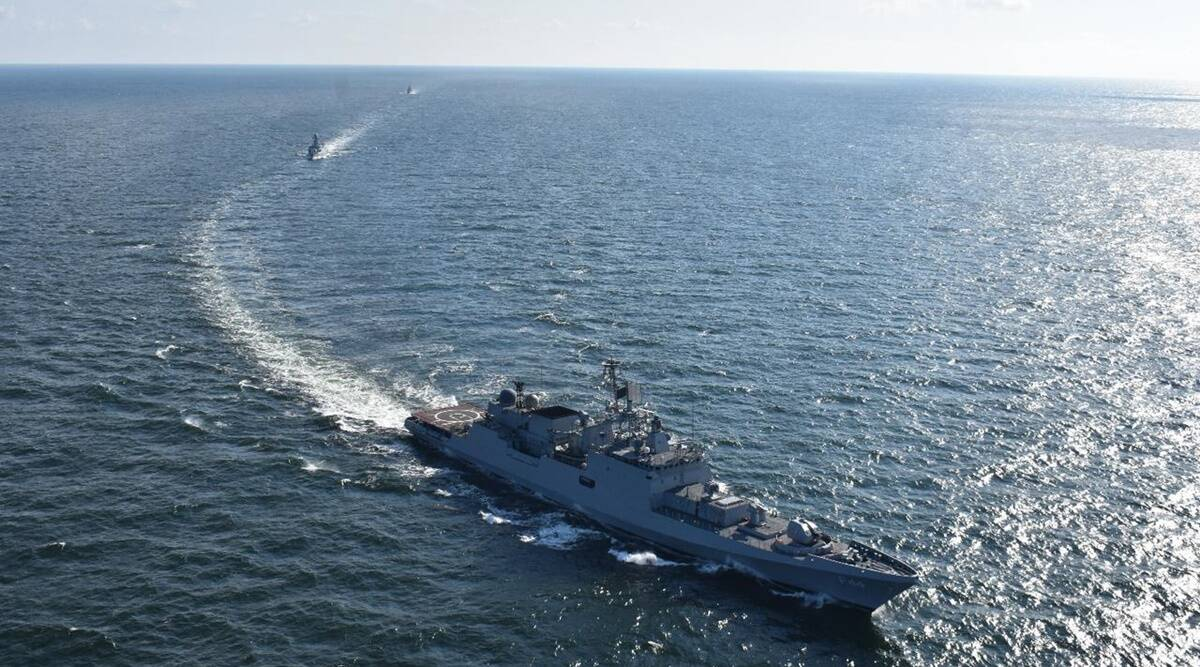 A gun is mounted on the Indian Navy's frigate INS Shivalik in Mumbai on April 29, 2010. Photo: CNN
China regularly decries the presence of foreign naval forces in the South China Sea. Prior to the recent deployment of Britain's Carrier Strike Group, Chinese state-media accused the United Kingdom of attempting to relive the "glory days of the British Empire" while trying to stir up trouble at the behest of the US.
Since taking office, US President Joe Biden has placed renewed focus on Asia, positioning it as the foundation of his foreign policy agenda. The Biden administration has welcomed the presence of democratic allies and partners in the region, amid efforts to counter Beijing.
Speaking during a visit to Singapore last month, US Defense Secretary Lloyd Austin underscored the importance of increased cooperation. "I'm especially encouraged to see our friends building stronger security ties with one another, further reinforcing the array of partnerships that keeps aggression at bay," said Austin.
India's statement on the four-warship deployment echoed the US defense chief, CNN said.
Warships in South China Sea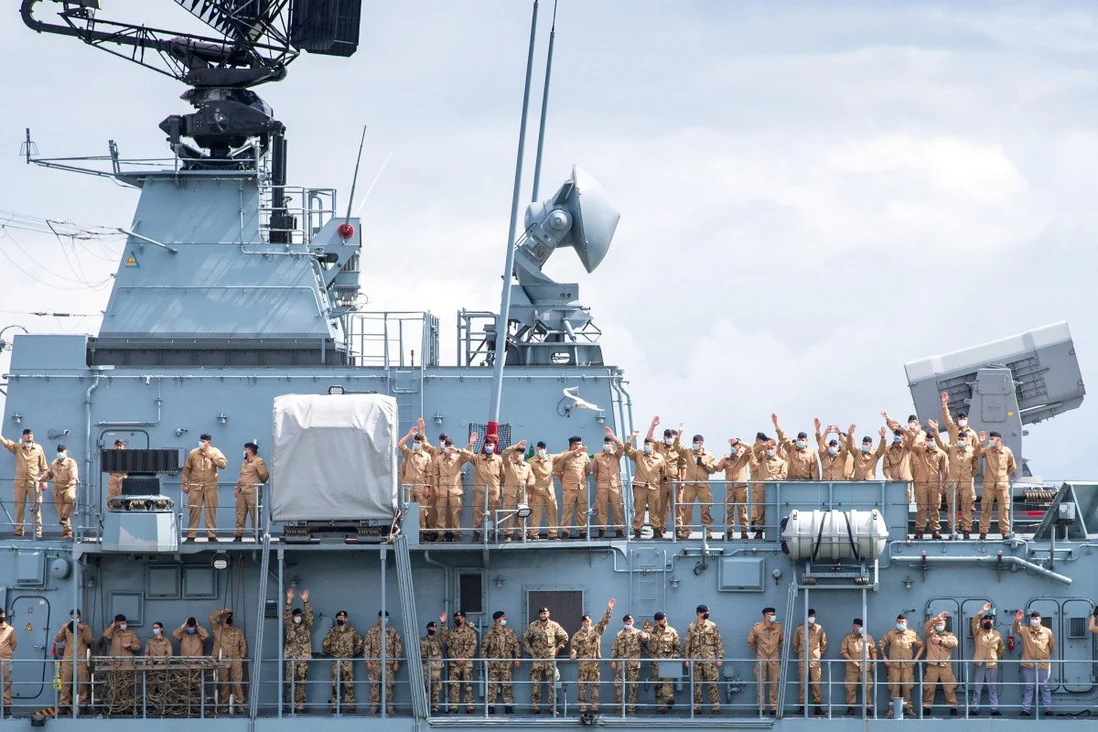 Crew members of the Bayern wave as the frigate sets sail on an exercise voyage lasting about six months in the Indian and Pacific Oceans. Photo: DPA
Countries, including Germany, Britain, France, Japan, Australia and New Zealand, have been expanding their activity in the Pacific to counter China's influence.
Germany on August 2 sent a warship to the South China Sea for the first time since 2002.
South China Morning Post reported that Germany's warship Bayern began its mission to the Indo-Pacific region on August 2 and plans to cross the South China Sea on its return journey in December.
"The message is clear: we are standing up for our values and interests together with our partners and allies," Defence Minister Annegret Kramp-Karrenbauer was cited by Deutsche Welle (DW) - Germany's international broadcaster- ahead of the ship's departure.
"For our partners in the Indo-Pacific, it is a reality that sea routes are no longer open and secure, and that claims to territory are being applied by the law of might is right," she added.
In the Indo-Pacific region, "important decisions on peace, security and prosperity will be made," Kramp-Karrenbauer said.
Britain's HMS Queen Elizabeth and its strike group are in the South China Sea for freedom of navigation exercises and a series of military drills with a number of other countries in the region.
Last January, a Canadian warship also sailed near the South China Sea, passing through the Taiwan Strait on its way to join exercises nearby with Australian, Japanese and US navies, according to Al Jazeera.
The South China Sea has become one of many flashpoints in the testy relationship between China and the United States, with Washington rejecting what it calls unlawful territorial claims by Beijing in the resource-rich waters.
In June, a U.S. aircraft carrier group led by the USS Ronald Reagan entered the South China Sea as part of a routine mission, Reuters said./.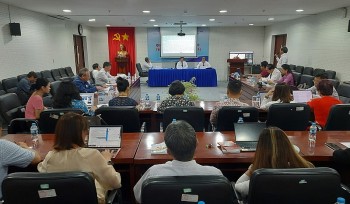 Friendship
The Vietnam - India Friendship Association's Ho Chi Minh City branch, the Ho Chi Minh City Union of Friendship Organizations (HUFO) and the Southern Institute of Social Sciences on March 21 held a scientific seminar themed "Vietnam - India relationship: tradition and present".