Indonesia press hails Vietnam's great efforts in COVID-19 fight
CNBC Indonesia on September 25 has run an article revealing Vietnam's secret to the success in COVID-19 combat, simultaneously provide data on Vietnam's economic growth in the global crisis context. The headlines read "Vietnam Hebat", which means "Great job, Vietnam.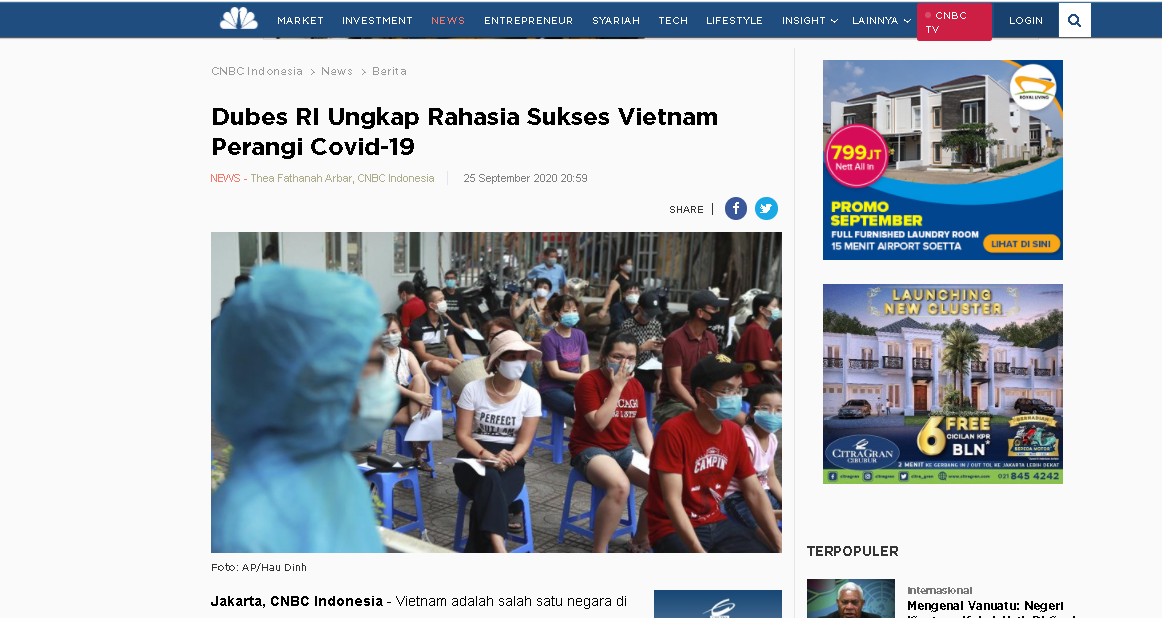 CNBC Indonesia praises Vietnam's COVID-19 containment success (Photo: Captured)
The COVID-19 pandemic has been reportedly paralyzed many of the world's leading economies, but Vietnam is among the few that dodges the falling wave. The country's economic growth in the first quarter of 2020 still reaches 3.8 percent.
Although the second quarter's growth is expected to shrink to 0.4 percent, according to Indonesian Ambassador to Vietnam Ibnu Hadi, growth in the third and fourth quarters will return to 2 percent.
Hadi was quoted as saying that Vietnam's economy was heavily dependant on international demand, but thanks to the rapid prediction of the situation by the Government, the country could still grow flourishingly.
"All enterprises that depend mainly on the nation's top exports such as gas exploration, footwear, and medical equipment are granted with government support, boosting the economy to continue to operate", Hadi said.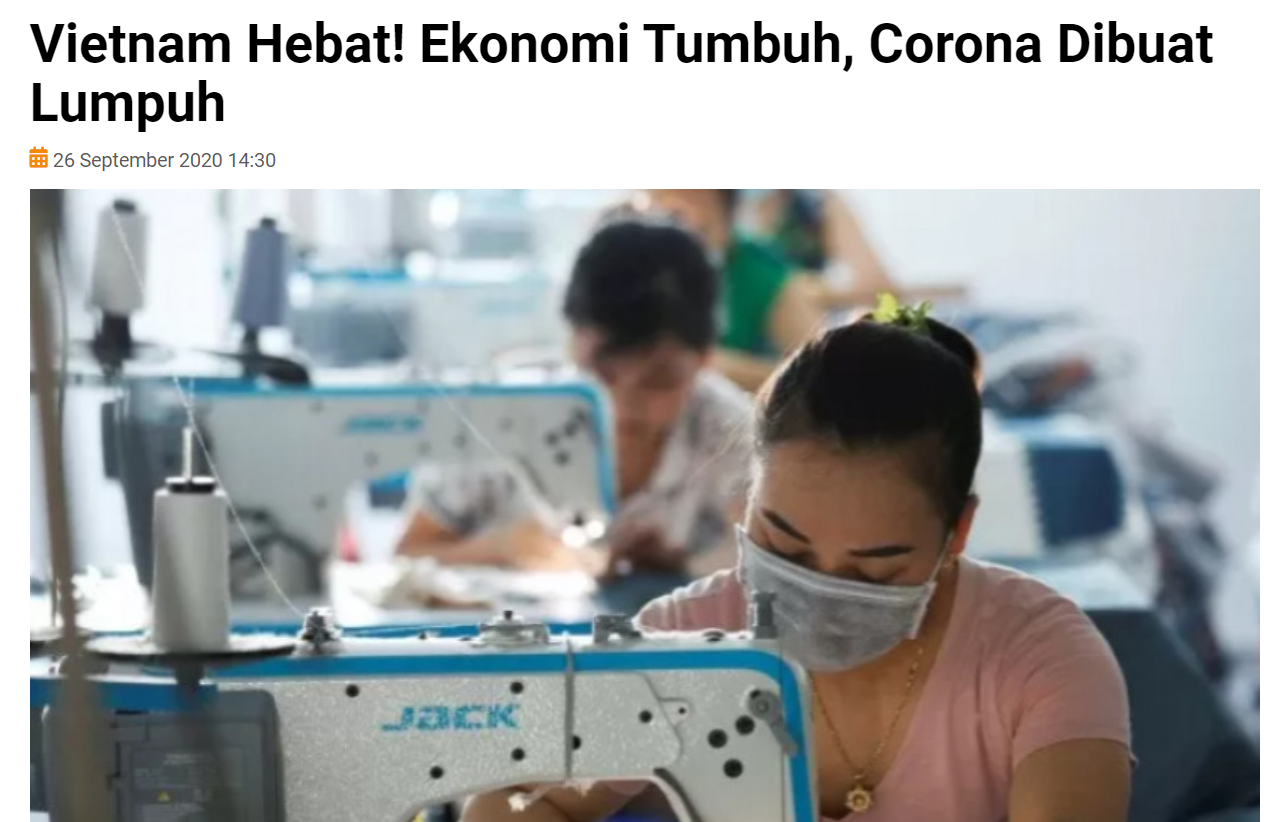 (Photo: Captured)
Stressing on the data related to COVID-19 accumulative cases in Vietnam, with no community infection reported within the past three weeks, Thea Fathanah Arbar, the author behind the article questions: "So what is the secret behind Vietnam's success in reducing new infections?"
Ambassador Ibnu Hadi said that the key to Vietnam's success was timely decision-making and unanimous implementation of preventive and control measures of people from all walks of life.
"What Vietnam is doing with the second wave is pretty much the same with the first wave. The Vietnamese government immediately made decisions and implemented them comprehensively", said Hadi. "Vietnam is continuing in implementing social distancing order. The difference is the order is applied locally, not nationally, including Ha Noi and Ho Chi Minh city".