PM gives a nod for flight resumption to Thailand
Prime Minister Nguyen Xuan Phuc has green-lighted the flight route to Thailand, requiring each flight must ensure absolute safety for passengers and flight crew, with clear preventive and control plan.
The announcement was issued at the Standing meeting of the Government on the COVID-19 pandemic prevention and control, chaired by Prime Minister Nguyen Xuan Phuc on September 18.
At the meeting, the PM also assigned the Ministry of Transport to increase the frequency of international commercial flights to welcome experts, investors, high-skilled workers and Vietnamese nationals upon their return to Vietnam.
Specific flight schedules will be decided by Deputy Prime Minister Pham Binh Minh and Vu Duc Dam.
In an attempt to curb the spread of the novel coronavirus, each flight must thoroughly plan out their preventive and control measures, the PM required.
Accordingly, the Ministry of Public Security would coordinate with the Ministry of Transport to promptly disperse those entering at airport checkpoints, preventing any possible long gatherings upon entry.
The Ministry of Health must held accountable for providing Realtime PCR testing to localities and directing the testing procedures at quarantine points.
The Ministry of Public Security, the Ministry of Health must direct faster settlement of procedures for welcoming experts, investors, and skilled workers to enter Vietnam, before reporting to Deputy Prime Minister Pham Binh Minh for consideration and decision.
Ministries, branches and localities, must organize moving, quarantine medical examination and supervision for those entering Vietnam in accordance with the instructions from the Ministry of Health.
Hotels and accommodation establishments are responsible for transporting entrants to their places.
The PM particularly asked the Ministry of Health to immediately issue instructions on medical supervision and testing for SARS-CoV-2 for those entering Vietnam; propose quick testing for all people entering through border gates, and models of immigration management.
In addition, there must be specific, clear regulations and procedures as to receiving, dispersing at border gates; 5 quarantine days and 2 testings per day are mandatory for those experts, investors, high-skilled workers entering Vietnam from COVID-19 -controlled countries, as reported by VTC.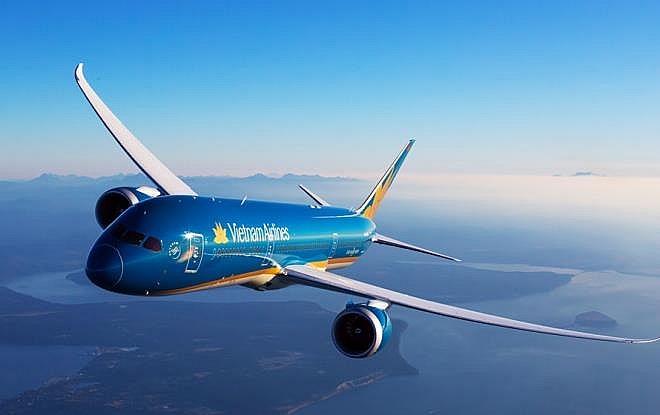 (Photo: VTC)
Commercial flights between Vietnam and 6 selected countries are to be resumed starting September 15, 22 with a high level of safety and stringent rules.
The decision was made by the Prime Minister and the National Steering Committee for COVID-19 Prevention and Control on September 15.
Those entering Vietnam on commercial flights after transiting a third country must strictly follow medical quarantine regulations in the country.
Earlier on September 16, the Ministry of Transport's representative said that the ministry has asked airlines to only sell international commercial flight tickets to passengers entering Vietnam with an entry visa and a specific place to stay.
Airlines will have to check passengers' body temperature before boarding aircraft, ask them to install an electronic medical notification application; at the same time, check their proof of nCoV negative (test time within 3 days).
The Government has agreed to the policy of allowing international commercial flights from September 15 to open. However, as per the MoT representative's explanation, after the policy approved, relevant ministries, localities and airlines need time to complete a pick-up plan for the confirmed time to implement specific flights.