Indonesian nurse dies 9 days after receiving Chinese vaccine
An Indonesian nurse has died nine days after being injected with the Chinese vaccine made by Sinovac Biotech Ltd.
Sinovac COVID-19 vaccine vials. Photo: Reuters
An Indonesian nurse has died nine days after being injected with the Chinese vaccine made by Sinovac Biotech Ltd, with the government highlighting the importance of adherence to health protocols on top of the ongoing mass vaccination programme.
The Malaysian Chinese-language newspaper China Press on February 24 reported that a 33-year-old nurse at Ngudi Waluyo Regional General Hospital in Blitar, East Java, had died nine days after receiving a shot from Sinovac's CoronaVac vaccine.
The nurse, identified as Erny Kusuma Sukma Dewi, had received the first dose of the two-shot vaccine on January 28, according to Taiwan News.
However, before she received her second injection, she began to experience fever, shortness of breath, and a cough. She was hospitalized on February 5 and placed in an intensive care unit February 6.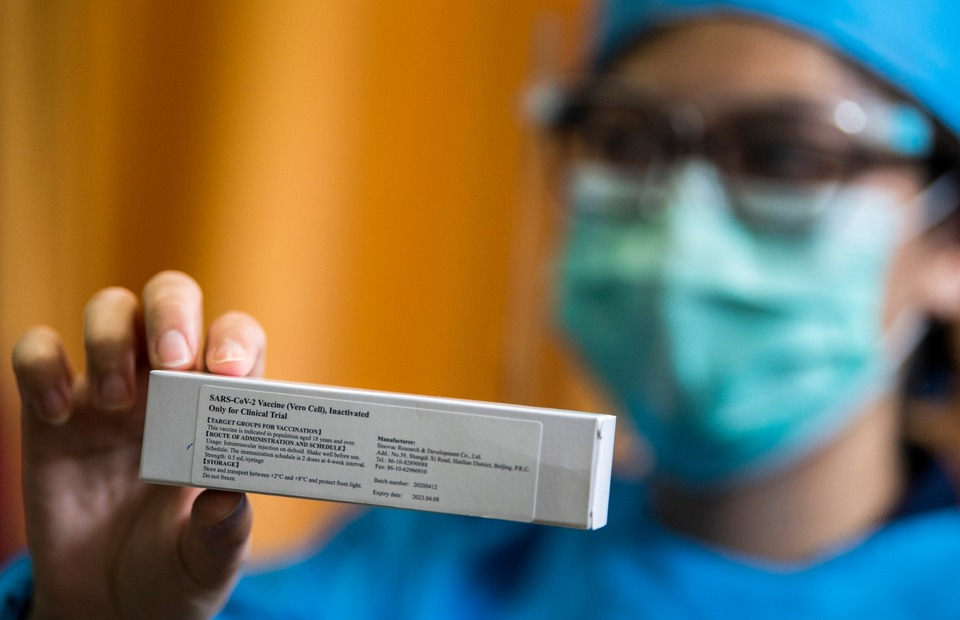 An Indonesian nurse shows the Sinovac vaccine for clinical trial in Bandung, West Java, on Aug. 6, 2020. Photo: Antara
She died on February 14, and prior to her death, a swab test revealed that she had contracted COVID-19, reported SINDOnews.com. The director of the hospital Endah Woro Utami said that the nurse had passed a health screening prior to taking the shot.
Woro said that other than being classified as obese, she was declared healthy and had no comorbidities. He is not certain how she contracted the coronavirus because no other staff members have been diagnosed with the disease.
According to the Blitar chapter of the National Union of Indonesian Nurses, the patient's "latest diagnoses were COVID-19, pneumonia, disseminated intravascular coagulation, and obesity," reported CNN Indonesia.
East Java Provincial DPRD Member Heri Romadlon expressed his hope that there will be clarity after an investigation is carried out by the health department to determine whether she died as a result of the vaccine injected into her body or due to other causes.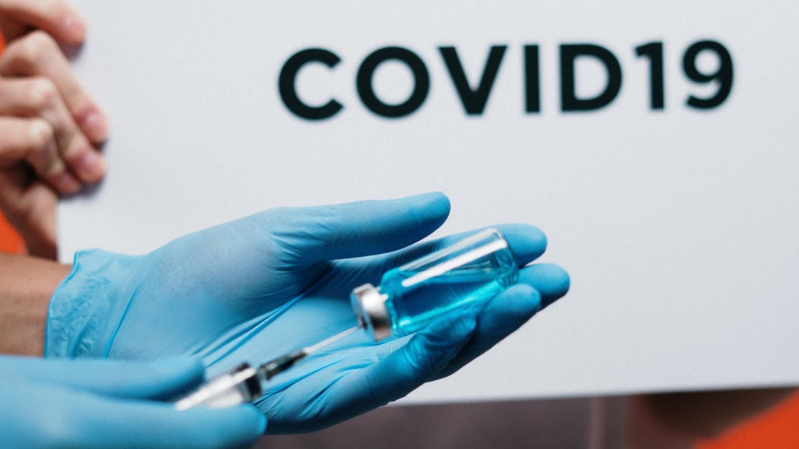 Photo for illustration purpose only. Photo: Pexels/Cottonbro
In an official statement, the Health Ministry offered its condolences for Erny's passing but warned those who are getting vaccinated must not let their guard down, especially if they have only received one of two required shots of the CoronaVac vaccine, according to Coconuts Jakarta.
The ministry said the vaccine can only trigger a partial immune response after the first shot of the CoronaVac vaccine and a full immune response after the second shot, which is given 14 to 28 days after the first.
In its recent article, The Australian said China's vaccine diplomacy is facing hurdles across Southeast Asia, with the Philippines drug authority ruling Sinovac was not effective enough for health workers while two separate Indonesian surveys have found more than 40 percent of respondents did not want the vaccine.
Indonesia has already begun vaccinating health and essential workers with the Chinese-developed Sinovac drug, while the Philippines Food and Drug Agency approved the COVID-19 vaccination for emergency use this week.
Chinese pharmaceutical developers Sinopharm and Sinovac have not published phase three trial data in peer-reviewed medical journals, leaving millions of people to decide on whether to take the vaccine with only scant information on its potential side effects and efficacy among different age groups./.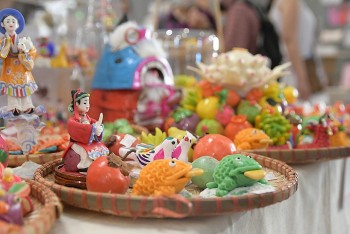 Handbook
This event will be an opportunity for cultural exchange between Hanoi locals and expats, and it will also be a real family event.