Inside the Covid-19 blockaded village outskirts of Hanoi
The ongoing Covid-19 lockdown has exerted a great impact on the life of residents in Lo Giao village (Dong Anh district, Hanoi). The locals wish to return to normal lives as soon as possible.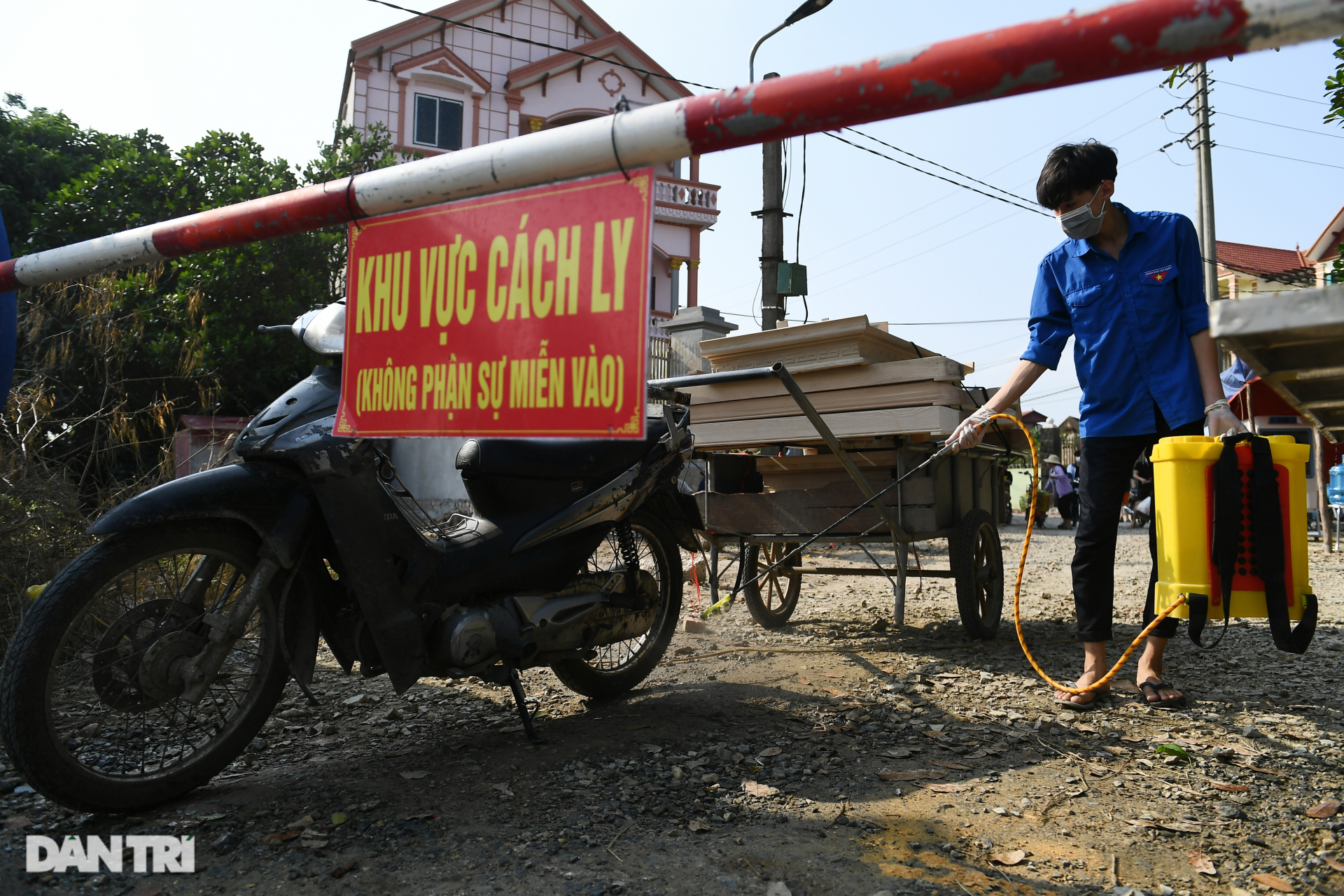 Photo: Dan Tri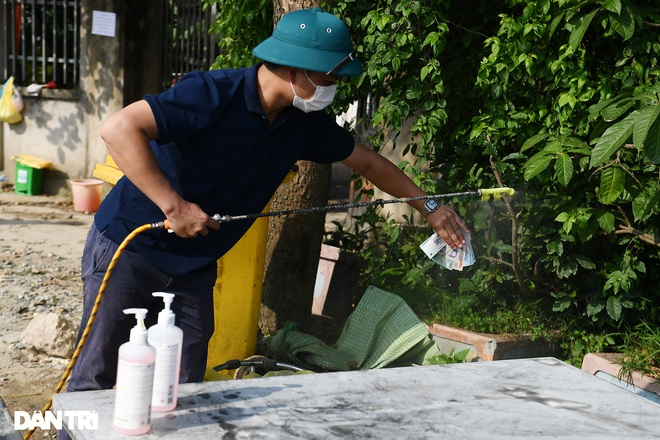 Photo: Dan Tri
After two community transmissions were detected in Lo Giao, the authorities have sealed off the village. All transported food and goods from outside into the village and vice versa must go through Covid-19 prevention protocols, Dan Tri reported.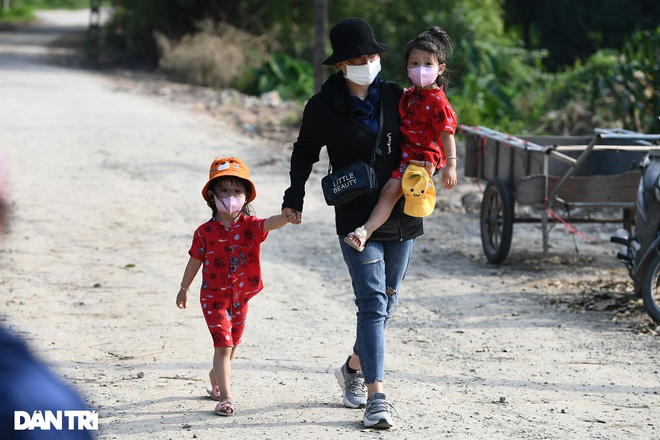 Photo: Dan Tri
Coming back from a trip, a family must make health declarations before allowed to enter the village.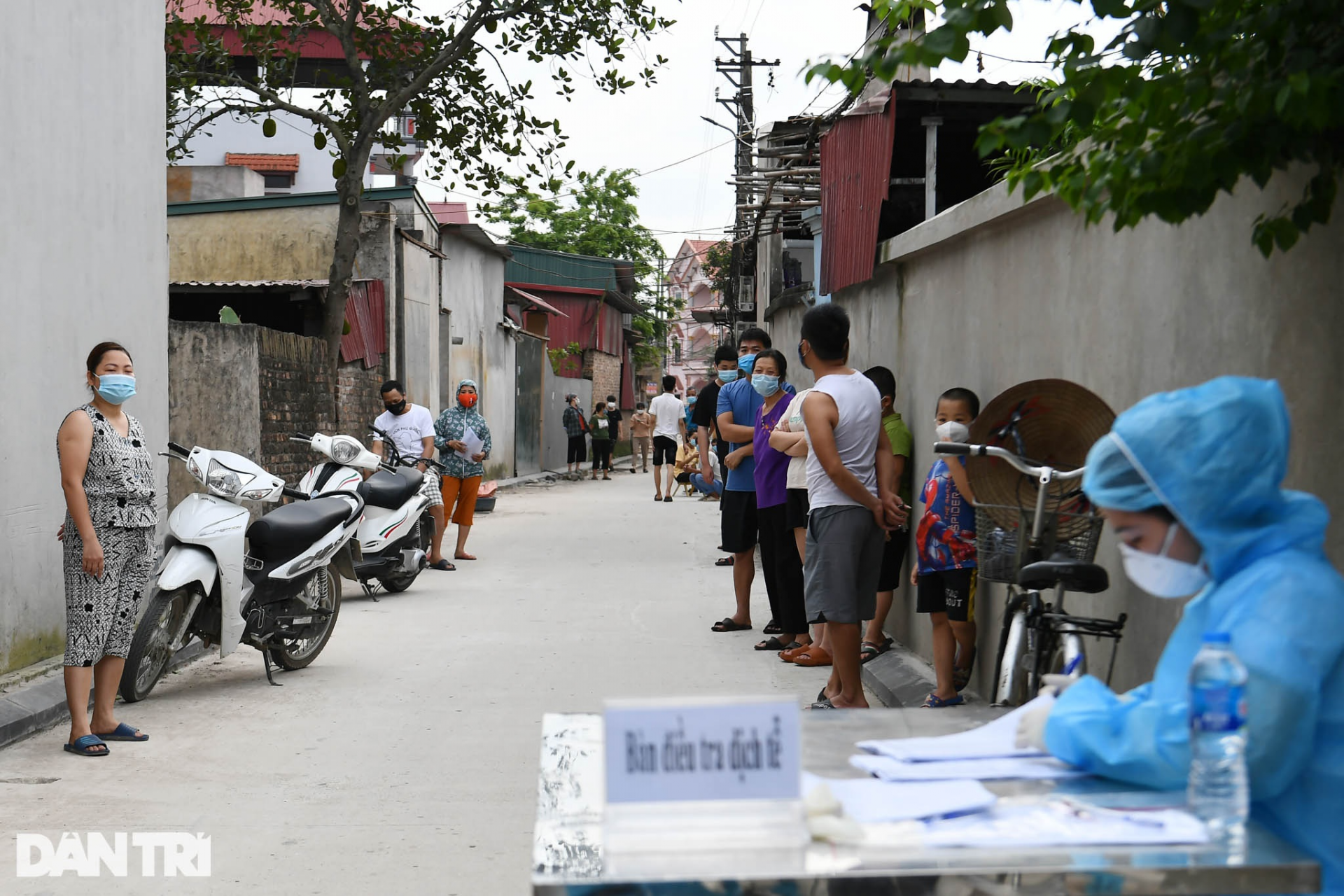 Photo: Dan Tri
On May 3, Lo Giao residents had their samples taken for Covid-19 testing at 10 sites. Earlier, the village's head popularized the information and distributed the testing registration forms to each household.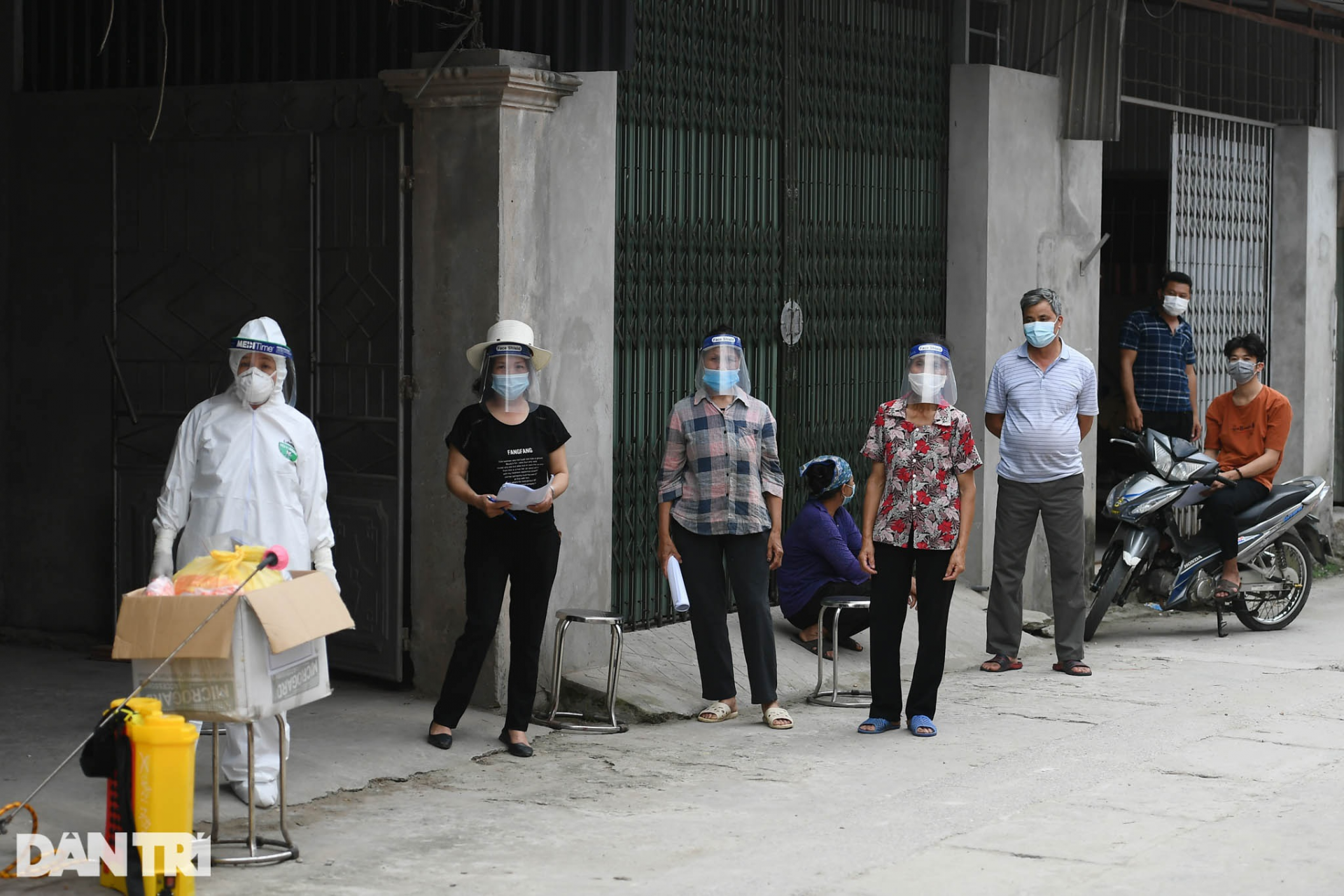 Photo: Dan Tri
The locals wore face masks and shields to prevent Covid-19 spread while waiting for their turns to be tested.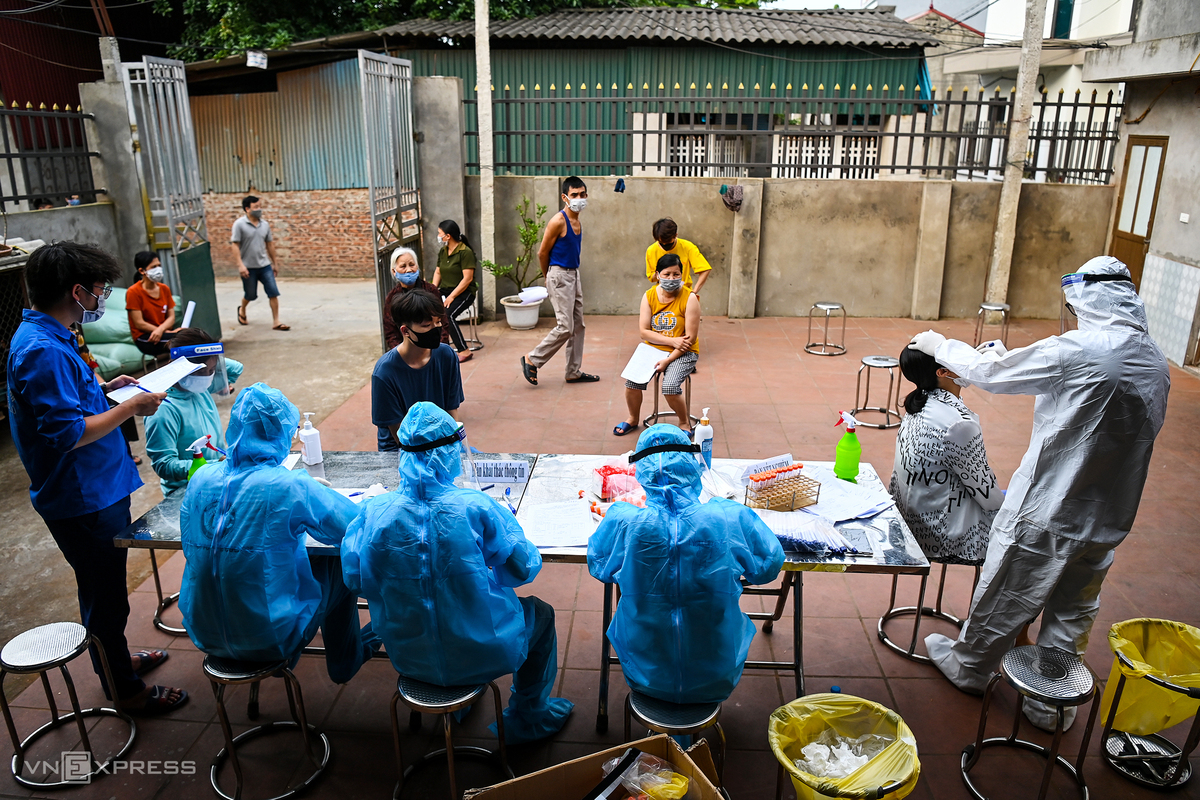 Photo: Vnexpress
Nearly 100 medical staff in Dong Anh District were mobilized to conduct Covid-19 testing.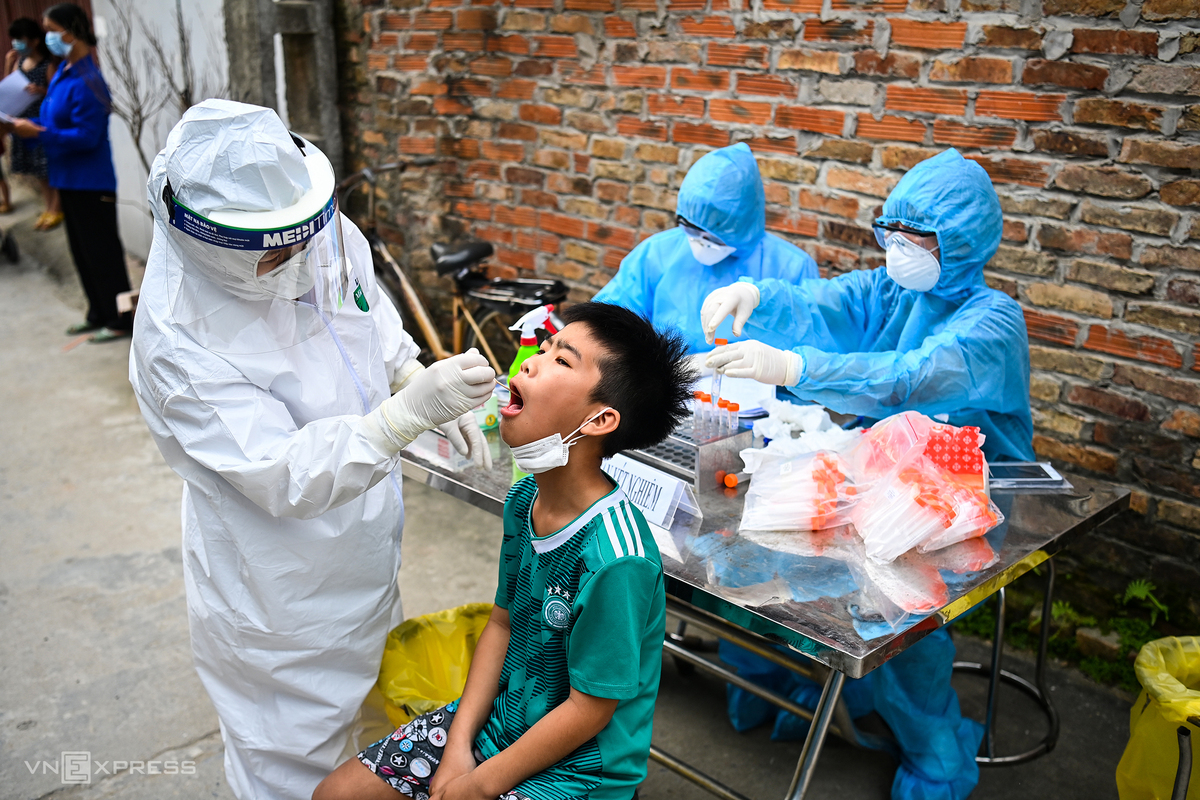 Photo: Vnexpress
A child in the village had his sample taken for Covid-19 testing.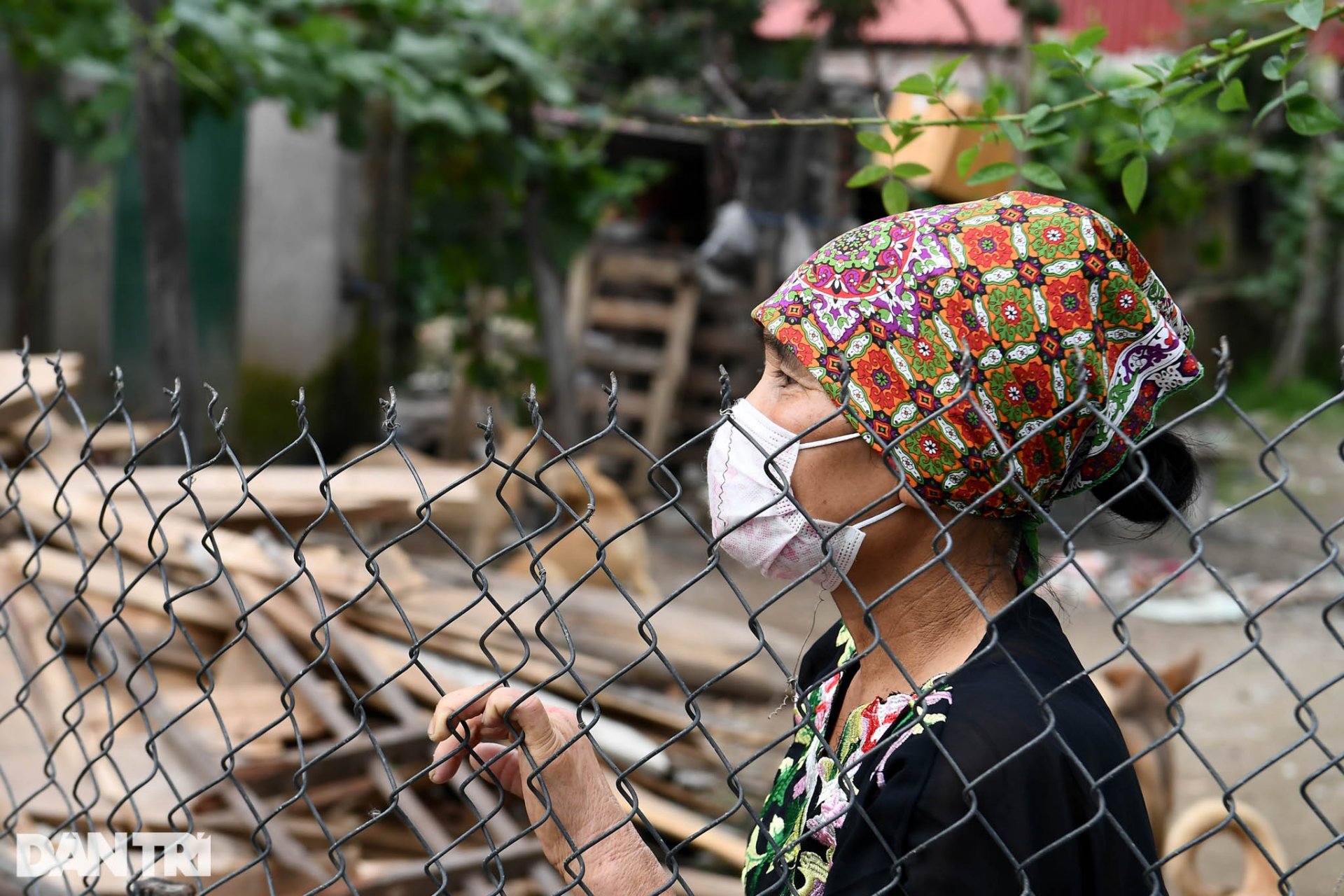 Photo: Dan Tri
People here felt really nervous when knowing that the village has reported two Covid-19 infections. Fortunately, the mass testing made them feel more secure.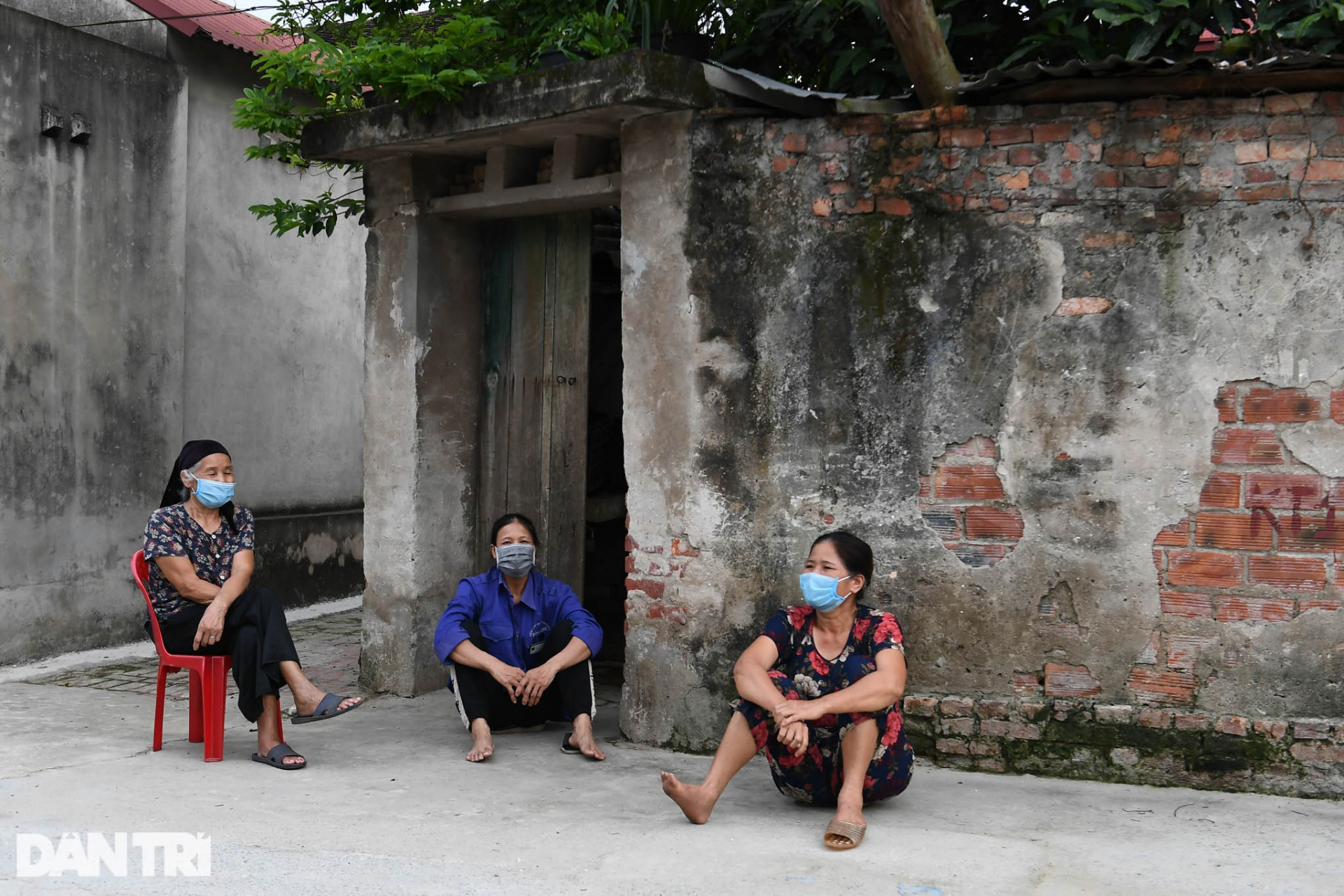 Photo: Dan Tri
Hoi (third from right) has mainly lived on farming. During the lockdown, she still can work in the fields, however, her children who are employed outside the village, cannot work due to Covid-19 regulations, causing economic difficulty for her family.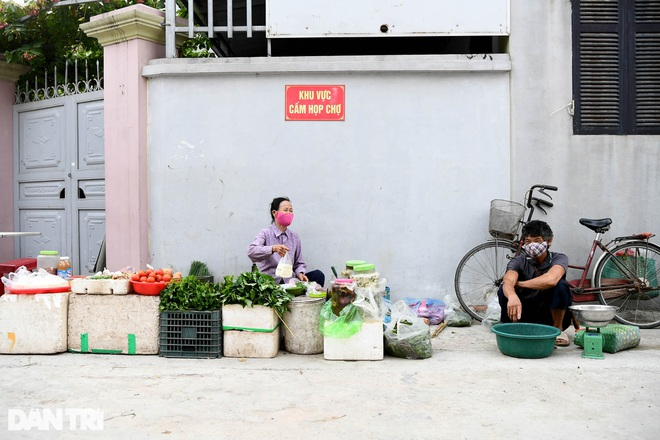 Photo: Dan Tri
Prior to the Covid-19 outbreak, the market in front of the communal house was packed with people. Now, it is deserted.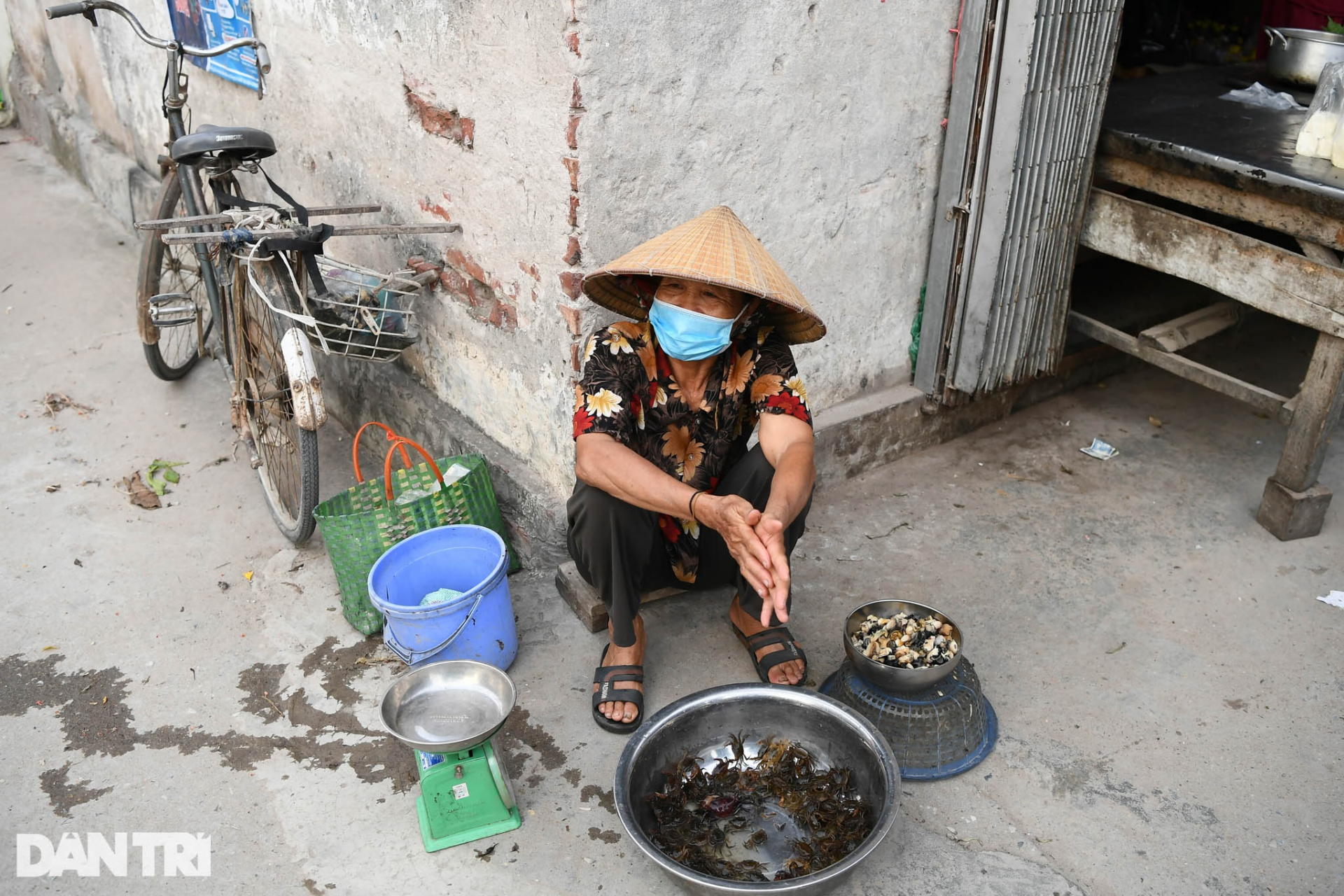 Photo: Dan Tri
The lockdown order has adversely affected business activities. "I wish the epidemic will be stamped out soon and my life can back to normal", said a woman selling crabs and snails.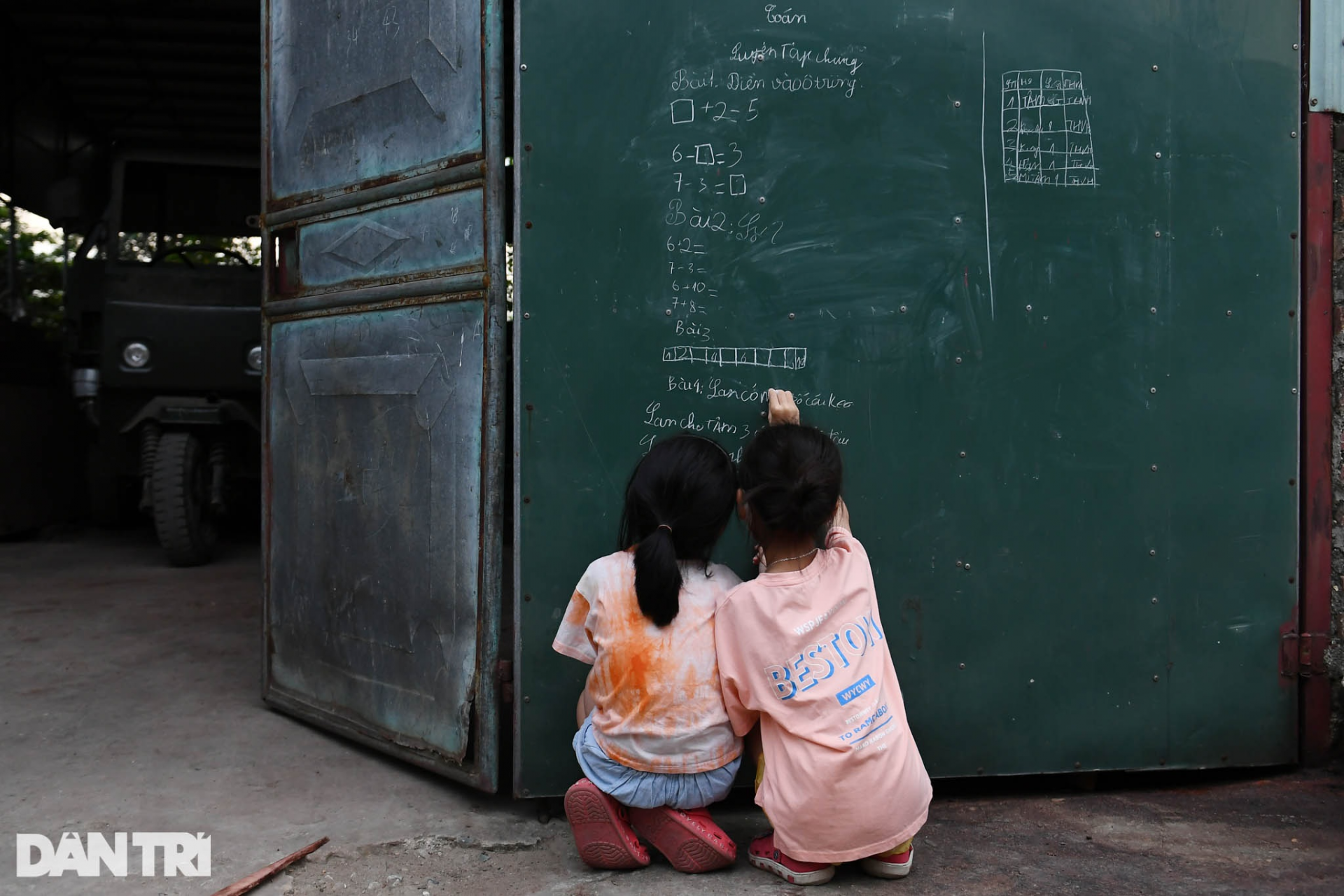 Photo: Dan Tri
Two children are studying Math with each other. Hanoi allowed students to stay at home and study online until further notice.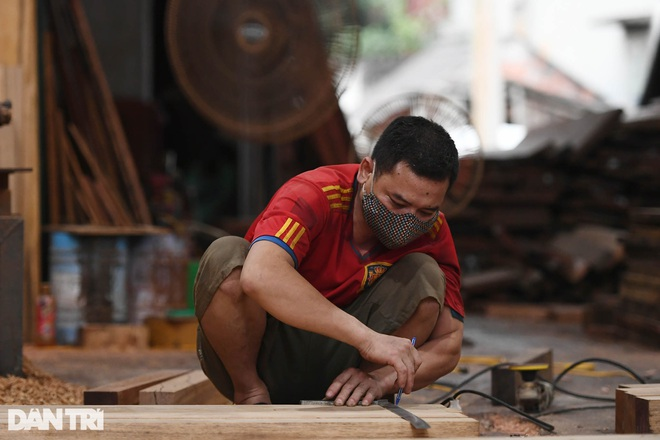 Photo: Dan Tri
The carpentry factories have suffered a shortage of laborers as they can't enter the village.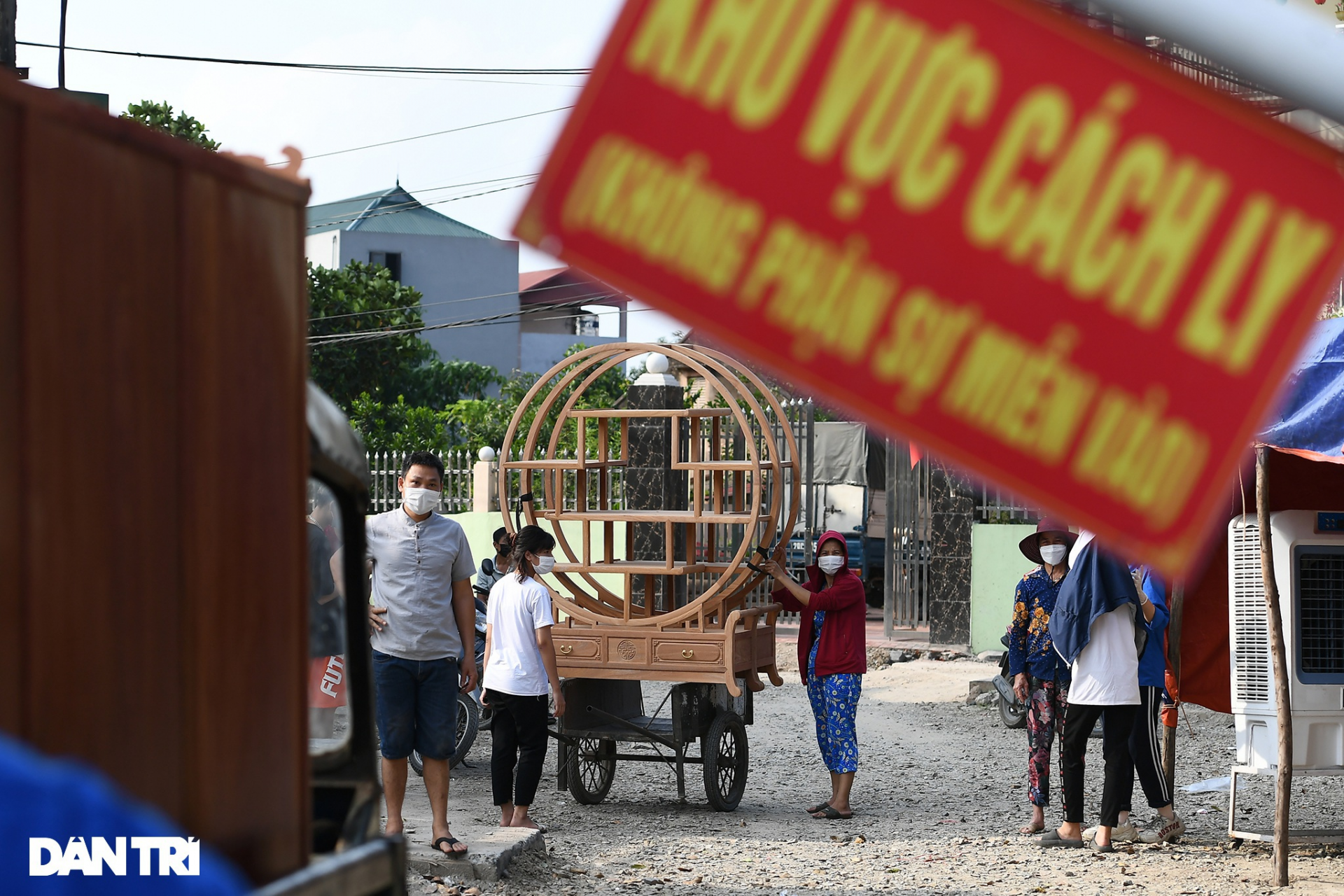 Photo: Dan Tri
As a craft village making household furniture, households in Lo Giao village have grappled with transporting goods for consumption due to the lockdown. Because trucks can't enter the village, residents need to deliver goods by themselves to the village's gate.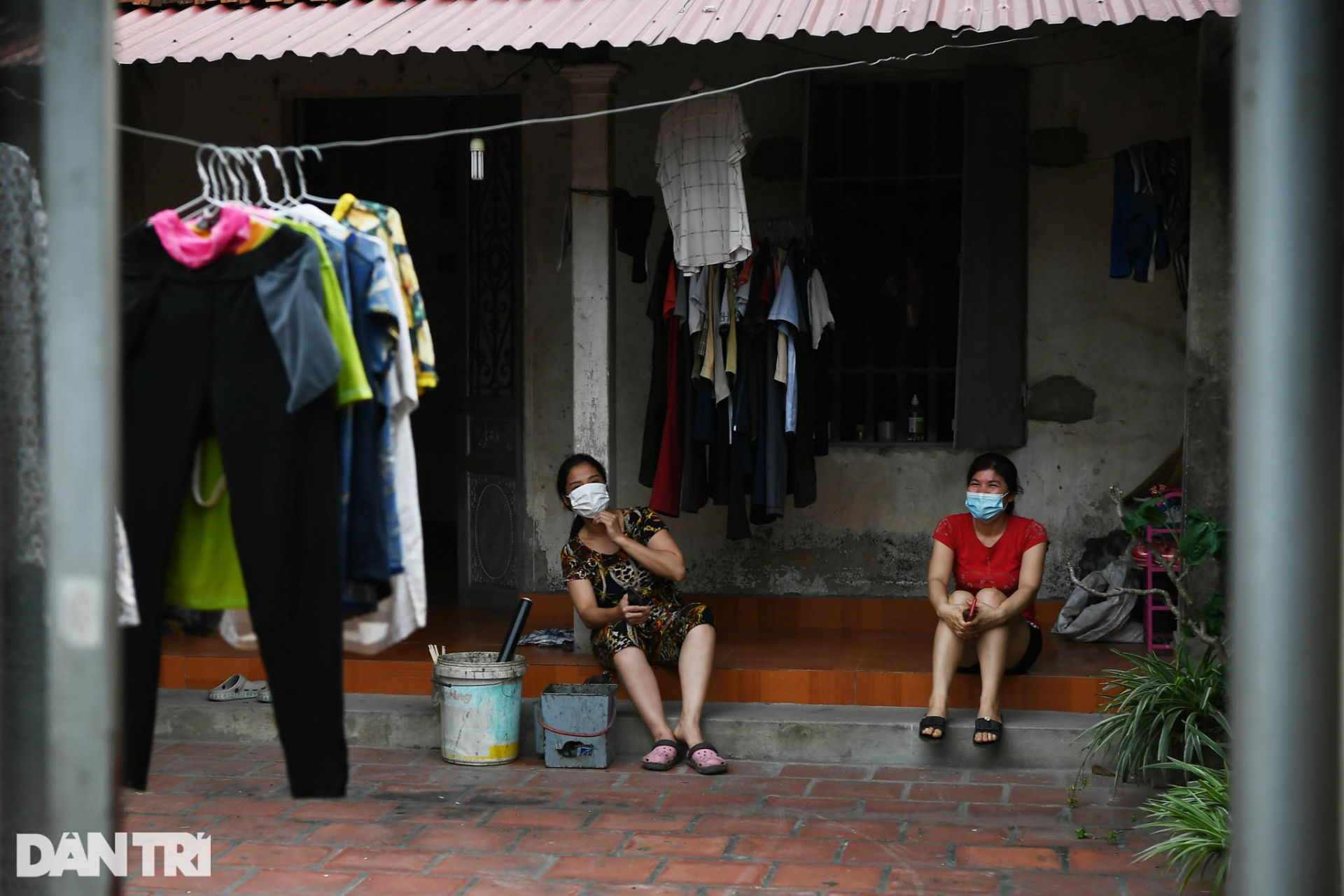 Photo: Dan Tri
Lo Giao is among the blockaded regions in Hanoi, along with two residential areas in Viet Hung Commune (Dong Anh District), Vien Dong Star apartment building (Thinh Liet ward, Hoang Mai district), alley 94 Bui Thi Xuan Street (Hai Ba Trung District, alley 86 Phu Kieu Street (Phuc Dien Ward, Bac Tu Liem District).
As of Tuesday, Hanoi had recorded four Covid-19 community cases in the ongoing outbreak that started April 29 after Vietnam had gone clean for more than a month.
Eleven cases of Covid-19 were reported during the past 12 hours to 6 pm May 4, including one domestically transmitted case, according to the Health Ministry.
Among the imported cases, three were Indian citizens and the remainder were Vietnamese.
The locally transmitted case is a 25-year-old woman who had made contact with patient 2982.
The national count increased to 2,996, including 38 locally transmitted cases since April 27.
Meanwhile, 2,560 patients have been given the all-clear, and the death toll remains at 35.
Among patients still under treatment, 24 have tested negative for the novel coronavirus, 12 twice and 38 thrice.
A total of 40,505 people who had made contact with Covid-19 patients or arrived from pandemic-affected areas are being quarantined across the country.