International Students Experience Making Vietnam's Non La
On November 10, the Korean Cultural Centre organized a session "Making Vietnamese Non La" with the participation of students from different cultures.
The students learned and practiced how to make conical hats (Non La) together under the guidance of Vietnamese artisan Ta Thu Huong.
Ta Thu Huong, who was born in 1968, came from Chuong village - a long-standing craft village of Non La. She is the one who has brought the traditional products of her homeland to the world. During the event, students were guided through each step to make a conical hat such as separating the leaves, making the frame, painting, and stringing the hats.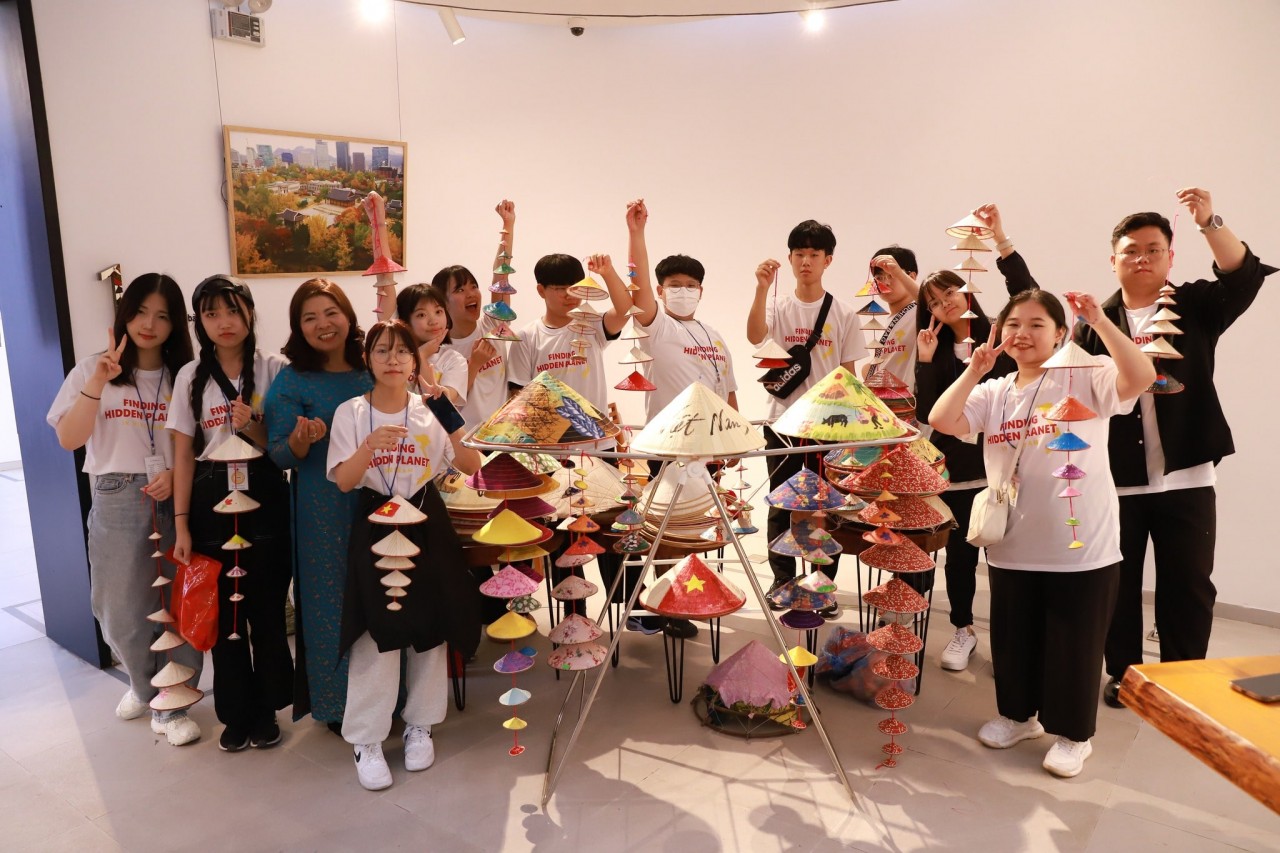 Students and their hand-made and painted Non La.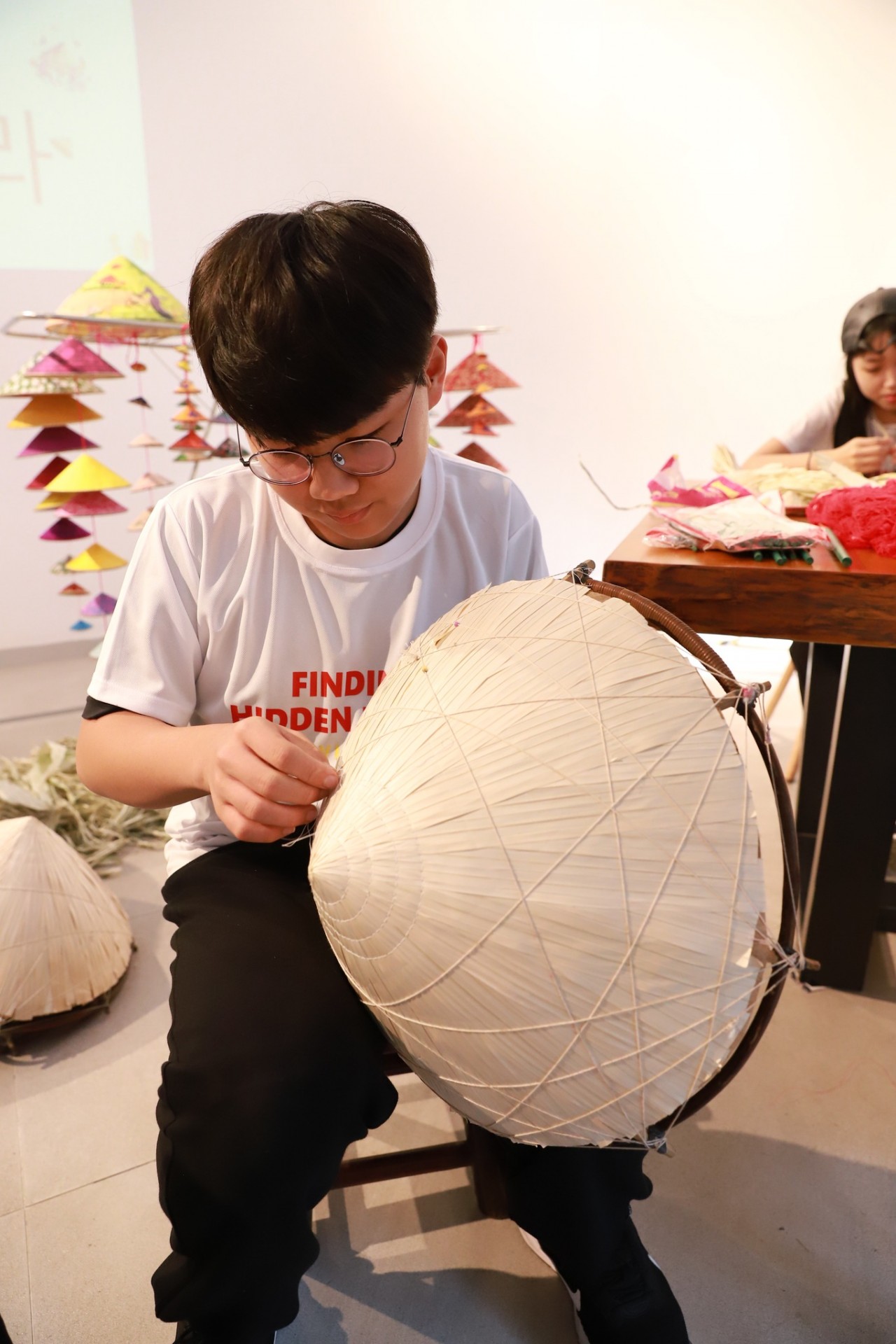 They were guided through each step to make the conical hat.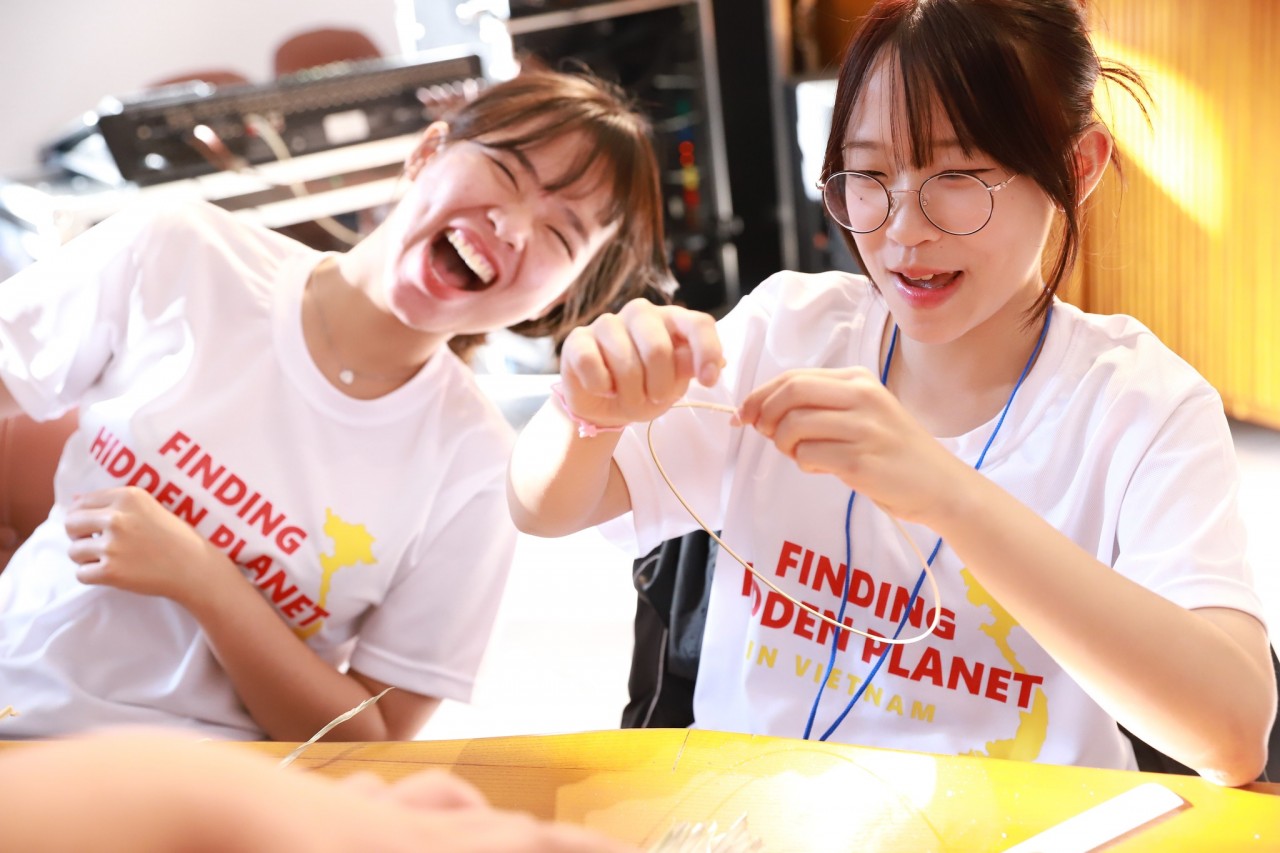 This is a very meaningful event to introduce Vietnamese culture to international students. Photo.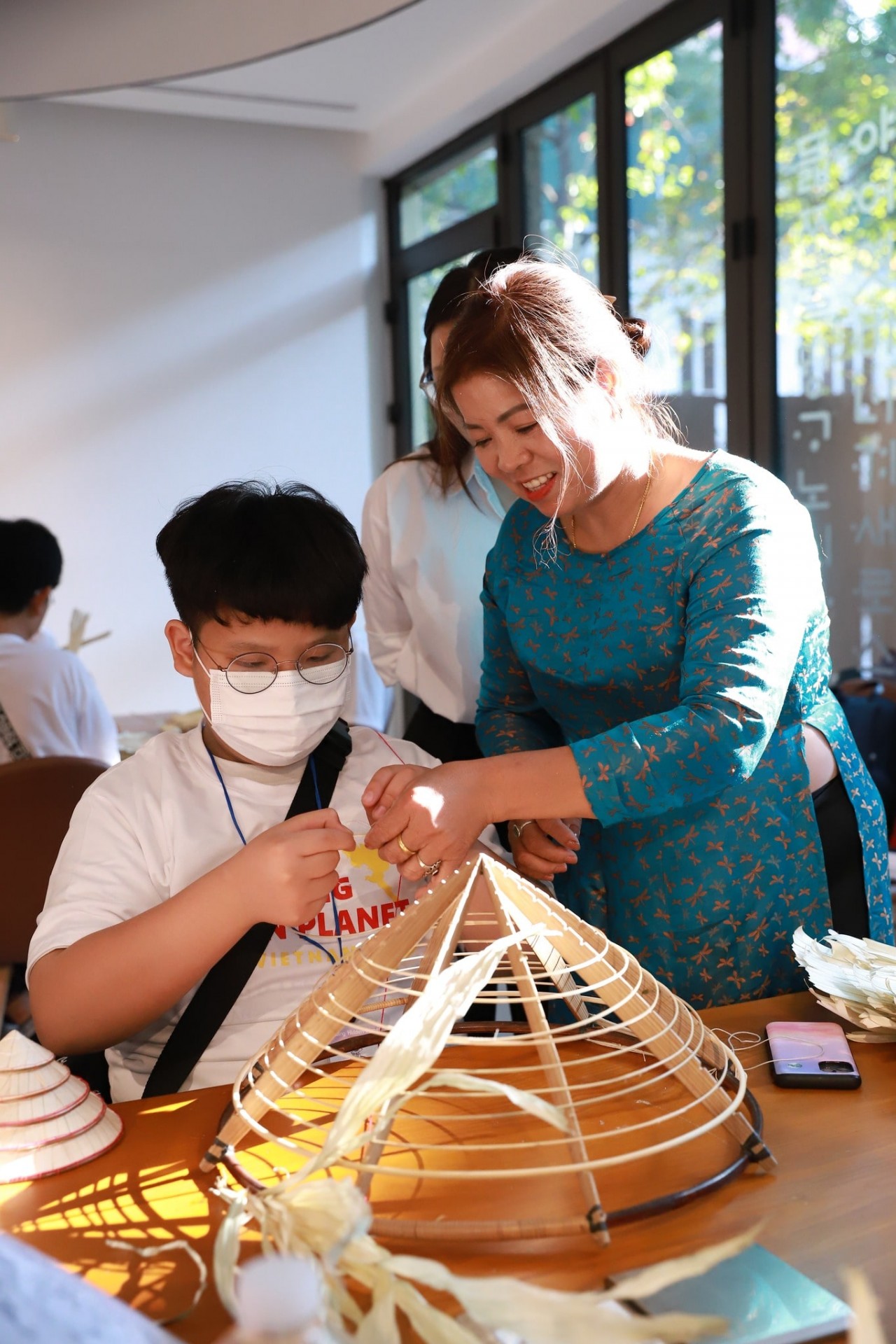 Artisan Ta Thu Huong and a student.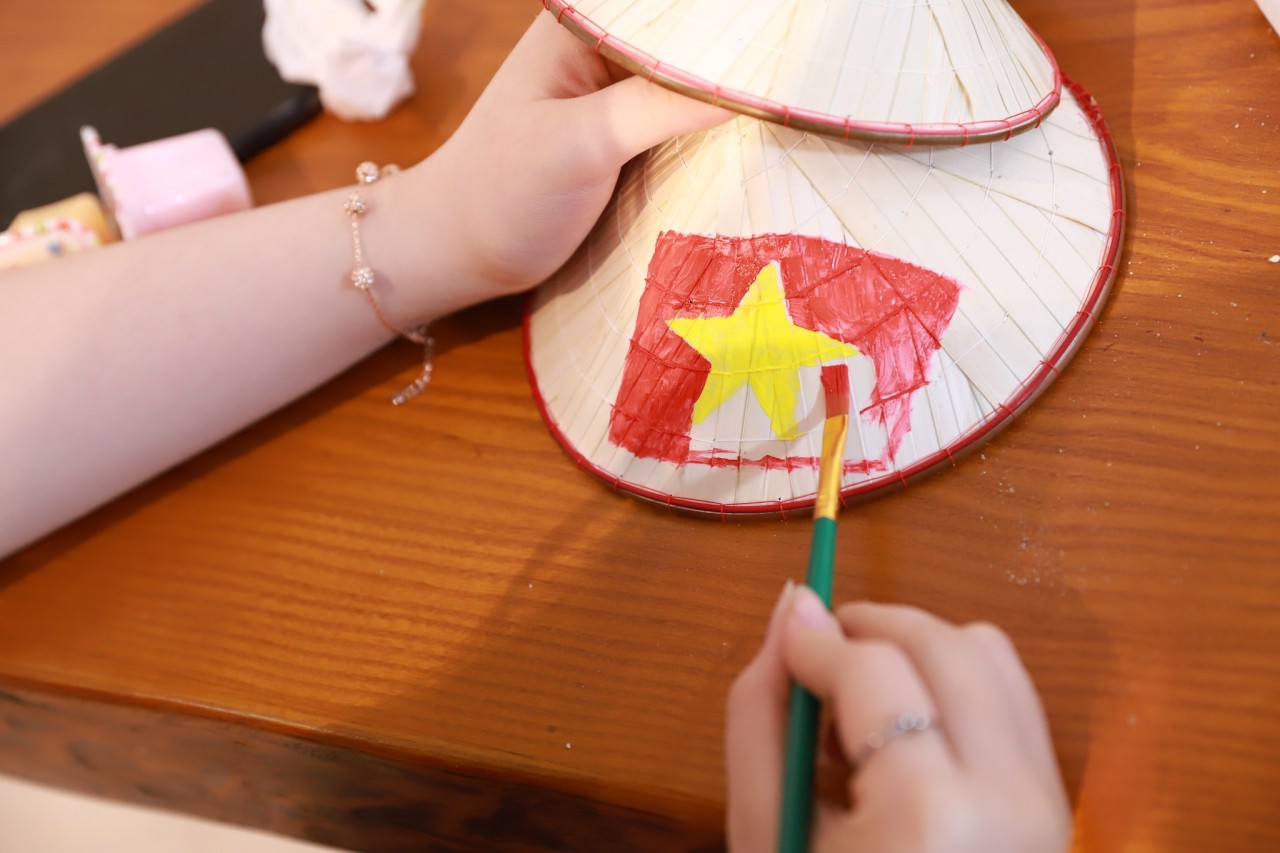 Vietnamese flag painted on a mini version of Non La.
Youths promote Vietnam via "non la" album

Vietnamese youth delegates participating in the 43rd Ship for Southeast Asian and Japanese Youth Program (SSEAYP) have promoted their home country via an impressive series ...