Israeli Embassy gifts solar-powered drip irrigation system to Hanoi
On occasion of the Earth Day 2021 (April 22), the Embassy of Israel in Vietnam launched a solar-powered drip irrigation system at Bac Co Park in downtown Hanoi as a gift to the capital city in an event on April 18.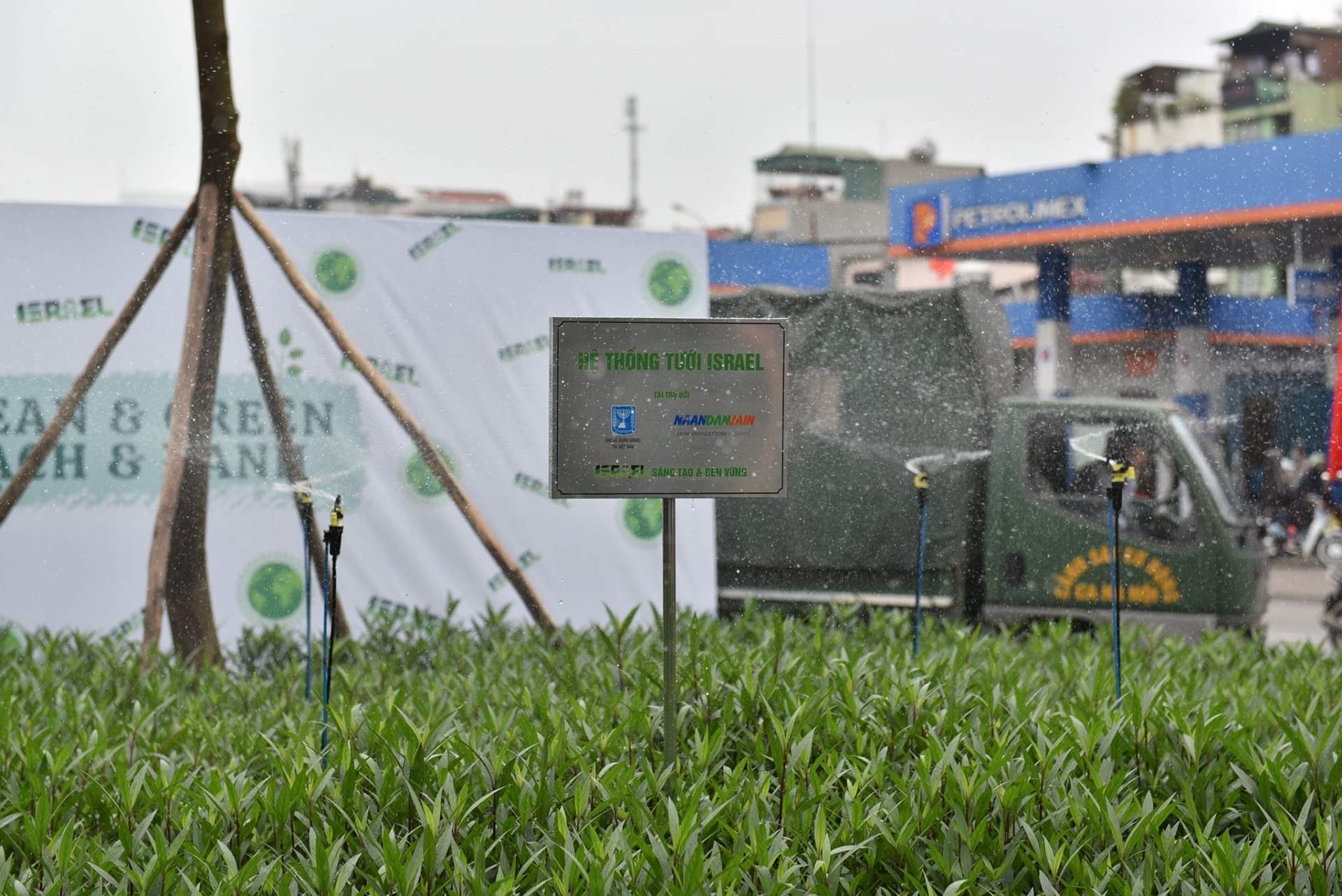 Invented by Israel, the drip irrigation system helps increase crop yield and quality while using less water per unit of land and reduce environmental pollution.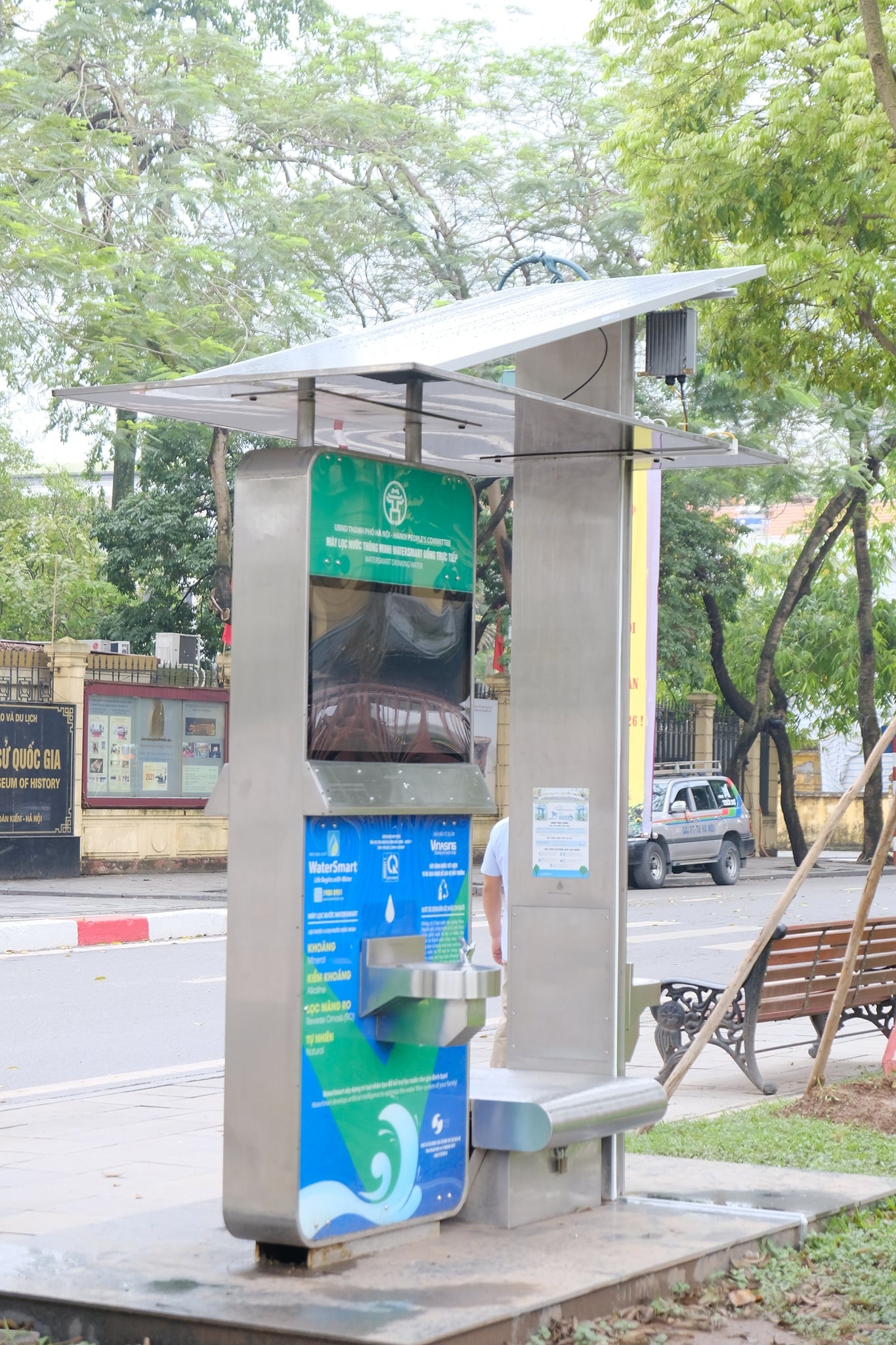 The system uses electricity from solar panels, connected to an automatic control machine.
The Israeli drip irrigation system has been applied in some localities in Vietnam. With the application of this technology in public places, Israel hopes this eco-friendly technology will help Hanoi in finding solutions that improve environmental quality.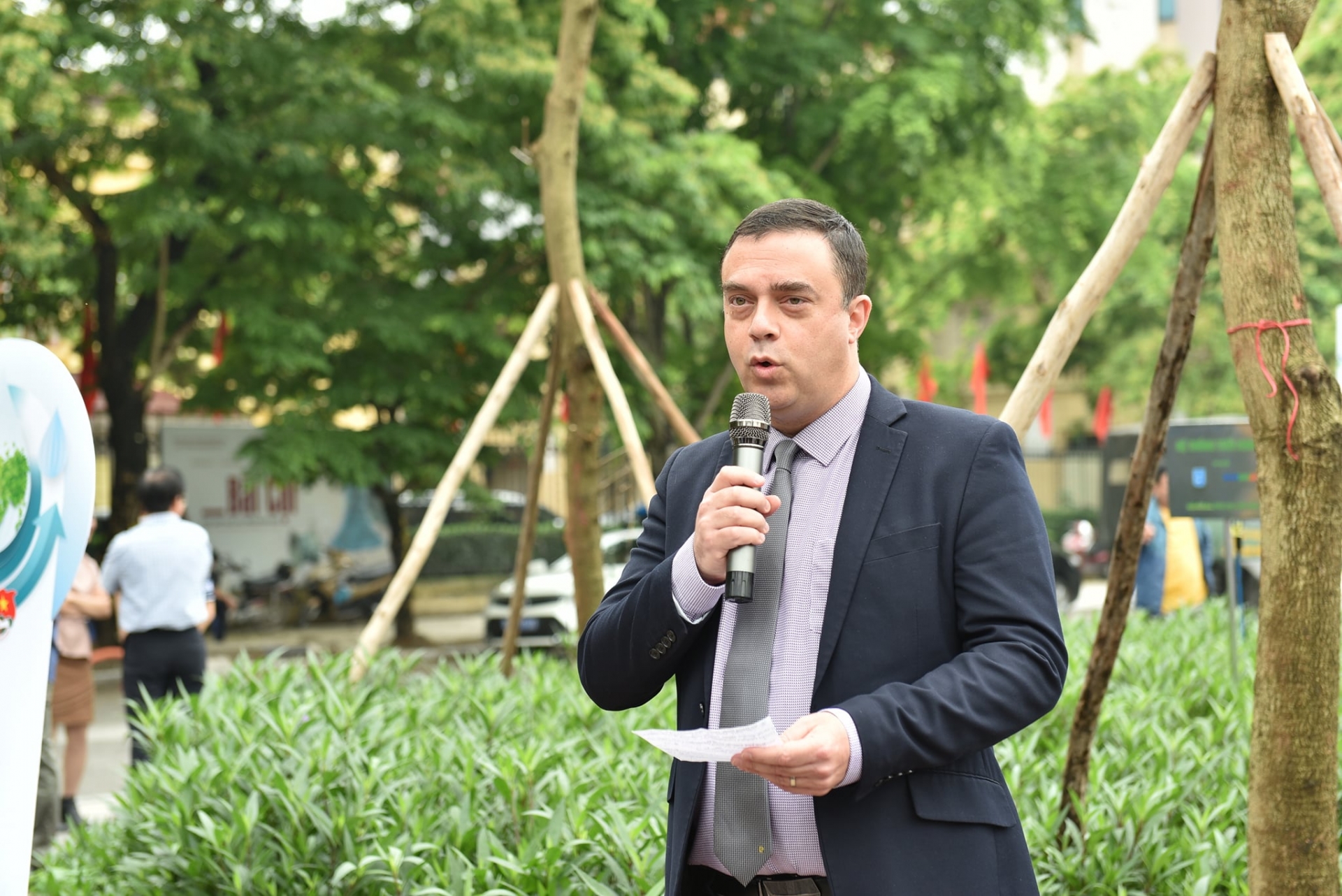 Speaking at the event, Israeli Ambassador to Vietnam Nadav Eshcar said the present demonstrates Israel's commitment to supporting Hanoi and Vietnam at large in environment protection and creation of a green and clean living space.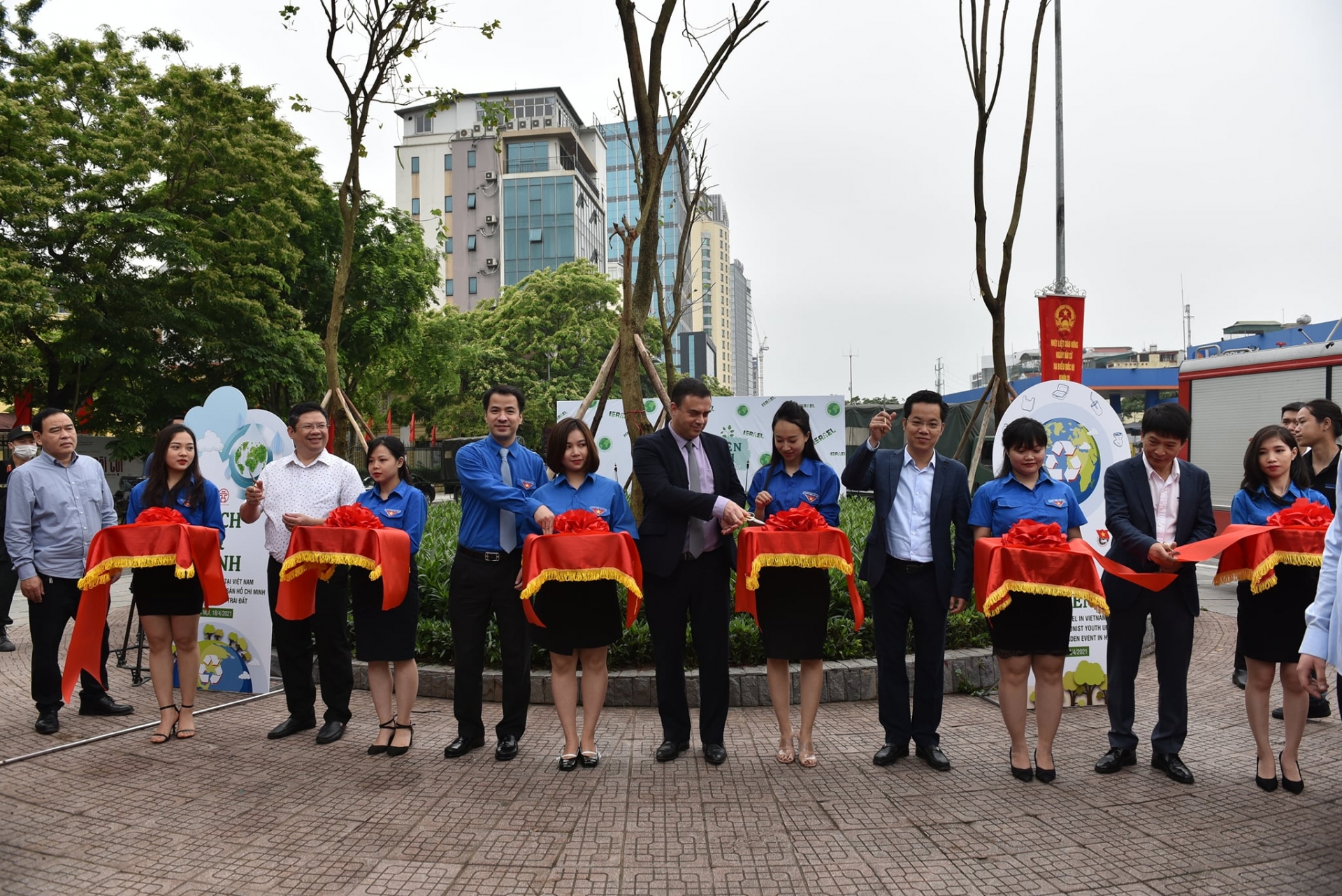 Like other activities Israel is doing globally to respond to the Earth Day 2021, this aims to remind each person of valuable resources on the earth and encourage Vietnamese young people to contribute more to building a clean and green environment for their own future.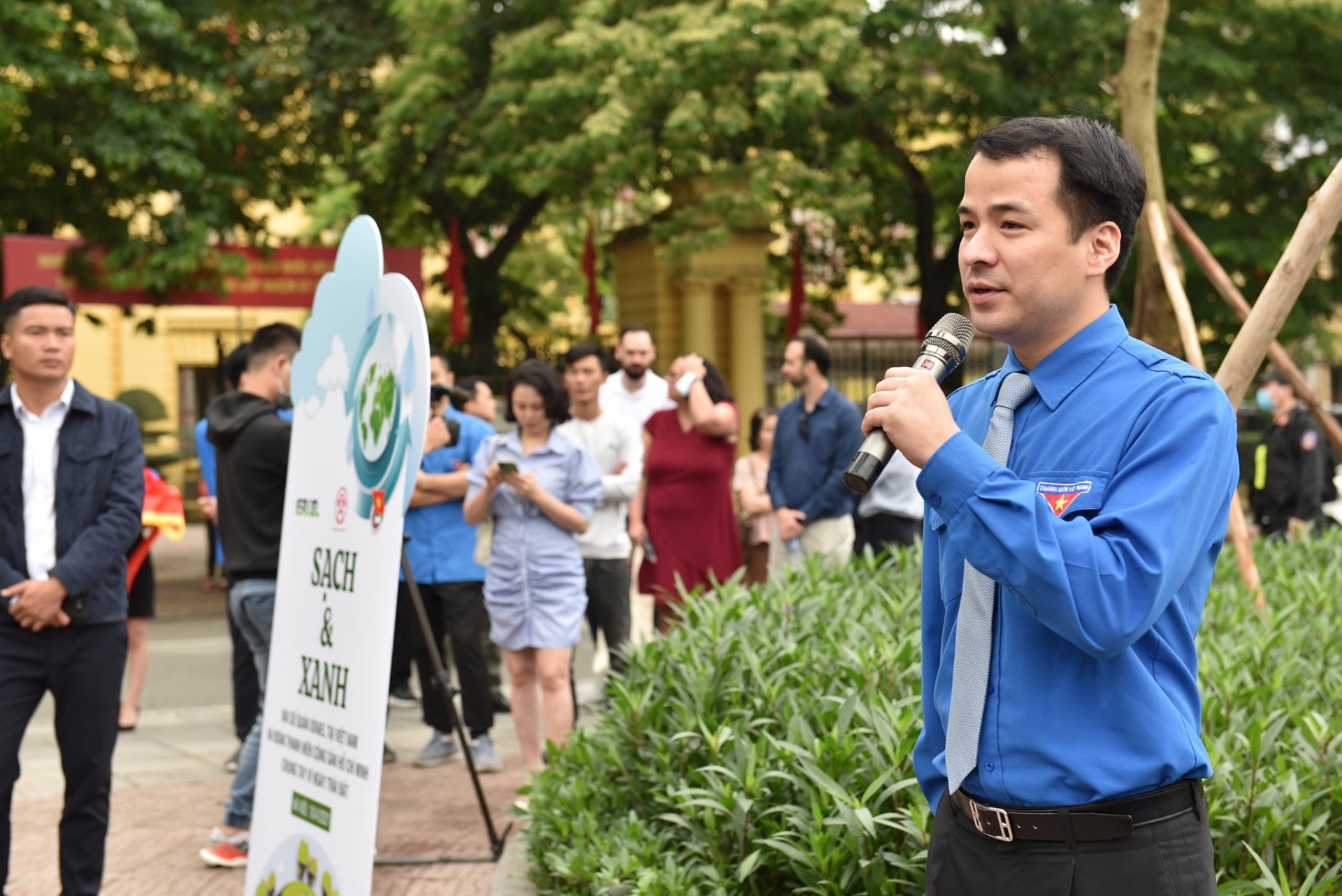 Welcoming the act of the Israeli Embassy, Secretary of the HCYU Central Committee Ngo Van Cuong said the event helps raise awareness of environment protection and climate change response among local residents, particularly young people.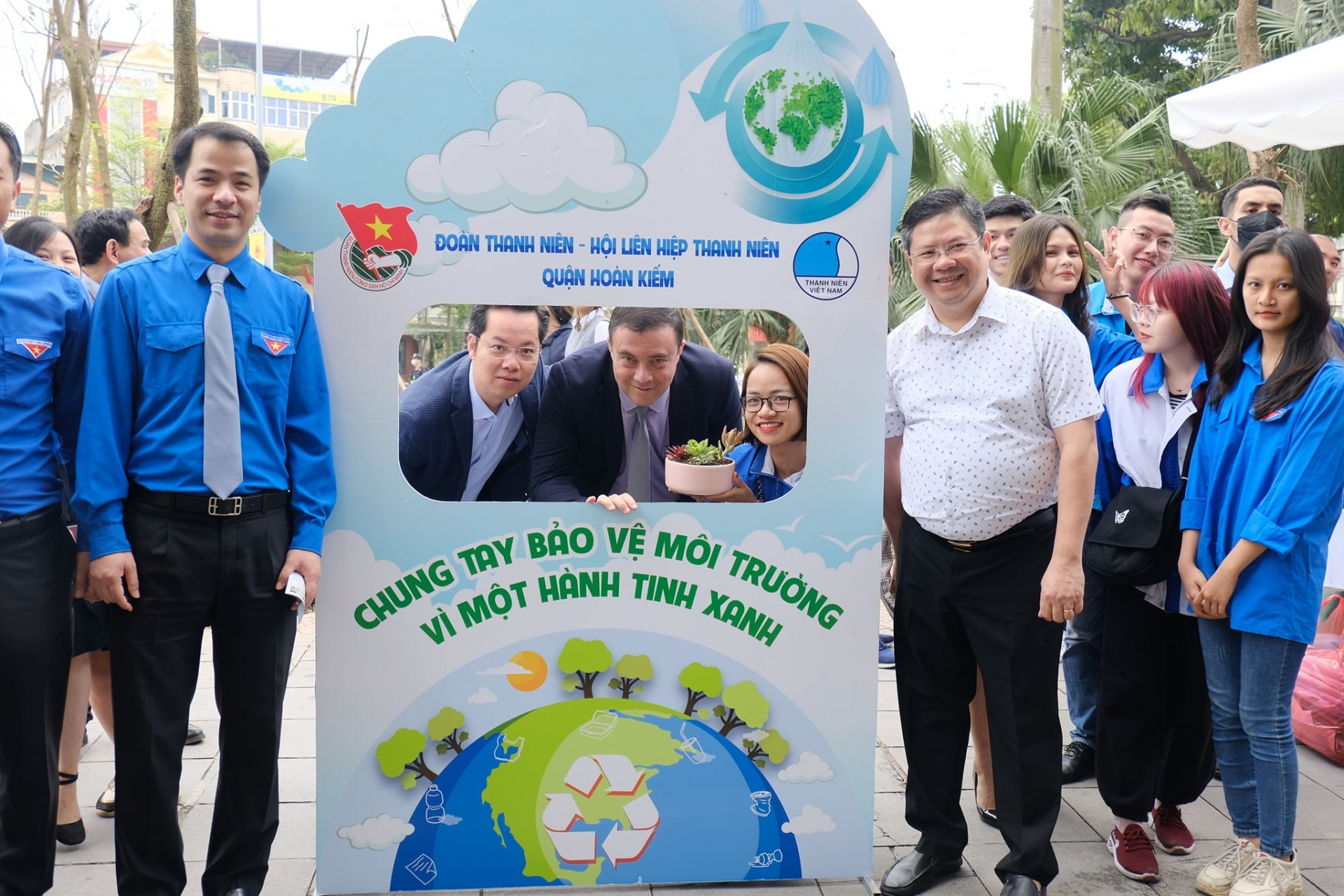 On the same day, the Embassy also cooperated with Green Life, a non-profit environmental organization, to implement an event of redeeming garbage for trees in the event CLEAN & GREEN, in response to the Earth Day 2021.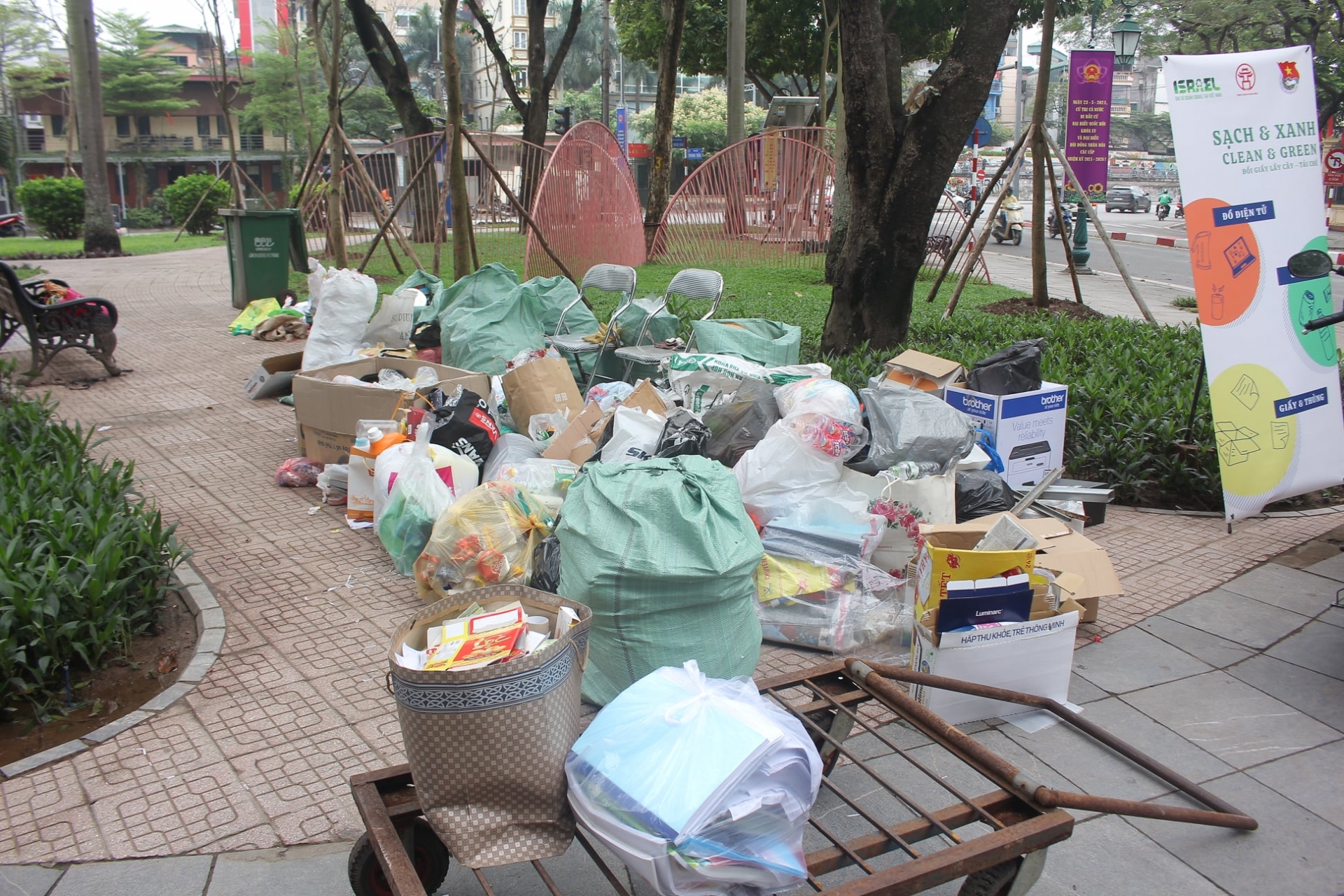 Participants collected and exchanged recycled waste such as bottles, jars, plastic … for stars. Every 3kg of used paper can be exchanged for 1 star; 5kg of cardboard can be exchanged for 1 star; 10 used batteries can be exchanged for 1 star.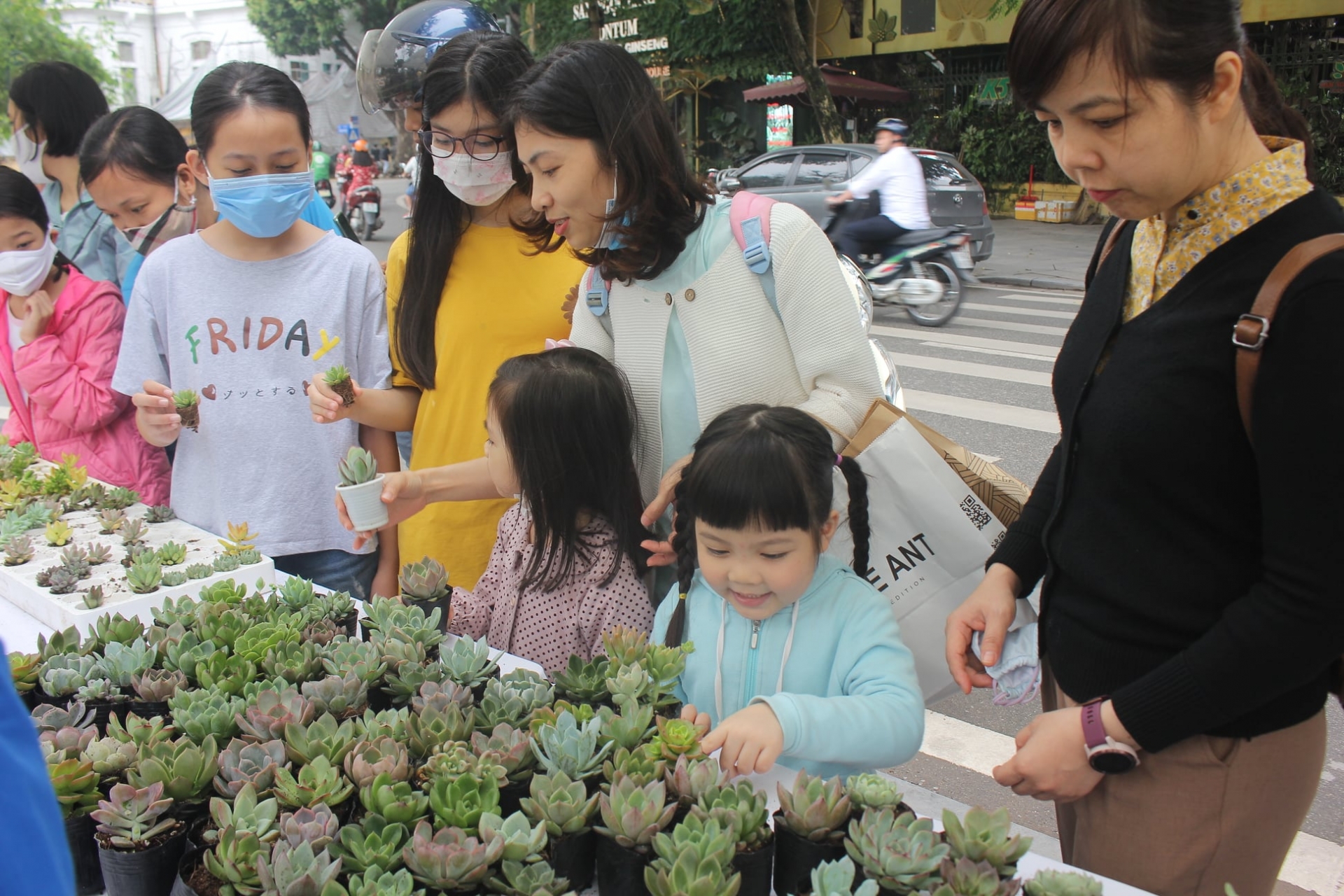 After exchanging stars, everyone will freely choose trees, which are rated from 1 star to 10 stars; even beautiful trees are valued at 15 stars. If there are not enough stars, people can pay more money to buy the tree with a rate of VND 10.000 for 1 star.
The trees in the project are mostly small trees, with good vitality such as cactus, succulents which can live in many environments.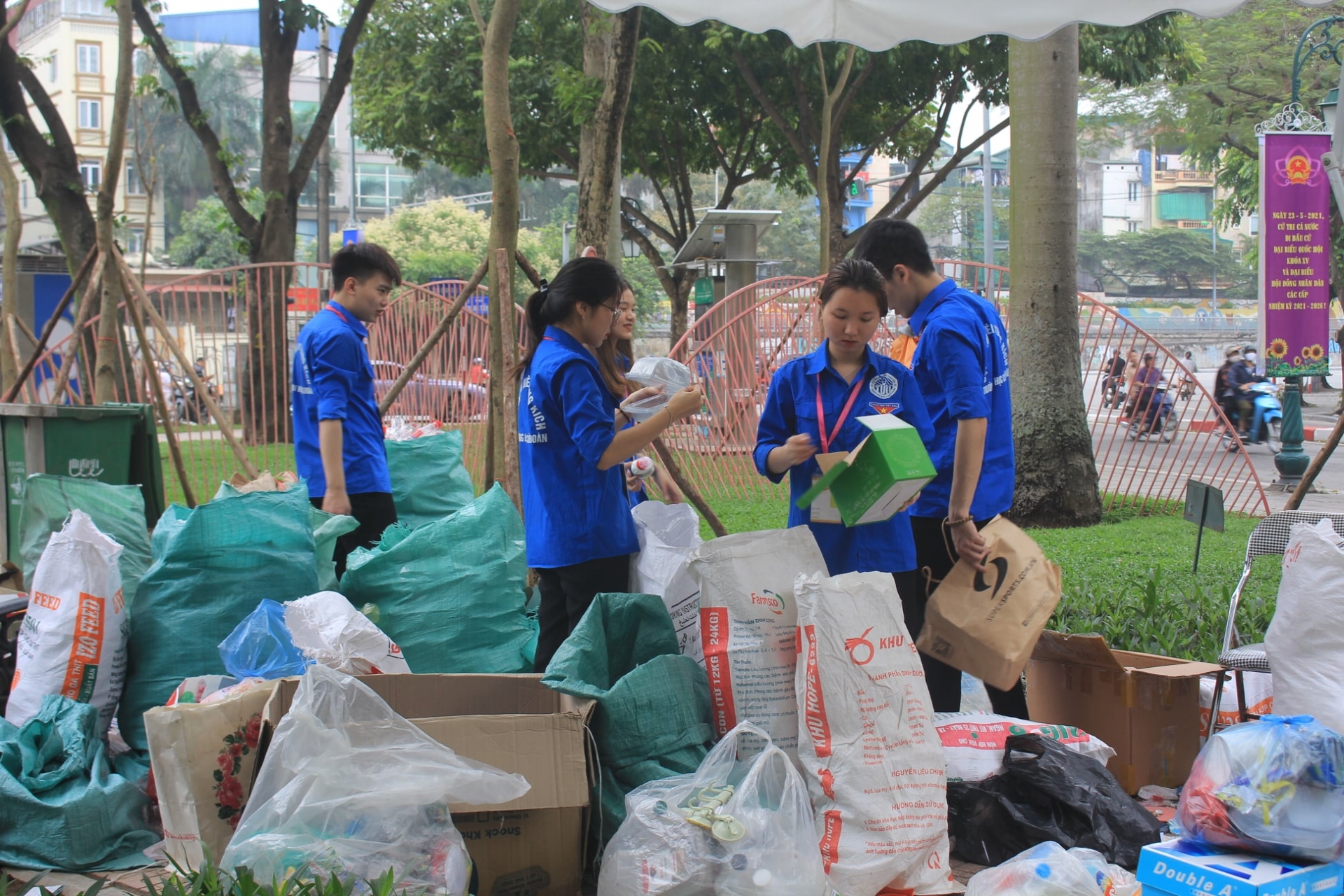 Born in December 2018, Green Life's mission is to encourage people to classify their waste at home so that in the future we can reduce 50 per cent of waste in Hanoi.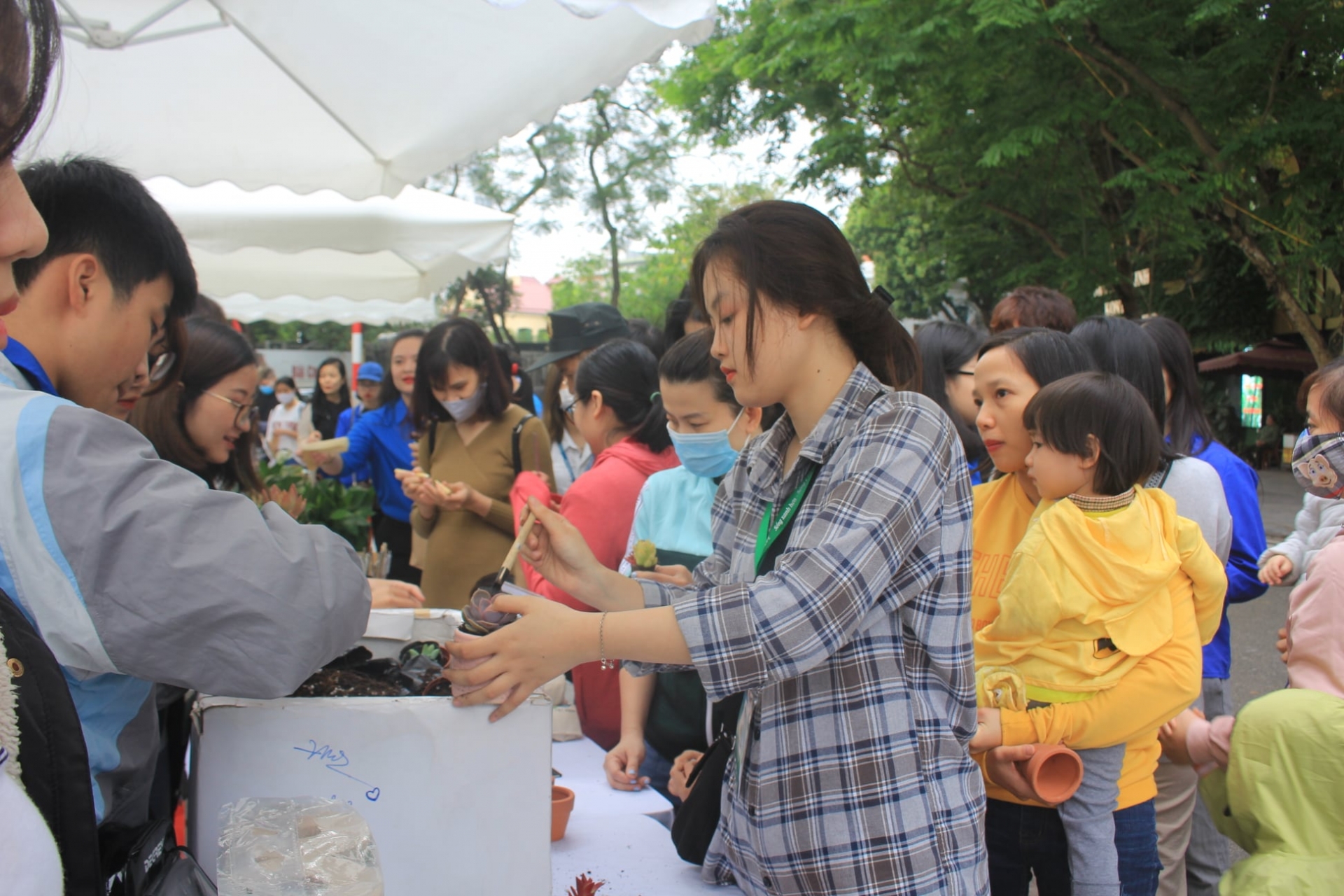 Trash for Tree has attracted many people in Hanoi. Attendees of the project were able to plant trees by themselves, contribute to environmental protection.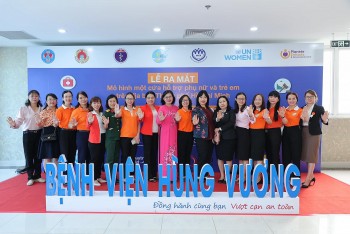 Viet's Home
What is the one-stop centre for women and children experiencing violence?