Are you a fan of sushi? If so, you should try raw red jellyfish salad
Raw fish is often associated with Japan but it's also a very popular street food in Vietnam. Only in summer, raw red jellyfish salad is one of the most terrifying dishes of Vietnam.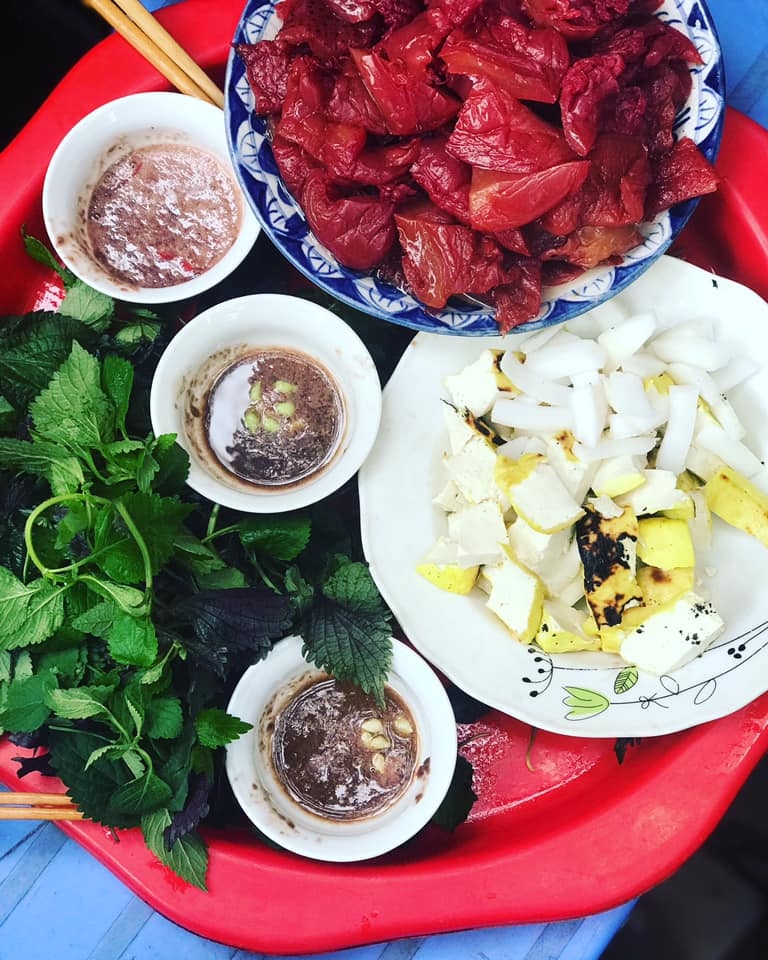 Raw jellyfish in natural red dye do not have a very long shelf-life, so, if you want to give it a try, only use it when it is in season, from March to July. The dish originated in Hai Phong but quickly won the hearts of Hanoians.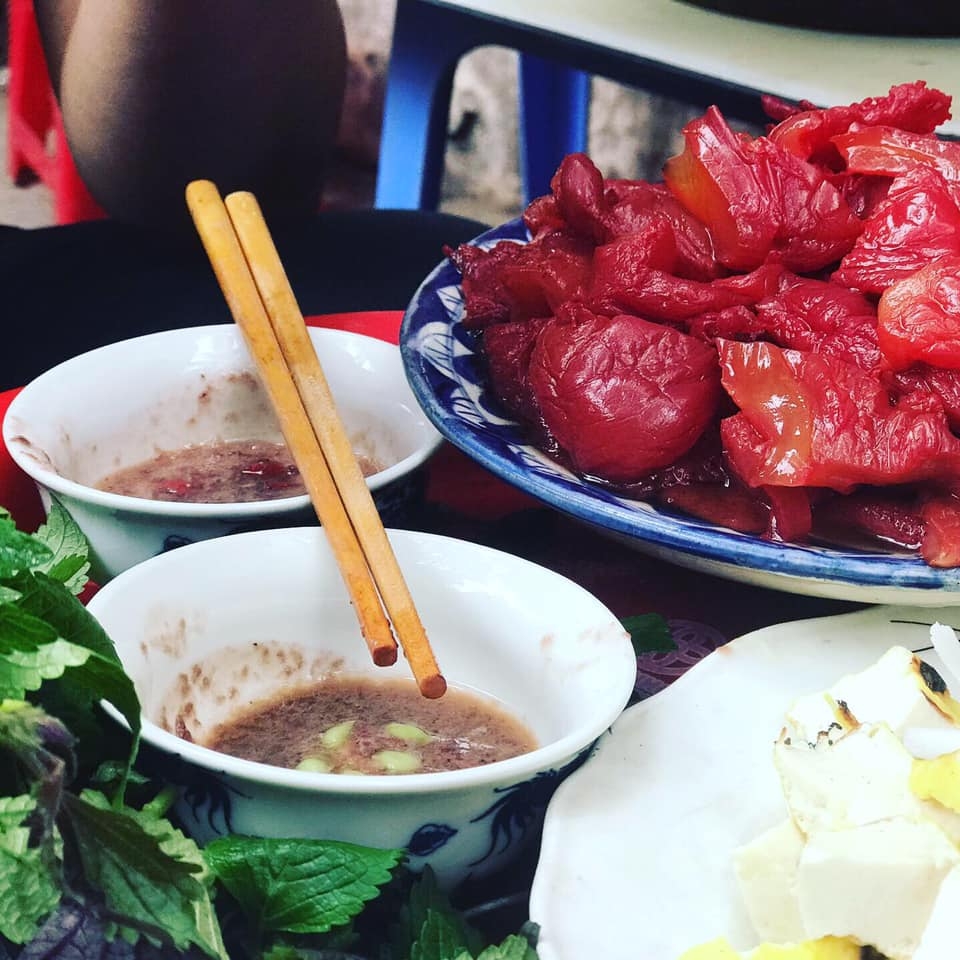 This Hanoian street foods makes you a little bit nervous to eat? Actually this dish is a great mixture of crispy jellyfish, smooth tofu, sweet and buttery copra, fresh herbs and salty strong flavor shrimp paste (mam tom).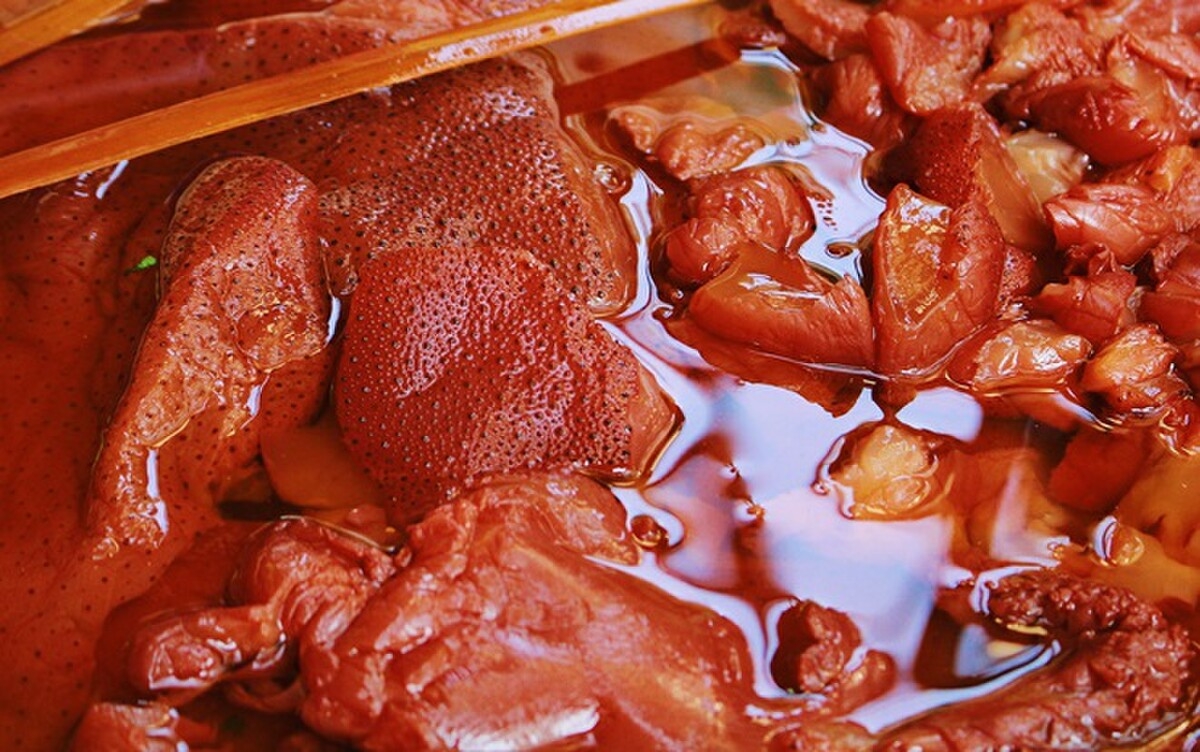 Restaurants or food stands get their supply from the nearby coastal city of Hai Phong, where people catch and clean jellyfish before soaking them in water together with the bark of bruguiera, a kind of mangrove tree, to give them the red color.
The jellyfish is transported to the capital in closed baskets, and they can stay for months without going bad.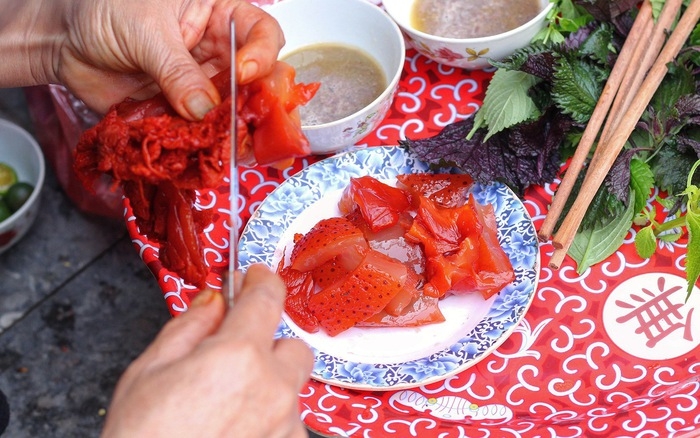 To make it edible, the red jellyfish has to undergo a complex preparation process.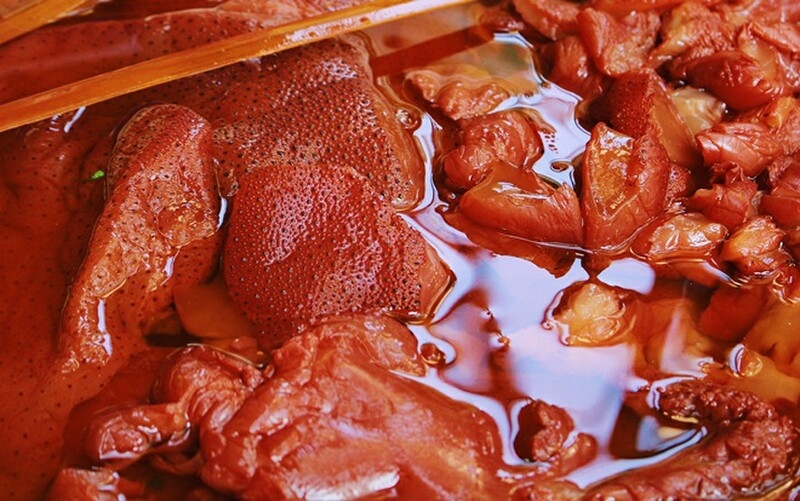 First, it must be soaked in water together with the roots and bark of the bruguiera, a kind of mangrove tree, until it turns a deep red and the flesh becomes translucent and soft.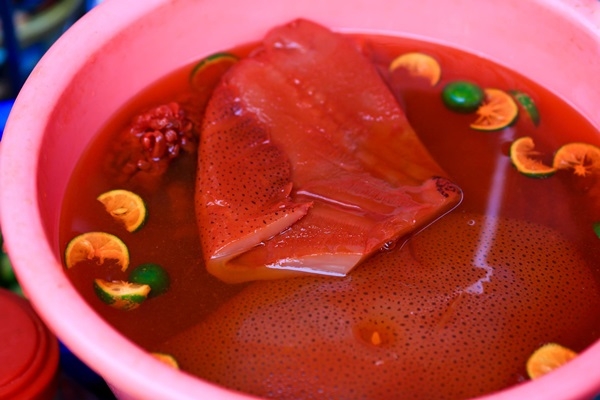 Then the jellyfish needs be steeped in clean water with lemons and cumquats to add aroma and flavor.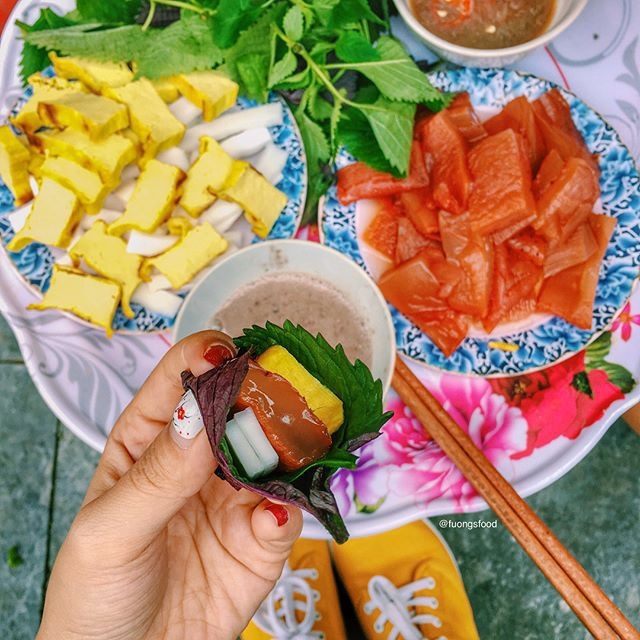 To complete the dish, you add some herbs, tofu, copra and jellyfish on large perilla leaves (la tia to), roll it, and dip it in fermented shrimp paste (mam tom).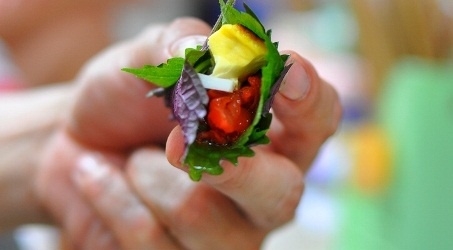 The taste is light and cool, and when it is combined with the strong flavor of shrimp paste and the herbs and copra, it is truly a taste sensation.
Where to eat this special dish: Food stores around Dong Xuan Market, Lo Duc, Hang Chieu (Cu Gai food store) and Thanh Ha. Or No.1 Le Van Huu street. The family has served it since generations.
A serving costs between VND 25,000 (USD 1) and VND 30,000 (USD 1.30).