It All Starts With A Cup of Coffee: Love Story of a Vietnamese-American Couple
Having been together for nearly 10 years now, the couple of a Vietnamese wife and American husband reflect on the early days of their relationship.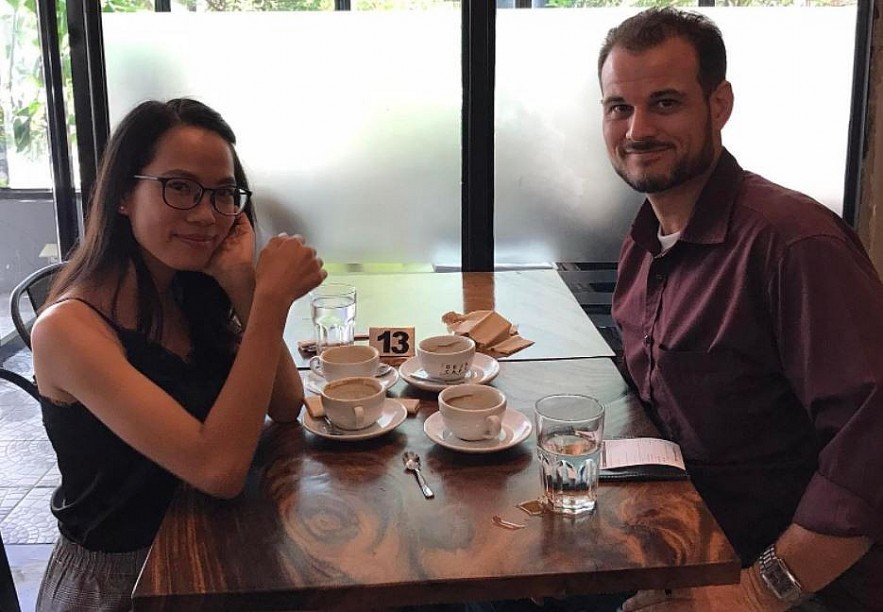 Photo: Vietnamnet
In 2009, while Hong Ngoc (born in 1990, in Hanoi) was a freshman at university, she accidentally met Brice Smith (born in 1985, American), who later became her husband. Ngoc and Brice first met at a hospitality fair at the National Conventional Center, where Brice was working as a coffee restaurant chain developer and giving people coffee to try.
Ngoc and a group of friends visited Brice's stall and stopped for a cup of coffee and also took Brice's business card, just to later thanked him for the good coffee.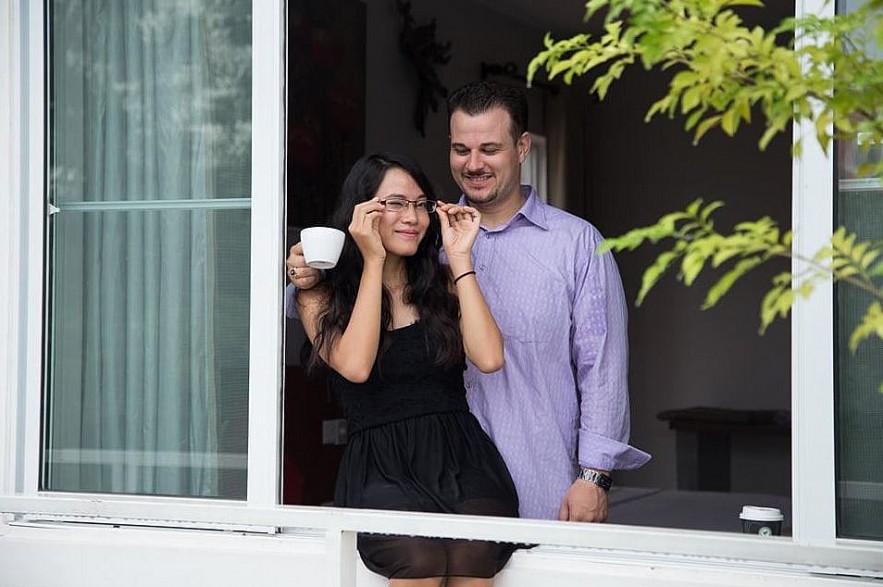 Photo: Vietnamnet
The conversation did not stop after the thank you note. Brice asked Ngoc to teach him Vietnamese and promised to help her with learning English. Later Brice confessed that Ngoc caught his attention right when she walked through his stall, so the man purposely offered her coffee and gave her his business card.
During their courtship, Brice took good care of his girlfriend. Ngoc was still a student at that time, so they could only meet on the weekend. The two loved riding motorbikes around Hanoi, drinking coffee, and eating street food.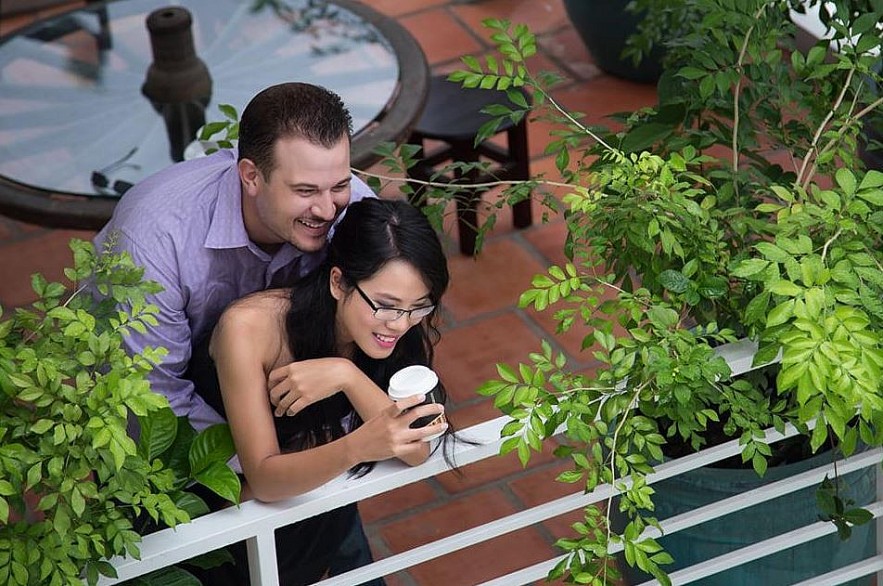 Photo: Vietnamnet
Ngoc said: "Brice is very delicate and caring. He is protective of me and he takes care of all the smallest details, from opening the door to pulling the chair for me while we sit at a table. When we cross the street, he always covers me to make sure I am safe from the vehicles. Those habits have not changed a bit."
Photo: Vietnamnet
After graduating from university, Ngoc introduced Brice to her family. Her parents were surprised to know their daughter dated a foreigner and even insisted that she would follow him to Phnom Penh, Cambodia, where his company was running a restaurant.
Fearing that Ngoc's family would forbid their relationship, Brice planned to fly back from Cambodia to Vietnam to ask her parents' permission. Witnessing the determination and sincerity of the American man, everyone in her family went from opposing to supporting the couple.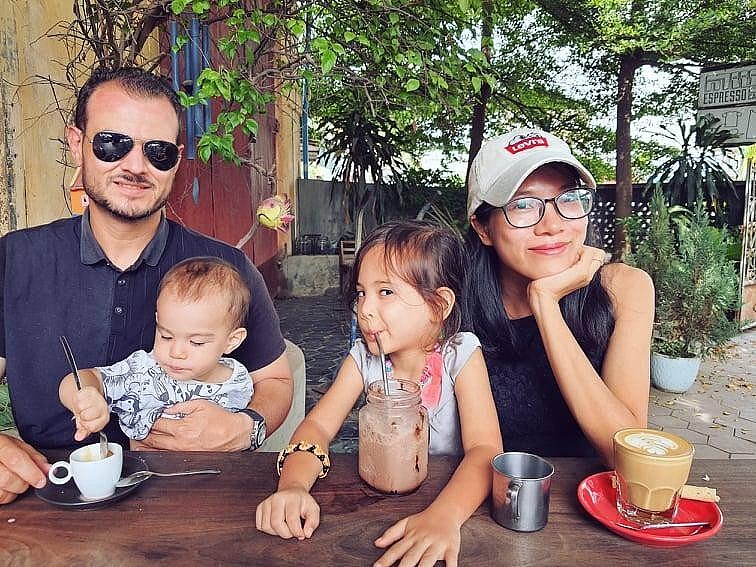 Photo: Vietnamnet
Their proposal took place during a holiday. While the two were walking on the beach, Brice suddenly asked for Ngoc's hand in marriage. The proposal took place unexpectedly yet still romantic even though there were no flowers or gifts. To make up for the shortcomings of the proposal, soon after that, Brice spent several months designing Ngoc's wedding ring. He bought the gemstone, working on the design according to Ngoc's preferences.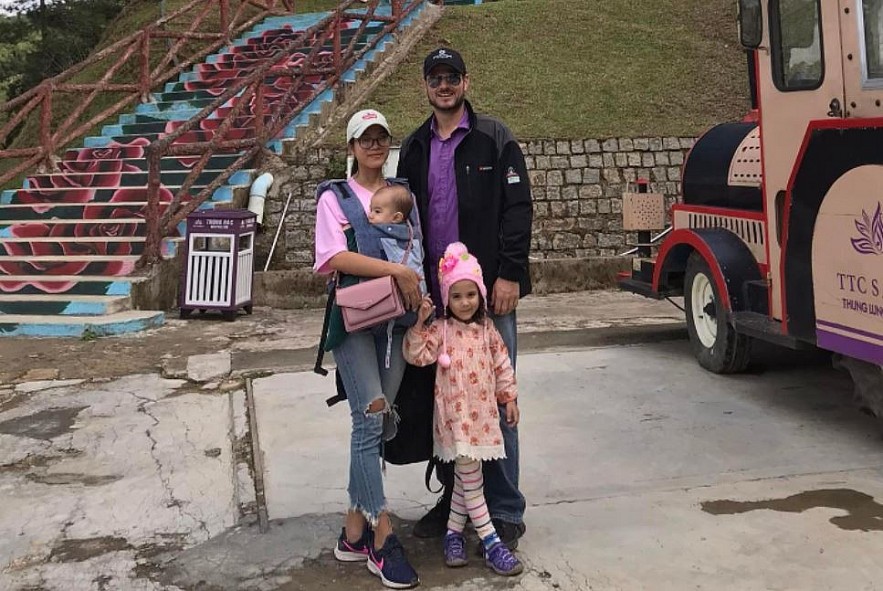 Photo: Vietnamnet
In 2013, the couple submitted their marriage paper, then held a wedding in Vietnam in 2014 and a small and intimate party with Brice's family in the US.
Ngoc said she was fortunate to be loved by her in-law family. "Every time I visited my parents-in-law's house, they tell their son to treat me well."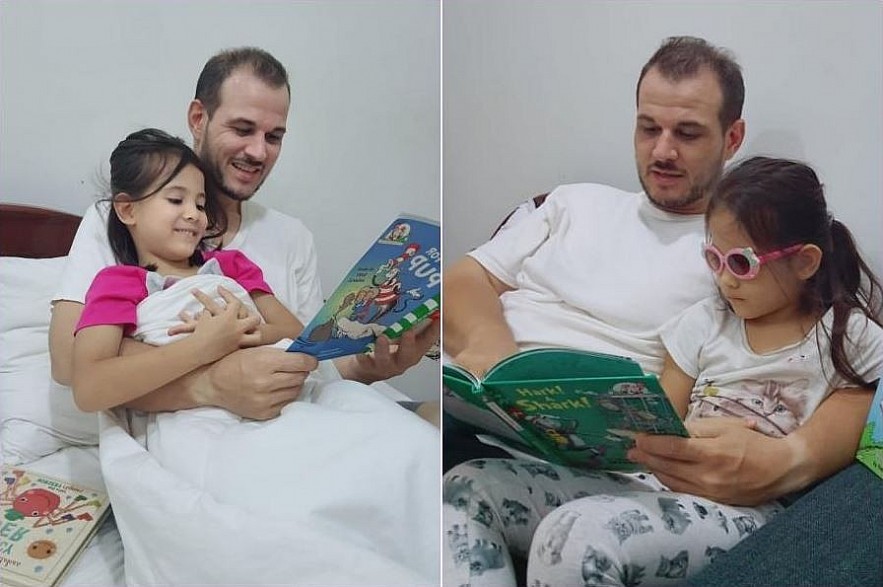 Photo: Vietnamnet
Despite language and culture differences, Ngoc sets out a rule of respecting her life partner. Arguments are of course unavoidable but after fights and misunderstandings, the two sit down, trying to find a common voice. She tries to get her husband involved in common family activities, such as cooking, playing with children.
Having been together for nearly a decade, Ngoc and Brice still treat each other as if they were on a date. Now that they have two children, their lives are filled with new passion. New experiences are opened up for the couple who came from different countries but share a goal in life and love.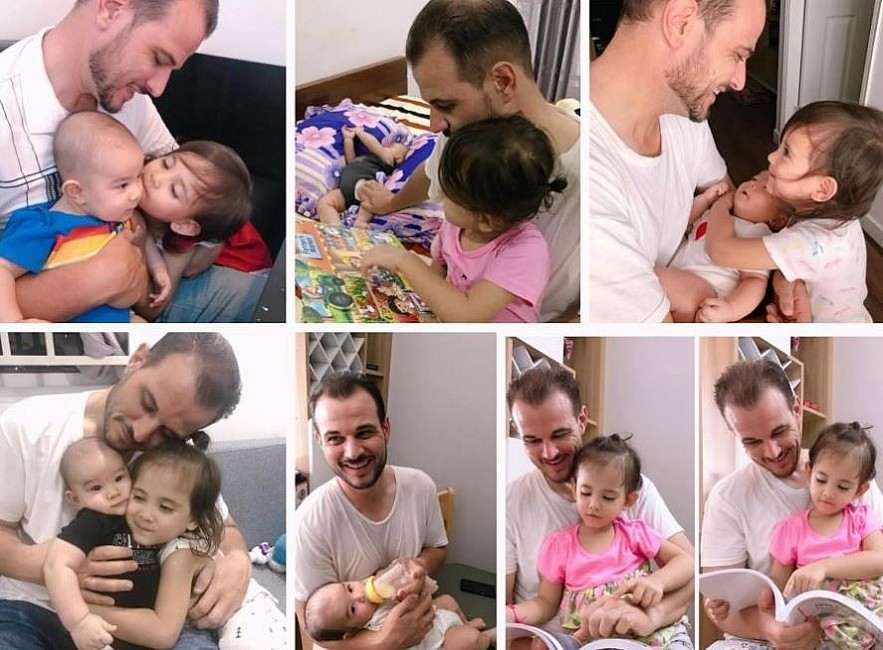 Photo: Vietnamnet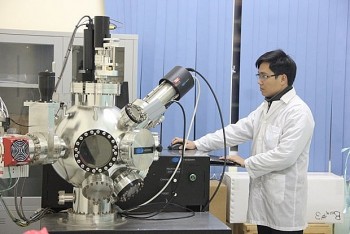 World
A new ranking by the Informatics Institute at the Middle East Technical University, in Turkey, lists the 17 top universities in Vietnam