Japan-Vietnam Festival in HCMC postponed due to COVID-19
The Japan-Vietnam Festival in Ho Chi Minh City will be rescheduled due to complex developments of the coronavirus disease (COVID-19).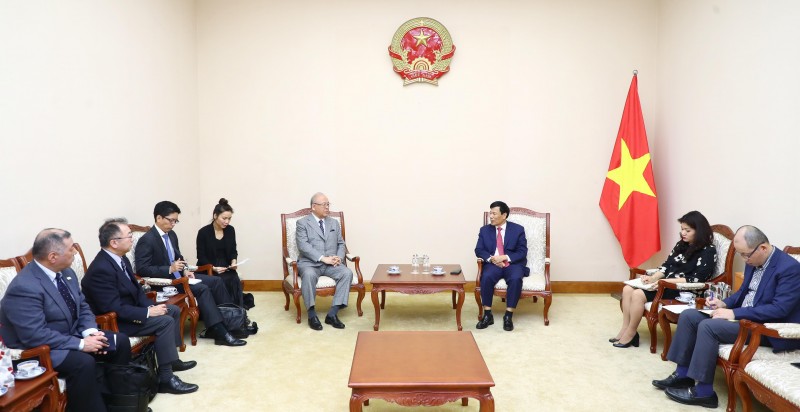 At the meeting. (Source: icd.gov.vn)
Minister of Culture, Sports and Tourism Nguyen Ngoc Thien on February 24 met Takebe Tsutomu, Special Advisor to the Japan-Vietnam Friendship Parliamentary Alliance (JVFPA).
Takebe spoke highly of the development of the Vietnam-Japan extensive strategic partnership across spheres, and appreciated Vietnam's performance in fighting COVID-19.
According to Takebe, despite the completed preparation for the seventh Japan-Vietnam Festival in HCM City, the festival should be rescheduled in order to protect local people and visitors' health.
He also affirmed that Japan would coordinate with the Vietnamese side to bring the festival back to a larger scale than expected at an appropriate time. He also hopes that with drastic actions, Vietnam's tourism sector will soon recover and grow strongly again after the epidemic.
The successful organization of the Japan-Vietnam Festival in HCM City inspired Japan to hold the first Vietnam Festival in Sapporo city, capital of the Japanese Hokkaido prefecture, in September 2019, he added.
Vietnam Festival in Sapporo presented a vast array of arts and cultural activities, attracting almost 70,000 visitors last year.
The festivals are win-win events which has become a highlight in the bilateral cultural partnership over the years, stressed Takebe.
For his part, Thien lauded Takebe, in his capacity as Secretary General of Japan's Liberal Democratic Party and JVFPA President in the past and JVFPA Special Advisor at present, for his contributions to boosting relations between the two countries.
The Minister also expressed his regret that the seventh Vietnam-Japan Festival is not held as scheduled. However, Thien agreed on the delay of the festival, initially slated for February 21-23.
Regarding the rescheduling plan, Minister Thien welcomed the Japanese side's proposal to hold the festival in the coming time with a larger scale.
The successful Japan-Vietnam Festival has contributed to increasing mutual understanding among people and become an annual event that draws a large crowd of visitors from both sides, he said.
Thien affirmed that the Ministry of Culture, Sports and Tourism would provide the best conditions for relevant departments and agencies to host the second Vietnam Festival in Sapporo in September.
On the same day, Tran Quoc Vuong, Politburo member and permanent member of the Secretariat of the Communist Party of Vietnam Central Committee, hosted a reception for Takebe and his delegation./.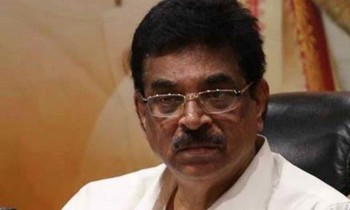 Economy
Mizoram Governor Hari Babu Kambhampati on Thursday said that a Super-Speciality Cancer Hospital and Research Centre would be set up in Aizawl