Japanese expert's falling special love with Nghe An
Acting as coordinator of a project implemented by JICA in Nghe An province, Dr. Ando Katsuhiro falls a special love with this land and contributing alot in helping the Thai ethnic people in Nua Village, Nghe An escape from poverty thanks to toursim.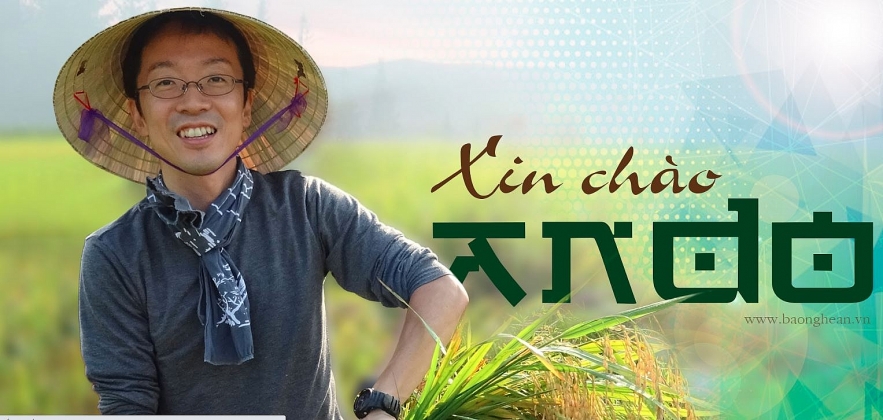 Ando Katsuhiro-an expert on cultural-tourism projects implemented by JICA (Japan). Photo: NgheAn
Ando Katsuhiro has been in Vietnam for 15 years and worked as an expert on cultural-tourism projects implemented by JICA (Japan). He had the opportunity to travel to a lot of attractions and famous heritages in 40 provinces and cities in Vietnam.
Ando has come and directly participated in "reviving" the "sleeping" heritage such as ancient houses in Hoi An (Quang Nam), Phuoc Tich (Hue), Cai Be (Tien Giang), Duong Lam (Hanoi) etc.
In 2014, he was in Nghe An to implement the Heritage Tourism-based Livelihood Diversification Project in Nghe An agricultural and fishery villages funded by JICA.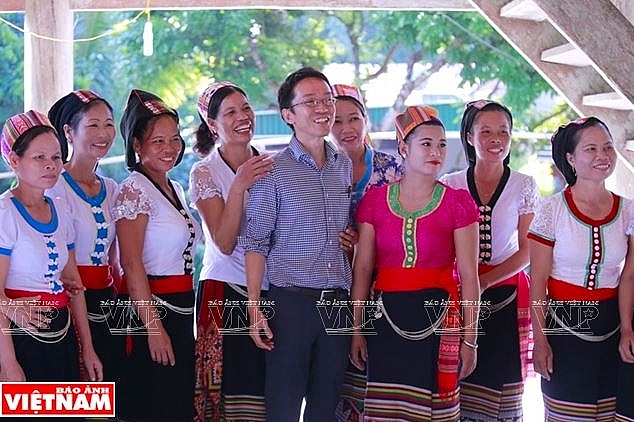 Photo: VNP
"Before coming to Nghe An, my friends told me a lot about the customs and personality of the Nghe An people but I was impressive with the Nghe people at the first sight. They are friendly, sincere and kind"- Ando Katsuhiro said.
At that time, Ando went to survey tourism potential in many districts such as Que Phong, Quy Chau, Con Cuong ... and finally, Con Cuong was chosen for loved and to stay. He can spend a whole day talking about Con Cuong and his experience there.
From the very beginning days of his project, it was difficult for him to persuade the people to believe in tourism development of Con Cuong. Therefore, he decided to live in Nua Village, Yen Khe Commune.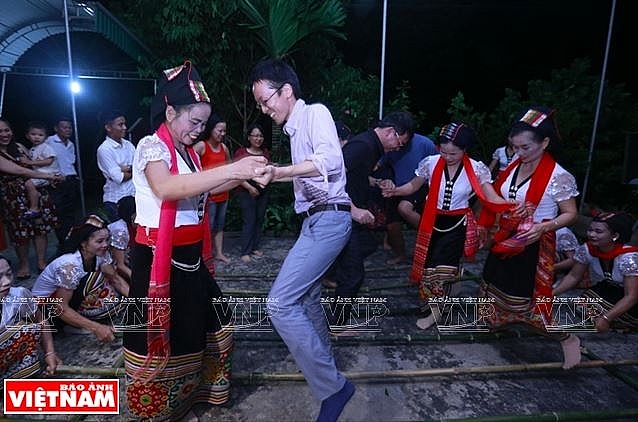 Photo: VNP
Over the years with this mountainous region, Ando knew every comers of the village. He involved into all activities of the locals from cutting rice to bathing in streams and rivers. He was gradually accepted by the locals and being treated like Vietnamese.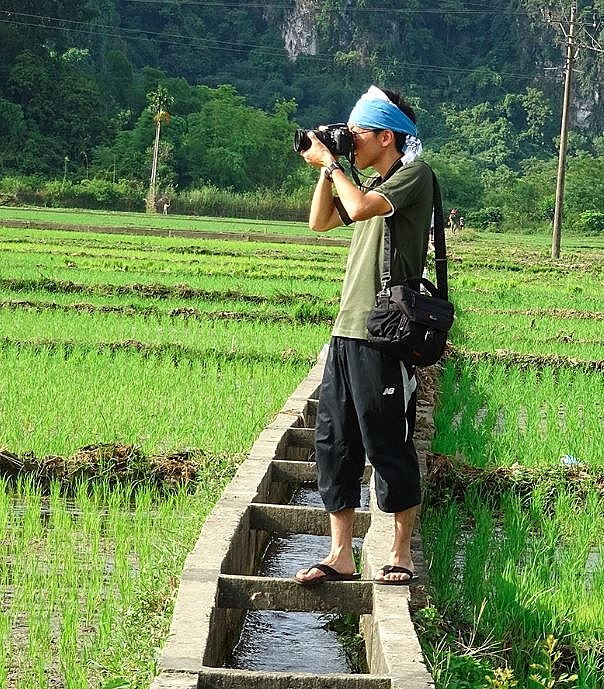 Photo: NgheAn
To help locals understand about tourism business, he organized study tour for 40 people to Mai Chau, Hoa Binh. Additionally, he invited Japanese chefs and experts to guide the locals how to make professional tourism business basing on unique and traditional characters.
He was aware of time and effort taken to change the local customs so he was very patient to persuade them to change their mindset and behavior. In parallel, the Japanese expert contacted with tourism companies to create tours to attract visitors to Nua Village.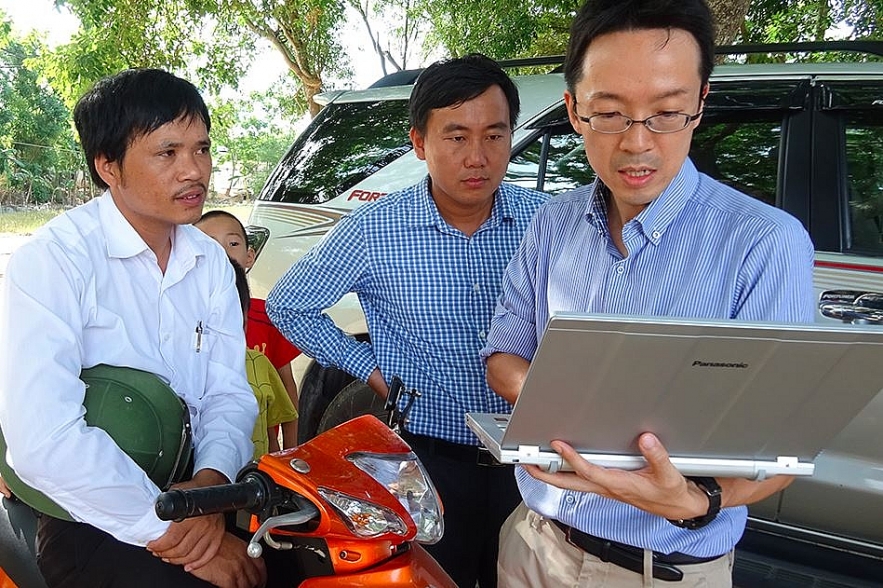 Photo: Nghe An
That number of visitors to Nua Village increased more really motivated the locals and make them totally believe in Ando. More families in the village have been willing to invest in home-stay to serve tourists.
Learning from Nua village, Pha village also took part in community tourism and orange farm stay was born. With support from experts, they have created a lot of value added products from oranges like jam, juice, soap and so on.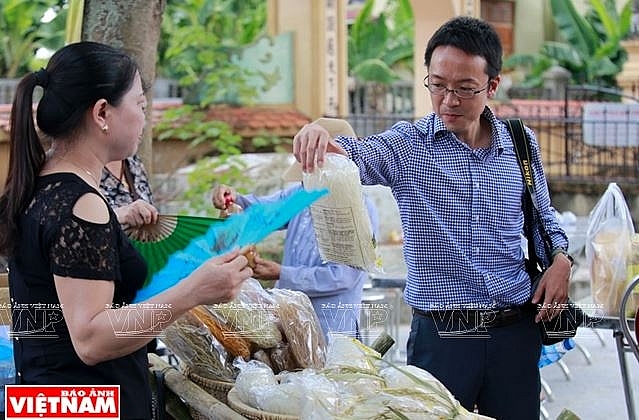 Photo: VNP
Ando has been very happy during 4 years in Nghe An as waking up, opening his eyes to see the majestic mountains, watching the sunrise on the top of the misty mountain in every morning made him feel like in his own home town. Those things, especially " Chào Ando" ( Hello Ando) would be his mind when he come back with bustling and hustling live in Japan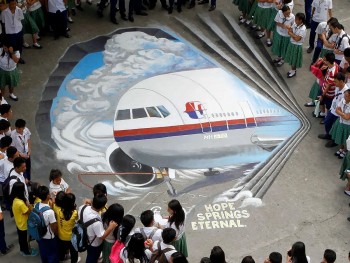 World
The world might never know what really happend when these planes went off the radar. Let's take a look at some of the unsolved mysteries of aircraft disappearances.