Japan's Mitsui, Malaysia's T7 sign deal to supply naval vessels to Vietnam
Malaysia's T7 Global Berhad and Japan's Mitsui Engineering & Shipbuilding have agreed to cooperate on supplying ships for the Vietnam Coast Guard & Vietnam People's Navy.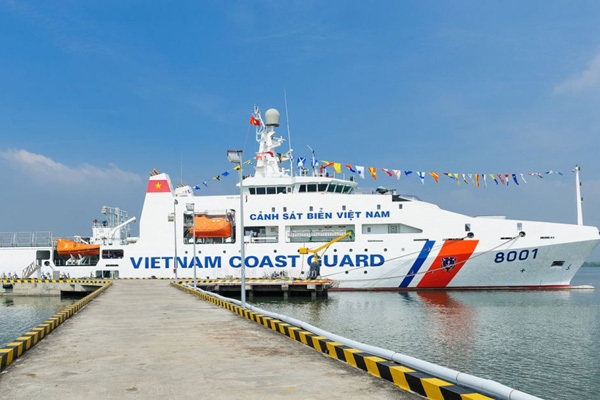 Following USD 348 million agreement, Japan to built six patrol boats for Vietnam. Source: Vietnamnet
According to an article released on September 4 on defense outlet IHS Jane's, Japan's Mitsui Engineering & Shipbuilding and the maritime division of T7 Global Berhad, an investment holding group based in Malaysia, have entered an agreement to cooperate on building ships for the Vietnam People's Navy (VPN) and Vietnam Coast Guard (VCG).
The new agreement was signed in late August and announced in early September.
In a filing to the Bursa Malaysia stock exchange, T7 Global said the Memorandum of Understanding (MoU) was signed by T7 Marine – its wholly owned subsidiary – and focuses on collaboration with Mitsui across "various activities and to explore new business opportunities to supply ships" to the VPN and VCG.
According to the MoU, the two companies will leverage each other's experience and expertise in exploring shipbuilding opportunities in Vietnam and look to secure new business contracts in the Southeast Asian country. The MoU runs for three years, with an option to extend.
The MoU offered no additional details about the companies' joint engagement in Vietnam.
Mitsui is one of Japan's biggest naval shipbuilders. The company's experience and capabilities include the construction of destroyers, survey ships, patrol vessels, and landing platform docks for the Japan Maritime Self-Defense Force (JMSDF).
In June 2019 Mitsui unveiled its design proposal to fulfil a new JMSDF programme to procure 12 offshore patrol vessels, and in January the company launched the third Hibiki-class ocean surveillance ship for the JMSDF. The first two ships in the class entered service in the early 1990s.
In July, the Japan International Cooperation Agency (JICA) signed with Vietnam Government an agreement to provide Japanese ODA loans of 36,6 billion yen (USD 348 million) for the Maritime Security and Safety Capacity Improvement Project.
The 0.1% loan spans a period of 40 years with first payments due 10 years from now. The total cost of the shipbuilding program will amount to 42,5 billion yen (USD 400 million).
Within the framework of the project, VCG will be financially supported to build 6 patrol vessels to strengthen law enforcement and maritime rescue operations, ensuring security, maritime safety and freedom of navigation in Vietnam, Vietnamnet newspaper reported.
According to Naval News, construction of the vessels is set to begin next year, with the delivery of the sixth and final ship to VCG due in October 2025.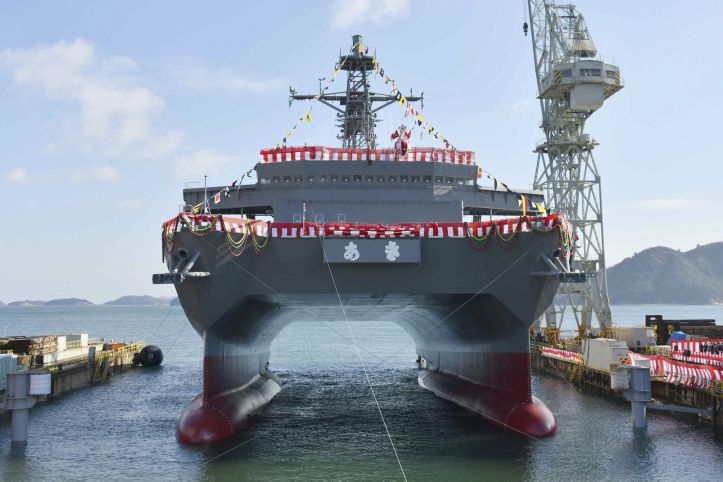 Japan's Mitsui Engineering & Shipbuilding, which in January launched Japan's third Hibiki-class ocean surveillance ship (pictured), has signed an agreement with Malaysian firm T7 Marine to explore naval vessel opportunities in Vietnam. Source: JMSDF
Bien Dong Sea, internationally known as South China Sea, is severely affected by natural disasters, which pose a high risk of maritime accidents, JICA said.
Vietnam has a coastline stretching from north to south, and in recent years smuggling, illegal fishing and the risk of terrorism have increased, and so strengthening maritime capability and safety is one of Vietnam's key tasks.
The project contributes to Goals 14 and 16 of the Sustainable Development Goals (SDGs), and contributes to the implementation of the free and Open Indo-Pacific Strategy.
Upon completion of the contract, the Vietnam Coast Guard will be the largest operator of the vessels within Southeast Asia.
Bien Dong Sea (or East Sea) borders Vietnam in the east and the south. Vietnamese people have long called this body of water "Bien Dong" because it is east of the country.
These news came as China has been ramping up its aggressive behavior in the waters since the start of this year./.