Jetpack Aviation: Flying Motorcycle Prototype Completes First Flight Test
We have always dreamt of flying cars, and now Jetpack Aviation will bring something even better: Flying motorcycle. The flying motorcycle, called P1 and referred to by the company as Speeder, is a prototype and is powered by jet turbine, just completed its first and successful flight test.
Jetpack Aviation envisions its Speeder—a jet-powered, vertical takeoff and landing (VTOL) aircraft—as both a pleasure craft and a mission vehicle well-suited for medical teams and fire and rescue operations.
The company's P1 prototype has an aluminum chassis and was tethered during recent flight testing in Southern California, where it hit several benchmarks that 'demonstrated the Speeder's ability to take-off, climb, hover, yaw and perform slow transitions into forward flight,' Aerospace Testing International reported.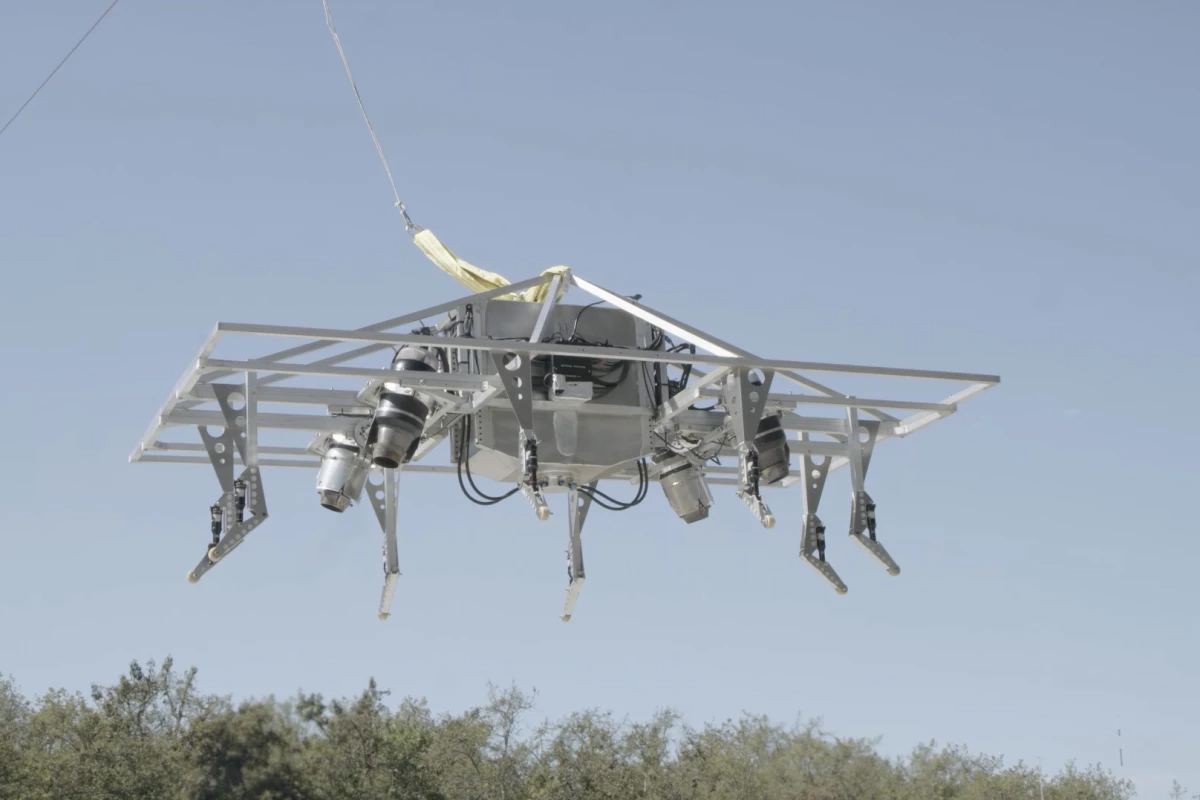 Photo: Jetpack Aviation
The Speeder can reach an altitude of up to 15,000 feet and will ultimately be capable of producing a maximum thrust of 1,200 pounds.
With cargo on board, an automated Speeder could hit speeds of 300 mph, though a manned version would be slower so the pilot could safely see and breathe.
The cost of the Speeder was initially reported at $380,000, but that's likely to increase, according to Jetpack Aviation CEO David Mayman.
So to build a flying motorcycle that's as stable, safe and simple to fly as a drone (while flying much faster and farther, with more cargo), the Jetpack Aviation team had to go back to first principles and code a new type of flight control software that doesn't rely on rapidly varying thrust to balance and control itself.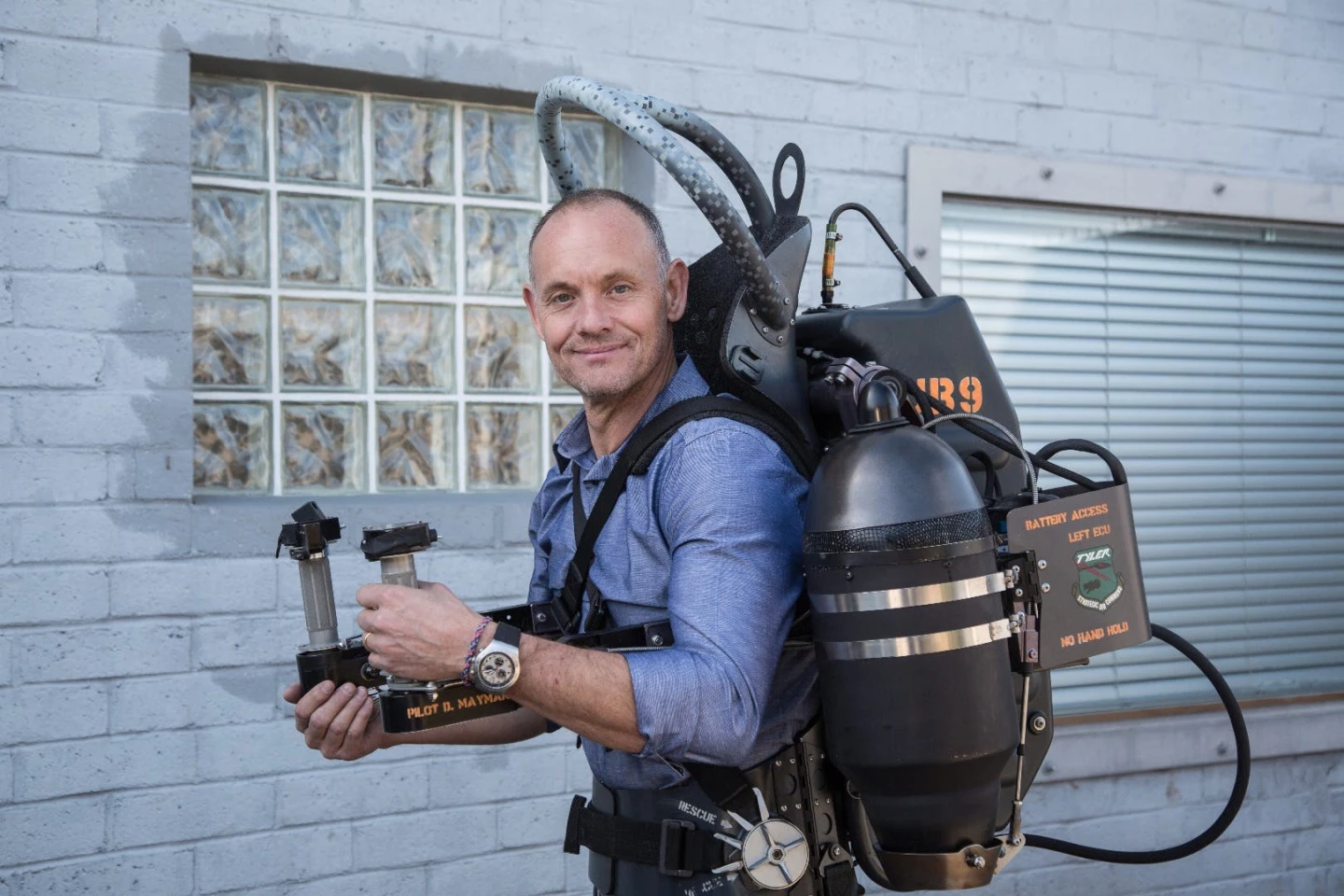 David Mayman wears an early JB-9 jetpackLoz Blain/New Atlas
"We had to start from scratch," David Mayman, inventor, madman and one of the world's very few expert jetpack pilots, tells Newsatlas over a video call from his family home in France. "We have a great flight systems engineer, but he had to go back to physics modelling. And we had some different thrust configurations we wanted to try, so we had to create flight control software that could be totally flexible. Our first prototype, P1, is this big aluminum chassis, way larger than it needs to be, so we can move the engines around, try out different placements. If it was electric, you could go to a code library for a bunch of that. We had to write every line of code in the flight controller."
Indeed, JPA finds itself sitting on ground-up IP for a self-balancing VTOL system that'll work with a range of propulsion systems that don't have to be electric. Anything that can be thrust-vectored, any size, any configuration. Made in America, too, a fact that won't go unnoticed by the US Military's Agility Prime project.
What makes Jetpack Aviations's flying motorcycle special
According to Jetpack Aviation, the Speeder will have two 'variants' - one for recreational purposes and the other for military and rescue operations. "Being fully stabilized means that minimal pilot training will be required," the company informs on its website. "Flying the Recreational Speeder will be just like riding a motorcycle but in the sky. In a military environment the Speeder can either be deployed as individual units or swarmed in multiple units."
The Speeder flying motorcycle: Jetpack Aviation's latest projectJetpack Aviation
Jetpack Aviation also elaborates on who can ride one of these revolutionary bikes. "The Ultralight Version (UVS) will not require a pilot's license to operate – all training will be provided by JPA or one of our authorized training centers. The Ultralight version will be limited to carrying 5 gallons of fuel and to 60 mph flying speed."
The Speeder will be rack 'n' stackable, says Mayman, capable of deploying from a trailer, the back of a truck, or a launch pad. Wing options could easily be stored alongside the body, offering different sizes for different mission profiles. "Sometimes, you'll just want to fly the chassis, so it's got to be modular and field-adaptable. For really long-range work, it's possible to use a wet wing with a bladder full of additional fuel in it."
A consumer version is still very much on the cards, and that's likely to be a single-seat machine running eight engines, two per gimbal for redundancy purposes. Mayman says the cost is creeping upward from the prior estimate of US$380,000 per unit, but it'll still be available in ultralight and experimental versions. The former will not require any kind of pilot's license, but will be limited in terms of speed (60 mph) and a fuel capacity (5 gallons). The latter will require a private pilot's license and will have no fuel or speed restrictions. JPA will provide specific Speeder training to whoever buys one, and the company's taking pre-orders – both for the consumer models and for industrial and government unit sales.
Closed cargo versions could reach enormous speedsJetPack Aviation
It could get a paramedic up a mountain to an injured skier faster than just about anything else, carrying a full kit of medical gear, and bring an injured person back down, either in a litter or in a second seat, just as quickly, needing only a very small flat spot to land on.
It's unclear when the first manned Speeder flights will take place, but when it does happen, there's no doubt about who's going to be first to fly it. He may be spending a lot more time these days in CEO mode, fundraising and lining up deals, rather than cutting metal in the workshop or blasting around on one of his JB-series jetpacks, but David Mayman is a pilot first and foremost. "Oh yeah," he grins. "I'm putting myself up for the first manned test."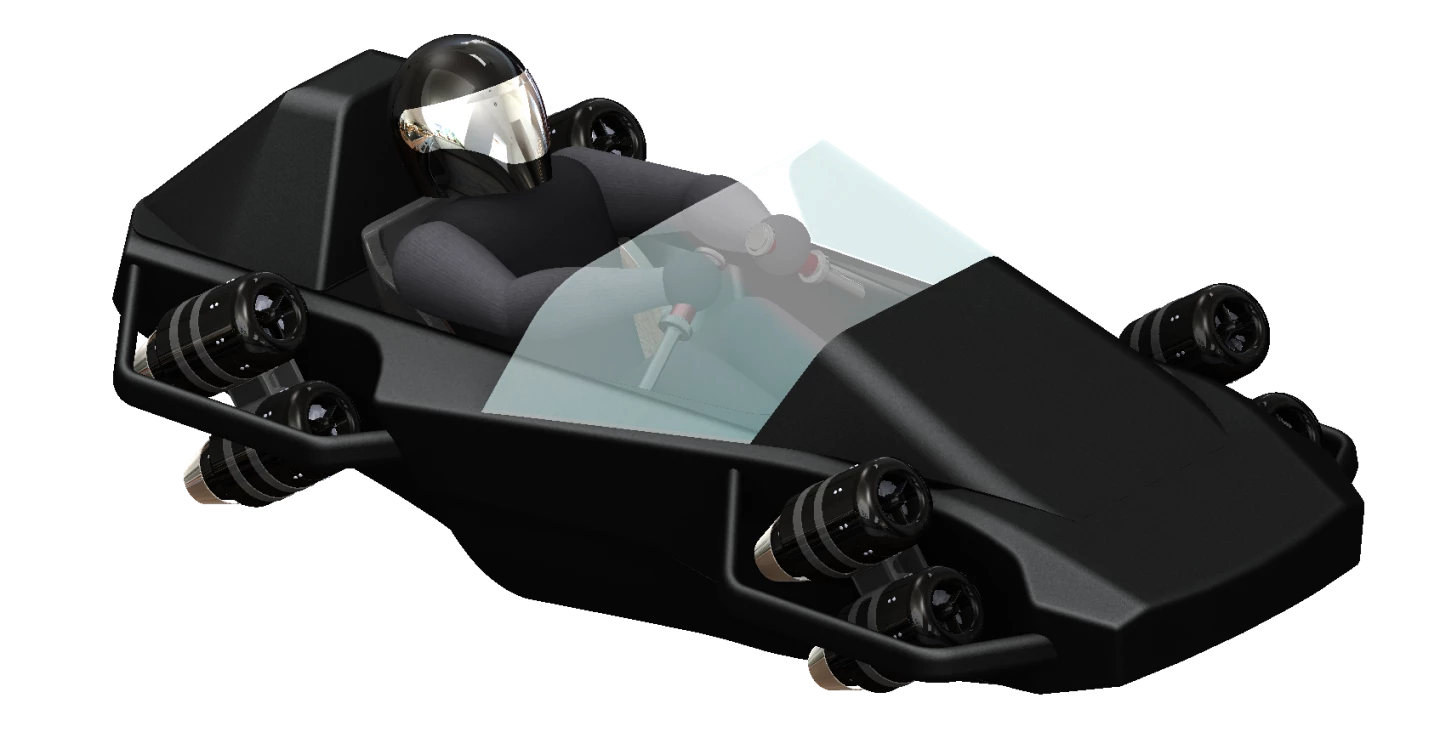 Eight-engine flying go-karts would run on the same platformJetPack Aviation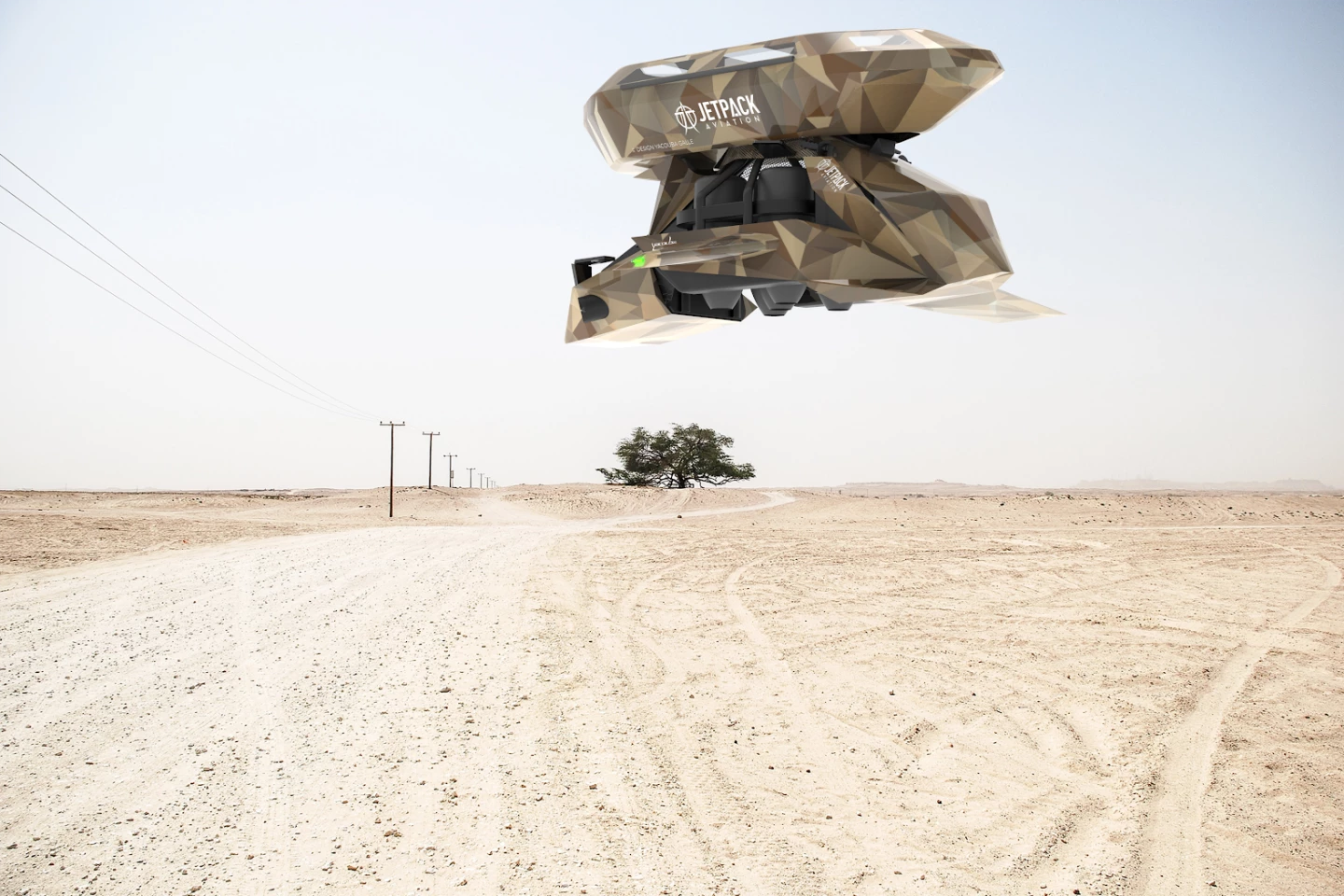 Attachable litters could make the Speeder a genuine asset for medevac missionsJetpack Aviation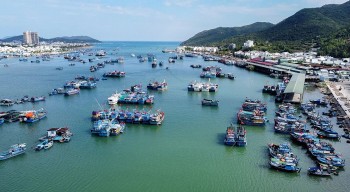 Economy
GDP growth quickened to 7.72% in the quarter ended June, beating the government's 6%-6.5% target.