Kazakhstan's lower house chairman visits Hanoi University
Chairman of the Mazhilis (lower house) of the Parliament of Kazakhstan, Nurlan Nigmatulin, made a visit to Hanoi University (HANU) on November 14 as part of his ongoing official visit to Vietnam.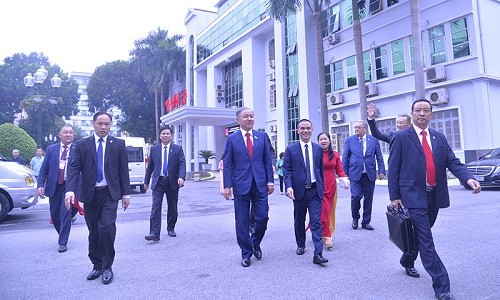 Kazakhstan's lower house's Chairman (fourth, left) on the campus of HANU. Photo: HANU
The visit of Kazakhstan's lower house's Chairman was a significant event to HANU, as this year the university marks its 60th anniversary of establishment.
During the reception, Rector of HANU briefed Kazakhstan's lower house's Chairman on the history and achievements of HANU in last 6 decades as a reputable institution of higher education of the nations, particularly in the fields of foreign languages and cultures studies. He also expressed HANU's willingness to cooperate with universities in Kazakhstan via students, lecturers exchange programme and joint research.
Kazakhstan's lower house's Chairman Nurlan Nigmatulin, for his part, hailed the university's achievements and introduced to HANU's representatives the about Kazakhstan, a beautiful country with high-profile education. He emphasized the thriving relations between two countries, noting that Vietnam is an important partner of Kazakhstan in South East Asia, with growing ties in multi fields, including education.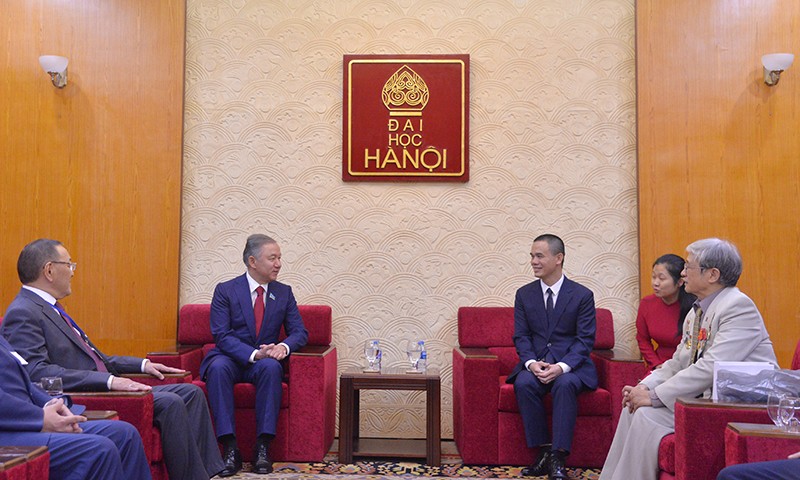 Kazakhstan's lower house's Chairman Nurlan Nigmatulin speaks to HANU's Rector Nguyen Van Trao. Photo: HANU
The Kazakhstani government welcomes Vietnamese students to come to study at leading universities in the Central Asian country, contributing to strengthening the two countries' relations, he said, and expressed his hope that HANU will further enhance the cooperation with Kazakhstani leading universities, as well as increase the exchange of students and master's and PhD programmes.
HANU is one of the oldest institutions of higher education in Hanoi. The university exemplifies the fine traditions of a foreign language college with a wide range of curricula grounded in various foreign languages, strongly committed to holistic internationalization approach and bound for a regional class university with international standard programs.
compiled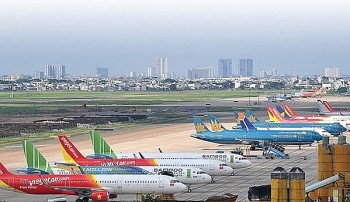 National
Vietnam News Today (Feb. 9): Vietnamese Prime Minister starts official visit to Singapore; Vietnam among destinations for best slow travel holidays in 2023; Vietnamese aviation market predicted to fully recover by year-end; Vietnam weathers crisis to record robust growth thanks to digital boom.