KOICA aids Quang Tri over USD 300,000 to deal with flooding aftermath
The funding will be used to repair basic infrastructure and facilities in seven communes of the central province of Quang Tri.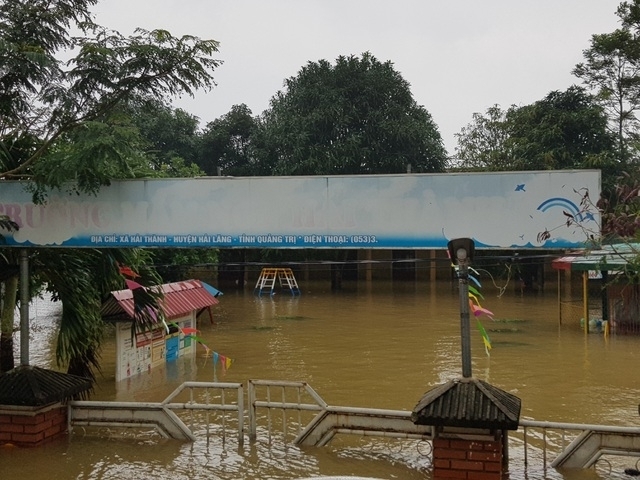 A flooded school in Hai Dinh Commune, Quang Tri province. Source: VNA
Central Vietnam was struck by four storms, three floods, and a series of landslides last October. The seven communes bore the brunt of the disaster, with schools, bridges, roads, water supply systems, housing, and other buildings swept away or destroyed.
According to VNA, the Korea International Cooperation Agency (KOICA) has offered Quang Tri over VND 6.9 billion (over USD 300,000) in non-refundable aid to help it handle the damage caused by consecutive storms and flooding in October last year.
The funding will be used to repair basic infrastructure and facilities in seven communes, including Cam Thuy, Phong Binh, Hien Thanh, Hai Thuong, Triecu Trach, Thuan and Mo O, as well as at the Quang Tri technical college.
According to a document approved by local authorities on February 23, repairs are set to run until July 31.
KOICA provided non-refundable aid of more than USD 9.6 million to Quang Tri in the 2013-2017 period, to help the province conduct a programme on increasing living standards in rural areas.
Vietnam and the RoK officially established diplomatic ties on December 22, 1992. Since then, relations between the two countries have been growing fruitfully in different fields.
The RoK remains the largest among the 136 countries and territories investing in Vietnam, with nearly 9,000 valid projects worth USD 70.2 billion.
It currently ranks second in ODA provision for, trade with, and reception of workers from Vietnam. It is also one of the key sources of foreign tourists to the Southeast Asian country./.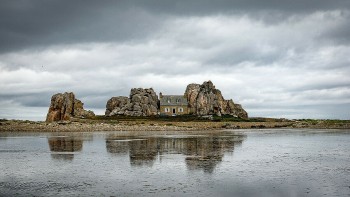 Travel
In a quiet little village of Plougrescant, France, tourists can visit this quirky and extraodrinary Castel Meur, also known as "The House Between The Rocks", which has become an attraction for many years.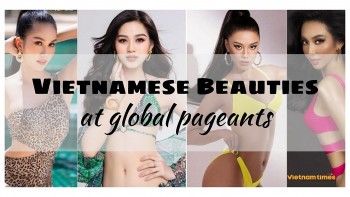 Handbook
Do Thi Ha, Pham Ngoc Phuong Anh, Nguyen Thuc Thuy Tien and Nguyen Huynh Kim Duyen set to vie for global beauty pageants.
World
In the outskirt of Poland, there is a pretty rural village that is called "The painted village" for its amazing and unique tradition of painting their homes inside and out with colorful floral patterns, making this place the most photogenic spot.