Korean idol BlackPink's Rose looks gorgeous in Vietnamese designer's dress
Rose is spotted wearing Nguyen Cong Tri's latest design in her solo debut song "On The Ground". The news is spurring Vietnamese netizens and fashion enthusiasts.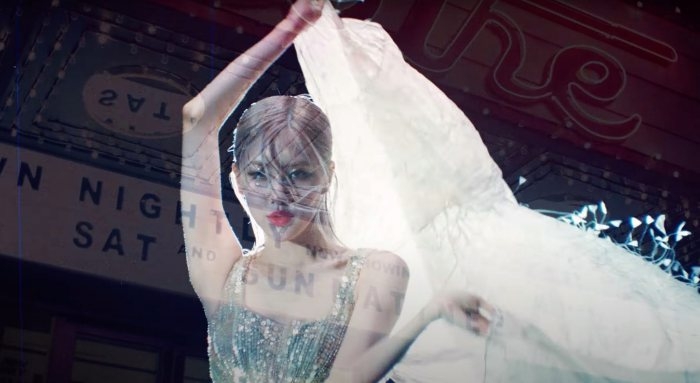 Rose in Nguyen Cong Tri's design (Photo: Billboard VN)
Along with other branded outfits, the famous K-Pop star chooses to wear a sleeveless dress designed by Vietnamese designer Nguyen Cong Tri. The item is part of the Tri's Spring Summer 2020 collection, which was earlier performed at New York Fashion Week.
According to Billboard Vietnam, Rose's ekip has added the ton-sur-ton short skirt to the original dress. The rest of the outfit, including the sleeveless shirt, furry coat, are kept intact, which really flatters the female singer. The new combination brings a sense of delicate and gentle.
(Photo: Billboard VN)
Earlier when "On The Ground"'s teaser was out, rumors have been spreading that the Korean singer was wearing Nguyen Cong Tri's dress. On March 12, Tri himself confirmed on his Facebook post that he had partnered with Rose's ekip and the singer was wearing his design in the MV.
The news was quick to make headlines and go viral on the Internet, given the huge number of K-Pop fans in Vietnam. Many commented they were so proud of Nguyen Cong Tri's achievement, saying the talented designer had brought Vietnam's image and culture closer to the global's eyes.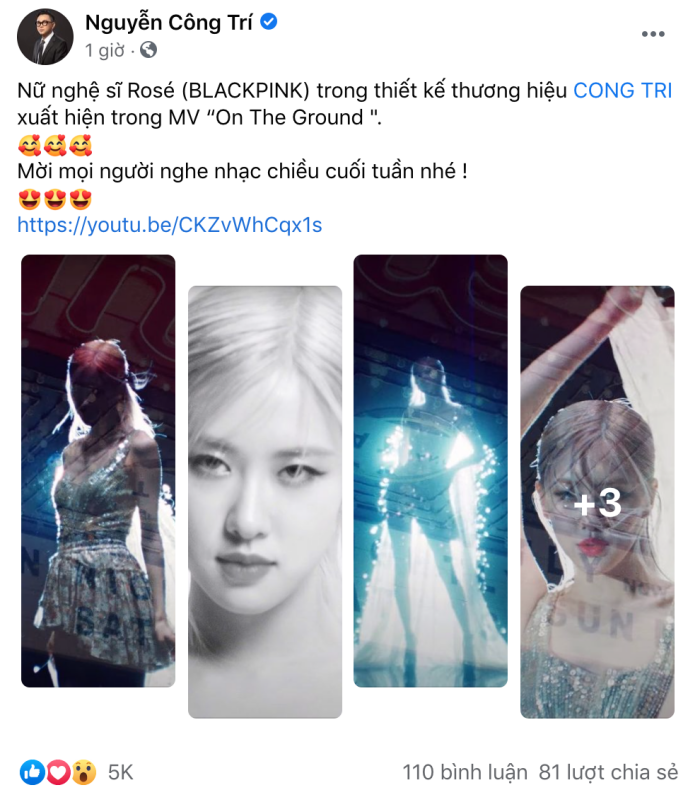 Nguyen Cong Tri's post (Photo: captured)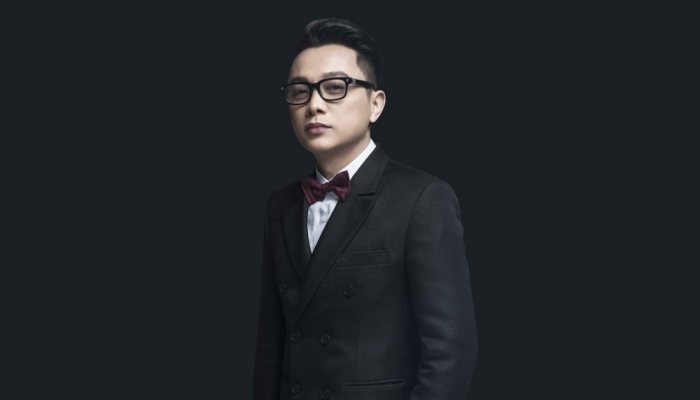 Designer Nguyen Cong Tri (Photo: Billboard VN)
"On The Ground" is the theme song of Rose's first-ever solo album "R", aired at 12 am on March 12 (Vietnamese timezone). The MV garnered over 45 million views on Youtube just one day after uploaded and is hitting top 2 trending on the platform.
Nguyen Cong Tri is hailed as the one who brings Vietnam's fashion to the international market. Many of his outfits have been chosen by world-famous stars to appear in his/ her special events, including Beyoncé, Camila Cabello, Julia Garner, Cobie Smulders or Lady Michelle Obama, etc.
In June 2020, the 50 shades of grey" star also chooses a Vietnamese designer's dress for her appearance on the latest episode of ''Jimmy Kimmel Live!".
Dakota Johnson has become a fashion highlight on the show with her transformation into a graceful neighbor who puts on a nice dress just to go pick flowers in garden. With the puffy sleeveless pink dress, Dakota's feminine appearance quickly caught viewers' attention. She even joked with host Jimmy Kimmel on the show "I borrowed this dress from your 5-year-old daughter".
The outfit the Holywood star wearing on the show is the masterpiece of Vietnamese famous designer Nguyen Cong Tri, meaning it's completely a "made-in-Vietnam" costume. The interesting discovery has made many Vietnamese fashion enthusiasts proud and excited.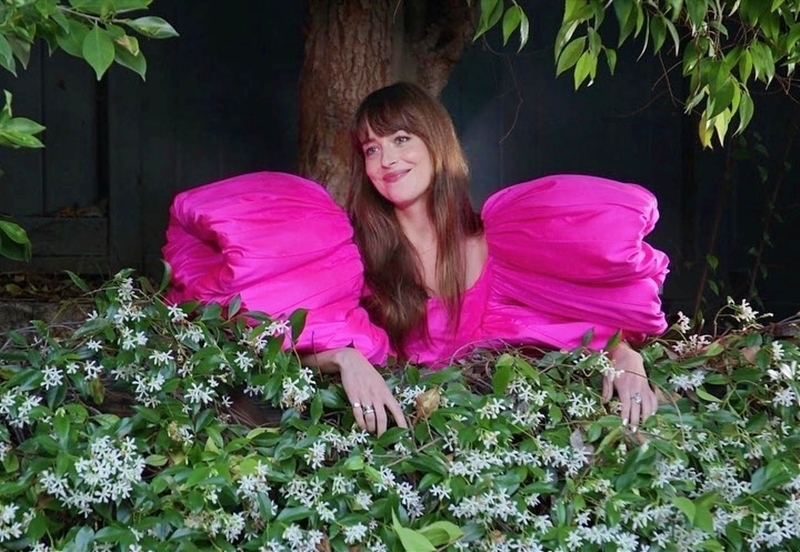 Dakota Johnson wearing Tri's dress (Photo: captured)
Dressed in a fuchsia pink dress with charming long hair, Dakota Johnson, though playing the role of a neighbor, looks like a princess because of the fairy-tale image. Cong Tri's floating design adds charm to the already attractive beauty of the 31-year-old actress.
Reportedly, Dakota Johnson's own stylist - Kate Young chose this "10 points" outfit for the lovely woman. The top Hollywood stylist used to collaborate with Cong Tri in the 2020 New York Fashion Week. The collaboration is part of what brings the Vietnamese fashion designer's works closer to the international star.
Cong Tri's eye-catching bulky sleeveless dress was earlier dressed up by many international models such as Halima Aden, Estelle Enette before Dakota Johnson. The dress also appears in internationally-renowned magazines such as Vogue India or Essence.
National
Vietnam News Today (October 21): Vietnam confirms 3,635 new local Covid-19 cases; Ministries asked to facilitate exit, entry by Vietnamese, foreigners; Winter monsoon to hit northern Vietnam; Vietnam Airlines plans to operate nearly 40 domestic routes.