Lao ambassador believes in success of Vietnam's general elections
Ambassador to Vietnam Sengphet Houngboungnuang expects Vietnam's elections, slated for May 23, to be a resounding success
(Video: Lao Ambassador to Vietnam Sengphet Houngboungnuang grants an interview to Vietnam Times)
-Would you like to share your impressions of Vietnam's upcoming National Assembly election?
First of all, I would like to thank the Vietnam Times for giving me this opportunity to share my feelings about Vietnam's preparations for the elections of deputies to the 15th National Assembly and all-level People's Councils for 2021-2026, set to be held nationwide this Sunday (May 23).
Elections in Vietnam are a great festive day for all the people. They reflects an extensive democracy as people can directly select outstanding delegates to the National Assembly – the highest body of State power - and People's Councils – the body of power in localities.
The elections of deputies to the National Assembly and People's Councils demonstrate democracy in the socialist regime in Vietnam. All citizens, regardless of ethnicity, gender, social class, belief, religion, education and occupation, can contribute to building a State of the people, by the people and for the people.
All Vietnamese officials, Party members and people from all walks of life across have prepared for the elections. Notably, efforts have been made to ensure that all people can exercise citizenship rights, and the elections will take place democratically and fairly, in accordance with the Constitution and law, in a safe environment.
Lao Ambassador to Vietnam Sengphet Houngboungnuang. Photo: Tuan Viet
- What is your assessment of Vietnam's election methods?
Elections are a political event of historical significance in Vietnam, and a good opportunity for people to fully exercise their democratic rights as stipulated in the Vietnamese Constitution.
The elections of deputies to the 15th National Assembly and all-level People's Councils for 2021-2026, will be held in accordance with the 2013 Constitution level People's Councils.
Elections in Laos and Vietnam share many similarities, based on a legal system and relevant institutions. Particularly, election preparations cover personnel structure, candidacy, the establishment of constituencies, campaigning, the introduction of biographies of candidates, vote counting and the supervision of the announcement of voting results. In addition, both Vietnam and Laos set the proportion of candidates in terms of ethnicity, gender and age to ensure balance and equality for citizens. The countries also set the quota of female candidates at 35%, and the rate of women winning the elections at 30%.
-How do you evaluate Vietnam's creativity in election organisation amid Covid-19?
Preparation for the elections of deputies to the 15th National Assembly and all-level People's Councils for 2021-2026 is different from previous elections due to the spread of Covid-19 worldwide, with Vietnam facing its fourth wave of the pandemic.
However, under the leadership of the Communist Party of Vietnam, the National Assembly, the Government and People's Councils, election activities have been carried out flexibly, with suitable measures against Covid-19.
To cope with the complcated developments of Covid-19, candidates have observed medical regulations during meetings with voters.
-What are your expectations for Vietnam's development after the 15th National Assembly election?
I believe that the election of the 15th National Assembly deputies will be a success. I hope that the 15th National Assembly will elect delegates who have knowledge and experience in legislative and executive supervision, and law-making, to spur Vietnam's socio-economic development and promote democracy.
I believe that Vietnam will gradually achieve its set strategic goals.
On this occasion, I would like to wish Vietnamese Party and State leaders, and all Vietnamese friends good health, happiness and greater successes in the revolutionary cause.
I wish the elections of deputies to the 15th National Assembly and all-level People's Councils for 2021-2026 a success.
- Thank you for your time today!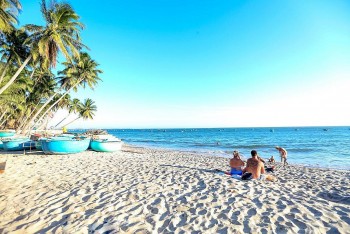 Multimedia
Mui Ne is one of the must-visit places when you travel to Vietnam. Here are the best things to do in the region, and where to visit.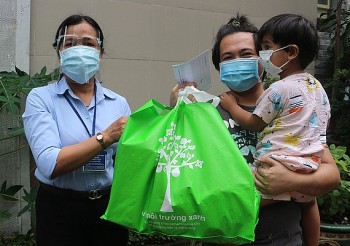 Expats in Vietnam
Foreigners who live in Ho Chi Minh City and face difficulties due to the complicated and prolonged pandemic have been taken care of by the local government.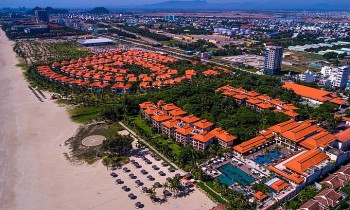 Travel
Da Nang plans to relax social distancing measures from October 1 to allow tourist destinations, resorts and accommodation facilities to resume operation.