Latin America struggles against Covid, Peru has world's worst death rate
According to John Hopkins University data, Peru has has more than doubled its official death toll from the Covid-19 pandemic, which makes the country with the highest death rate per capita.
Peru has been among the hardest hit Latin American countries during the pandemic, with its hospitals overcrowded and demand for oxygen outstripping availability, according to The Guardian.
The government said it would update its death count, which was 69,342 as of Sunday, in part because of a lack of testing that made it difficult to confirm whether a person had died due to the virus or some other cause.
According to Johns Hopkins data, Hungary had the highest number of Covid-19 deaths per capita, at about 300 per 100,000 people. With its updated death toll, Peru stands at more than 500 Covid-19 deaths per 100,000 people.
"We think it is our duty to make public this updated information," said the Peruvian prime minister, Violeta Bermúdez, at a news conference announcing the result of the review.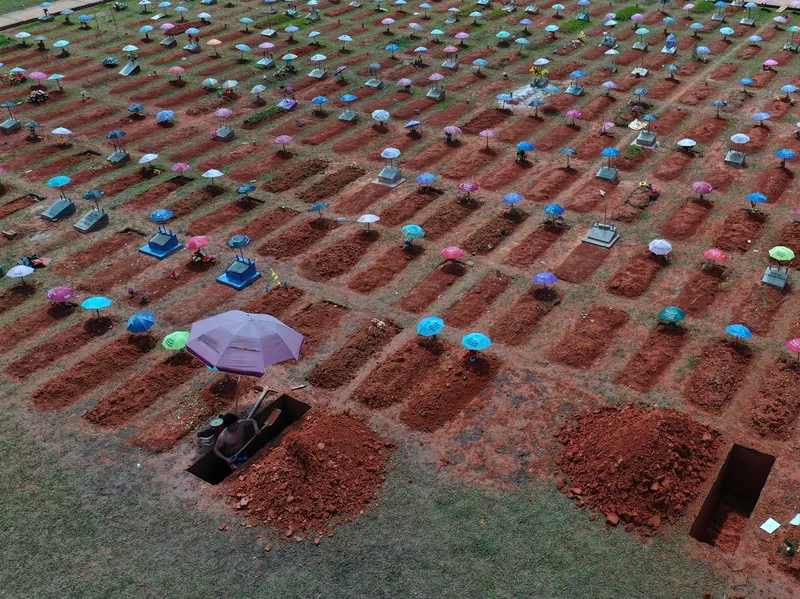 A worker digs a grave in the San Juan Bautista cemetery in Iquitos, Peru, amid the coronavirus pandemic. Photo: AP
"What is being said is that a significant number of deaths were not classified as caused by Covid-19," the health minister, Óscar Ugarte, said. Ugarte said that previously only those who had received a positive diagnostic test were considered to have died from the virus, but other criteria have since been incorporated.
The region reported over 1.2 million new Covid-19 cases and 31,000 deaths for the week prior -- figures that remain unchanged over the last few weeks, Etienne said, before adding that the data showed "Latin American countries also represented the top five highest mortality rates worldwide."
Regarding the slow vaccination rollout in the Americas, the PAHO's director called on the global community once again to help expand the region's vaccine coverage. According to CNN.
"In our region of nearly 700 million people, just 37 million have been fully vaccinated against Covid, I hope you agree that this is completely unacceptable."
Covid-19 vaccines in Latin America are in perilously short supply. Etienne previously told reporters on May 19: "Indeed just 3% of Latin Americans have been fully vaccinated against COVID-19 and we still have a long way to go to ensure that everyone is protected."
What went wrong for Peru?
Peru has been one of the worst-hit countries in Latin America, resulting in an overstretched healthcare system and a lack of oxygen tanks. It has registered 1.9 million infections in total, according to BBC.
Some of the reasons for it being so badly hit include an absence of fridges in people's homes - forcing many households to make frequent trips to markets to shop for food rather than stocking up - and overcrowding in homes and public places.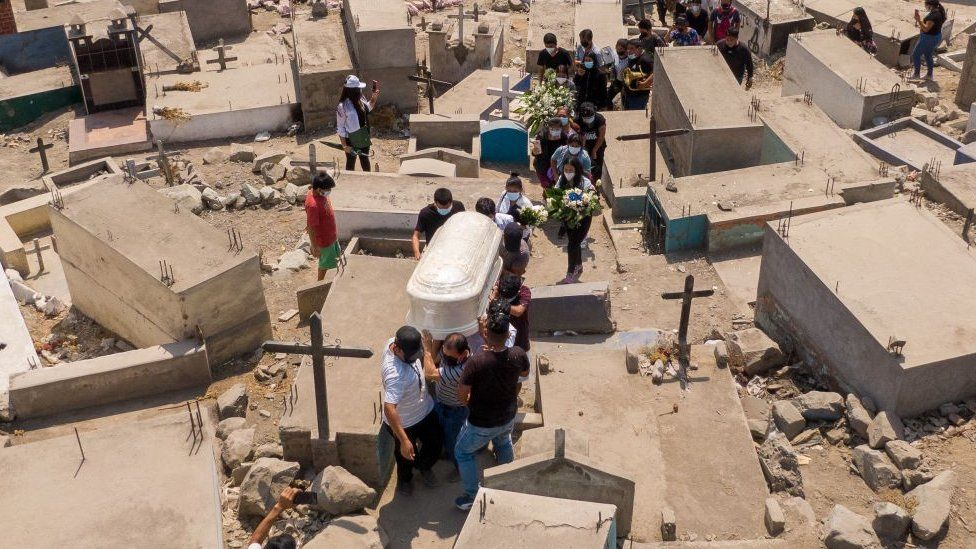 Photo: Getty Images
The president of the Peruvian Medical Federation, Godofredo Talavera, said the increased toll was not a surprise.
"We believe this occurs because our health system does not have the necessary conditions to care for patients.
"There has been no government support with oxygen, with intensive care beds. We do not have enough vaccines at the moment. The first line of care has not been reactivated. All this makes us the first country in the world in mortality," he said.
But experts say Peru has also had problems with its testing regime, as it lacks the resources to carry out widespread molecular tests, the most reliable type.
The criteria for recording Covid deaths has now been broadened beyond people who tested positive for the virus to include "probable" cases - those with "an epidemiological link to a confirmed case" or who present "a clinical picture compatible with the disease".
The official number of Covid deaths now stands at 180,764, a huge increase on the previous official figure of 69,342.
That makes more than 500 Covid deaths per 100,000 people, overtaking Hungary with 300 per 100,000.
In comparison, neighbouring Colombia, with a larger population than Peru, has registered 88,282 deaths.
Brazil has one of the world's highest death tolls with more than 460,000, but in a country of more than 211 million.
Latin America has vaccine access gaps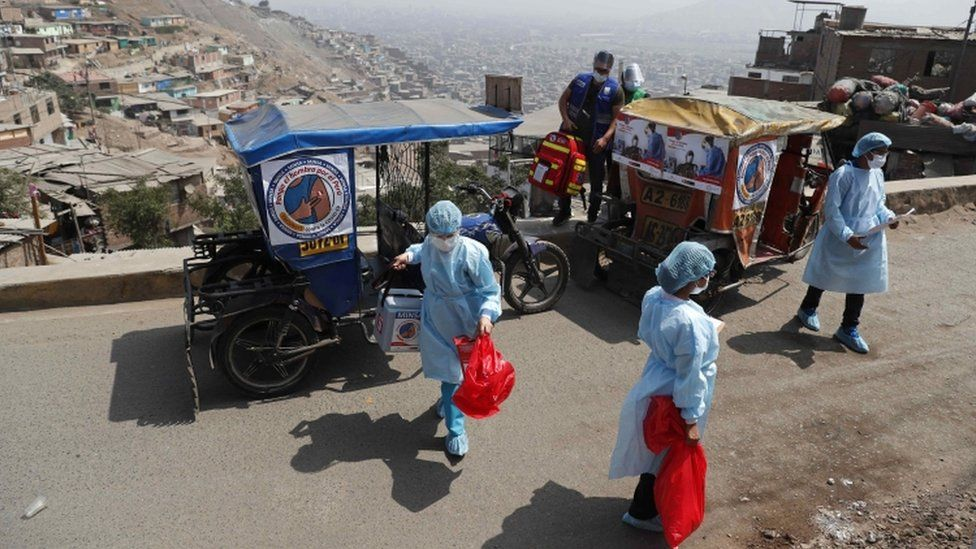 Photo: EPA
Pan American Health Organization Director Carissa F. Etienne blamed the record high death rates in Latin America and Caribbean countries on the "glaring gaps" in access to COVID-19 vaccines.
As of May 19, Etienne said only 3% of people in Latin America and the Caribbean have been fully vaccinated against COVID-19. The U.S. has fully vaccinated more than half of American adults, according to NPR.
"The progress we're seeing in the U.S. is a testament to the power of safe and effective COVID vaccines, but it underscores the vital importance of accelerating access to vaccines throughout our region, so that other countries can fully immunize their populations," Etienne said. "We urgently need more vaccines for Latin America and the Caribbean, a region that has been put to the test by this pandemic."
Latin American and Caribbean countries are largely reliant on COVAX for their immunization programs. The international effort purchases mass quantities of vaccine from manufacturers, then distributes them equitably to countries based on their populations.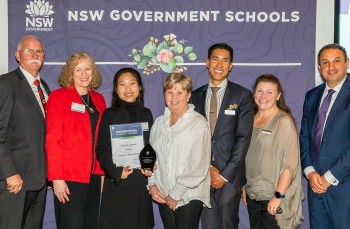 Overseas Vietnamese
The award for international students studying at New South Wales state schools (Australia) honors excellent ones from many countries, including a Vietnamese female student.