Le Loi Street emerges as new skateboarding haven for HCMC youth
A newly built street has emergerd as a popular hangout for the southern city's skateboarders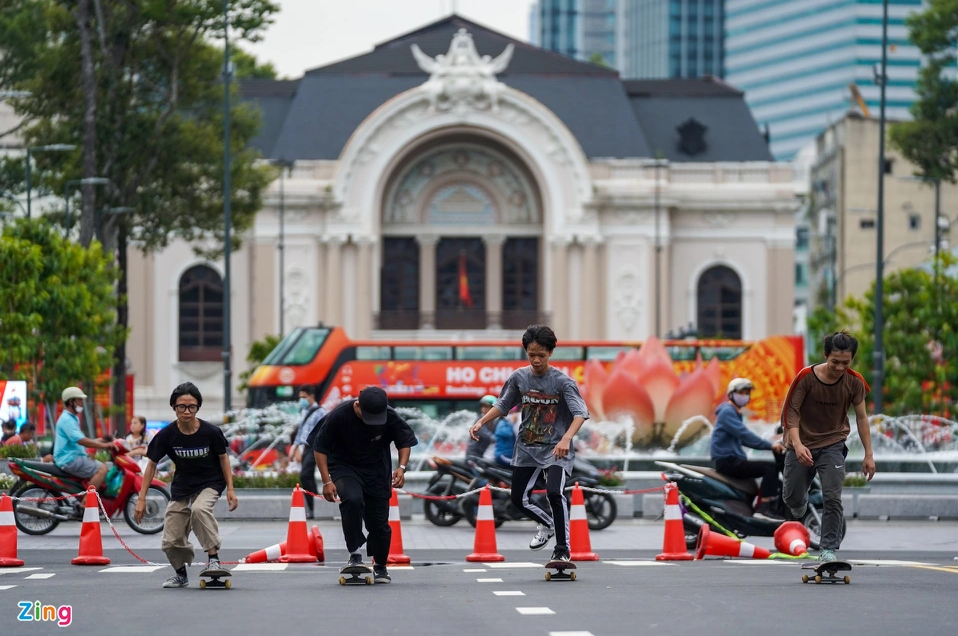 As reported by Zing News, after a week of reconstruction, the part of Le Loi street that leading to Nguyen Hue Pedestrian Street has attracted local people to visit, take photos and hold entertaining activities. From 4 pm every day, the young gather here to skate. (Photo: Zing News)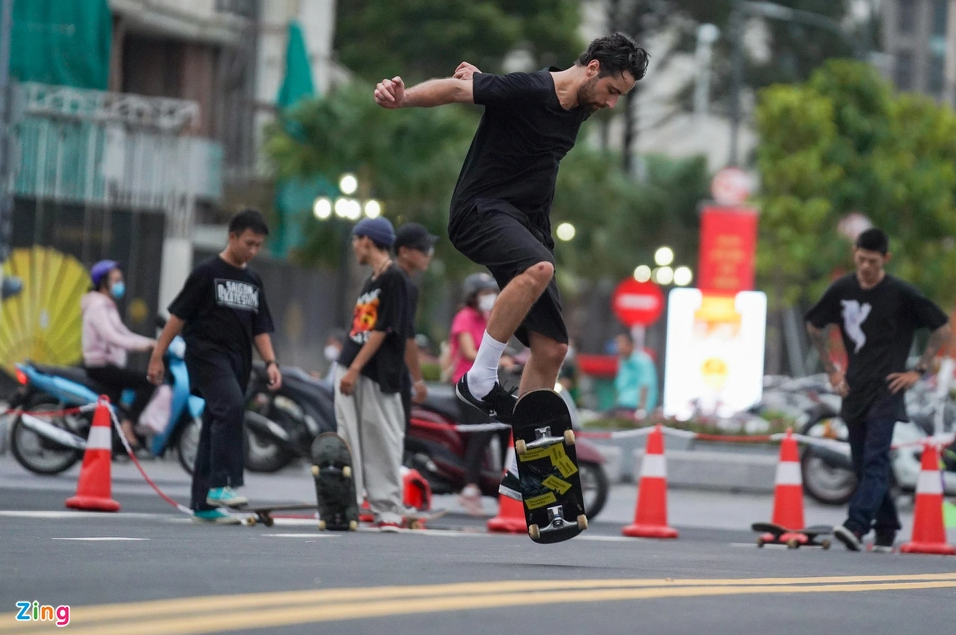 Seeing people taking their skateboard to Le Loi Street, Simon (American national) has recently come here to skate instead of Nguyen Hue Pedestrian Street as usual. "I have been in Vietnam for a year. I usually have free time in the afternoon, so I and my girlfriend come here to skate. Before discovering this street, I used to skate near Landmark 81 building or the pedestrian street, but these locations often have guards. " (Photo: Zing News)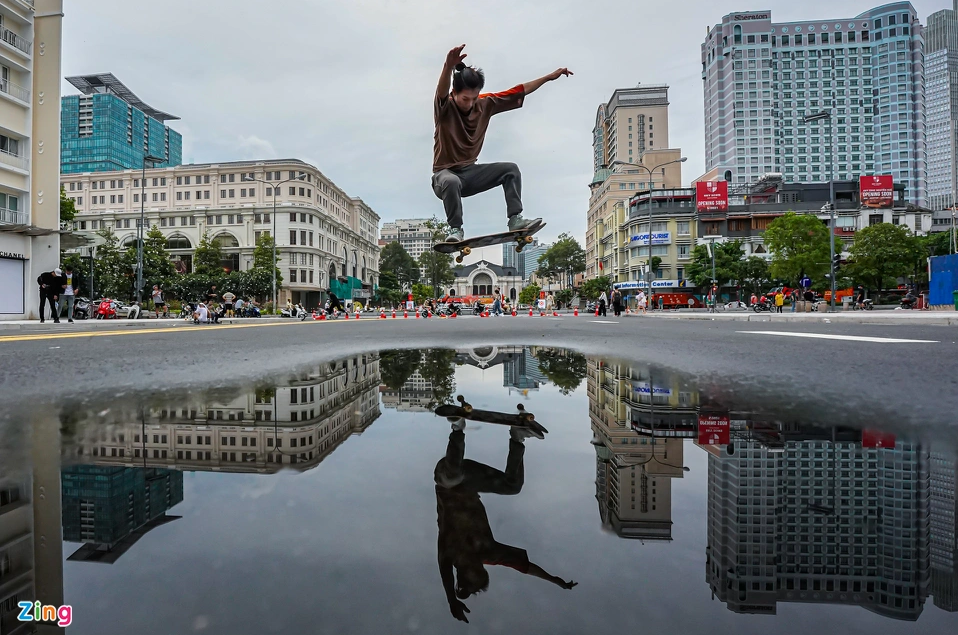 Tran Van Vu (19 years old) said that from the day Le Loi Street removed its barrier for construction, he often comes here to play skateboarding with friends because the road is broad and has no cars passing through, so it is safer for skateboarders. "After school, I and a group of friends come over here to play. I used to skate in the area near the city theater or in the Nguyen Hue Pedestrian Street," Vu said. (Photo: Zing News)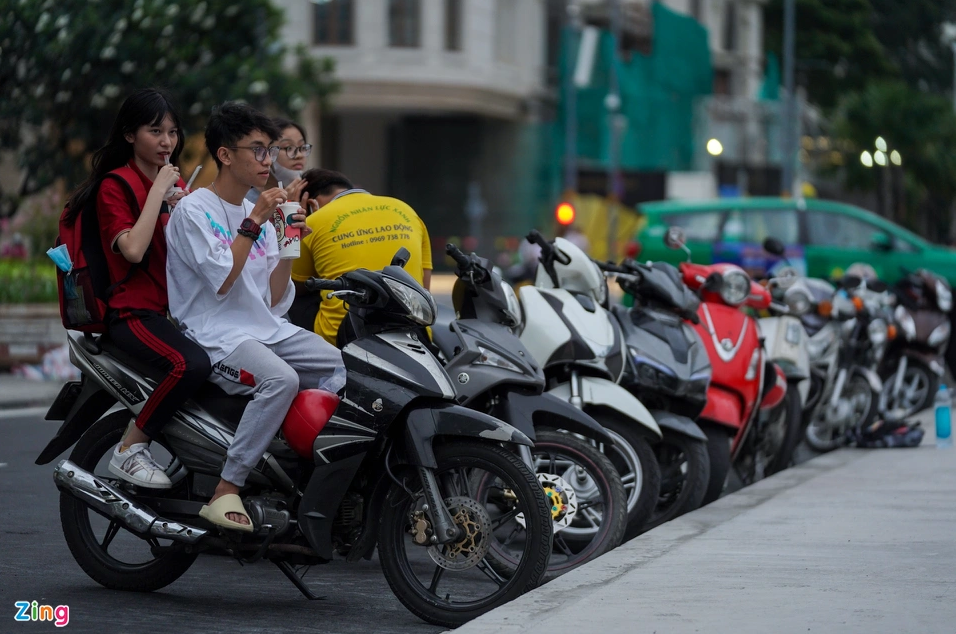 On the side of Le Loi Street, a lot of people stop by to watch and take photos of skateboarders. (Photo: Zing News)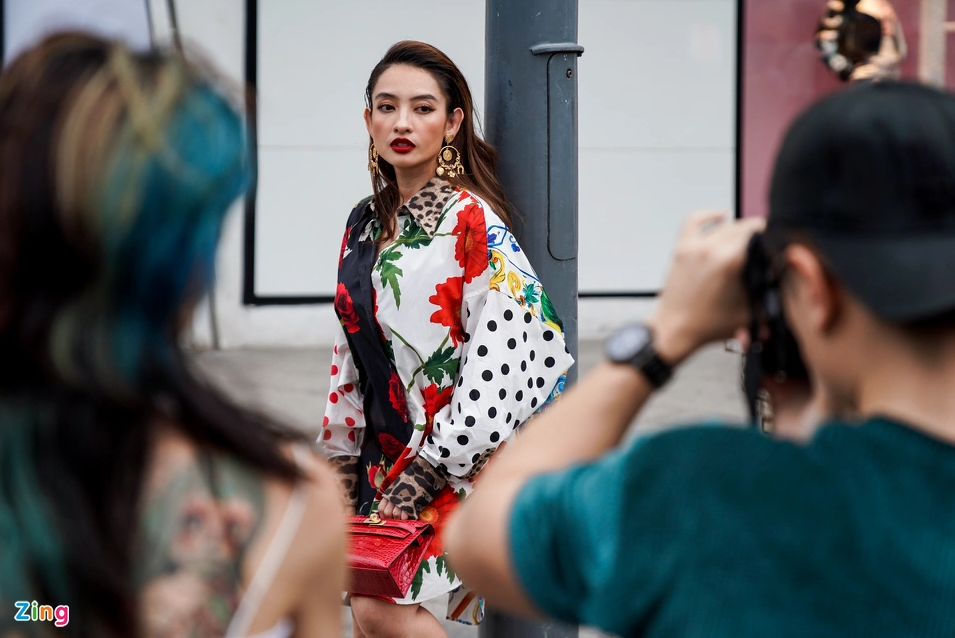 After a year of being covered by barriers for construction, stores on Le Loi street are now chosen as backgrounds to take fashion photoshoots. (Photo: Zing News)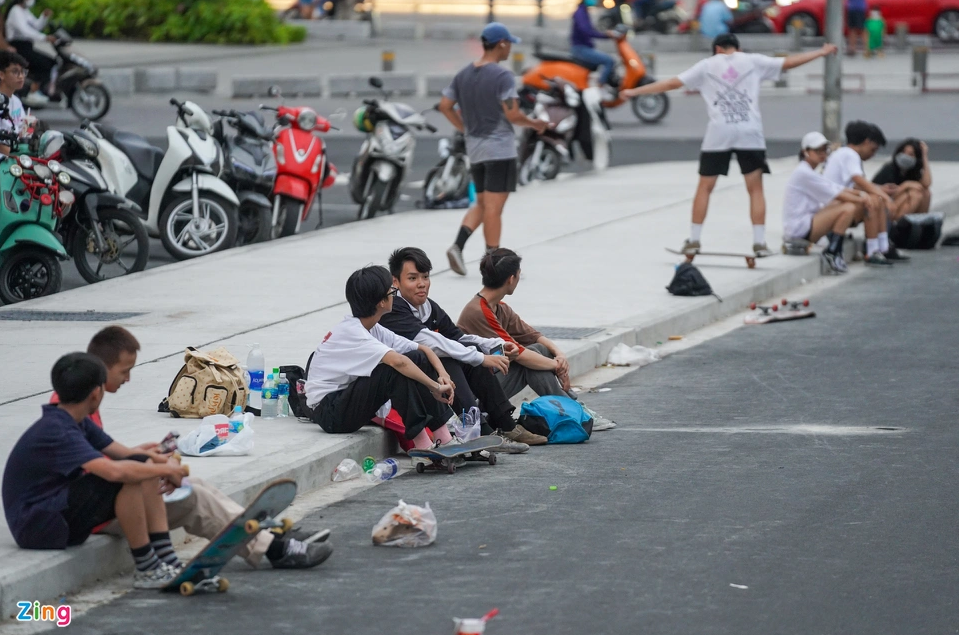 Though most people comply to Covid-19 prevention regulations, some still show negligence. Many young people said wearing masks made them feel hot and hard to breathe, so, though they were well aware of the current pandemic situation, they still to wear masks. (Photo: Zing News)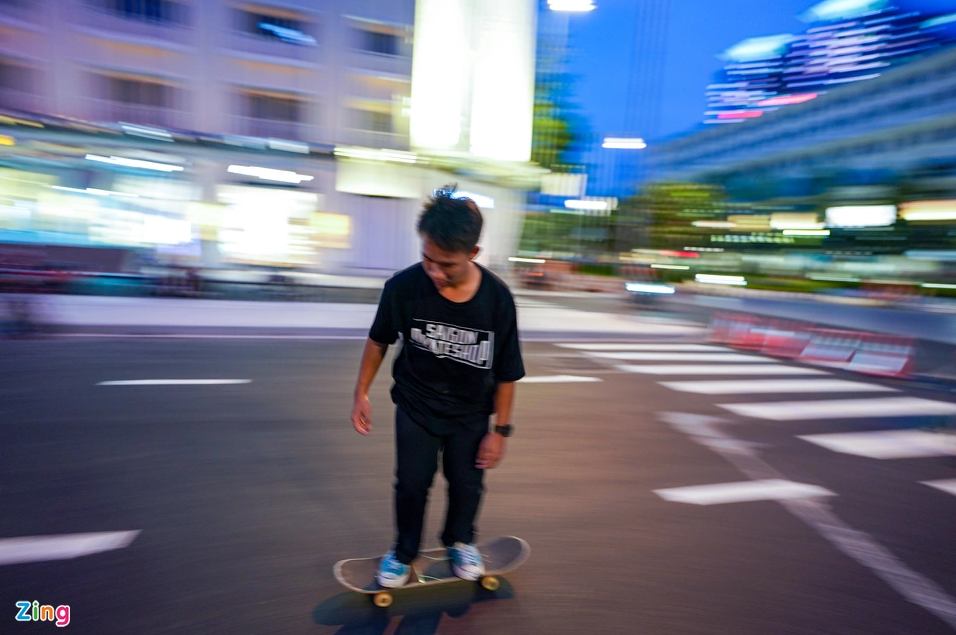 This area becomes more crowded since 6 pm every day. The street that is only 150 meters long becomes a bustling skateboarding field. On April 28, the barriers on Le Loi Street, which stretches from Pasteur Street to Nguyen Hue Street (District 1, Ho Chi Minh City) began to be removed. After a week, the street becomes new gathering sites of local people. (Photo: Zing News)
At noon on May 7, the People's Committee of Ho Chi Minh City issued an urgent request to stop all wedding centers, gyms, and events gathering over 30 people in public places. The request comes into effect from 6 pm on May 7 and lasts till further notice.
Previously, after discovering a case of Covid-19 in Binh Tan district on April 29, Ho Chi Minh City authorities decided to suspend operations of a bar, KTVs, and discotheque services. From 6 pm on May 3, Ho Chi Minh City temporarily stopped additional non-essential services, including massage, sauna, music concert, theater, cinema, video games.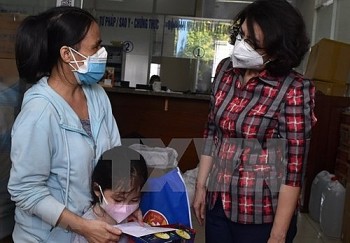 Viet's Home
Three non-governmental organizations in Vietnam have been working together to help ease the pains that children orphaned by the pandemic are suffering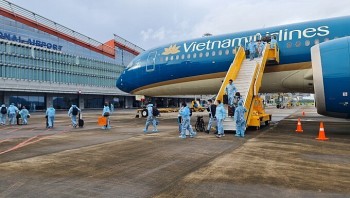 National
Vietnam is considering mutual recognition of vaccine passports with countries in Southeast Asia, China, Japan, South Korea, the EU and the US.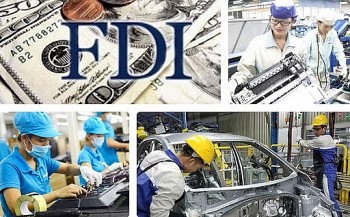 Economy
No enterprises have moved their investment out of Vietnam due to the impact of the Covid-19 pandemic.