Ho Chi Minh City to temporarily quarantine visitors with fever over 37.5 degrees C
The Ho Chi Minh City Department of Tourism has sent document to accommodation establishments and tourist sites requiring to temporarily put visitors with fever over 37.5 degrees C under quarantine as part of anti-epidemic measures.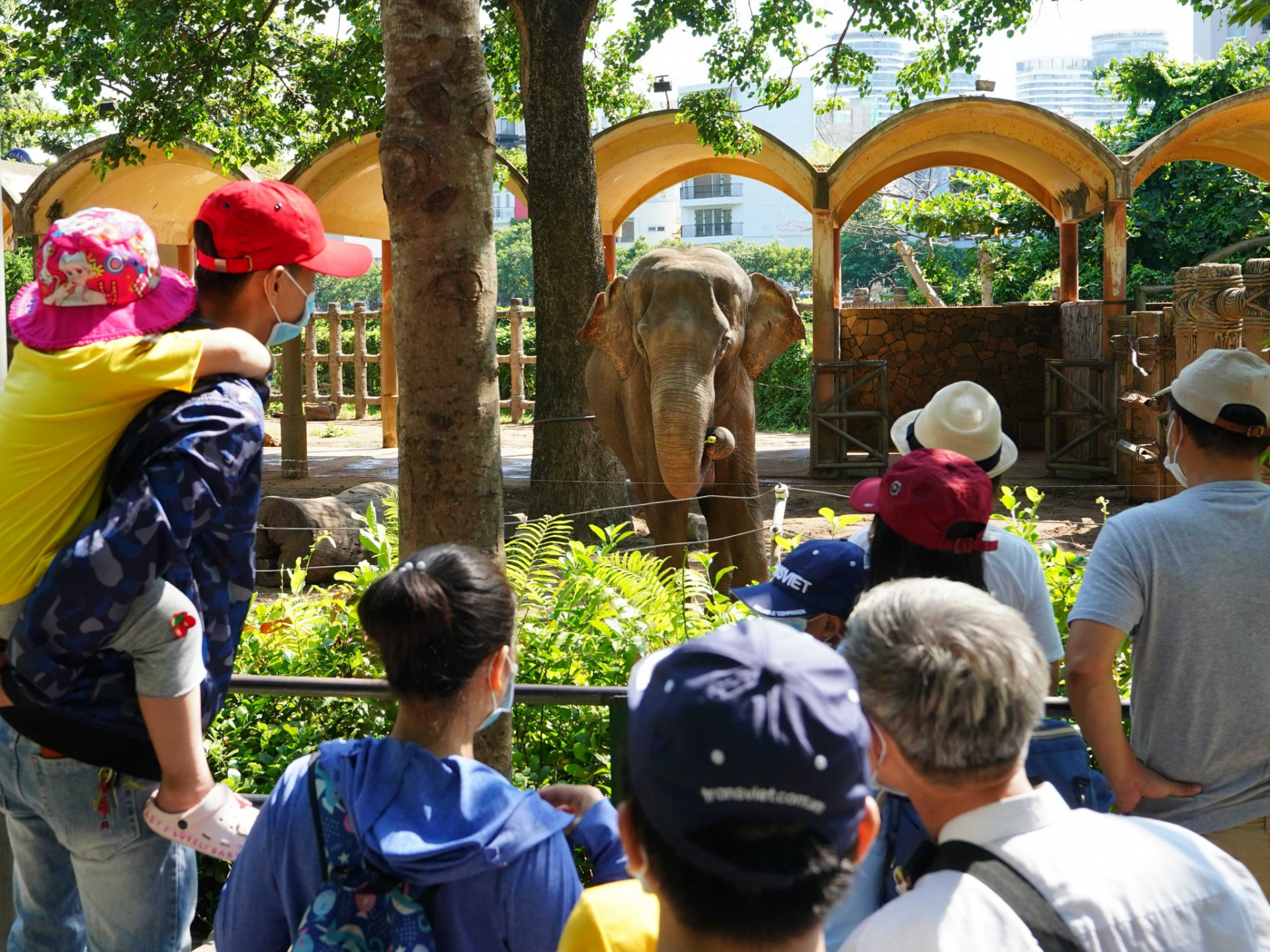 Visitors at a zoo in HCMC. Photo: Thanh Nien
Accordingly, accommodation establishments and tourist destinations must set up quarantine areas.
Visitors are requested to wear face masks. If visitor's body temperature is below 37.5 degrees C three times, he/she is eligible to enter the tourist sites but still needs to self-monitor health condition during the trip. Those who display symptoms need to immediately report to the tourist sites' management boards.
If visitor's body temperature is above 37.5 degrees C three times, he/she is not allowed to enter the tourist sites and needs to wait for medical workers to handle.
Similarly, if visitors coming to accommodation establishments have fever of more than 37.5 degrees C, they are not permitted to stay at.
Ho Chi Minh City has since the end of last month closed karaoke and massage parlors, bars, and dance clubs, and suspended sporting events.
The city has planned to let its more than 1.7 million students from kindergarten to high school levels stay home from next week, by pushing for the final school year exams to be finished this week, one to two weeks earlier than the previous schedule.
It has recorded only one Covid-19 case during the new wave so far.
Vietnam reported eight new cases of Covid-19 over the past 12 hours to 6 am on May 6, all being patients of the National Hospital for Tropical Diseases in Hanoi's outskirts district of Dong Anh.

As of May 6 morning, the country's caseload stood at 3,030, including 1,634 domestically transmitted cases, according to the Ministry of Health.

Sixty-four cases have been recorded since the latest outbreak hit the country on April 27. The National Hospital for Tropical Diseases in Hanoi's Dong Anh district, the frontline facility in the Covid-19 fight, has recorded 22 cases in the new outbreak.

As many as 2,560 patients have been given the all-clear. Among the patients under treatment, 24 have tested negative for the coronavirus once, 12 twice and 38 thrice.

A total of 40,736 people are under medical monitoring nationwide, with 560 at hospitals, 21,733 at State-designed quarantine establishments, and 18,443 at home or residences.
Handbook
Yoga has recently become one of the best exercise methods that bring many health benefits to people, but it also requires a lot of technique and training to avoid injuries. There are several ways to practice it home, and will still help you achieve your goals.