Top 3 beautiful pristine islands near Ho Chi Minh City
During the hot summer with the temperature rising up over 30 Degree, 3 cool and pristine islands not far away from Ho Chi Minh City are wonderful choices for your friends and families in the holidays.
Nothing fancier to be able to leave the crowded city to go for a relaxing trip in a quiet place. If you are busy and can not travel far, then this islands are perfect to you.
Cu Lao Cau Island (Binh Thuan Province)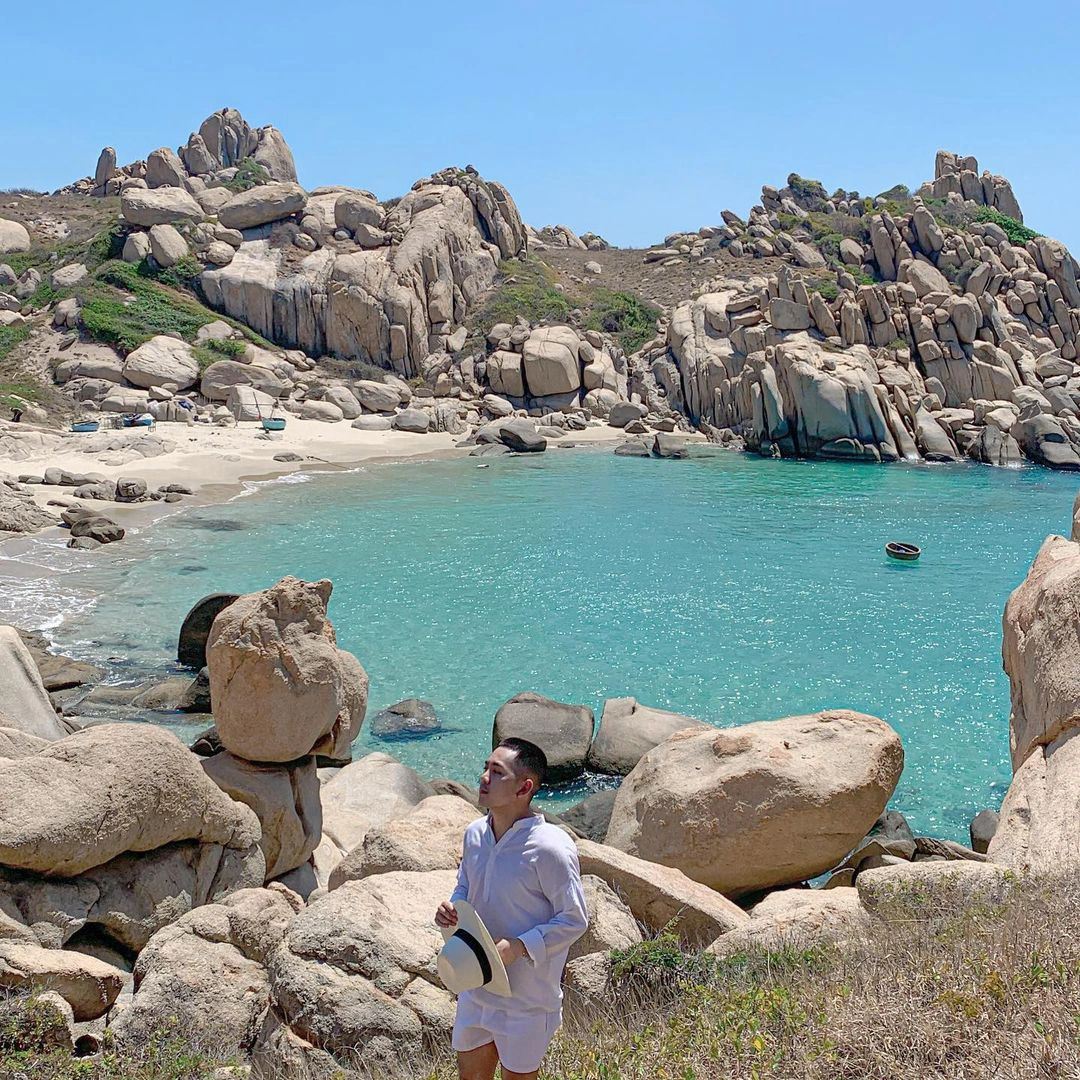 Photo: Thangcuoi.93
Location: Cu Lao Cau Island or "Hon Ran" (Snake Islet) is located in Tuy Phong District, Binh Thuan Province, about 10km from the land, 110km from Phan Thiet and 300km from Ho Chi Minh City.
Best time to visit the island: From April to August
Activities: Swimming, Diving, Fishing…
Not only does Cu Lao Cau possess the beauty from the synchronization in the color of white sand and sparkling blue seawater on beaches but it is also the rocky outcrops and cliff blocks in different shapes and sizes that feature its undeniable attraction. Due to the weathering and decay caused by harsh weather conditions and time, these rocks seem to be naturally carved into peculiar contours that would definitely render someone speechless the first time they see them.
Spending a night on the beach will be an unforgettable memory for those who love completely dwelling themselves into nature. Since this place is even more unobtrusive at night, under the starry sky, you can hear nothing but the sound of the harmony between wind and waves. There is also platoon patrolling at night so the safety of visitors is absolutely secured.
Having a diversified ecosystem, Cu Lao Cau Island is an ideal habitat for many sea creatures such as sea snail. Catching sea snails is an interesting experience that any tourist should try.
Other than that, instead of catching fishes, you may try to dive into the clear water and witness the life of coral reefs and other aquatic species from a safe distance. In case you do not own any specific equipment for diving, before getting to the island, pause in Vinh Tan Commune and ask for a tourist company that have the hire of a diving-tour for 200$ per trip. The trip includes both necessary garments for diving and a cruise trip for sightseeing.
Tips on Visiting Cu Lao Cau Island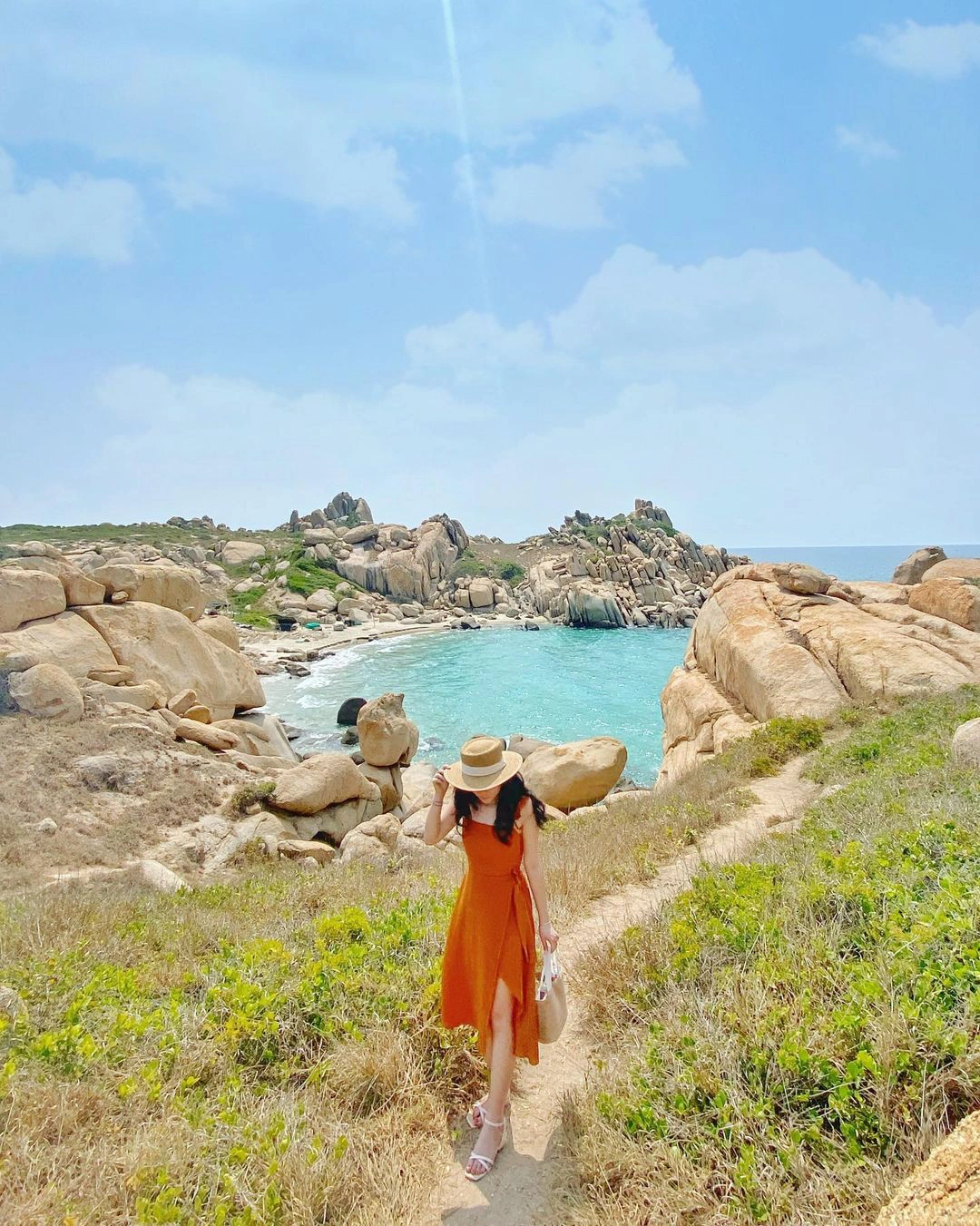 Photo: Huongg_ly.
Before deciding to set off, remember to contact the island's residents or the ship's manager to ask for the current weather condition. If it's a stormy day then it's not safe to navigate, better delay your trips and wait for sunny weather to set sail.
Bring along some life-jackets in case you have to move continuously in different places by boats, canoes and even basket boats on the ocean to get to the expected sites.
If you plan on stay on the island for one night, ask for permission from the border guards first. They are very kind so there's no need to worry that you won't get allow.
As wild as the island is, watch out for poisonous snakes hidden in bushes. At night, set camp at open space and put up some fire before going to sleep to prevent their approach.
Do not leave the island without cleaning up your former staying-place where you had camped.
Hai Tac Islands (Kien Giang)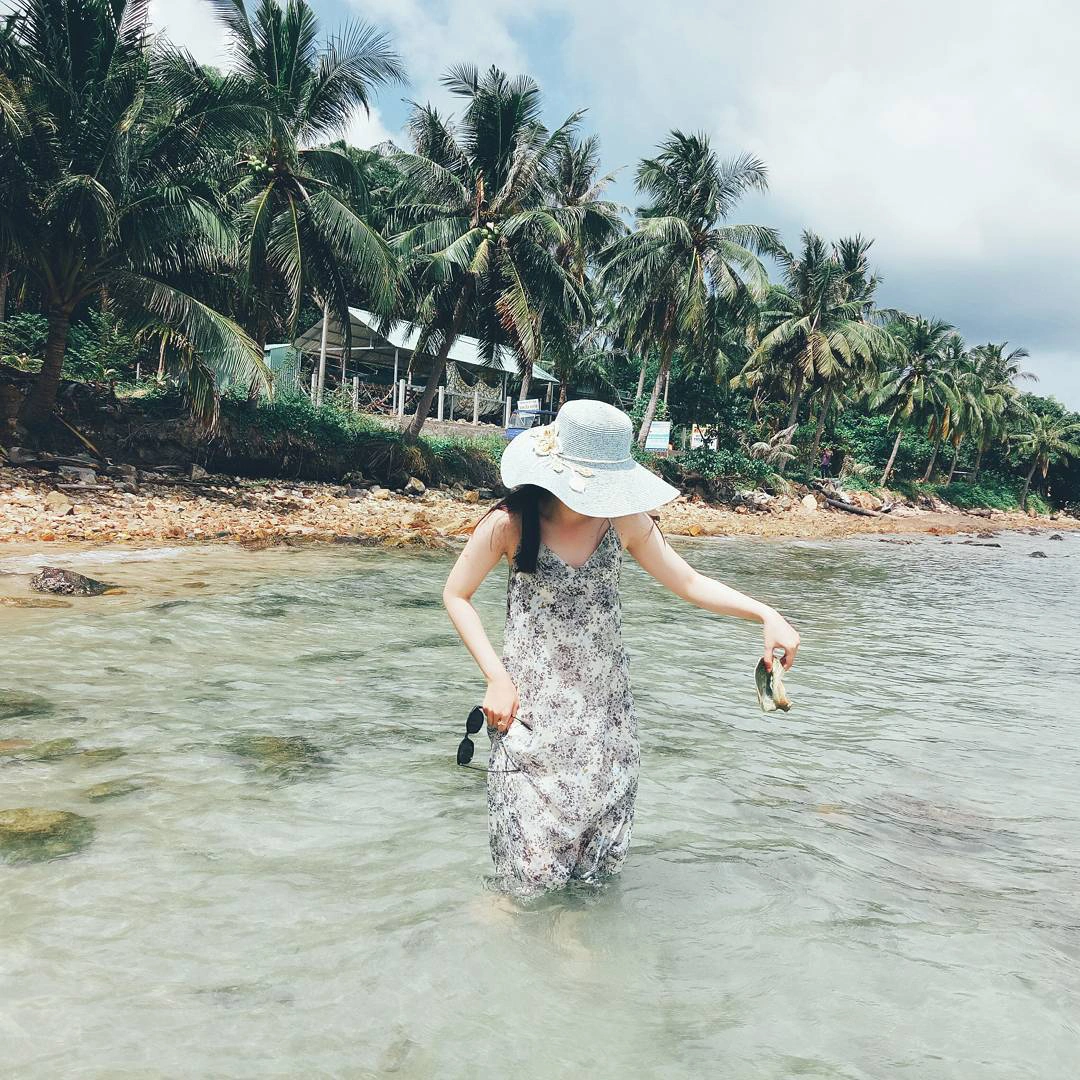 Photo: _nhungdtt5_
Location: The island is located in Tien Hai Commune, Kien Giang Province, about 28km from Ha Tien, 40km from Phu Quoc Island and 350km from Ho Chi Minh City.
Best time to visit: From December to April.
Activities: Camping, BBQ party, swimming, diving, fishing,..
Located in the province of Kien Giang, the Hai Tac Archipelago – or archipelago of pirates – includes 16 islands whose largest is Doc Hon. It is located 27.5 km from the coast of Ha Tien and 40 km from Phu Quoc island.
At the end of the 17th century, the rugged archipelago was a base for pirates who attacked the larger Chinese and European commercial boats. The Hai Tac Archipelago was indeed the perfect location to hide and attack ships, with its advantageous position along the broad outlines of maritime trade in the region. Of course, today the pirates are long gone, and the lone residents are local fishermen and military personnel.
The quiet atmosphere is relaxing, though we can imagine that beneath regular rolling waves crashing on the rocks, terrible storms can occur.
Today, however, the sea is stretching to the horizon and the sun is shining in a dim and pleasant purple light. The water is clean, warm and transparent. On the rocks, it's easy to catch snails, oysters, crabs and clams.
Some people might complain that there are no tourist services, but this is another reason to enjoy this place. For sleeping, it's possible to stay at fishermen's houses. Indeed, many locals offer lodging for a reasonable price. Alternatively, you can come equipped with your own hammocks, tents and flashlights.
Thanh An Island (Ho Chi Minh City)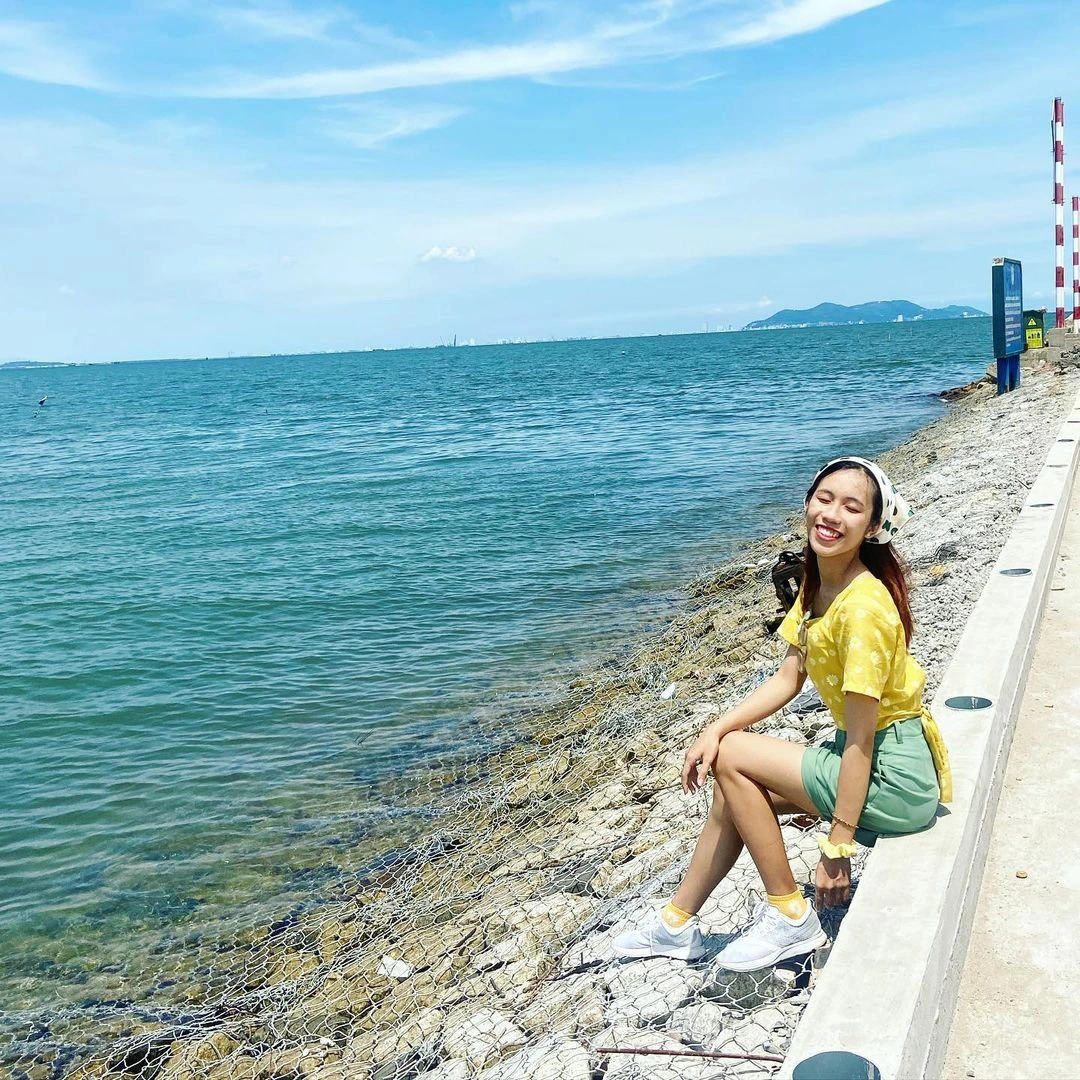 Photo: ahnnn2608
Location: Thanh An Islands is located in Can Gio Commune, Ho Chi Minh City, about 70km from the city.
Best time to visit: April and May.
Acitivities: Jogging along the beach, sightseeing, eating local food, exploring...
Thanh An Island has not been developed in terms of tourism so that there are not many recreational activities like in other tourist resorts. But in return, when visitors come here, they will feel overwhelmed by the natural and romantic scenery. On this rustic and quiet island, all the tiredness and anxiety will follow the wind and fly away.
Many tourists say that they come to this island not because of the majestic natural landscape or the stretching white sandy beaches but because of its tranquility, friendliness and slow pace. The rocky stretch of beach is a place where young people can enjoy the sea and take unique pictures.
Exploring the life of local fishermen is one of the most interesting things for tourists when coming here. The large white salt fields are the main source of life for the people of Thanh An.
You can walk along the roads connecting two communes of the island to explore local and ordinary life. As the people mainly live by fishing and fishing, you will find quite a lot of dried fish and shrimp along the road.
You can meet the smile of the fishermen who are tired but still love life or the innocence of children anywhere.All of them create beauty and simplicity.
In addition, Thanh An Island is home to some species of mangrove trees. So, in addition to exploring the peaceful life and learn to be fishermen on the island, you can also take part in kayaking activities, learning about the mangrove ecosystem, fishing, and admiring local people fishing here.